Former President Donald Trump recalls a bad memory of facing an infamous pee tape allegation during his campaign speech.
Here are the details of the news.
Donald Trump Reveals Melania's Reaction To Pee Tape Allegations
The United States former President Donald Trump recollected memories of narrating a pee tape allegation story to his wife while Trump was campaigning for the 2024 Presidential race in Iowa on Saturday.
According to the unverified dossier brought about by retired British spy Christopher Steele, Trump hired adult workers to perform 'golden showers' (urinate) on a bed in a Moscow hotel room that was easier used by former President Barack Obama and Michelle Obama. The dossier also claimed that Russian agents had recorded Trump's act.
During Trump's Fort Dodge, Iowa rally last weekend, the former President revealed how his wife, Melania Trump, reacted to the unproven claims and said, "You think that was good that night to go up and tell my wife, 'It's not true, darling. I love you very much. It's not true.'"
The former President said Melania didn't believe the claims because she knew he was a germaphobe. "Actually that one she didn't believe because she said, 'He is a germaphobe; he's not into that, you know?'"
Trump recalled his wife's statement when the allegations occupied most news and media coverage: "He is not into golden showers, as they say they call it. I don't like that idea. No, I didn't." He said his wife's reaction to the news was quite mature and prevented the big problem that might have arisen from these allegations.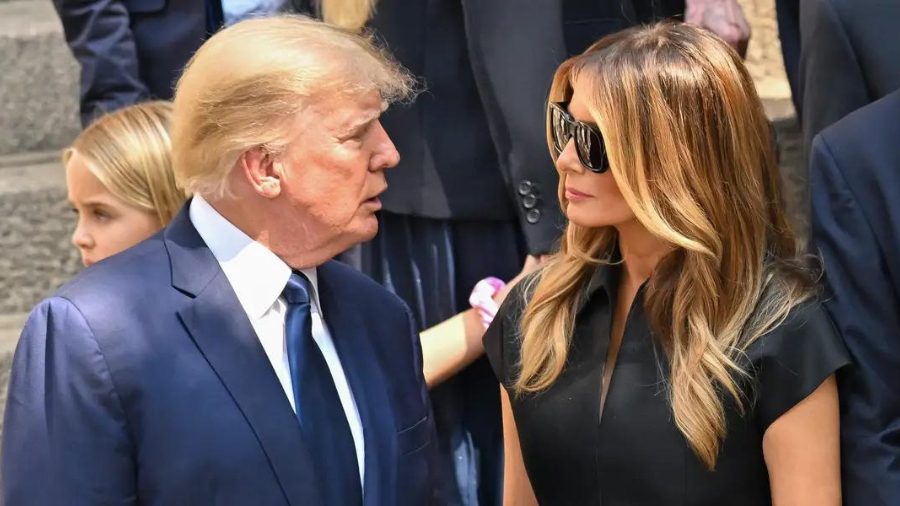 Trump has often demonstrated his reputation as a germaphobe and has argued that the allegations are false. He also told James Comey, the FBI director who reported Trump about the allegations, "I'm a germaphobe. There's no way I would let people pee on each other around me. No way."
Although the former President had constantly denied the alleged unverified claims, it seems that he is yet to overcome the memories of facing pee tape allegations a few years back. Trump has often discussed the allegations in several rallies since announcing his 2024 run.
Last month, in one of his rallies, Trump remembered the claims, saying, "How about going home to my wife in the shower, you know? The golden shower, they called. And I had to explain that to our great first lady. The golden shower was a problem for me."
According to the special counsel John Durham's report, the allegations had been raised by a PR executive who had close relations with the 42nd President of
United States Bill Clinton and his wife, Hillary Clinton.
Nonetheless, the claims are still unresolved, leading to much speculation, rumour and controversies about Trump's ability to be a leader.
Trump is running for the White House despite facing four criminal lawsuits, including one in Hush Money payment, another for classified documents and a federal and state Donald Trump 2020 election conspiracy case.
However, several polls in key states have him as the leading candidate for the 2024 presidential Republican nomination.

Subscribe to Email Updates :