Former President Donald Trump will deliver remarks in the early-voting State of Iowa to encourage his supporters.
Here are the details of the news.
Donald Trump To Deliver Remarks Across Iowa
United States former President and 2024 GOP Presidential hopeful Donald Trump will deliver remarks to his supporters this week in Iowa as he campaigns for the Republican presidential nomination.
According to a Trump campaign spokesperson, former President Trump will begin his Iowa campaign event with speeches at two separate locations in the State at Waterloo and Cedar Rapids, including delivering remarks at a "Team Trump Iowa Commit to Caucus Event."
Although the former President has indicated his denial to participate in any GOP primary debates, the leading GOP candidate seems to leave no stone unturned to win the important battleground state of Iowa.
Also, read "Ramaswamy campaign calls for changes to third GOP debate rules"
Trump has visited the State more times than any other GOP candidate, and it is his eighth visit to the early-voting State.
He considers Iowa as a key state in his path to winning the 2024 election and is expected to rally, talk on issues important for Iowa voters, and attack his rivals in his speech. The former President visited the State while attending the Iowa State Fair in mid-August.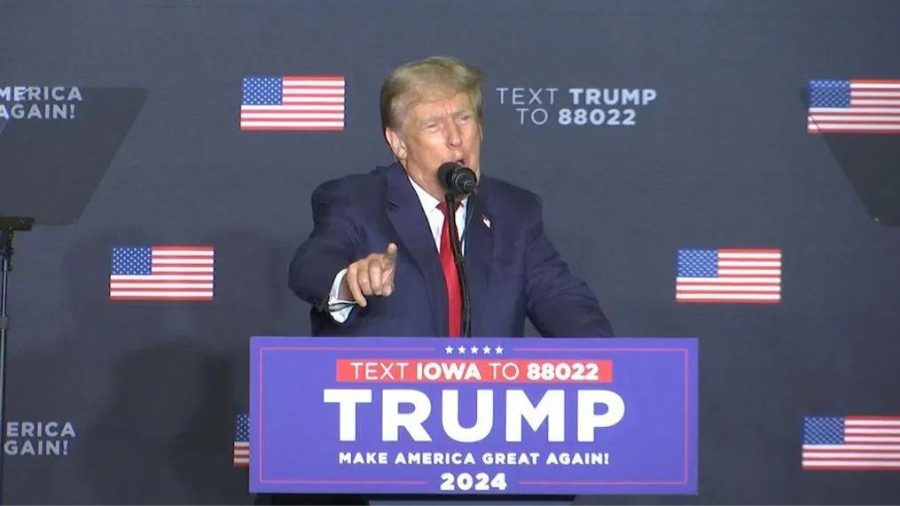 As the presidential primary approaches, Trump's campaigning has increased with the activities of MAGA Inc., the super PAC that endorses Trump's campaign. The super PAC spent above $700k on new advertisement bookings last week to support the campaign.
Also, read "US appeals court refuses to delay Donald Trump Civil Fraud Trial"
Trump is running for the White House for the third time while facing four criminal charges in various cases. He faced his first indictment in hush money payments related to the 2016 campaign.
The second relates to the illegal retention of classified documents when he left the White House, and the third and fourth concerns 2020 election subversion conspiracy charges in Washington and Georgia. Trump has pleaded not guilty to all charges in every case and has denied any wrongdoing.
Also, read "Trump Intends to Skip the Third Republican Debate in Florida"
Besides, Trump has been a front-runner for the Republican primary, with many polls showing the former President leading in most early-voting states since he announced his run for the 2024 election.
Signup For Our Newsletter