Watch Elon Musk at TED 
What's this episode of TED about?
Elon Musk recently had an interview at TED. In the interview, Musk talks about renewable energy, the future of humanity, and of course the arch-nemesis of all human existence, Twitter. The interview is rather long, so I will suggest that you watch it whole. However, the key elements of the Interview will be mentioned in this article.
The interview began with the interviewer, Chris Anderson, asking Elon about electric vehicles, renewable energy and the future of humanity. Elon makes it extremely prevalent that his prediction of the future of humanity is optimistic. He stated that he believes that we are going on the right path, so long as people don't get complacent.
He says that we still need to keep moving forward into renewable energy and not get complacent about the future. However, he does affirm that the future is good. Then, after a brief tangent about Elon's sometimes bad and sometimes prophecy-like predictions about AI and Tesla respectively, the interviewer moves on to self-driving cars. Elon has a firm stance on fully self-driving cars and that they can be solved this year.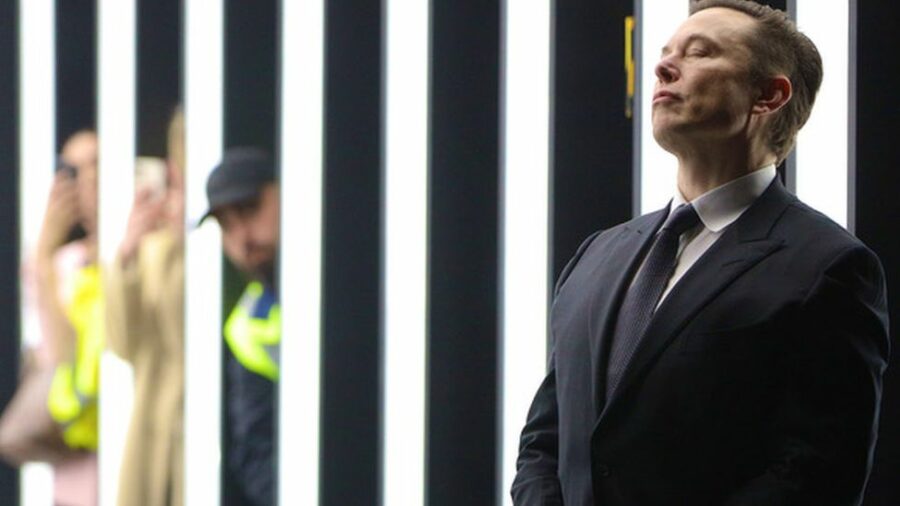 He says that he has immense confidence in this prediction due to him seeing great improvements behind the scenes. He also stated that in order to solve the problem of fully self-driving cars, we will need to solve real-world AI with vision. This statement then segues into talking about the robot that Tesla will launch.
He says that the robot will also need real-world AI and vision to work and that the robot was an idea that came when they were working on self-driving cars AI. The interviewer then says that there will be a robot in every home and Elon agrees. However, he does state that we should be careful that this doesn't end up like a dystopian thing. He further continues, saying that if anyone says "Stop, Stop, Stop" to the robot, then the robot will stop.
Also read|Elon Musk offers to buy 100% of Twitter
He concludes by saying that there should be a regulatory agency for AI. He then says that they will have a prototype this year and a working model next year and rapid growth in the next two years. Elon also states that he promised the internet he will make a catgirl robot. He says that robots could fill any role we want them to, but that the first robots they will make will be for repetitive, dangerous and boring jobs that no one wants to do.
He also stated that when they start selling the robot to consumers, the price will be less than that of a car. He says that it would initially be expensive, but in less than ten years they will start selling it to consumers. He says that the price will be equivalent to a cheap car, $20K or lower. He also states that NeuraLink will be doing the first human implant this year.
Things about Elon Musk that you may not know
On June 28, 1971, Elon Reeve Musk was born. He is a business mogul, entrepreneur, and investor. He is the founder, CEO, and Chief Engineer of SpaceX, as well as an early-stage investor, CEO, and Product Architect of Tesla, Inc., the creator of The Boring Company, and the co-founder of Neuralink and OpenAI. Musk is the world's wealthiest individual, according to both the Bloomberg Billionaires Index and the Forbes real-time billionaires list, with an estimated net worth of roughly US$273 billion as of April 2022.
Musk was born in Pretoria, South Africa, to a Canadian mother and a White South African father. He attended the University of Pretoria for a short time before migrating to Canada at the age of 17 to evade conscription. He attended Queen's University for two years before transferring to the University of Pennsylvania, where he earned a bachelor's degree in economics and physics. In 1995, he came to California to attend Stanford University, but instead chose to pursue a business career, co-founding the web software company Zip2 with his brother Kimbal. In 1999, Compaq paid $307 million for the firm. The same year, Musk co-founded X.com, which merged with Confinity to establish PayPal in 2000. eBay paid $1.5 billion to buy the firm in 2002.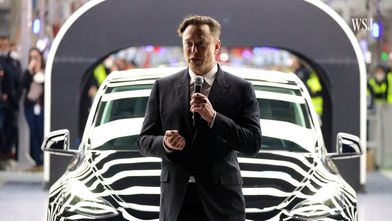 Musk created SpaceX, an aircraft manufacturing and space transport services firm, in 2002. He is the CEO and Chief Engineer of SpaceX. He joined the electric car firm Tesla Motors, Inc. (now Tesla, Inc.) in 2004 as chairman and product architect, eventually becoming CEO in 2008. He was a founding member of SolarCity, a solar energy services firm that was eventually bought by Tesla and renamed Tesla Energy.
In 2015, he co-founded OpenAI, a non-profit research organization dedicated to the advancement of friendly artificial intelligence. He co-founded Neuralink, a neurotechnology business focusing on creating brain-computer interfaces, and The Boring Company, a tunnel construction company, in 2016. Musk has suggested a high-speed vactrain transit system called the Hyperloop.
Alleged Mistreatment of Employees
Musk's management style and treatment of his staff have come under fire. According to one person who has worked closely with Musk, he has "a high level of degenerate behaviour" such as paranoia and bullying. Another characterized him as having "total and complete pathological sociopathy" According to Business Insider, Tesla employees were advised not to walk by Musk's desk due to his "wild firing rampages."
According to the Wall Street Journal after Musk insisted on branding his vehicles as "self-driving" he received criticism from his engineers, some of whom quit in retaliation, with one claiming that Musk's "reckless decision making… ha[d] potentially put customer lives at risk" Musk berating staff is mentioned several times in the 2021 book Power Play.
Elon Musk, Tesla's CEO, had contacted his whole team following the release in May 2017 of independent investigations by the Guardian and a workplace safety organization that revealed high injury rates at the company's northern California electric vehicle production.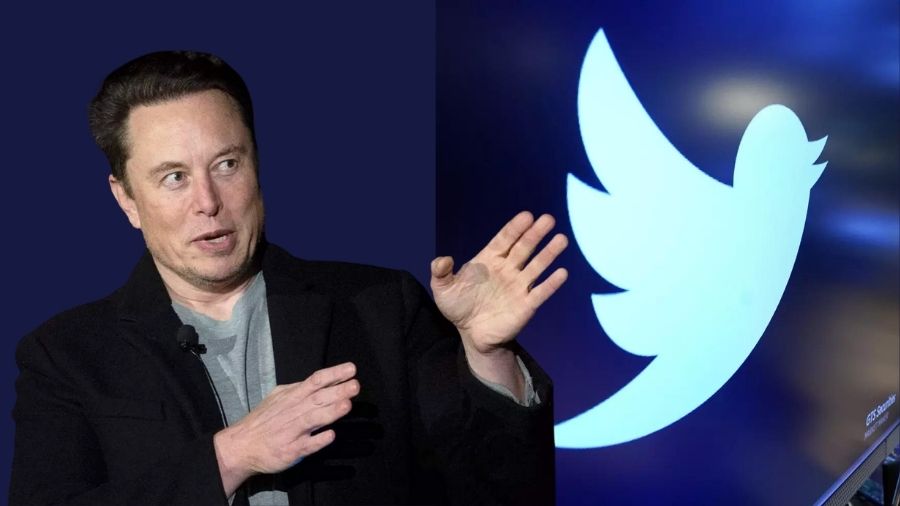 "No words can express how much I care about your safety and wellbeing," Musk wrote. "Going forward, I've asked that every injury be reported directly to me, without exception. I'm meeting with the safety team every week and would like to meet every injured person as soon as they are well so that I can understand from them exactly what we need to do to make it better. I will then go down to the production line and perform the same task that they perform."
Musk, a master of deception, had transformed the reality that some of his employees were suffering from life-altering injuries into wonderful news about his leadership. If only his assurances were real.
"He didn't meet with me," Richard Ortiz, a former Tesla plant worker who was hurt on the job in July 2017, claimed.
"That's PR; that's bologna," another current Tesla employee claimed, adding that Musk never met with him about the three pinched nerves in his arm. "He didn't meet with me, and my incident was filed," claimed a third Tesla worker who was hurt in October. "If he was truly going to meet with all of the injured employees, he would be here for half the year."
Elon Musk's Political Views
Musk indicated in 2015 that he is a "significant (though not top-tier) donor to Democrats" but he also contributed extensively to Republicans. Musk stated that political contributions are required in order to have a voice in the US government. Musk questioned Donald Trump's attitude on climate change, and Musk resigned from both of Trump's business advisory groups in June 2017 in protest of Trump's decision to remove the United States from the Paris Agreement.
Musk backed candidate Andrew Yang and indicated support for his proposed universal basic income in the 2020 Democratic presidential primaries; in the general election, he endorsed Kanye West's independent campaign. Musk has argued that a speculative government on Mars should be based on direct democracy.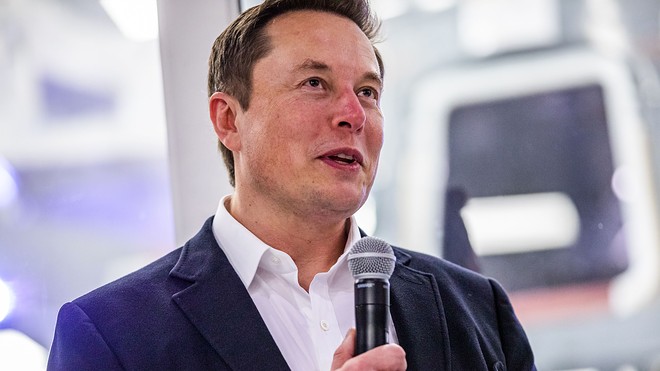 Following the adoption of Texas' draconian abortion laws in September 2021, Texas Governor Greg Abbott claimed that Musk and SpaceX backed Texas' "social policies" Musk responded, saying, "In general, I believe that government should rarely force its will on the people and that when it does, it should strive to maximize their cumulative pleasure. Having stated that, I like to keep out of politics." Musk's replies to Democratic plans for higher taxes on billionaires have included critical policy statements as well as attacks on proponents such as Senator Ron Wyden.
Musk posted "Pronouns suck" in July 2020, prompting a strong response on Twitter, particularly from his partner Grimes. Some have seen the tweet as transphobic and an attack on non-binary identities. Musk mocked the use of pronouns once more in a series of tweets in December 2020. The Human Rights Campaign, which previously ranked Tesla first on its Corporate Equality Index, condemned his statements and demanded an apology.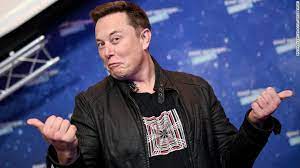 Musk has remarked that he does not believe the government of the United States should offer subsidies to businesses, but rather should utilize a carbon price to deter bad conduct. Musk believes that the free market will produce the optimal answer, and that building environmentally harmful automobiles would have its own set of repercussions. His attitude has been labelled hypocritical, despite the fact that his firms have received billions of dollars in government subsidies. Furthermore, Tesla profited significantly from government-initiated zero-emissions credit systems offered in California and the United States federal level, which enabled improved initial consumer adoption of Tesla vehicles, as government tax credits enabled Tesla's battery electric vehicles to be price-competitive in comparison to existing lower-priced internal combustion engine vehicles.
Notably, Tesla earns a sizable amount of its revenue from the selling of carbon credits issued to it by both the European Union Emissions Trading System and the Chinese national carbon trading program.
Musk, a long-time opponent of short-selling, has often denounced the practice and suggested that it should be prohibited. Musk's aversion to short-selling has been attributed to the way short-sellers frequently coordinate and distribute opposition research on firms they feel are currently undervalued. He advocated the GameStop short squeeze in early 2021. Musk has also frequently endorsed cryptocurrencies, suggesting that he prefers them to traditional government-issued fiat currencies. Given the fluctuating consequences of his tweets regarding them, opponents such as Nouriel Roubini have labelled his views about cryptocurrency as market manipulation.

Subscribe to Email Updates :