Facts about Ramayana: Lockdown is currently in place across the country to prevent the spread of the coronavirus, and all have been instructed to stay indoors. Doordarshan has once again started telecasting the famous mythological serial 'Ramayana' of the 1980s. Ramanand Sagar created it.
With the arrival of Ramayana, this show has once again proved its popularity. As soon as the show started, it broke all the records of TRP. People are excited to know about the actors and stories related to this show. We are telling you some stories associated with this serial.
How Arun Govil got 'Ram' offer
Actor Arun Govil, who plays Ram in the Ramayana, told our sources, "I spent my childhood in Meerut, Uttar Pradesh. I studied at Meerut University and came to Mumbai at the age of 17.
But then I acted and made up my mind to do it. In the initial phase, I played the side hero in many films, and then Rajshree Production House gave me the movie 'Sawan Ko Aane Do' The brake. "
The film was a huge success, and since then, the film journey of Arun Govil started. But he gained popularity with the character of Maharaja Vikramaditya in the serial 'Vikram Aur Betal.' This weekly serial was aired on Doordarshan.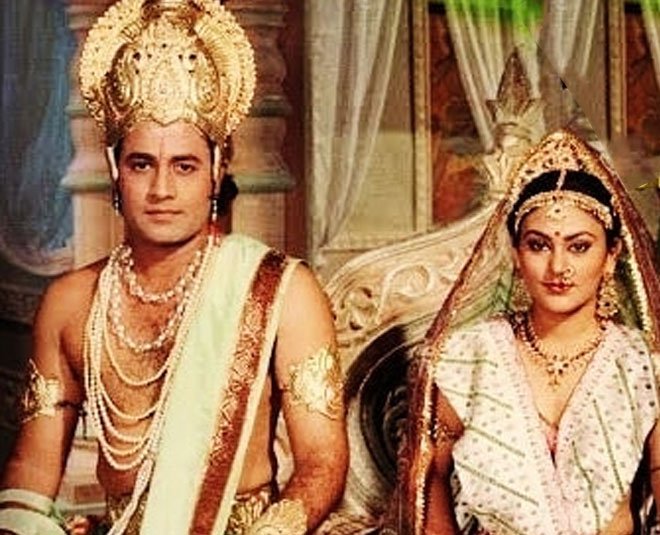 Arun Govil says, "Because of this serial, I got an opportunity to meet Ramanand Sagar because this serial was being made by his son Prem Sagar. I went to meet him, and I did many screen tests. Ramanand Sagar Ji told me that you would be chosen to play Laxman or Bharat. "
"I had the character of Ram in my mind. But I told him to do, as you think is appropriate. Later, his selection team and Ramanand Ji said that we would not get Ram like you."
'One incident scared me a lot'
Arun Govil's life changed after playing Ram. When people would see Arun in public places, they would touch his feet and ask for blessings. People could not see him differently from his character.
Recalling his old memories, Arun says, "I remember one day I was sitting on the set wearing a T-shirt. A lady came and started asking the people working on the game where Mr. Ram is.
She is saying That she has to meet me "There was a child in her lap. The people working on the set sent it to me. " "At first she couldn't recognize me, then she looked at me for a while and put her baby in my footsteps crying.
I panicked. I said, 'What are you doing. Leave my feet.' she said, crying, "My son is sick. It will die, you save it." I folded my hands and explained to them, "It is not in my hands, I cannot do anything.
You take it to the hospital." I gave some money to the woman. I prayed to God to cure her son and then explained and asked her to go to the hospital. "
"She left from that time, but after three days she came again. This time also, her son was with her. Seeing that woman, I was convinced that if we believe in God and pray, he definitely listens."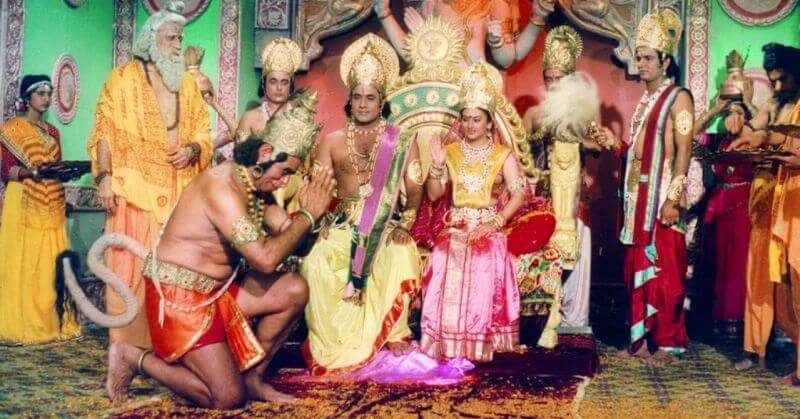 Sita could never come out of her character.
Deepika Chikhaliya, who plays Sita in the Ramayana, is now known as Deepika Topiwala after marriage. Deepika is married to businessman Hemant Topiwala. But even today, she is remembered as Sita.
Although Deepika worked in many shows, but the place she created in everyone's hearts by becoming Sita, she continues in the same way even today.
Deepika says, "I still have Sita in me, and I have never been able to get out of this role. The biggest reason for this is people who never let me get out of this role.
Not only me, all of them, even the actors who are associated with Ramayana, could never come out of their character also though this serial has been around for more than 30 years.
Deepika says that people still do not understand that they have a family of their own. She says, "I am not even sure that people will give us the same love that they used to give even after so many years.
I thought today is the era of Netflix, and nobody will like the character of Sita. But people Gave us more love than expected. "
Deepika acted in the first film at the age of 15. She worked in many films, but her identity is still Sita. She says that when people come to meet her, they take her blessings and ask her about Ram and Lakshmana.
Says Deepika, "They think Arun is my husband, and my brother-in-law's name is Laxman. They believe that I have two sons, Luv and Kush. They would have understood that Arun has his own family, and I have my own family."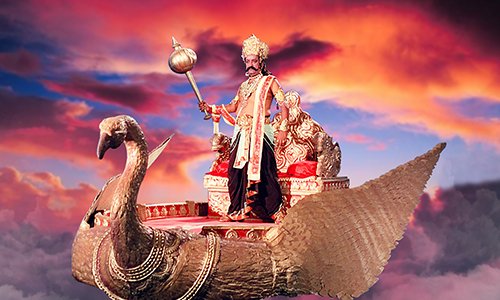 Received a ticket for BJP because of Ravana
Deepika's life changed after the Ramayana serial. After this, she started getting offers from Bollywood films as well. Not only this, Deepika contested from the Vadodara seat on a BJP ticket in the year 1991, and she also won.
Deepika says, "I was shooting a film in Gujarat when I met Arvind Trivedi, who played Ravana in the serial. He told me that Advani Ji is looking for you, he needs your number.' I thought maybe he want to meet like this. "
"I met Advani, and he said to me, 'Your voice is very good. I want you to be a member of the Bharatiya Janata Party.' After this, I got involved with politics. But after this, I was married, and I also had a daughter, after which I could not do anything special. Then I took a break. "
Shatrughan's character was first given to Sunil
In the Ramayana serial, Laxman was played by actor Sunil Lahiri. After Ramayana, Sunil became so famous that people started calling him in real life by the name of Laxman. Not only this, but when he used to go somewhere in the 80s, people started worshiping him.
In addition to 'Ramayana,' Sunil has also worked in many other serials and films. Sunil says that he was the first cast for Shatrughan's character, and actor Shashi Puri's name was finalized for Laxman's character. But for some reason, when Shashi Puri refused to take the role, he got an opportunity to play Laxman.
He says, "My life has changed since then."
It was common to see a big film offers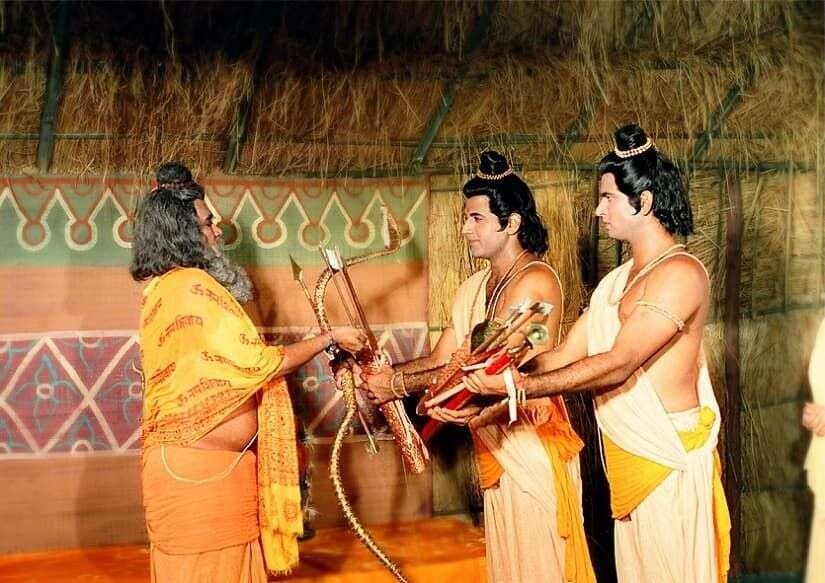 After the telecast of 'Ramayana' in 1987, Sunil also worked in many more serials. He also got offers from many films. He says, "After seeing the popularity of Ramayana, proposals for many big films started coming to me. I had a little loss in those days."
"I have to lose something to get something. This thing proved to be right for me because if I had done those films during that time, I would have been one of the great stars of today.
But it could not be completed. At the time, I was a little sad to think that I had missed this film. But after doing this serial, I have experienced today that it has made me immortal. All the actors associated with this series forever become immortal. "
"After doing the Ramayana, I had a responsibility to do any kind of work and not fall down for work. So I always took care of it and keep it ahead. My life is straightforward, and my pulse goes on. There is no problem. I have been writing a lot right now and will continue to do good web series and acting. "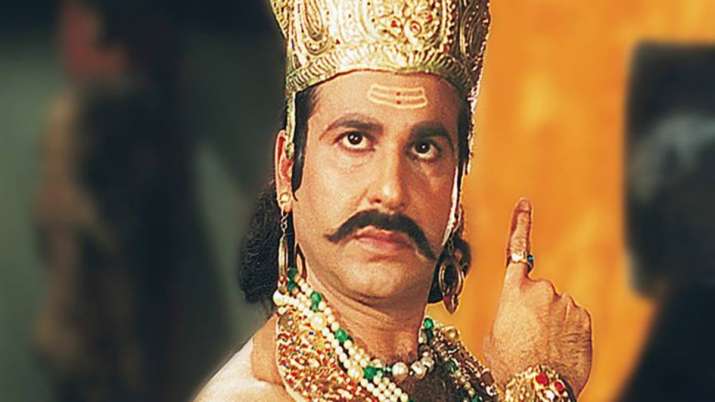 Everyone wanted Amrish Puri to play the role of Ravana
Arvind Trivedi gained immense popularity by playing the role of Lankapati Ravana in Ramanand Sagar serial Ramayana.
Arvind originally hails from the Indore city of Madhya Pradesh. He has worked in more than 250 Gujarati films. Arvind told me that he was associated with theater in Gujarat.
When he came to know that Ramanand Sagar was making 'Ramayana' and casting characters, he came to Mumbai from Gujarat to audition. He wanted to play the character of Kevat.
He says, "In this serial everyone's demand for the role of Ravana was to cast actor Amrish Puri. I auditioned for the character of Kewat, and when I started going, Ramanand Sagar Ji saw my body language and attitude. Said, 'I found my Ravana.' "
Arun Govil himself also admits that he and the team had told Ramanand Sagar that actor Amrish is completely fit for this role.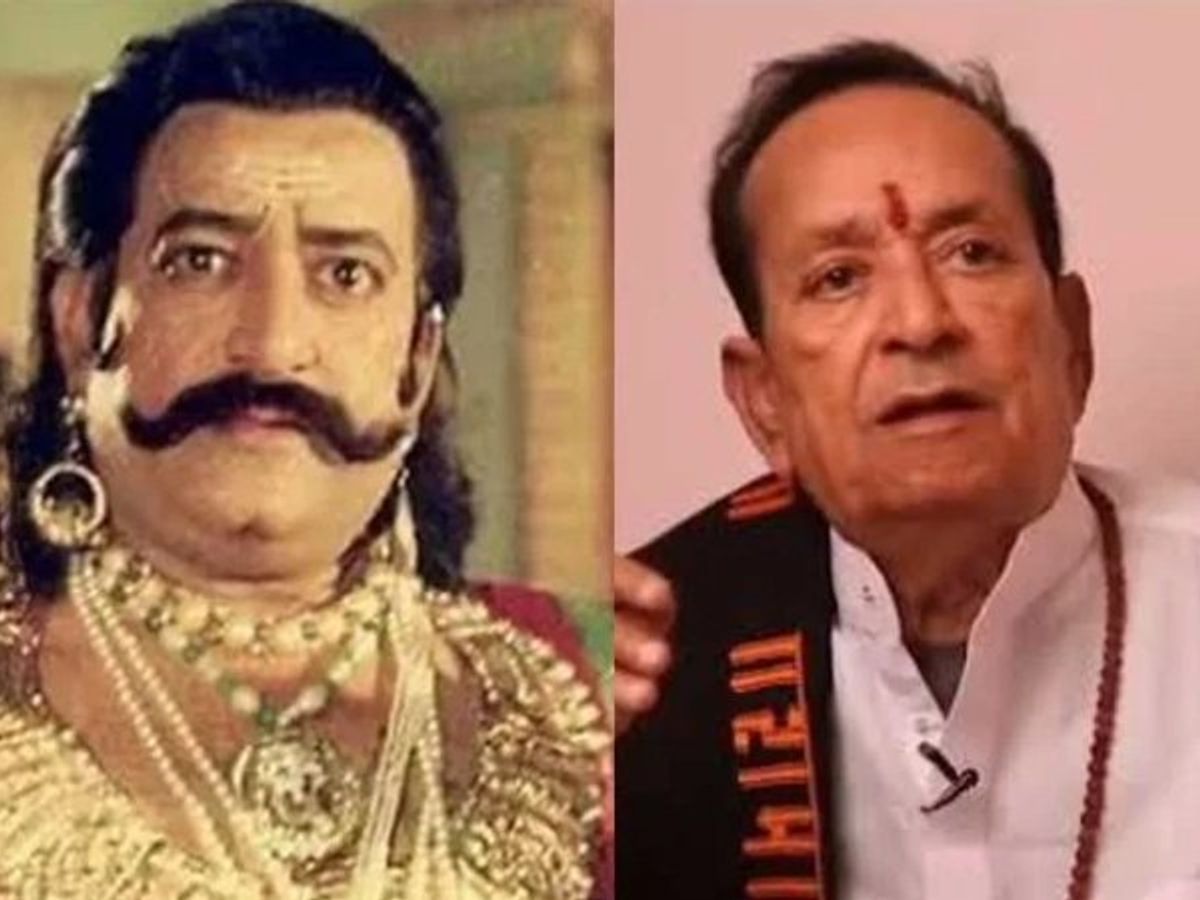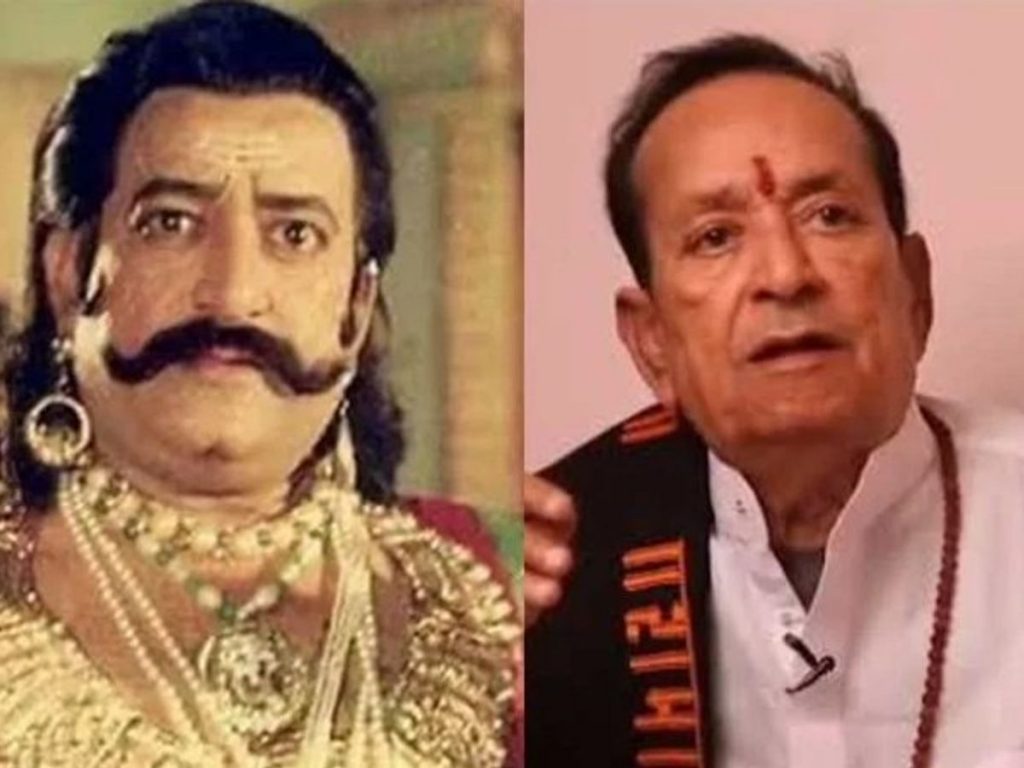 If there is no seat on the train, then used to stand on the set.
The character of Arvind Trivedi was so powerful that when his voice resonated on television as Darshanan Lankesh, it seemed that the real Ravana has come on the small screen.
His broad forehead and facial expressions, which appeared as Ravana, were as if this is real Ravana.
Arvind says that it was not easy for him to become Ravana, and it took him five hours to prepare for the shoot. His crown was only ten kilos, and he had to wear many other pieces of jewelry and heavy clothes on it.
He says, "Ramayan was shot in Umargam near the Gujarat-Maharashtra border. I always used to catch a train from Bombay and go to Umargam. I didn't even get a seat on the train, so I had to stand and go."
When people started coming, people used to give me a seat to sit on the train and ask what was going to happen next in the series. I used to smile and say that you HE Government Garawahik look, will know. "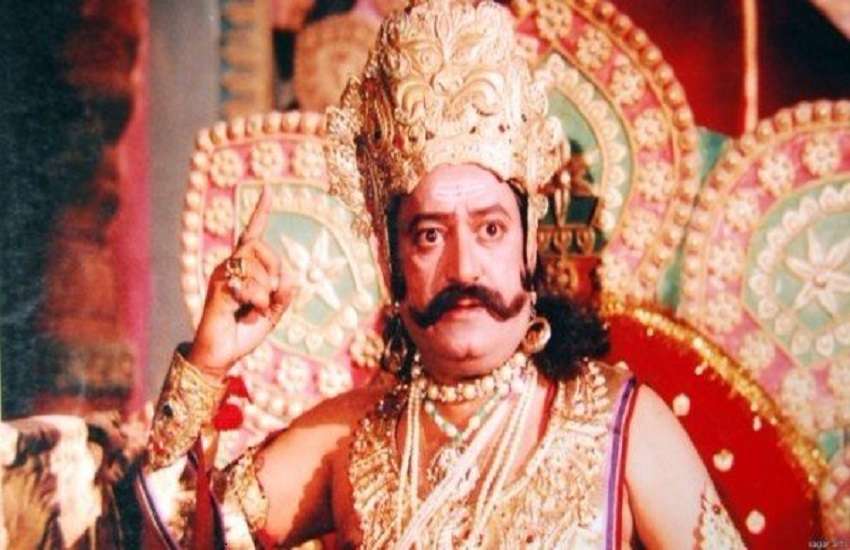 'Used to shoot by fasting.' Recalling the days of shooting of the Ramayana, Arvind Trivedi says, "I am a Ram devotee and a Shiva devotee even in real life, so whenever I went on shooting, I would fast for the whole day because I was sad that the script given According to me, I have to say the opposite words directly to Shri Ram. "
"I would fast all day and worship Ram and Shiva before the shooting started, and when the shooting was over, I would change clothes and open my fast at night. That was my daily routine during the shoot."
When thousands of people came to cry on the set
Arvind says that even in real life, he calls Arun Govil Lord. "After this serial, I became Lankapati Ravana, not Arvind Trivedi for the people. I never thought that by playing the role of Ravana, I would become so famous, and not only in India but also abroad, people would recognize me.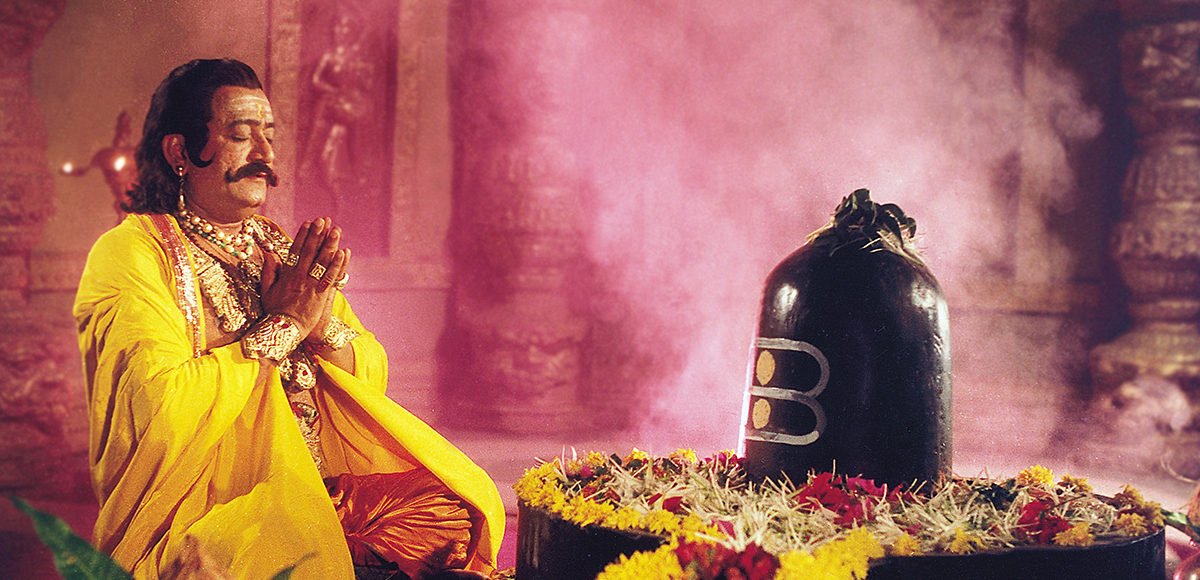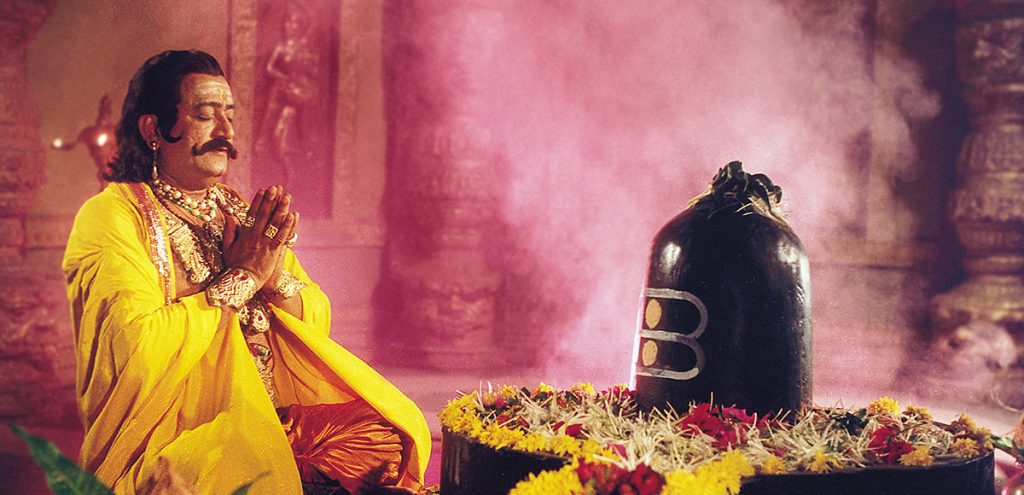 "On the day the last episode of the serial was being shot, thousands of people came to the set from the areas of Umargam and its surroundings. All of them cried a lot that day. That scene still roams before my eyes."
After playing the role of Ravana in Ramayana, Arvind Trivedi also ventured into politics. In 1991, Arvind Trivedi was elected as an MP from the Sabarkantha Lok Sabha seat of Gujarat.
In 2002, he was appointed as the Chairman of the Film Certification Board of India (CBFC) (CBFC). At present, most of Arvind Trivedi's time is spent in devotion to Lord Rama, and he also performs charity work along with serving pilgrims.

Subscribe to Email Updates :