Want to know what is FEMA Assistance Program and how to apply for it? If yes, you have stumbled upon the right webpage.
In this article, we are going to cover everything about the FEMA Assistance program, including application details, terms and conditions, and more.
So, without any further ado, let's get started –
What is FEMA Assistance Program?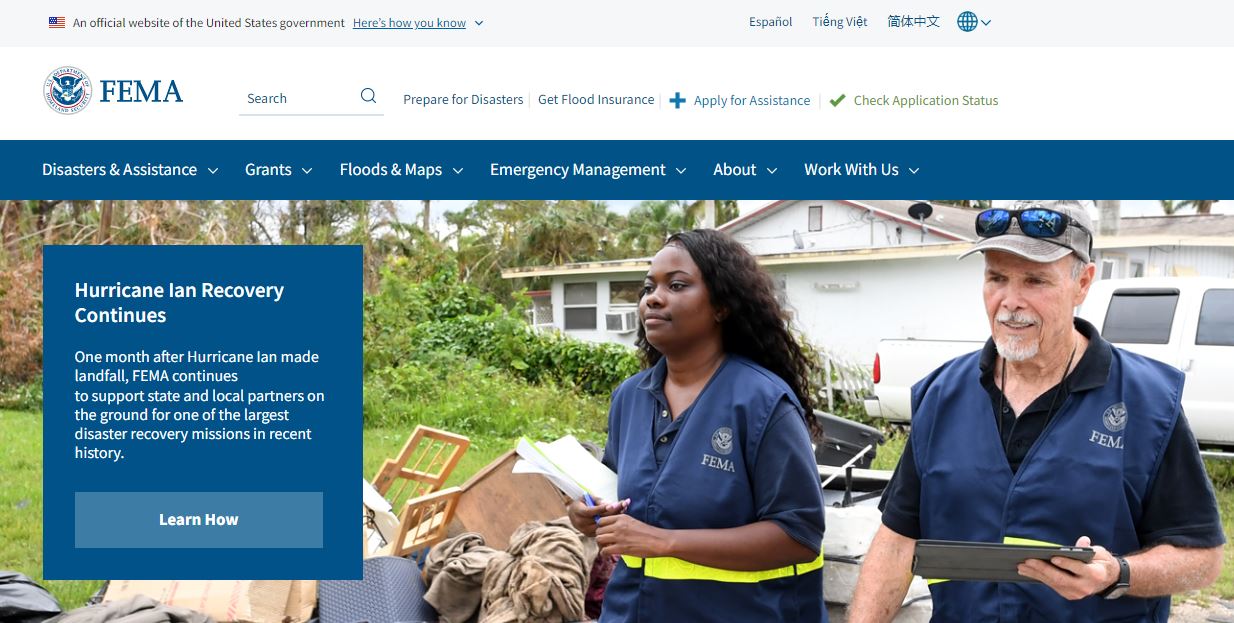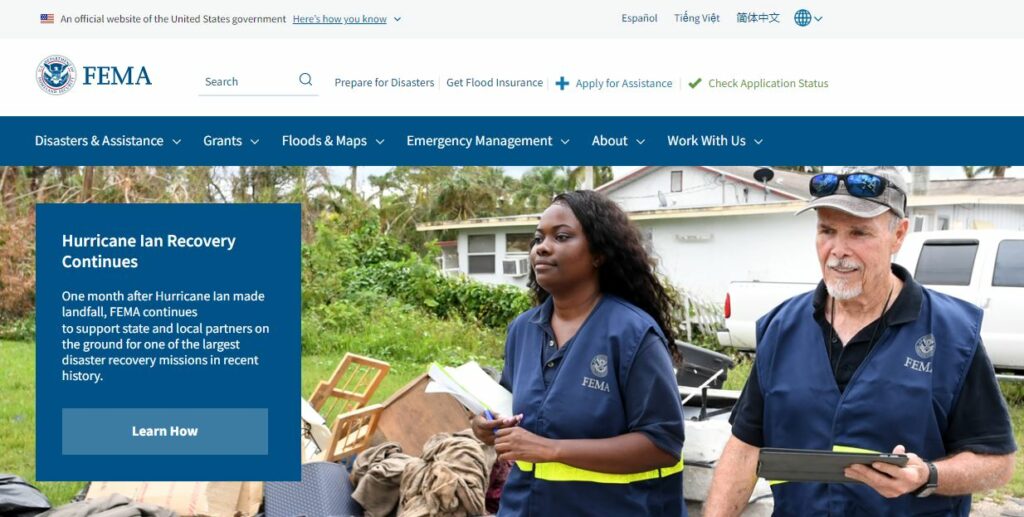 Before the creation of FEMA, more than a hundred other government departments and agencies used to help during catastrophes like fires and earthquakes. Since it was impossible to coordinate relief efforts with so many organizations, the public pushed for a more streamlined approach.
To aid Americans "before, during, and after disasters," President Carter established FEMA in 1979 by consolidating multiple organizations into a single entity known today as the Federal Emergency Management Agency (FEMA). This mission is accomplished through the agency's direct aid, grants, risk management, and other programs that benefit businesses, communities, and individuals.
The Federal Emergency Management Agency (FEMA) –
Helps establish a national mindset of preparedness
Develops emergency food and housing assistance programs
Creates safe zones and regulations
Assumed control of the National Flood Insurance Program (NFIP)
Looks at the first destruction caused by accident
Gives reconstruction funding money to help rebuild after a disaster, be it natural or man-made
FEMA Disaster Assistance Program Application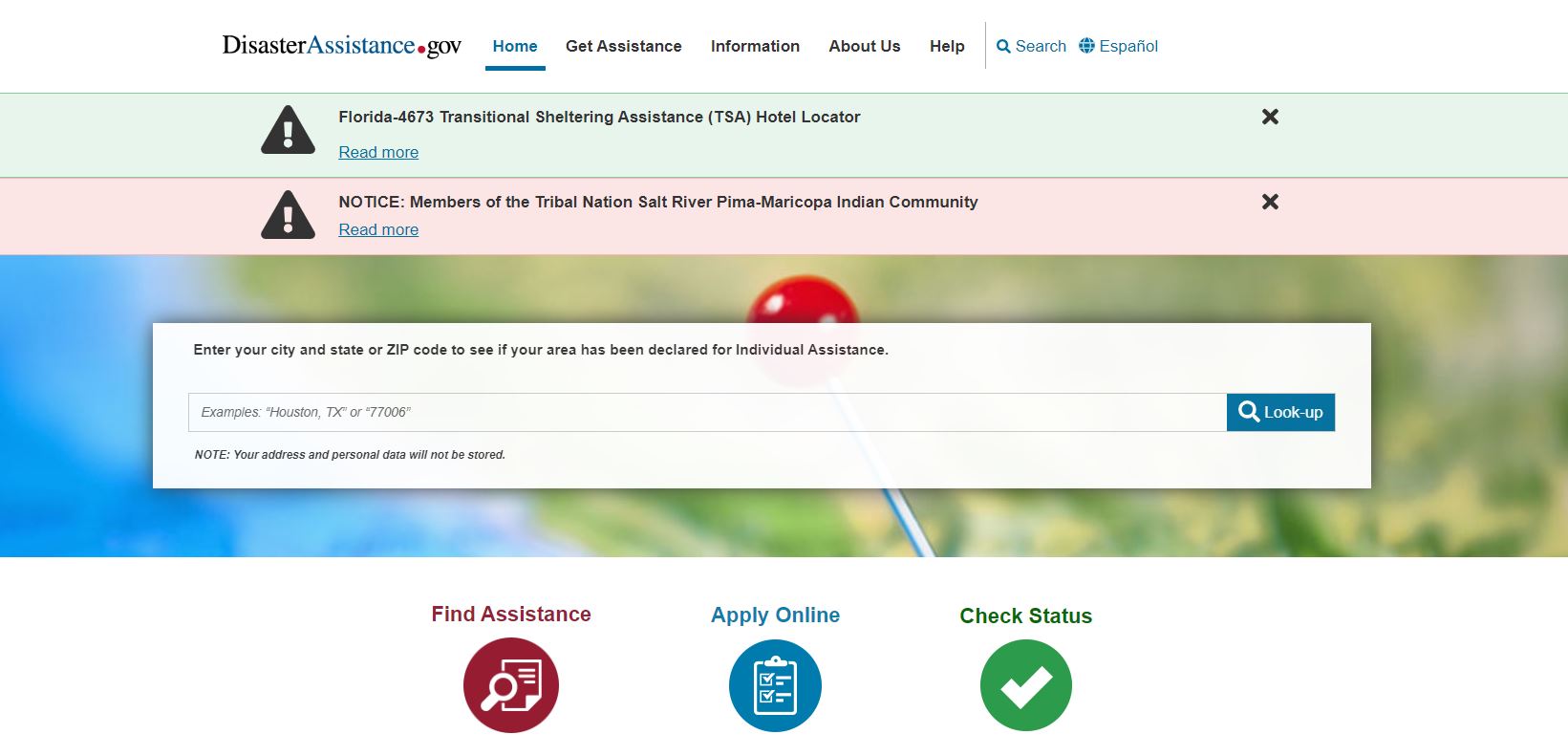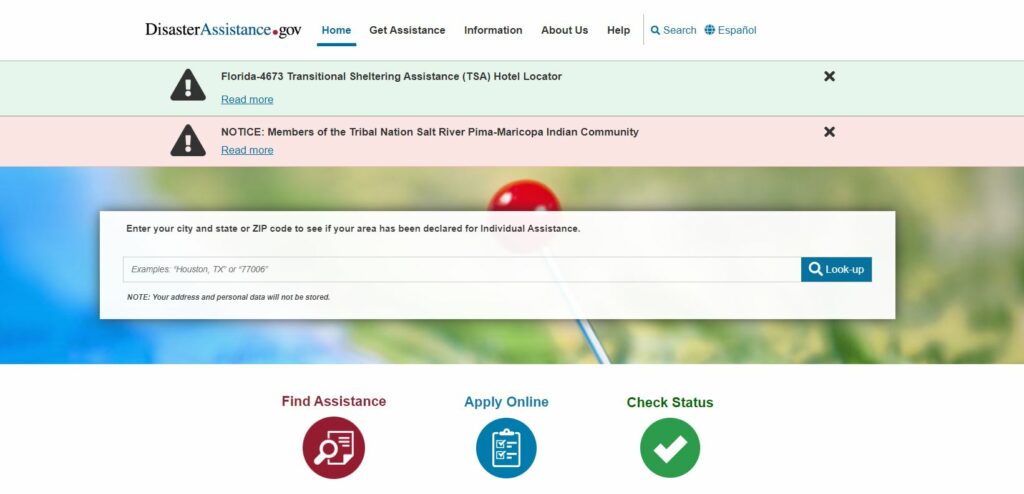 Those who have suffered from a disaster but do not have adequate insurance may qualify for assistance from the Federal Emergency Management Agency. If you or someone you know needs disaster aid, you can apply at www.disasterassistance.gov by calling 800-621-3362 between 7 AM and 11 PM Eastern Time or downloading the FEMA mobile app.
Give the FEMA Assistance Program the contact information for any relay service you utilize, such as a video relay service, captioned telephone service, or others.
Be sure to have the following items on hand when applying for aid –
Your most up-to-date contact telephone number
Your pre-disaster and current addresses
Your Social Security Number
Compilation of losses and damages
Banking details
Details about your insurance coverage, such as your policy number, insurance provider, and agent and company name.
Funding Categories from FEMA
Following a disaster, FEMA Assistance Program can provide different types of aid, which include –
Individual Assistance (IA)
FEMA's Individual Assistance program is meant to help disaster victims with non-reimbursable, immediate requirements like finding a clean, safe place to stay while they hunt for long-term housing and is not meant to replace insurance, lost income, or other assets.
Public Assistance (PA)
Churches and other religious organizations can apply for public assistance money to help with debris removal, emergency protective measures, and the repair, replacement, or restoration of public structures damaged or destroyed during a natural disaster. When providing public assistance, the federal government contributes at least 75% of the total allowable expense as part of a cost-sharing arrangement.
Hazard Mitigation Grant Program (HMGP)
FEMA's Hazard Mitigation Grant Program provides funding to state, municipal, tribal, and territory governments after a disaster to aid in rebuilding initiatives that reduce the likelihood of further damage.
Homeowners and businesses cannot apply for Hazard Mitigation grants. However, a community organization could apply for a grant on their behalf.
FEMA Disaster Assistance Program Check Status
DisasterAssistance.gov is the quickest way for survivors to receive information from FEMA, and it is also where they can check on the status of their applications. FEMA will also send a letter to every survivor explaining their eligibility determination and the reasoning behind it. Please read your letter carefully and reply as directed so your application can be completed and evaluated as quickly as possible. Those who receive a letter but do not agree with the outcome have the right to appeal.
Always remember that a letter of no decision does NOT indicate denial, and FEMA Assistance Program may need additional information or documentation from you.
Conditions That Could Affect Acceptance
When determining whether or not to assist with survivors' fundamental recovery requirements, FEMA looks at each case on its own merits.
In some cases, survivors do not qualify for aid because their homes and belongings sustained only minor damage.
There is a limit of one registration per household. Please mention the unit number in your registration if you live in a multi-unit building.
Damage to a second home where you spend less than six months annually may disqualify you from receiving FEMA Assistance Program aid.
Those who follow FEMA's instructions to the letter but are still denied aid can file an appeal. Eligibility, the amount or type of assistance supplied, a late application, a request to refund money, or the continuation of assistance are all possible grounds for an appeal.
You can Visit DisasterAid.gov or contact 800-621-3362 if you have any concerns about eligibility letters (TTY 800-462-7585).
How much FEMA assistance can I get from FEMA Assistance Program?
The settlement claim amount will depend on your proof of loss details. If you do not have adequate insurance, the federal government will provide you with up to $37,900 to repair your home and up to $37,900 to replace any lost goods, such as a car or wedding ring.
For the next 60 days, the federal government will pay for all costs related to debris removal and emergency, life-saving measures thanks to the proclamation.
If you find more damage after submitting your proof of loss, contact your adjuster and insurance company within the 60-day window to request extra reimbursements.
Eligibility Criteria for FEMA Assistance Program
Before choosing whether or not to assist, FEMA Assistance Program ensures that the fundamental standards for the persons and households program have been met. Anyone applying for FEMA Assistance Program must affirm (under penalty of perjury) that all information provided is accurate.
People applying for aid from the federal government's Individuals and Households Program must satisfy these minimum standards.
Proof of Citizenship
To apply for benefits, you must first prove that you are a citizen of the United States.
Identity Verification
FEMA cannot verify an applicant's identification without a valid Social Security Number. Applicants' identities are typically verified at the time of application by a computerized public record search and a series of questions relating to the applicant's credit file or public records.
If FEMA cannot verify a person's identity through these means, the applicant may be required to submit more documentation.
Verification of Occupancy
FEMA Assistance Program must verify the applicant's residency or ownership. Proof of home ownership before the disaster and evidence that the destroyed property functioned as the applicant's primary residence are both required.
The Federal Emergency Management Agency (FEMA) uses computerized public records searches to verify residency and property ownership during the application process.
If FEMA cannot verify an applicant's residency or property ownership, the applicant may be asked to provide further documentation.
Unmet Need After Insurance
FEMA's Individuals and Households Program are for people with no other way to pay for their disaster-related expenses and whose insurance still doesn't cover everything they need. Each applicant is required to inform FEMA Assistance Program of any insurance plans that may pay for disaster-related costs.
For FEMA to consider an insured applicant for assistance, the applicant must provide documentation of any settlements or benefits obtained from an insurance company due to losses covered by an insurance policy.
FAQs related to Disaster Relief Assistance
Following a disaster, you may face damages to your home or business. Find out how to receive financial help through loans and tax relief.
Apply for Help With Disaster Recovery
To apply for FEMA Assistance after Hurricane Ian, you need to follow these things –
In the aftermath of a natural disaster, there are a few ways to determine if you are eligible for financial aid –
Find your home with the DisasterAssistance.gov address lookup.
Get in touch with the government authorities and apply for disaster aid by filling out the online form.
See the Individual Disaster Assistance website for further information from FEMA.
When a crisis strikes, call FEMA Assistance Program at 1-800-621-3362 (TTY: 1-800-462-7585).
If you need assistance immediately, use the Disaster Recovery Center locator to locate the nearest center.
Apply for a Disaster Recovery Loan
To help small businesses succeed, the Small Business Administration offers low-interest loans. Those affected by a declared catastrophe can apply for these loans to help with rebuilding costs.
Explore your options and apply online if you think you could qualify at www.usa.gov/disaster-area-help
File a complaint about Disaster Relief Assistance
Contact the organization in charge of the program you're dissatisfied with. You can also write to FEMA and complain about their services and employees and let them know if you have any issues with FEMA's response or its staff following a disaster.
Report Disaster Relief Fraud
Victims of a tragedy are common targets for con artists and identity thieves. Learn to recognize and avoid disaster-related fraud and scams and know where to report fraudulent activity related to disaster aid.
FEMA Hurricane Ian Clean Up Jobs
FEMA is offering locals jobs in clean up and other sectors. Here we have a detailed guide on how to get FEMA Hurricane Ian Clean Jobs.

Subscribe to Email Updates :