FEMA Hurricane IAN Clean up Jobs – FEMA wants people with customer service, logistics, environmental protection, engineering, and emergency management backgrounds to fill more than 300 FEMA positions in the Florida cities of Brandon, Fort Myers, Kissimmee, Orlando, and Sarasota for the relief work after the hurricane IAN hit.
Here is how you can apply for FEMA hurricane IAN clean up jobs and what other jobs are available –
How to Apply for FEMA Hurricane IAN Clean Up Jobs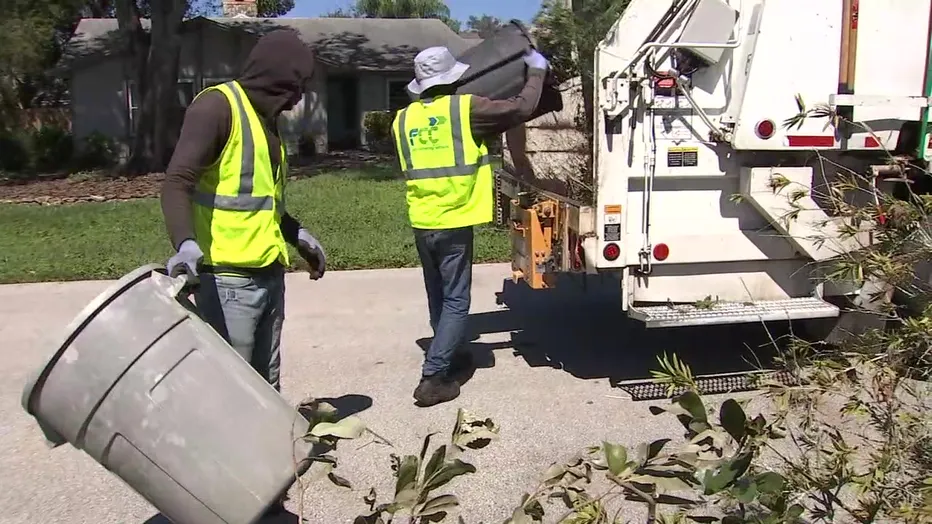 Below are a few things that you need to remember before applying for FEMA hurricane IAN clean up jobs –
Your company must be registered with the System for Award Management before you submit a bid for any FEMA natural disaster clean up projects. Businesses and individuals often need more than 10-12 hours to complete SAM registration because of the complexity of the process; however, they are not required to pay to register.
Develop a capability statement, essentially a resume, which covers a lot of ground, from who you are and what you do to who you've worked with in the past and how you're better than other applicants.
Make sure your capabilities statement is easily accessible by making a special page on your firm's website and also sharing it on your company's LinkedIn page.
A Commercial and Government Entities (CAGE) code will be issued once your application is accepted, which serves as your identification in the government contractor database.
Now, let us tell you how you can apply for FEMA hurricane IAN clean up jobs –
How to Apply for FEMA Hurricane IAN Clean Up Jobs Florida?
Please visit employflorida.com and search for "FEMA" as the keyword to apply for available opportunities. For more information, job-seekers and employers can log into the Hurricane Recovery Jobs Portal.
How to Apply for FEMA Hurricane IAN Clean Up Jobs in Puerto Rico?
Send your resume to [email protected] with "Puerto Rico" in the subject line if you're interested in applying for FEMA hurricane IAN clean up jobs in Puerto Rico.
Applicants without access to the internet can submit their resumes to the FEMA recovery team in Puerto Rico by dropping them off at any post office there and marking the envelope "FEMA Jobs."
How to Apply for FEMA Hurricane IAN Clean Up Jobs in Texas?
The National Labor Exchange is working with the Texas Workforce Commission to help Texan businesses fill positions left open, and The Texas Workforce Commission has registration and application information available online at WorkinTexas.com for people who want to apply for jobs in Texas.
We have also shared a guide on how to apply for FEMA Assistance after Hurricane IAN.
How Contractors Can Get Disaster Cleanup Work During 2022 Hurricane Season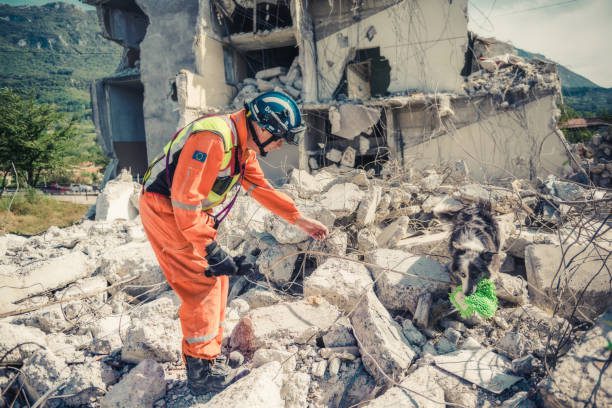 A disaster response contractor should contact their state's Procurement Technical Assistance Center.
There are about 300 PTAC local offices, many of which can be found on the campuses of state universities and colleges, and all their services, including private consultations, are provided at no cost to the client. This includes assisting in locating and developing proposals for government contracts and registering users with the appropriate procurement platforms.
If a company needs a FEMA hurricane IAN clean up jobs contract, they can search for that specific service, and the client will receive an email with all the relevant leads.
Once you've reached out to a PTAC and scheduled an appointment with a counselor, you'll need to create an account on the federal government's System for Award Management (SAM), as mentioned prior in the article, to be eligible for government contracts.
To sign up for SAM to get FEMA hurricane IAN clean up jobs contract, you must do the following –
Get a Unique Entity ID – A combination of 12 letters and digits forms this unique identifier.
Prepare your data – The UEI registration process necessitates the full legal name and street address of the corporate organization applying for it. No Post Office Boxes may be used as the mailing address. Having the company's incorporation date and state handy is also a good idea.
Create a login.gov user account – When accessing SAM.gov, you will need to enter the login.gov credentials.
If you've completed those three things, you're ready to sign up on SAM.gov.
To join the Disaster Response Registry, check the appropriate box during registration. Whenever contracting officers search the registry, they will be able to find your information.
At the end of the process, if you still need to get a five-character CAGE code to identify a specific facility at a specific location, you will be issued one by the Defense Logistics Agency.
According to the website, registering with SAM for FEMA hurricane IAN clean up jobs takes around ten days and another 24 hours for your registration information to be available in other federal systems.
In some cases, SAM registrants will be asked to submit a notarized letter stating that the individual completing the register does represent the contractor.
FEMA Seeking Applicants to Join Hurricane Recovery Team
The agency is continuing to expand its workforce to support ongoing recovery efforts in the wake of hurricane season and is looking for hardworking individuals to join the Cadre of On-Call Response/Recovery Staff (CORE) and temporary local employees to help the agency meet its goals while giving locals a chance to help their fellow citizens.
Positions may be found in, but are not limited to, the following areas. Keep a note that some jobs require bilingual candidates who are fluent in English and Spanish.
Professional in Recruitment and Candidate Services
Analyst Administrative Assistants
Experts in civil engineering, construction cost estimation, customer service, crisis counseling, digital communications, emergency management, and the environment
Expert in Equal Rights Management and Flood Risk Graphic Designer
Expert in Geographical Information Systems and Disaster Education
Expert in Historical Reconstruction
Housing Coordinator and Reports Writer
Mass Care Specialist in Governmental Affairs
Manager of Program Resources
Registered Nurse
Travel Expert
Nonprofit Organizations
Freelance Journalists
What kind of disaster relief jobs are there in Florida?
While death and damage tolls climb daily and policymakers wrestle with giving financial storm relief, disaster response workers are needed in Florida to clean and start rebuilding Florida neighborhoods.
There are thousands of jobs available, ranging from data clerk to the construction supervisor, support personnel, shelter relief, and more. The salary for these jobs ranges from $16 per hour to up to $90 per hour.
Frequently asked questions
What are temporary local hires?
The hiring procedure for most temporary local hires is streamlined rather than competitive. The first employment period for a locally hired worker is 120 days, with possible extensions of up to one year. If you are looking for a temporary local hire position with FEMA, you can do so on their Hurricane Workforce page.
What is the Cadre of On-Call Response/Recovery Employees?
Posts in the CORE are filled via the Robert T. Stafford Act and are therefore exempt from the rules of Title 5 of the United States Code, which regulates positions in the competitive service.
These CORE positions are entitled to the same benefits as permanent full-time (PFT) positions but do not earn the same competitive status or career tenure.
To become a Cadre of On-Call Response/Recovery Employees (CORE) member, applicants should apply through FEMA on USAJobs.gov.

Subscribe to Email Updates :