This Fenway Park parking guide covers parking options in detail to help you locate parking easily at Fenway Park.
So without any further ado, let's begin –
Fenway Park Parking Guide – Tips, Map, and Deals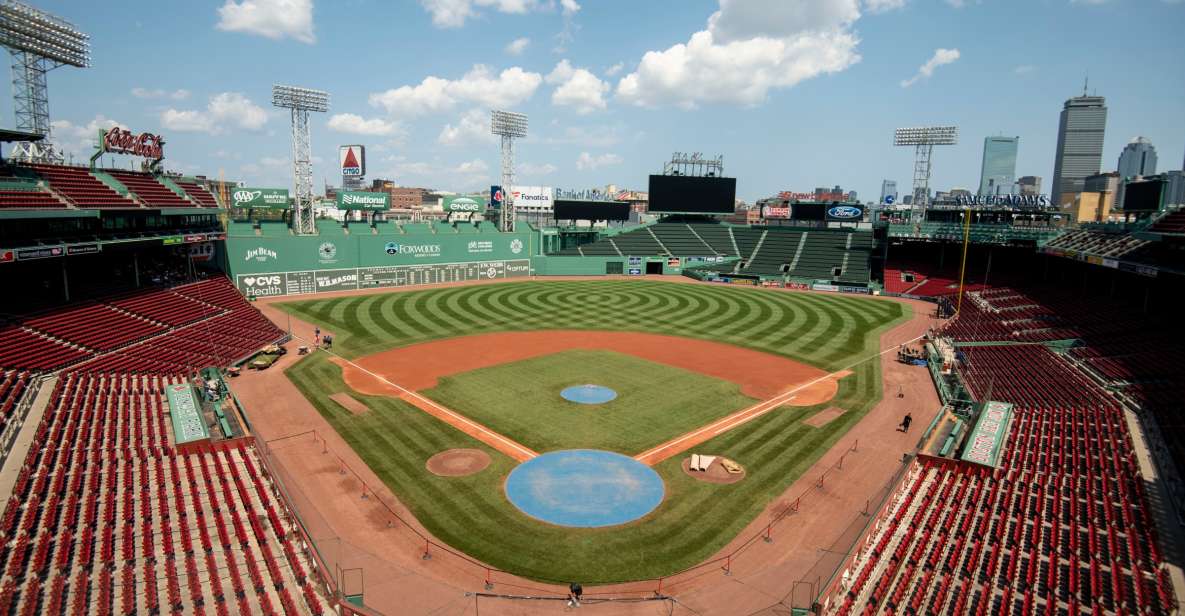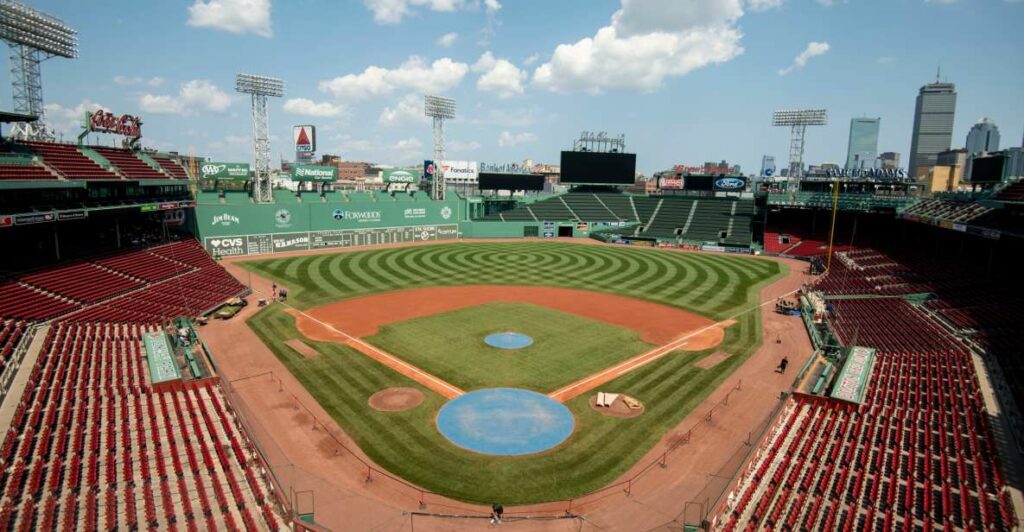 Located a short run from the city center and one of the most popular sporting venues worldwide, Fenway Park is a baseball park in Boston. It is home to Major League Baseball's Boston Red Sox.
Constructed in 1912, it is the oldest active ballpark in the Major League Baseball championship. The arena has a capacity of 38000 viewers. Fenway Park has hosted numerous events and games for over 100 years, including football, baseball, boxing, soccer, hockey, etc.
The stadium remains too busy on game days. Therefore, finding a parking spot can be challenging. This article will help you locate the most suitable parking for your vehicle. Keep reading for information on the official parking facilities, off-site parking, street parking, tailgating, and more.
Fenway Park Official Parking Options and Parking Cost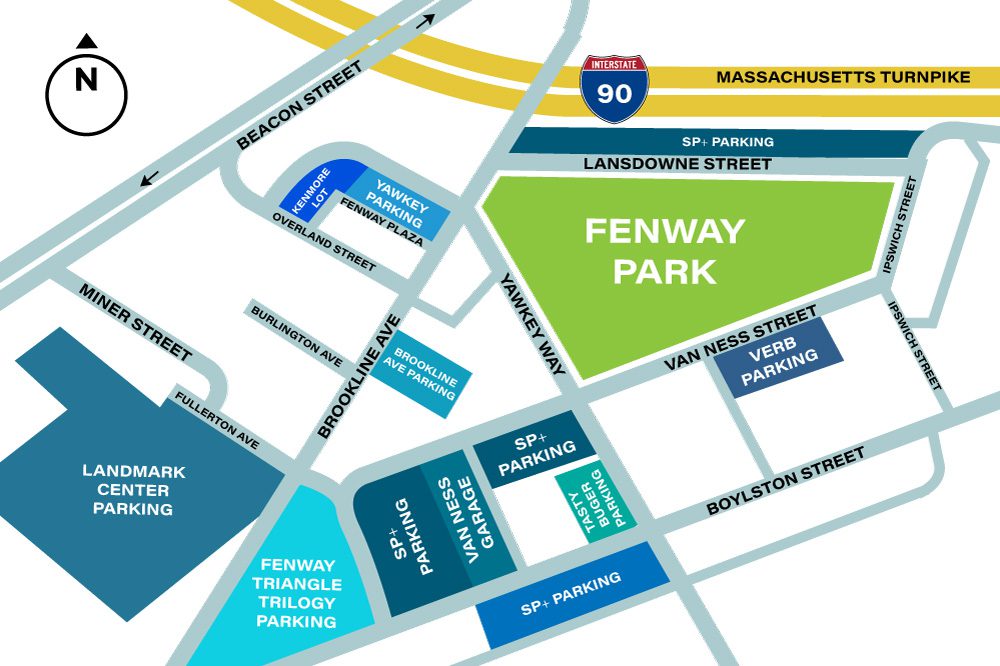 You can park in the official Fenway Park parking garages and lots. The garage is close to the park but is the most expensive choice.
One of the most convenient options is Fenway Garage at 189 Ipswich Street. This garage provides secure indoor parking.
It is open from 4 am and 10 pm. The daily parking fee on game days is $50.
There are two official lots –
Ipswich Garage
It is the closest parking option at a 2-minute walk from the entrance.
The regular parking price on game day is $50.
You cannot park oversized vehicles like large SUVs or pick-up trucks.
Prudential Center
You can reach this garage from many streets 81 Huntington Avenue, 111 Huntington Ave, 85 Exeter Street, 48 Dalton St, 116 Belvidere St, and Ring Rd.
The parking cost is $16.
If you want to secure your spot at Fenway Park parking lots, booking a spot online through websites or parking apps like Vivid Seats would be the best option. You can get the lowest rates and best game day deals by booking in advance.
Parking Options Near Fenway Park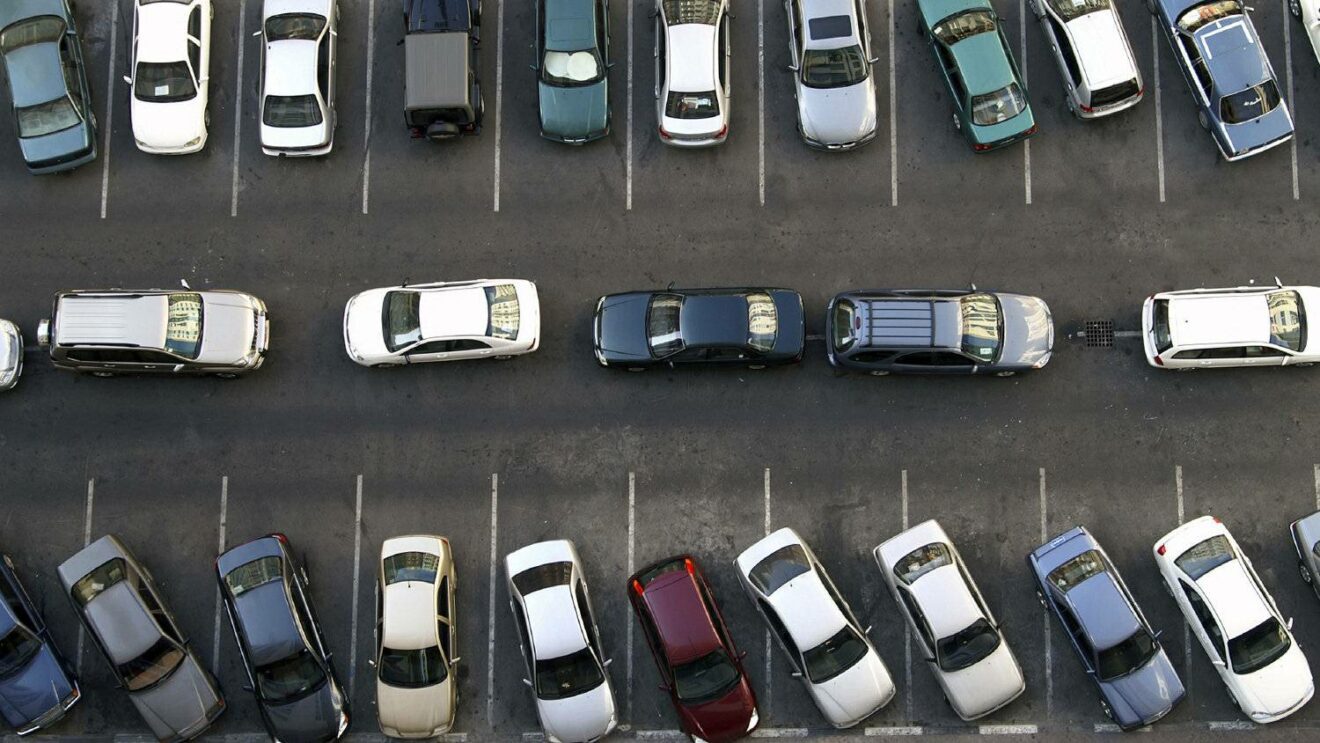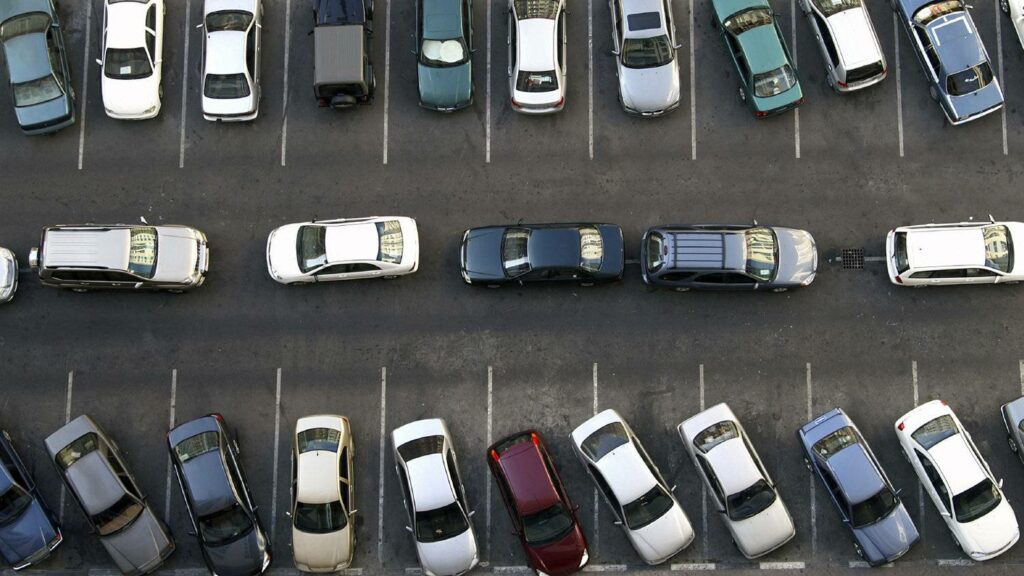 If you wish to save your expense on parking or can't find a space in the above lots, you can park in many city parking areas that offer cheap parking rates. Downtown parking is pocket-friendly and is available within walking distance from Fenway Park.
Please see the list below for the most suitable garages in the area, with their rates and locations –
Parking Lot – Haviland Street Garage
Address – 7 Haviland St
Rate – $45
Walking Time – 9 mins
Parking Lot – Warren Towers Garage
Address – 700 Commonwealth Ave.
Rate – $33
Walking Time – 9 mins
Parking Lot – Hynes Auditorium Garage
Address – 50 Dalton St
Rate – $19
Walking Time – 13 mins
Parking Lot – Christian Science Plaza Garage
Address – 235 Huntington Ave
Rate – $19
Walking Time – 16 mins
Parking Lot – Tasty Burger Lot
Address – 52 Jersey St
Rate – $11
Walking Time – 2 mins
Parking Lot – Somerset Garage at
Address – 425 Newbury St
Rate – $35
Walking Time – 8 mins
Street Parking Near Fenway Park
There is also plenty of street parking near Fenway park, which allows parking for a limited duration. But you may not get security and services like professional lots. Moreover, you will have to arrive early to get space in one of these free lots.
You can get free parking along Bay State Road after 5 pm on weekdays and weekends. Alternatively, there are metered parking spots that allow parking for certain hours.
They are mentioned below –
Lot name – Boston University
It is located in the Boston University area northwest of Fenway or south down Brookline Avenue.
It allows parking for 2 hours maximum.
Parking Rate – Free after 5 pm
Walking Distance from the Stadium – 9 mins
Lot name – School of the Museum of Fine Arts, Boston
It is located in the south near the School of the Museum of Fine Arts.
It offers parking for four hours.
Parking Rate – $1/Hour
Walking Distance from the Stadium – 20 mins
Fenway Park Handicap Parking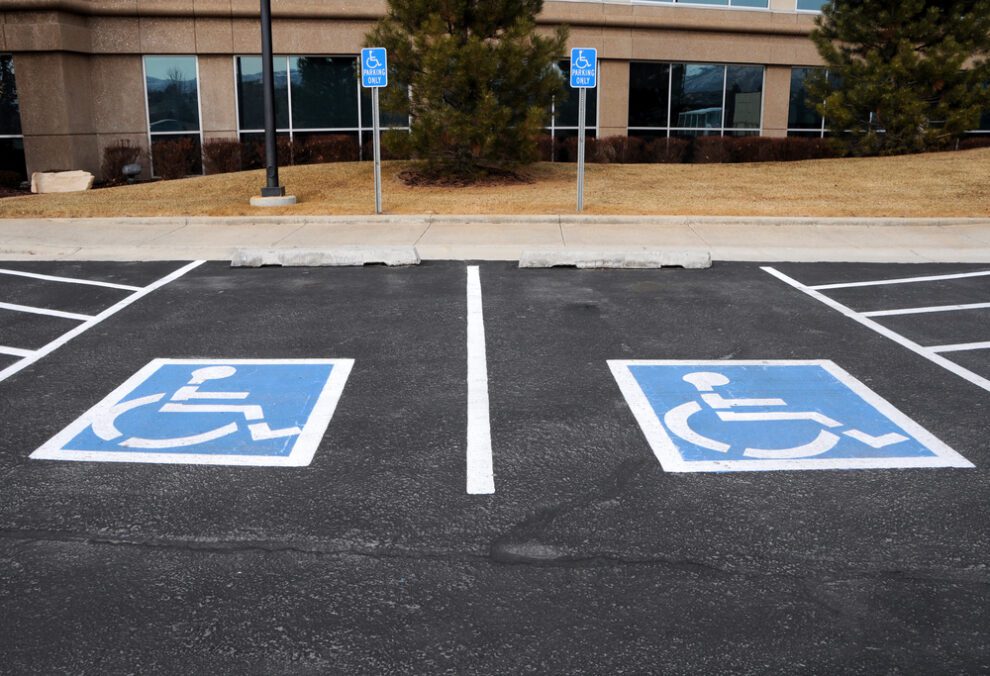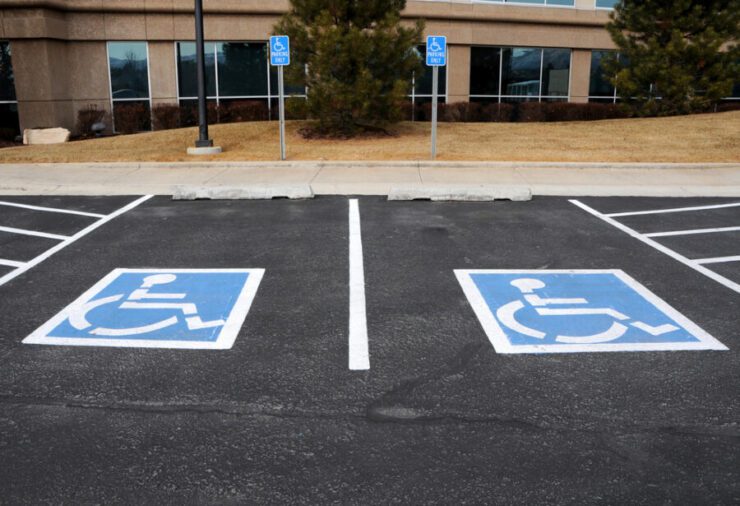 Accessible parking is available at many locations near Fenway Park. However, they are limited in number. A Handful of them is available on Jersey Street near Gate D between Van Ness Street and Boylston Street and on Ipswich Street near Gate B.
Handicap parking is also available in lots of Brookline Avenue and Lansdowne Street. You must have a valid disabled parking permit, license, or placard to access the spaces. Standard parking rates apply.
Visitors should note that only Gate B and D have an elevator.
Public Transit to Fenway Park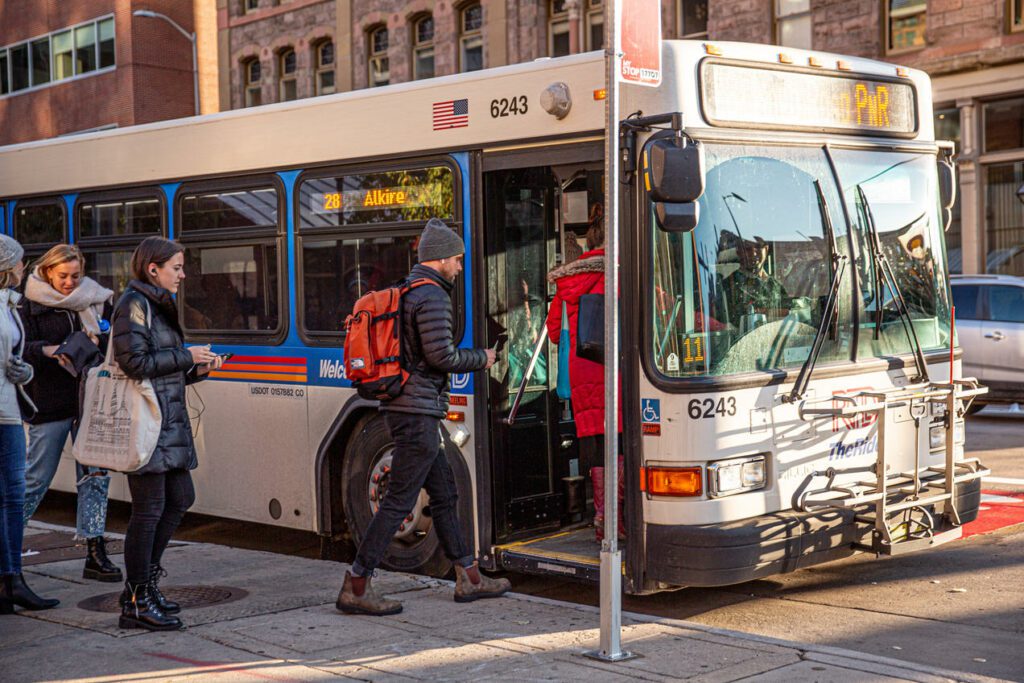 You can avoid the search for reasonable parking and save money by using several transportation alternatives.
The MBTA provides buses and trains that can take you to the park. You can travel by Green Light rail services to Kenmore station, a 5-minute walk from Fenway Park.
If you hail from Worcester, get on MBTA's commuter rail train and get off at Lansdowne station, 3 minutes from the park.
Alternatively, you can comfortably ride in Uber or Lyft. Uber picks up and drops off at locations on Boylston and Beacon.
Tailgating at Fenway Park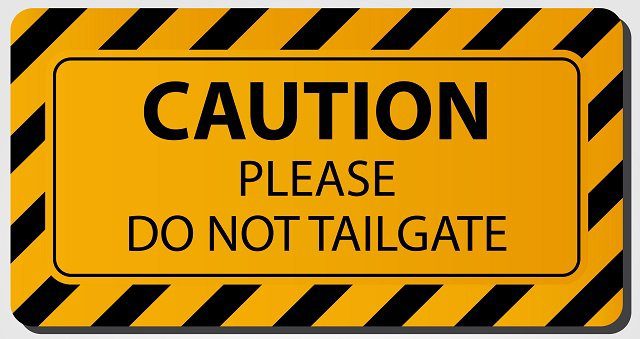 Tailgating fans should note that it is prohibited in the official parking facilities at Fenway Park.
However, you may check for other parking lots nearby if they allow tailgating. Or else, you can visit nearby bars and restaurants to grab some beers and tasty food before the game.
Getting to Fenway Park
The address of Fenway Park is 4 Jersey St, Boston, MA 02215, United States.
Use this address if you are driving with Google Maps assistance.
You can reach the stadium by train or use rideshare services like Omuner or Lyft to smoothly reach the venue.
You may be interested in –
Frequently Asked Questions
Is there free parking at Fenway Park?
Street parking at Fenway Park near Bay State Rd is free after 5 pm every day. Metered parking is available on Beacon Street at the cost of $22 for game hours.
Can you prepay for parking at Fenway Park?
You can book your parking spot at Fenway Park by using official websites or by using parking apps like SpotHero or VividSeat.
How much is Fenway Park parking?
The parking cost in the official lots is normally $10-$50, while the parking price in nearby lots begins at $10.
Can you Uber to Fenway Park?
Yes, you can Uber to Fenway Park. You can get Uber picks up and drops off locations on Boylston Beacon and Beacon Street.

Subscribe to Email Updates :