Mike Lindell has established his own social media app that is intended to be a safe haven for conservatives and others who have been banned from existing social media platforms due to their free speech policies.
The app is currently available for download on Google Play. Despite the fact that it just has a hundred installations and no reviews, Mike claims it is competing with Facebook. Whatever the app's future holds, we may be certain that it is a viable option.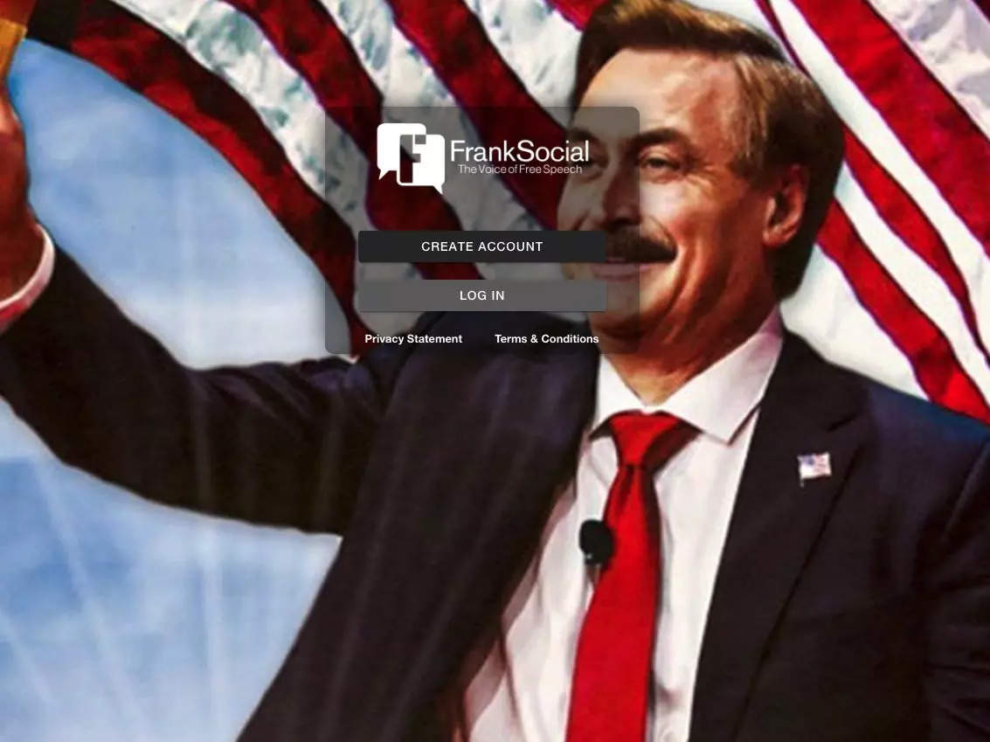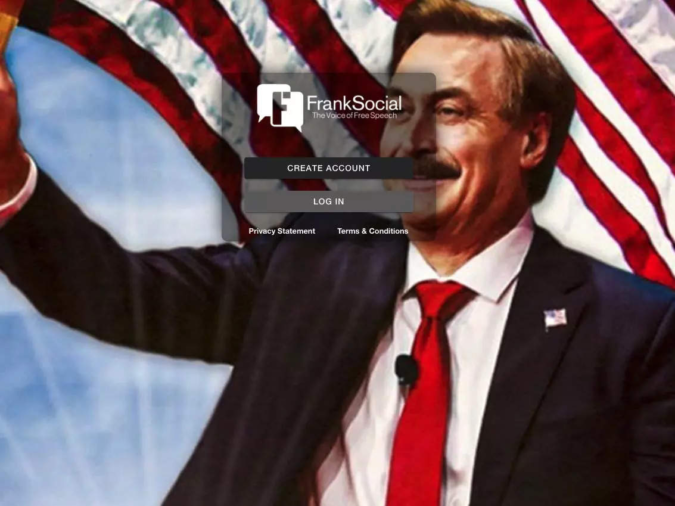 Let's listen to what they have to say about the app; it's a little disjointed. "FrankSocial, the voice of free speech, is the platform for Americans who want to protect the life, liberty, and rights that have created America, the world's longest-running Constitutional Republic.
On Frank Social, you may exchange videos, news, and information, as well as find community and fellowship with like-minded Americans.
Frank Social is a platform for major influencers, micro-influencers, and regular Americans who want to use their constitutionally protected right to free speech and expression. We hope you'll join our group and hear the Liberty Bells ring for you."
Frank Social APK – Looking for FrankSocial Social Media App?
The Frank Social APK can be downloaded through the Google Play Store. It has not been launched on the Apple App Store as of now.
More information on the Frank Social app
According to Insider, Lindell first hinted at his plans to launch this social media network in April 2021, when he unveiled the beta version of his streaming platform, Frank Speech. Frank Social, which has been in development for over a year, now allows users to log in and create accounts.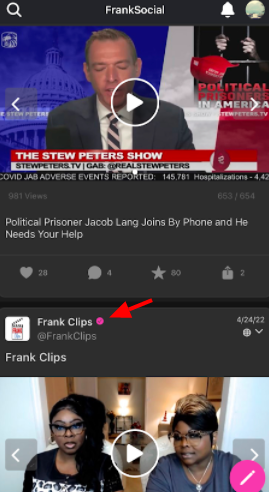 Unlike former President Donald Trump's Truth Social, which had long lines of people waiting to join, registering an account on the Frank Social site was straightforward. A picture of the My Pillow CEO grinning and brandishing an American flag welcomed users before prompts emerged to set up your profile. Users must enter an email address and a phone number to create an account on Frank Social.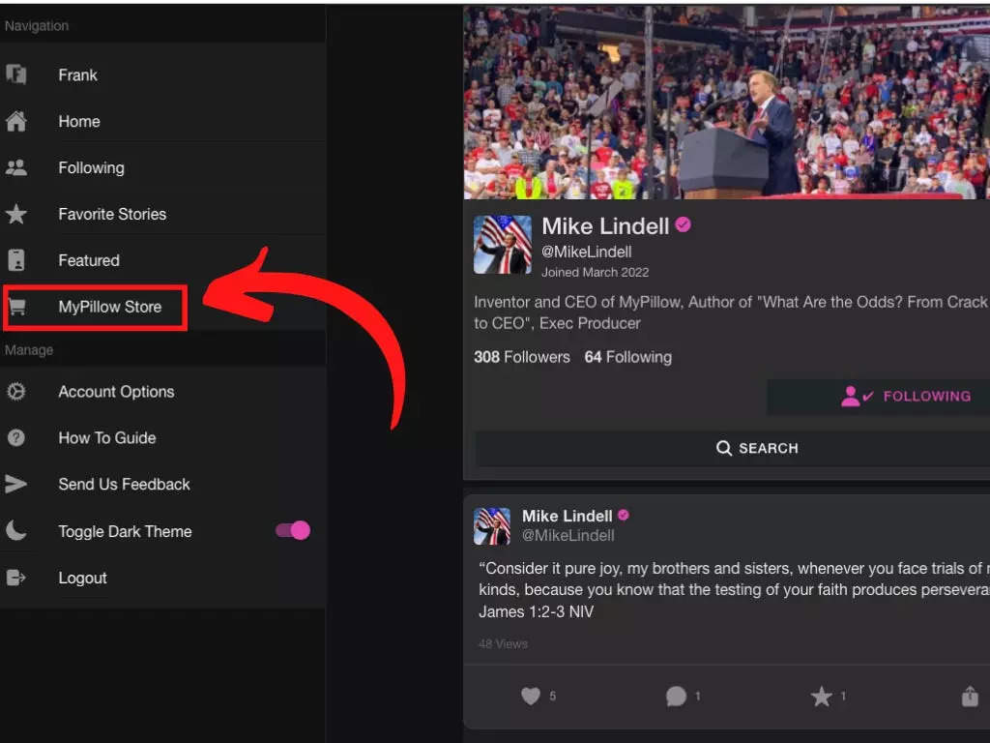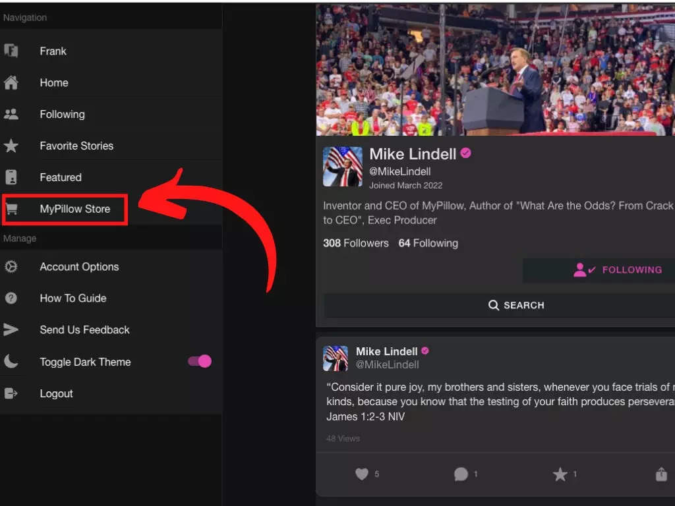 One of the primary tabs on Frank Social's navigation bar is a connection to Lindell's MyPillow store. However, the site has a highly enticing "dark mode" function that makes the neon pink ticks that are used to represent verified users appear cute.
Also read|FrankSocial.com – Things to know before registering on Frank Social Media
When asked in March if Frank Social was a rival to Trump's Twitter-like Truth Social, Lindell said it was more of a substitute for Facebook than a competitor to Trump's Twitter-like Truth Social.
About Mike Lindell
Michael James Lindell was born on June 28, 1961. Another title for him is My Pillow Guy. He is an American businessman, conservative political activist, and conspiracy theorist. My Pillow, Inc., a firm that manufactures pillows, bedding, and slippers, is his company.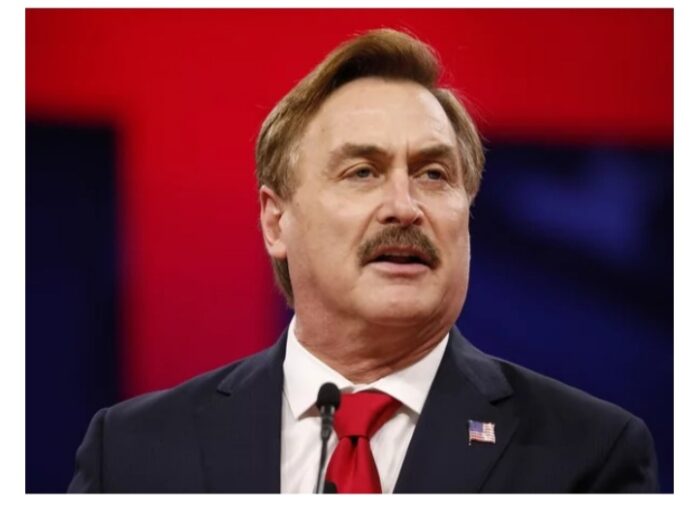 Lindell is a major supporter and adviser of Donald Trump, the former US president. Lindell had a crucial role in supporting and funding Trump's efforts to overturn the election outcome following Trump's loss in the 2020 presidential election, and he spread false conspiracy theories about massive electoral fraud in that election. He also believes that oleandrin, a toxic plant extract, may be used as an alternate COVID-19 treatment.
Also read|Mike Lindell announces preliminary injunction to stop electronic voting machines
He grew up in the communities of Chaska and Carver in Minnesota. Lindell's gambling addiction began in his teens, indicating that he would eventually become addicted. He enrolled in the University of Minnesota after high school but dropped out after only a few months. In his twenties, Lindell got addicted to cocaine and became a regular user. He turned to crack cocaine in the 1990s, which aggravated his addiction. Due to his gambling, Lindell was also in debt. His addictions progressed to the point that his house was foreclosed on and his wife filed for divorce in the 1980s and 1990s. Lindell claimed to have found recovery via prayer in 2009.

Subscribe to Email Updates :