FrankSocial.com is the Social Media Website by Mike Lindell. Mike Lindell has invested more than $1 Million to build this Social Media Platform.
FrankSocial.com – Things to know before registering on Frank Social Media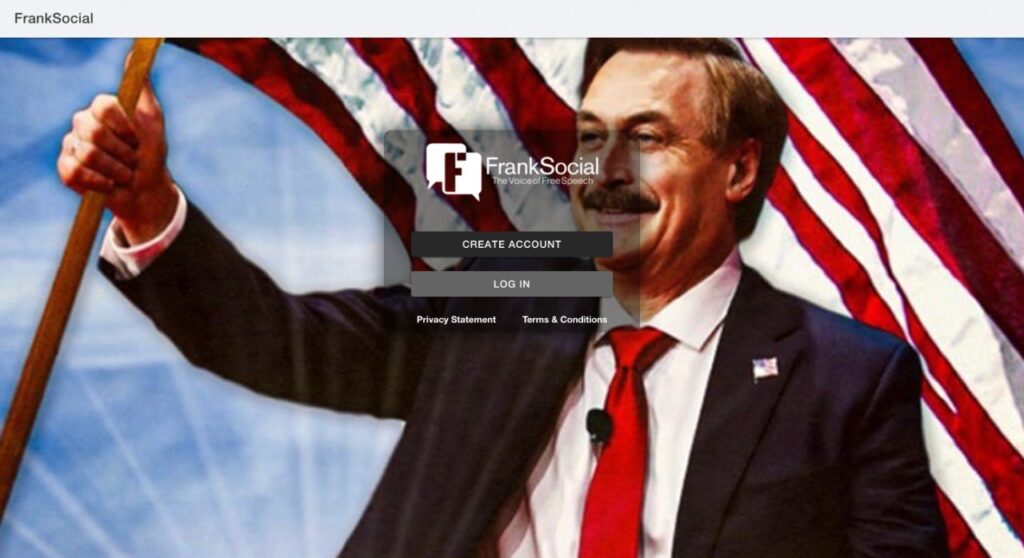 Mike Lindell last year launched FrankSpeech.com a youtube competitor. He first spoke about Frank Social at Save America Rally in Delaware, Ohio on 23 April 2022.
Frank Social is a Social Media Platform for Conservatives. Mike Lindell aims that this can be big and can be a great alternative for Facebook and other Social Media. They want to remove the monopoly of these Big Tech Companies.
You can signup on FrankSocial.com using our Guide
👉  FrankSocial Signup – Guide to Create an account with Screenshots
There is no official launch on Frank Social Android or IOS App, join our telegram channel to keep you updated about the latest Frank Social News and Frank Social App Launch.


Subscribe to Email Updates :