Frank Speech LLC is the company name for Mike Lindell's Social Frank Speech & Frank Social. He aims to compete with Youtube and Facebook from his Apps.
As established in the Bill of Rights, free expression is one of the cornerstones of our Constitutional Republic. It's no accident that countries with free speech also have free enterprise and religious freedom. Countries that restrict free speech, on the other hand, trample on the free economic system and religious liberty.
Americans want to keep their independence. Americans want news and information that isn't filtered by today's leftist media intelligentsia or deep state agents' extreme world views.
Frank Speech LLC – Everything You Need to Know
The platform for Americans who wish to defend life, liberty, and all the freedoms that have made America the world's longest-running the Constitutional Republic will be Frank, the voice of free speech.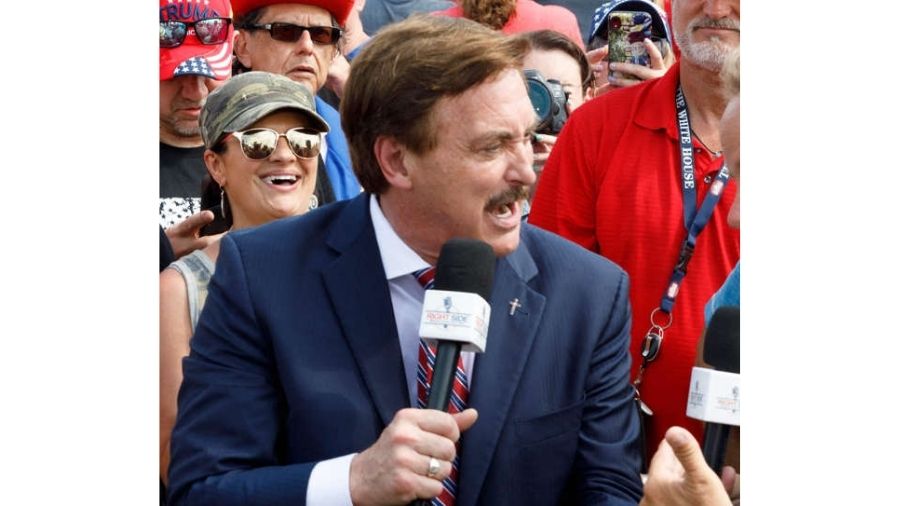 You'll find a home on this platform where you may publish videos, broadcast television, distribute news and information, and connect with like-minded Americans. Frank will be a home for everyone from major influencers to micro-influencers to everyone Americans who wish to participate in the constitutional right to free speech and expression. We hope you will join our community and let the bells of liberty ring for you.
Frank Speech LLC Company Profile
Frank Speech LLC is a Delaware Domestic LimitedLiability Company filed On April 21, 2021. The company's filing status is listed as Active and its File Number is 5859874.
The Registered Agent on file for this company is Registered Agent Solutions, inc. and is located at 9 E. Loockerman Street Suite 311, Dover, DE 19901.
Company Information
Company Name: FRANKSPEECH LLC
Entity Type: DOMESTIC LIMITED LIABILITY COMPANY
File Number: 5859874
Filing State: Delaware (DE)
Filing Status: Active
Filing Date: April 21, 2021
Company Age: 11 Months
Registered Agent: Registered Agent Solutions, inc. 9 E. Loockerman Street Suite 311 Dover, DE 19901
Governing Agency: Delaware Secretary of State
Community Standards of Frank Speech LLC
The Community Standards for Frank are based on the Constitutional Republic of the United States of America, as well as the Natural Laws and God of Nature, which serves as its foundation.
The Ten Commandments, as well as the law of nature and nature's God, were used by America's Founding Fathers to establish the country as the Constitutional Republic. To comprehend the vital role God has played in guiding our Republic, one just has to visit the Jefferson Memorial in Washington, DC and read the inscriptions on its walls. "God, who gave us life, gave us liberty," Thomas Jefferson said. Can a nation's liberties be secure if the belief that these liberties are a gift from God has been removed?"
In keeping with that idea, Frank is a forum for individuals who believe that our freedoms are given by God, not by the government. Individuals who speak out against events that are eroding our Republic and infringing on our God-given rights are currently being censored by Big Tech and the mainstream media. Frank is a place where these topics can be discussed without being censored.
With freedom comes the duty to act responsibly, as with anything else in life. Frank is not a haven for anarchy or a laissez-faire attitude. Mike Lindell has declared publicly that the community standards for his broadcast, social media platform Frank, prohibit the transmission of certain information or words, including the use of the Lord's name in vain. Respectful conversation and adherence to the Bible's "Golden Rule" are severe requirements.
Frank is based on certain eternal values, like respect for other people's rights and human dignity. Frank will enforce and enjoy community standards that are consistent with the legal and constitutional standards embodied in the laws of nature and nature's God, which are the foundation of our federal and state Constitutional Republics, in keeping with Frank Speech LLC's legal and constitutional history as a nation.
Terms of Use
The following terms and conditions govern your access to and use of www.frankspeech.com and all related services.
Users who are sixteen years old or older and reside in the United States or any of its territories or possessions are eligible to use the Frank Speech Website. You represent and warrant that you are of legal age to make a binding contract with FrankSpeech and that you meet all of the above eligibility conditions by using this Website. This Website may not be accessed or used if you do not meet all of these conditions.
Modifications
In their sole discretion, Frank Speech LLC may alter and update these Terms of Use at any time. All modifications become effective as soon as they are posted and apply to all subsequent access to and use of this Website. Any changes to the dispute resolution provisions, on the other hand, will not apply to any disputes in which the parties have received real notice on or before the day the change is posted on this Website.
You acknowledge and consent to the modifications if you continue to use this Website after the amended Terms of Use are posted. You must check this page each time you use this Website to ensure that you are informed of any changes, as they are legally binding on you.
Access
Frank Speech LLC reserves the right, at our sole discretion, to withdraw or alter this Website, as well as any service or material we provide on this Website, without notice. We will not be liable if all or part of this Website is inaccessible at any time or for any period due to any reason. We reserve the right to limit access to some or all elements of this Website at any time.
You are responsible for making all arrangements necessary for you to have access to this Website, as well as ensuring that all persons who use your internet connection to access this Website are aware of and comply with these Terms of Use.
You may be requested to enter some account details or other information in order to use this Website or some of the content it provides. All information you give on this Website must be correct, current, and complete as a condition of your use of this Website.
You agree that our Privacy Policy governs all information you provide to register with this Website or otherwise, including, but not limited to, through the use of any interactive features on this Website, and you consent to all actions we take with your information in accordance with Frank Speech LLC's Privacy Policy.
If you choose a password or any other piece of information as part of our security measures, you must keep it private and not reveal it to anyone else. You also understand that your account is personal to you and that you will not allow anyone else to use your identity, password, or other security information to access this Website or portions of it.
You undertake to tell us immediately if your identification, password, or any other security breach has been accessed or used without your permission. You also agree to log out of your account at the conclusion of each session. When accessing your account from a public or shared computer, you should exercise extra caution.
If you have violated any condition of these Terms of Use, Frank Speech LLC reserves the right to disable any identification, password, or other identifiers, whether selected by you or provided by Frank Speech LLC, at any time in their sole discretion.

Subscribe to Email Updates :