Are you a music lover looking for a way to get a free Apple Music subscription from Target? If yes, then you have stumbled upon the right article.
Apple Music is one of the best online music streaming platforms. However, the cost of a monthly subscription is not affordable for anyone.
As I can't afford the expensive Apple Music subscription, I was looking for a free one. Luckily, I found out that Target is offering free Apple platform deals along with Apple Music subscriptions to its eligible customers.
So, with this article, let me share my personal experience on "How to get free Apple Music Target,"  its eligibility criteria and other relevant information.
Does Target Circle Provide Free Apple Music Subscription?
Apple Music allows users to listen to music without restrictions or ads, but it is paid and costly. Fortunately, Target Free Apple Music has rolled out the latest benefits of its Circle loyalty program, teaming up with Apple to offer some free popular services for 2 to 3 months.
Target now offers Target Circle members a free Apple Music trial to satisfy customers. Apple Music is one of the most widely used music streaming services available.
What is Target Deal With Apple?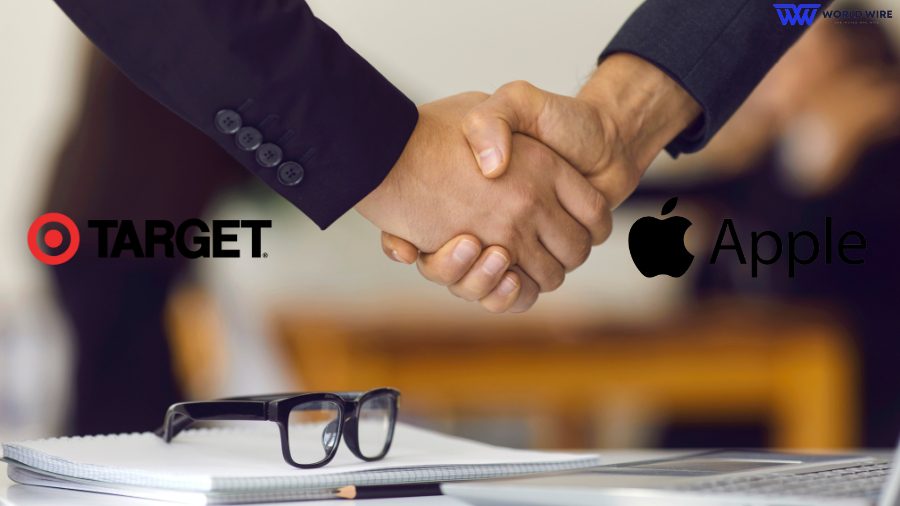 With more than 1,900 stores nationwide, Target is an American department store brand that never stops providing its patrons with a wide range of alluring services.
Through collaborations with numerous firms, Target provides various discounts and freebies on several services. They even offer Target Military discounts to show how much they appreciate those who are protecting our country.
This time, Target partnered with Apple to provide its Target Circle members with the following deals. However, it is necessary to remember that only Target Circle members are eligible for all the advantages.
| | |
| --- | --- |
| Apple Service | Free Duration |
| Apple Fitness+ | 3 months |
| Apple TV+ | 3 months |
| Apple Music | 2 months |
| Apple Arcade | 3 months |
| iCloud+ | 3 months |
How to Get Free Apple Music from Target?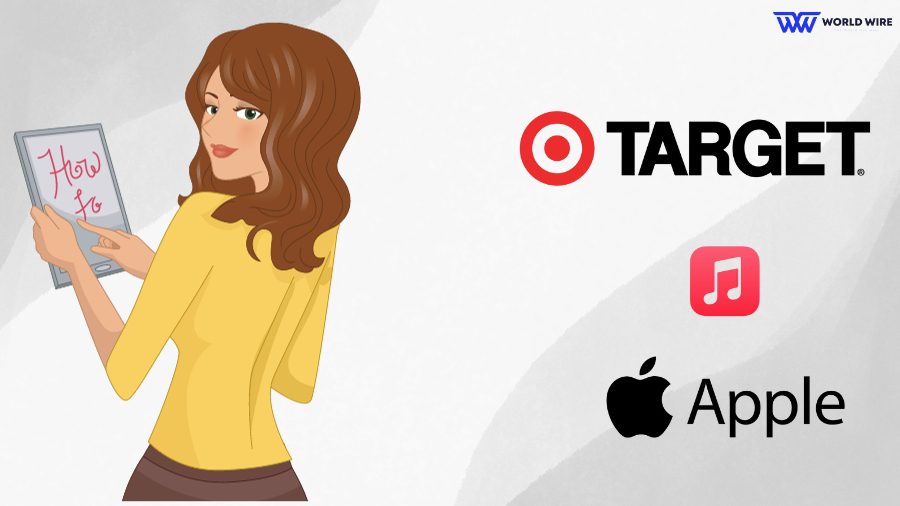 We understand how the new Target Apple deals can be really helpful for Target customers. However, remember that this Apple Music deal from Target is only for Target Circle Members.
That's why we provide instructions to obtain free Apple Music and other services from Target for its Circle members.
Through Target Website
Here are the steps to do so.
To redeem Apple Music from Target, visit "https://www.target.com/" and Sign in to your account.


Now click "Deal" and select "Target Circle Partner."
Here, you need to select "Partner."


If you are already signed in, you can directly visit "https://www.target.com/circle/offers"
You need to click on your desired deal, in this case, Target Apple Music offer.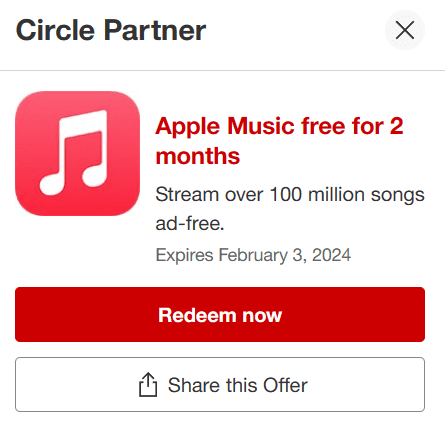 Click "Redeem," and the redemption code will be emailed to you.
Enter the redemption code in Apple Music and enjoy the subscription for 2 months.
Through Target App
The steps to claim Apple Music from Target through the App are similar to the website. All you have to do is sign in to the app, visit the partner deals section, redeem the Apple Music offer, and you are all done.
Apple Free Subscription That Target Offers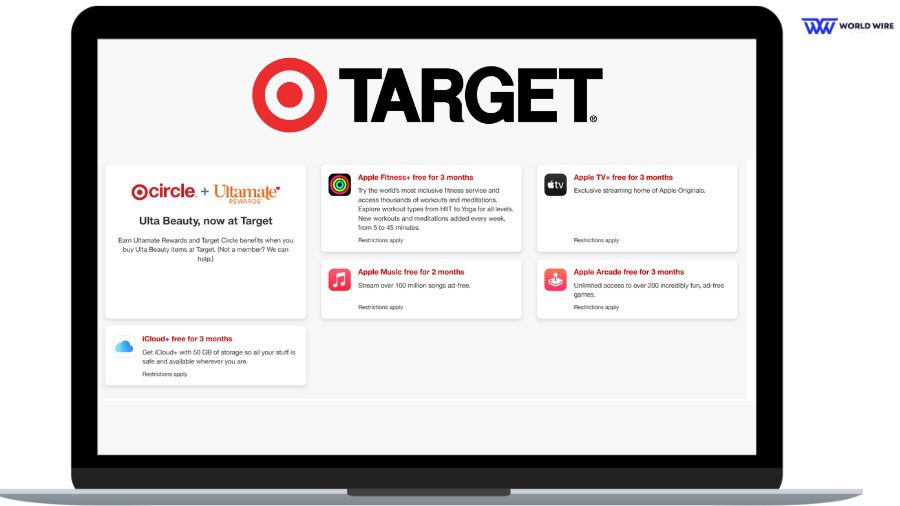 As a Target Circle member, you can select any free trial of Apple service to enjoy with your free government iPhone or other Apple devices.
You can choose from the following offers for Apple services:
Apple Music Free 2-month subscription
Apple Music offers ad-free access to over 75 million songs. Introducing your favourite artists, music genres, etc. You can easily create playlists based on your choice.
Thanks to the free Apple Music for 2-month Target deal, you can enter the music world for free.
Apple Fitness Free 3-Month Membership
Apple Fitness lets you enjoy a world-class workout with the best trainers worldwide. The app also lets you choose from 11 different workout types.
However, to use this app's premium benefits, you have to take the subscription, which is very costly, but if you are a Target Circle member, you can enjoy Apple Fitness for free for 3 months.
Apple Arcade free for 3 months
Apple Arcade provides access to almost 200 fun games you can enjoy and play alone or with your friends and family.
Apple TV+ Free 3-Month Subscription
With Apple TV's free 3-month subscription deal from Target, you can watch award-winning shows, documentaries, series, reality TV, and movies.
To see what's currently available, open the Target app or sign up as a Target Circle member by visiting the website if you haven't already.
iCloud+ free for 3 months
By partnering with Apple, Target offers its circle members a free 3-month iCloud+ subscription, including 50GB of cloud storage.
Other way to get Apple Music Free subscription
While the free Apple Music Target is an amazing deal, it is only for Target Circle members. Luckily, several free Apple music service options exist; some are better than others.
Here are all the methods available to customers to obtain free Apple Music:
Sign Up For A Free Trial
Registering for a complimentary trial is the most reliable method to obtain Apple Music for free. Sign up for a free trial to get a free month.
Although there are other methods to obtain a free trial, this is the quickest and most straightforward method. It is what you must do:
Open your web browser and search for Apple Music.
At the upper right corner of the screen, click the button for a free one-month trial.
Follow the direction on the screen and log in with your credentials.
You can stream your preferred music when you're done.
Buying A New Apple Device
The easiest way to receive Apple Music for free if you need an upgrade is to purchase a new device directly from Apple. A free trial of Apple Music is available for any Apple device.
Some of these longer-than-usual free trials extend up to six months. However, this may be costly since a new gadget must be purchased.
Follow the steps to use the 6-month Apple Music trial:
Ensure that the most recent iOS version is installed on your Apple device.
Link your just-acquired music player to your iPad or iPhone.
Get your device's Apple Music app open.
Ensure you are using your Apple ID to log in and then go to the Apple Music membership page, scroll down, and click on Get Started option.
Look for the recommendation under the Apple Music app's Listen Now area if you can't see it there.
Select the option for a 6-month free trial.
Use Shazam's Exclusive Offer
You are not required to spend anything to extend the duration of your free trial. Right now, users may obtain a free three-month subscription to Apple Music by visiting the Shazam. To receive a free trial of three months:
Open your web browser and navigate to the Shazam website.
Use the camera on your phone to scan the QR code shown on the screen.
To activate your deal, tap the Shazam QR code on the screen and adhere to the prompts.
The issue with using Shazam's Exclusive Offer is that while this could be your best choice if you're searching for a long-term free trial of Apple Music and don't want to pay the extra money, you can't be sure how long it will continue.
Sign Up For Verizon Plan
The company offers a complimentary six-month trial when customers buy a new Verizon Unlimited plan. It has some restrictions, much like the other alternatives mentioned above.
It is because to benefit from this deal, you must purchase a new phone plan or a new iPhone with Verizon deals. Apple Music may be included for six months, contingent upon your Verizon plan.
The Verizon 5G Get More (Unlimited 5G Ultra Wideband) plan comes with a free unlimited Apple Music subscription, but it's more expensive.
In addition to Apple Music, this Verizon plan has other benefits, including Apple Arcade, Disney, ESPN, and Hulu. Typically, with the Verizon 5G Get More plan, you can get various subscription services for free.
FAQs
How do I get a free Apple Music code from Target?
To get a free Apple Music code from Target, sign in to your Target Circle account and visit the partners deals section. There, you will see available Target and Apple collaboration deals.
Click on your preferred deals and select the Redeem Now option. The Apple Music code will be emailed to you.
Why won't my 6 free months of Apple Music offer show up?
The six free months of Apple Music do not show up because you may be ineligible. To see if your trial is still valid, read the T&C at "https://www.apple.com/promo/."
Many offers are only valid for a limited time. If you don't see the suggestions immediately after launching the app, go to the "Listen now" tab to see them appear and then tap the "Get 6 months free" option.
Why can't I get Apple Music free trial?
You may not get an Apple Music Free trial if you are ineligible. Please read the Terms and Conditions to determine your device or plan eligibility.
How do I redeem my free Apple Music code?
To redeem a free Apple Music code, follow these steps:
Open the Apple Music app.
Press the Menu button and then tap Accounts.
Tap Activate gift card or code.
Enter the 16-digit code and tap Redeem.
How do I keep Apple Music songs forever for free?
To save Apple Music songs to iTunes or the Music app, upload the audio files to iTunes and then sync your iTunes music library to your iOS device.
Wrapping up
Apple Music is one of the best music streaming apps, and users can now enjoy a Target free Apple Music subscription if they are a Target Circle member.
All offers are available to new and existing Target Circle members. Remember that you will be automatically charged for your registered subscription at the end of the promotional period. So don't forget to decide whether to cancel or renew your subscription after the trial period ends.
Signup For Our Newsletter