GoFundMe removed a fundraiser for truckers protesting the Covid-19 vaccine mandate just as Ottawa officials asked demonstrators to end their occupation.
Freedom Convoy Donation page removed by GoFundMe
As the company said in a statement Friday night, GoFundMe supports peaceful protests.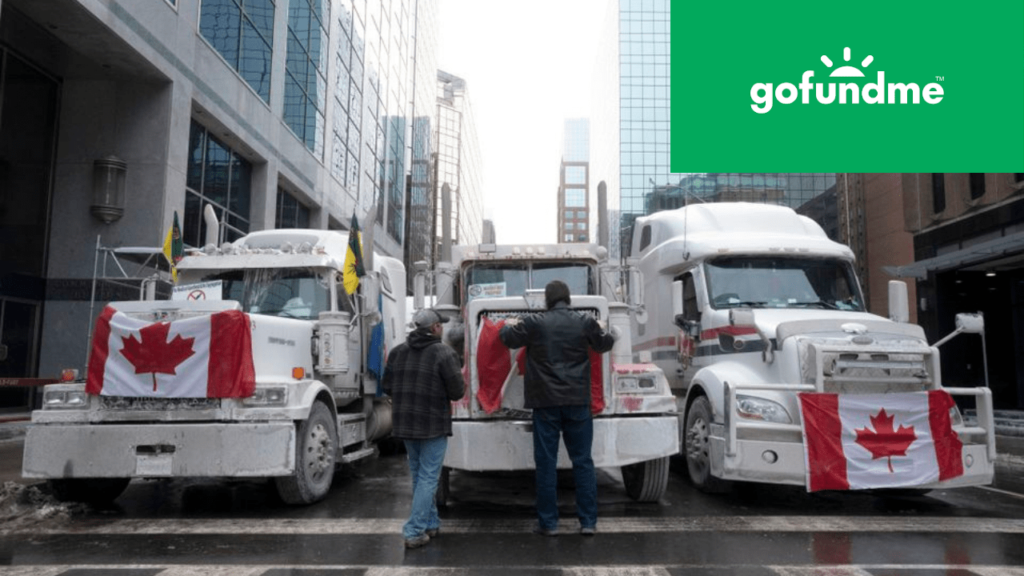 The once-peaceful demonstration was marred by violence and other unlawful activities, according to police reports."
According to the fundraising platform, the fundraiser violated its Terms of Service, specifically Term 8, which prohibits promotion of violence and harassment and has been removed.
The group had disbursed $1 million to protest organizers, who said it would reimburse fuel costs to truckers who participated in the convoy. Donors can request a refund, and the remaining funds will be given to "credible and established charities verified by GoFundMe," it said.
Before the page was removed, GoFundMe distributed the $1 million raised to protest organizers, who "confirmed that funds would be used solely for participants traveling to Ottawa for peaceful protest."
According to GoFundMe, it will refund the millions raised afterward.
As a result of how the situation has evolved, GoFundMe will no longer send money directly to Freedom Convoy organizers.
GoFundMe had previously intended to distribute remaining funds to "verified charities selected by Freedom Convoy organizers," but following feedback from donors, it has simplified the process and will automatically refund all donations directly.
In its statement, GoFundMe said donors can expect their money back within 7 to 10 business days without submitting a refund request.
Signup For Our Newsletter