Watch Devin Nunes on Mornings with Maria
What's this interview about?
As you know, Truth Social has been officially launched on the Apple App Store. This interview will be all about Truth Social and its success.
Also read|Truth Social Update – Nunes gives MAJOR update on Truth Social.
Who is David Nunes?
On October 1, 1973, Devin Gerald Nunes was born. He is an American businessman, politician, and former dairy farmer who is the CEO of Trump Media & Technology Group (TMTG). Nunes served as the U.S. congressman representing California's 21st congressional district and later California's 22nd congressional district from 2003 until 2022 before retiring from the House and joining TMTG.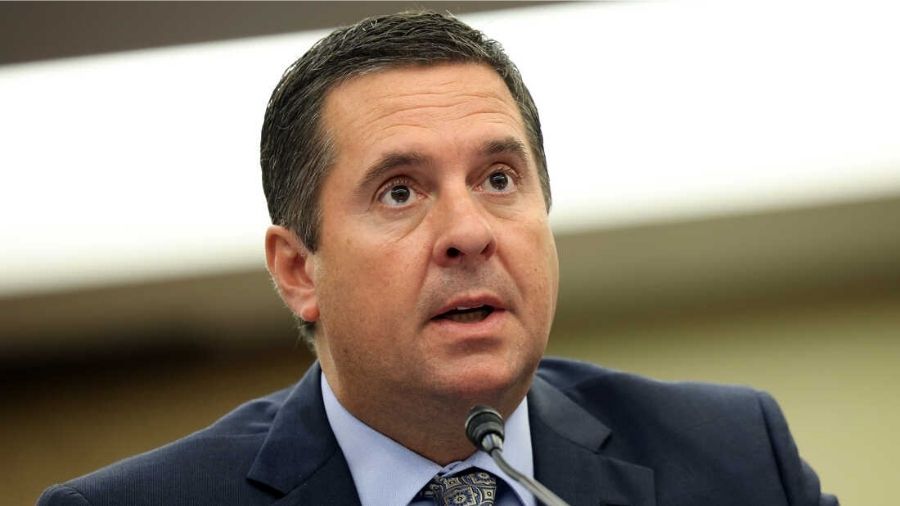 Nunes, a Republican, served as the chairman of the House Intelligence Committee from 2015 to 2019. He also served on President Donald Trump's transition team. Nunes' old district is located in the San Joaquin Valley and covered much of western Tulare County and part of eastern Fresno County. It was numbered as the 21st from 2003 to 2013 and then as the 22nd following redistricting.
The United States House Intelligence Committee, which Nunes led at the time, initiated an investigation into suspected Russian meddling in the 2016 United States elections in March 2017. Nunes officially published a four-page memorandum claiming an FBI conspiracy against Donald Trump in February 2018. Nunes then launched an inquiry into the FBI and the Justice Department for allegedly misusing their authority in order to harm Trump. Trump bestowed the Presidential Medal of Freedom to Nunes in January 2021.
David Nunes- Early Life and Education
Nunes is three-quarters Portuguese, having ancestors who immigrated to California from the Azores. Anthony III, his younger brother, is his only sibling. Nunes claimed in The Wall Street Journal in 2009 that he became an entrepreneur at the age of 14 when he purchased seven heads of young calves and rapidly learned how to profit from his investment. After earning an Associate of Arts degree from the College of the Sequoias in 1993, Nunes went on to get a bachelor's degree in agricultural business from Cal Poly San Luis Obispo in 1995 and a master's degree in agriculture from Cal Poly San Luis Obispo in 1996. Nunes returned to farming after graduating from school.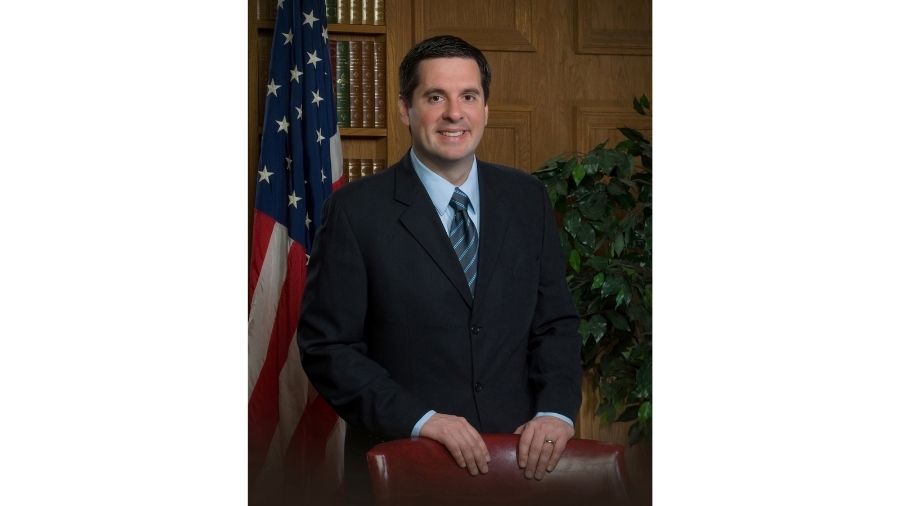 Nunes was elected to the College of the Sequoias Board of Trustees in 1996, at the age of 23, making him one of California's youngest community college trustees in state history. He was a member of the board until 2002. President George W. Bush selected Nunes for the position of California State Director for the US Department of Agriculture's Rural Development department in 2001.
Political career
Nunes ran in the "top two" primary for California's 20th congressional district seat, which was held by Democrat Cal Dooley at the time. He came in third place. Nunes sought the Republican nomination in the 21st congressional district in 2002, a newly established district as a result of reapportionment following the 2000 United States Census. In the crowded seven-way primary, his main opponents were former Fresno Mayor Jim Patterson and state Assemblyman Mike Briggs. Patterson and Briggs were both from Fresno, therefore Nunes was the only significant contender from Tulare County. This was crucial since Tulare County accounted for 58 per cent of the district's population.
In Fresno County, Patterson and Briggs divided the vote, allowing Nunes to win by a four-point margin over Patterson, his nearest challenger. Nunes received 46.5 per cent of the vote in Tulare County and 28.1 per cent in Fresno County. Nunes was also aided by a good showing in the district's rural areas. The California Farm Bureau and The Fresno Bee both sponsored him. The district was heavily Republican, and Nunes easily won the election in November 2002. He was 29 years old at the time. In 2004, 2006, and 2008, Nunes had just token Democratic opposition. In the 2010 general election, he ran unchallenged.
Nunes' district was renumbered on the 22nd following the 2010 census. It lost the majority of eastern Tulare County to the adjacent 23rd District and now has a minor Hispanic voter plurality. Despite these revisions, it was no less Republican than its predecessor on paper. Nunes was re-elected in 2012 with 62 per cent of the vote, 72 per cent in 2014, and 68 per cent in 2016. Nunes earned around $1.4 million in political action committee (PAC) contributions during the 2014 election cycle. PACs contributed nearly $1.6 million to his campaign during the 2016 election season.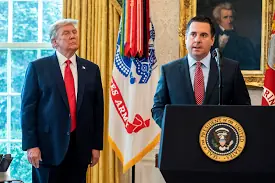 Nunes ran against Democratic nominee Andrew Janz, a Fresno County prosecutor, in 2018. Nunes beat Janz with 53% of the vote to Janz's 47% in the closest contest of Nunes' tenure. In the 2020 primary, Nunes earned 56.5 per cent of the vote. On November 3, 2020, Nunes beat Phil Arballo in the general election.
On March 15, 2020, in the midst of the COVID-19 epidemic, Nunes advised "healthy" families to "go out and go to a local restaurant, likely you can get in easy." This advice contrasted with that of the CDC, WHO, and Dr Anthony Fauci, the federal government's senior infectious disease specialist, who encouraged individuals to stay at home if possible. Later, Nunes retracted his remarks, claiming that he had urged people to utilize drive-throughs. On March 31, he called California's move to suspend schools in order to stop the spread of the coronavirus "way overkill" Nunes stated that he expected workers to return to work within one to two weeks.
On Fox News on March 17, 2020, Nunes informed Laura Ingraham that the media was misrepresenting the threat of COVID-19. He projected that by Easter, the problem will be gone. "There's a good chance we can get through this in the next couple of weeks and for sure by Easter because we will have a handle on who's getting sick and how to treat them," he added.
About the interview
In the interview, Nunes praises the fact that Truth Social has better engagement than Twitter, and that it is "uncancellable" by big tech. He also continues to say that this is the future of taking on woke companies.

Subscribe to Email Updates :