In this article, we are going to cover everything about Gavin Newsom Gun Law and other information about the new Californians Gun Laws 2022.
So, without any further ado, let's get started –
Gavin Newsom Gun Law 2022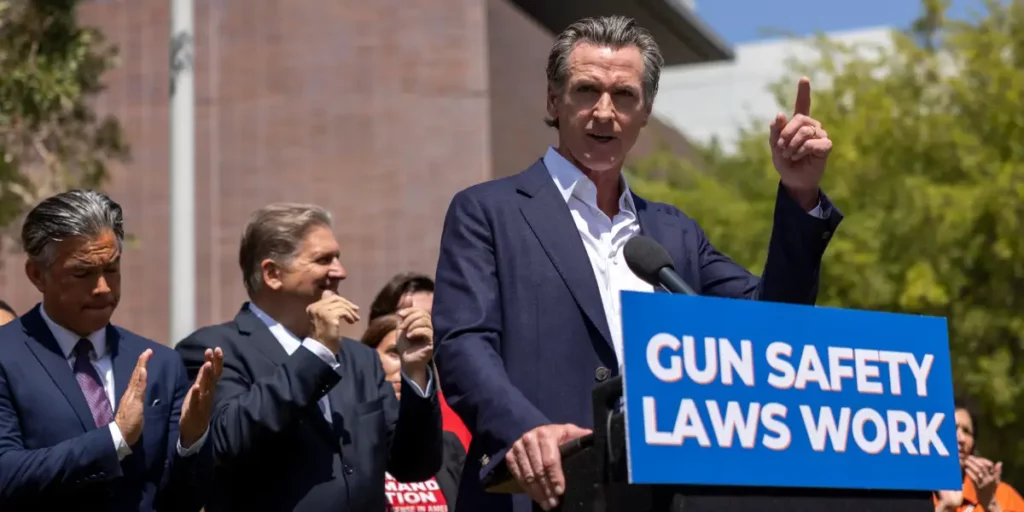 Gavin Newsom, the Governor, signed AB 1594, which allows the local government and Californians to sue irresponsible gunmakers for the harm caused by their products. Besides that, he signed AB 2571, which bans the marketing of firearms to minors, and AB 1621, which further restrict ghost guns.
Gavin Newsom declared that he had signed additional legislation to protect Californians, including measures to improve school campus safety, restrict gun possession by people convicted of child abuse or elder abuse, and better regulate the sale of firearms. 
AB 1594 says that the state, Californians, and local governments to sue irresponsible gunmakers for the harm caused by their products.

AB 2571 prohibits the marketing of firearms to Minors, and AB 1621 to further restricts ghost guns.

Gavin Newsom also promoted SB 1327, private right of action legislation to limit the spread of assault weapons and ghost guns.
He said that the new measures would keep children safe at school premises, keep guns out of the hands of harmful people and responsibly regulate in stopping the sale of firearms in our communities. Gavin is very proud to say that California will continue to lead on lifesaving policies.
Also Read – California's Law to put a ban on Gas-Only vehicles
What exactly does the new law do?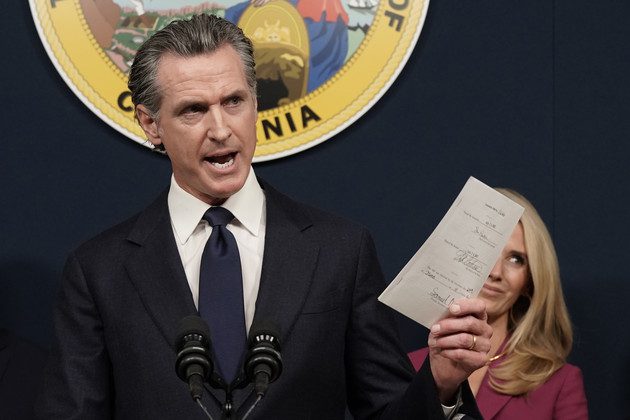 Senate Bill 1327 allows Californians to sue anyone who distributes illegal weapons and small parts used to build weapons without any serial number.
Even Californians can file a case against the illegal dealers who have engaged in selling illegal weapons to anyone.
An interesting fact about this new law is that whoever sues illegal weapons dealers or people who use illegal weapons will be awarded $10,000 per weapon and legal fees.
Where did the idea come from?
Governor Gavin Newsom of California was frustrated by hearing the Supreme Court's decision allowing Texas residents to sue abortion providers. He approached social media to call for legislation allowing private citizens to enforce his own State's gun laws.
It was a great surprise to many Californians if Newsom was trying to get a rise out of one of his favorite foils, Greg Abbott of Texas. Few doubted whether Newsom was serious because it would have meant adopting a reward system that he considered legally dubious.
After seven months, Gavin Newsom not only signed the bill but also leaned harder than ever into his rhetoric against Republicans.
Newsom ran more advertisements in Florida and Texas attacking the state Republican governors, Ron DeSantis and Abbott.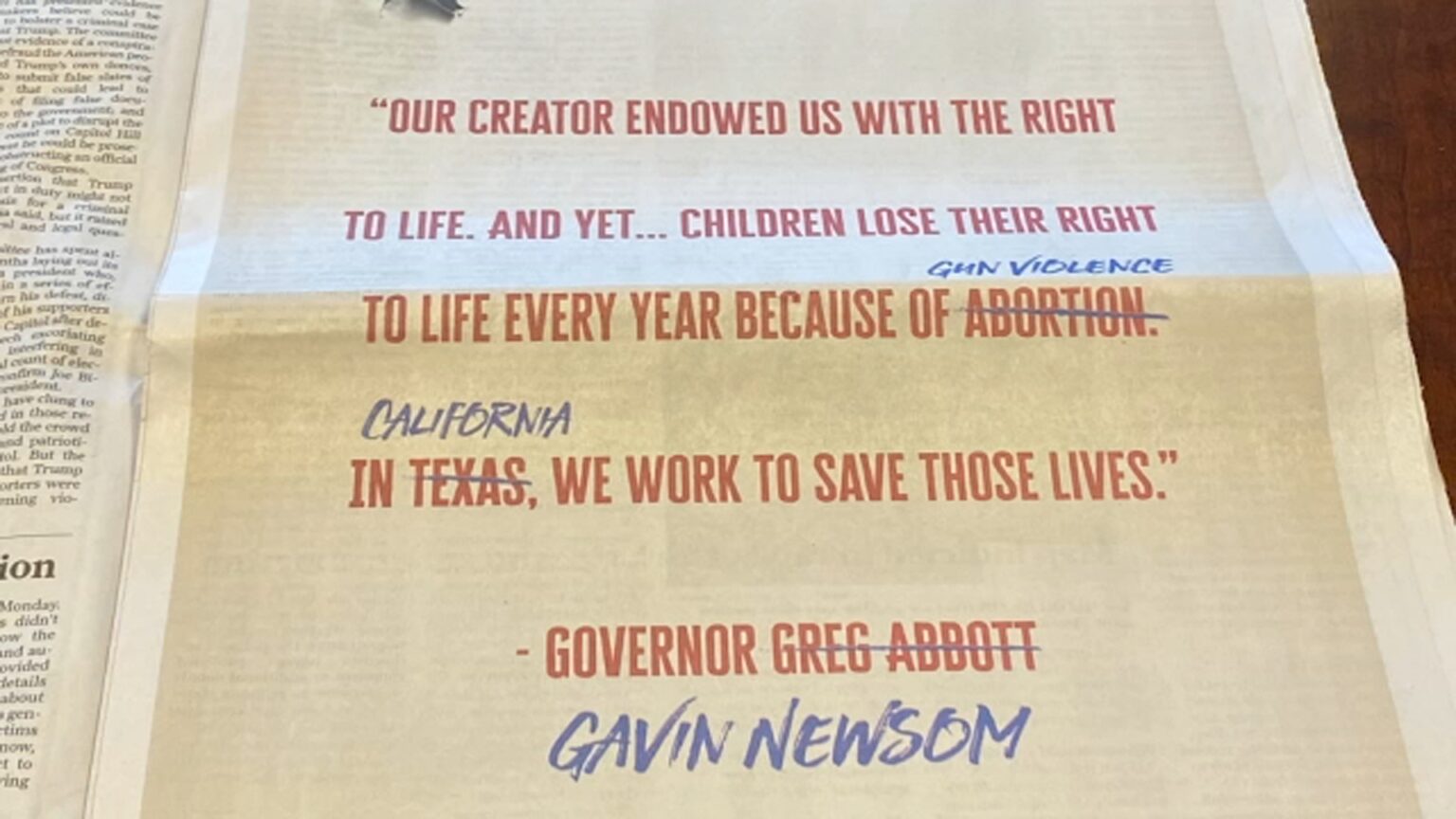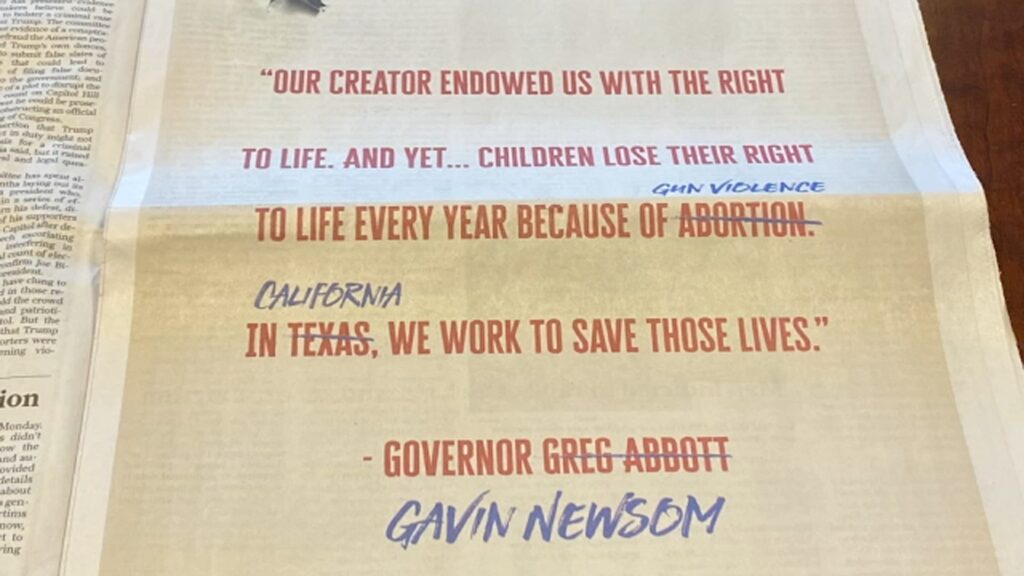 Gavin condemned other states for banning abortion and ripped the Supreme court for the recent decisions overturning Roe v. Wade and giving Americans a broad right to arm themselves in public.
Newsom repeatedly mentioned that he has no intention of running for the White House in 2024. His actions at times seem to belie his statement. Democrats were too meekly responding to Republican moves.
Also Read – Gavin Newsom Businesses
Who Opposes the Gun Law?
The gun rights groups and the American Civil Liberties Union have opposed SB 1327.
What are California's gun laws?
California residents are restricted from importing, bringing, or transporting any firearm precursor part that the resident purchases from outside the State unless an exception in Penal Code section 27585 applies.
Can you carry a Gun in the forest in California?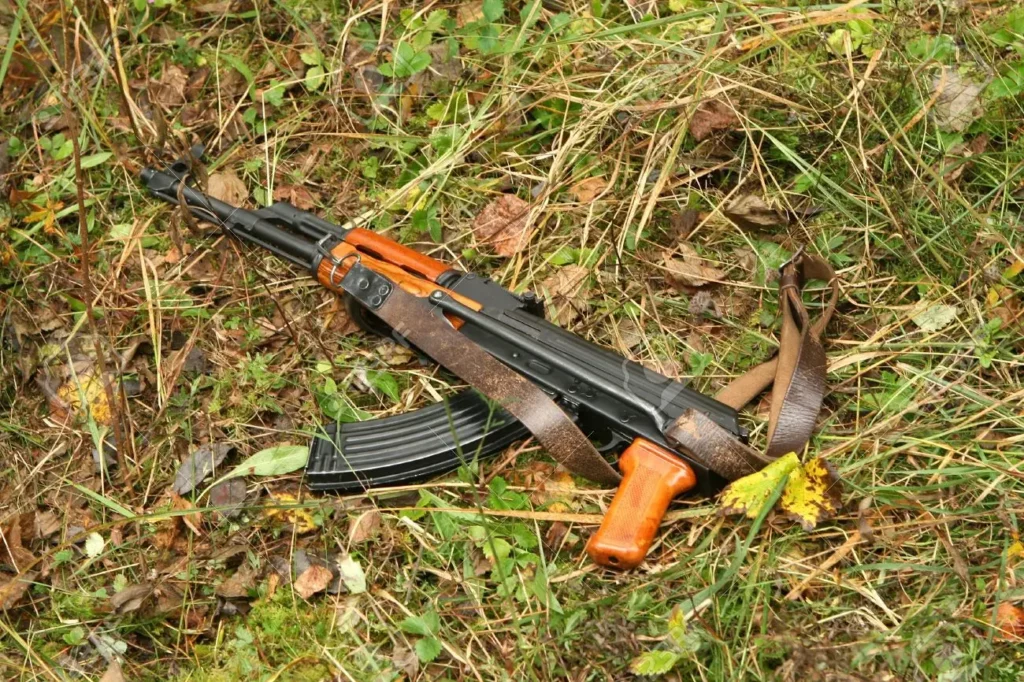 Yes, only licensed concealed can carry a legal gun, generally in a National Forest. You cannot bring guns into the woods if you don't have a gun license. The loaded and unloaded open carry is illegal in prohibited areas.
Conclusion
Newsom stated, "Our message to the criminals spreading illegal weapons in California is simple." He mentioned that the criminals do not have a safe harbor here in the Golden State. "While the Supreme Court rolls back reasonable gun safety measures, California continues adding new ways to protect the lives of our kids. California will use every tool at its disposal to save lives, especially in the face of an increasingly extreme Supreme Court," he added.
Therefore, Governor Newsom is trying all the possibilities to safeguard the people in California by bringing new laws to ensure safety in the State.

Subscribe to Email Updates :