Former President Donald Trump's team quietly launched a new social media platform on Thursday, billing it as an alternative to Big tech sites.
The site, called GETTR, advertised its mission statement as "fighting to cancel culture, promoting common sense, defending free speech, challenging social media monopolies, and creating a true marketplace for ideas." the app is currently in beta form.
Gettr App – Are you looking for a Gettr app?
Trump's former spokesperson, Jason Miller, is leading the platform, he confirmed via text. Former Trump campaign spokesperson Tim Murtaugh is involved as a consultant on the app.
What is Gettr App?
Currently, Gettr has more than 1,000 downloads in the Apple App Store and Google play store each, according to Politico – which is not a lot compared to major social media networks (Twitter had 17 million combined downloads on the Apple and Google just this past month, according to data firm Sensor Tower). That being said, the app is only in beta testing and has not been publicized widely until today.
This App appears to be a knockoff of Twitter.
Gettr is a pretty blatant knockoff of Twitter. Even its name sounds a lot like "Twitter." Gettr prompts users to post by asking, "What's new?"; Twitter asks, what's happening?". Both Twitter and Gettr place their feeds on the left and their trending panels on the right, and Gettr offers users"verified" icons with red and white V's that look a lot like twitter's blue and white "verified" checkmark.
Gettr even lets some users import their old tweets so their Gettr profile can mirror their Twitter feeds. Twitter declined to comment about whether Gettr allowing users to import their old tweets into a new social media feed violated its terms of service.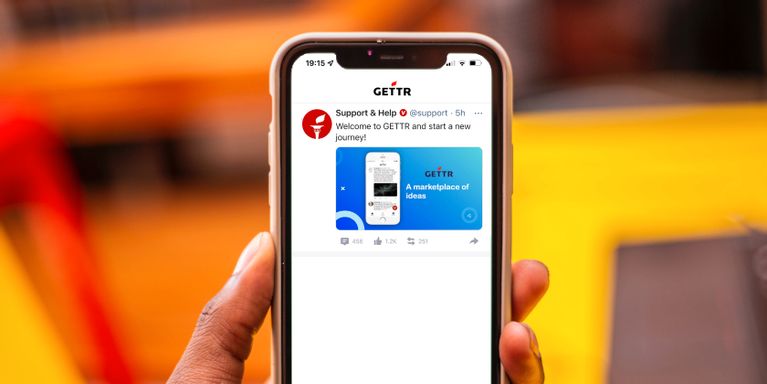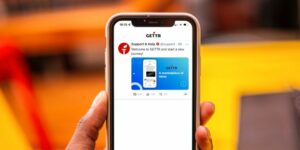 Racist content is already trending.
Already, overtly racist hashtags are trending on Gettr- highlighting a common issue with free speech social media apps, which have limited policies against hate speech.
Also, Read – Download Gettr apk for Android
Also, Read – Download Gettr for Iphones
Two hashtags with the n-word appear in Gettr's trending topics, and they link to a slew of antisemitic slurs and racist comments targeting Black people.
Gettr currently reserves the right – but does "not commit" – to take down content that is offensive, obscene, lascivious, filthy, pornographic, violent, harassing, threatening, abusive, illegal, otherwise objectionable or inappropriate," According to the terms of service posted on its website.
Gettr describes itself as a "non-bias" social media platform and bills itself as an alternative to mainstream social networks, writing in a mission statement that includes "fighting to cancel culture, promoting common sense, defending free speech, challenging social media monopolies.
Conclusion
Gettr is very much identical to Twitter. In conclusion, I would say that Gettr is a handy app, This platform is really amazing, and one should try it; it is very user-friendly.

Subscribe to Email Updates :