Cincinnati, Ohio has a baseball stadium called Great American Ballpark. It debuted on March 31, 2003, taking the place of Cinergy Field (formerly known as Riverfront Stadium), the Cincinnati Reds' home field from 1970 to 2002. It is now the stadium where they play their home games in Major League Baseball (MLB). For US$75 million over 30 years, Great American Insurance acquired the naming rights to the new stadium.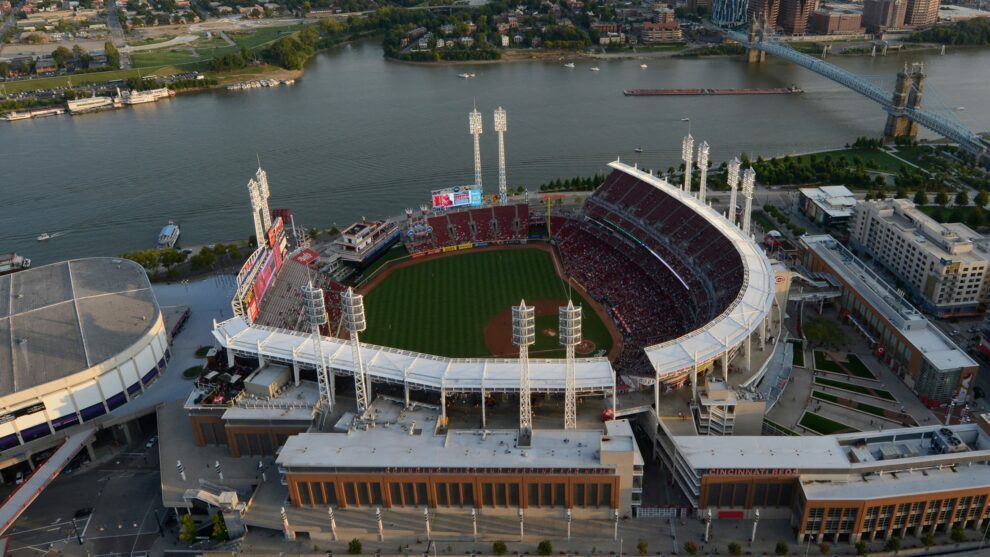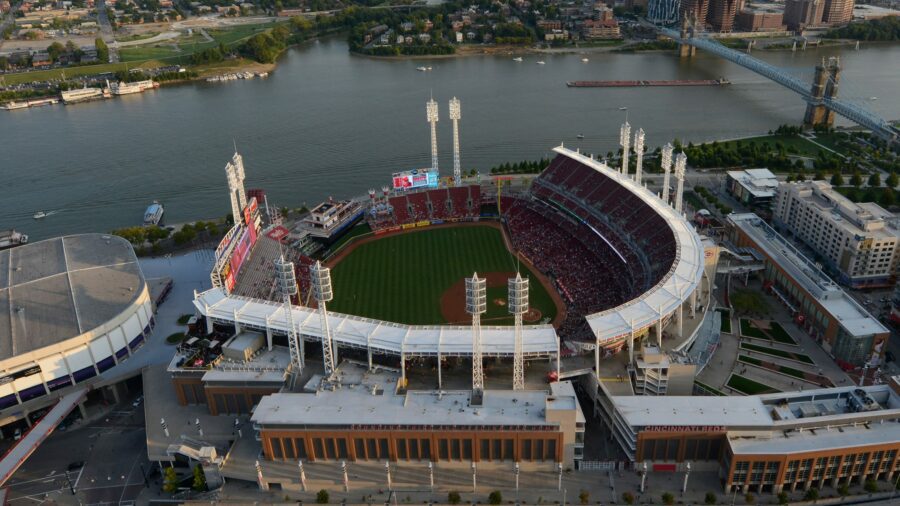 The Cincinnati Reds play their home games at Great American Ball Park. You can locate the ideal parking space for your trip to the stadium with the aid of our comprehensive guide to parking at Great American Ball Park! Just a few minutes from the Kentucky border, the stadium is situated on the north side of the Ohio River. Northern Kentucky and downtown Cincinnati both have plenty of Reds parking.
Great American Ballpark Parking Guide: Rates, Maps, Tips
Great American Ballpark Map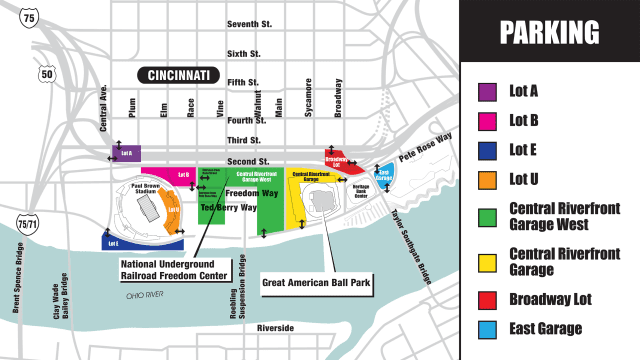 Great American Ballpark Parking Options
 There are numerous entrances you may use if you have a pre-paid parking pass for the Central Riverfront Garage, Central Riverfront Garage West, or the East Garage. We suggest utilizing one of the addresses mentioned below in your GPS device for the most direct path to one of these entrance points to make your travel to the stadium as simple as possible.
 The suggested entry to the Central Riverfront Garage is at 202 East Mehring Way. Other options are 149 Broadway Street, 182 Race Street, and 124 East Mehring Way. The East Garage has sites at 475 East Pete Rose Way and 502 East Mehring Way, both of which we endorse. Last but not least, The Central Riverfront Garage West includes sites at 182 Race Street and 102 West Pete Rose Way, all of which we endorse.
Price ranges for the Central Riverfront Garage are $5 to $20. It would take you 4 minutes to walk the 0.2 miles to the gate from there.

Prices for the East Garage range from $5 to $20. It would take you 8 minutes to walk the 0.3 miles to the gate from there.

Price ranges for the Central Riverfront Garage West are $10 to $30. It would take you 4 minutes to walk the 0.2 miles to the gate from there.
 In order to attend a baseball game, you may park in Kentucky and walk to another state thanks to the Great American Ballpark's unusual parking arrangement. For affordable lodging, breathtaking scenery, and perhaps even free street parking, travel south of the Ohio River. You may quickly cross one of two bridges to get to the stadium by doing so. Here are a handful of Kentucky's top locations in Newport and Covington.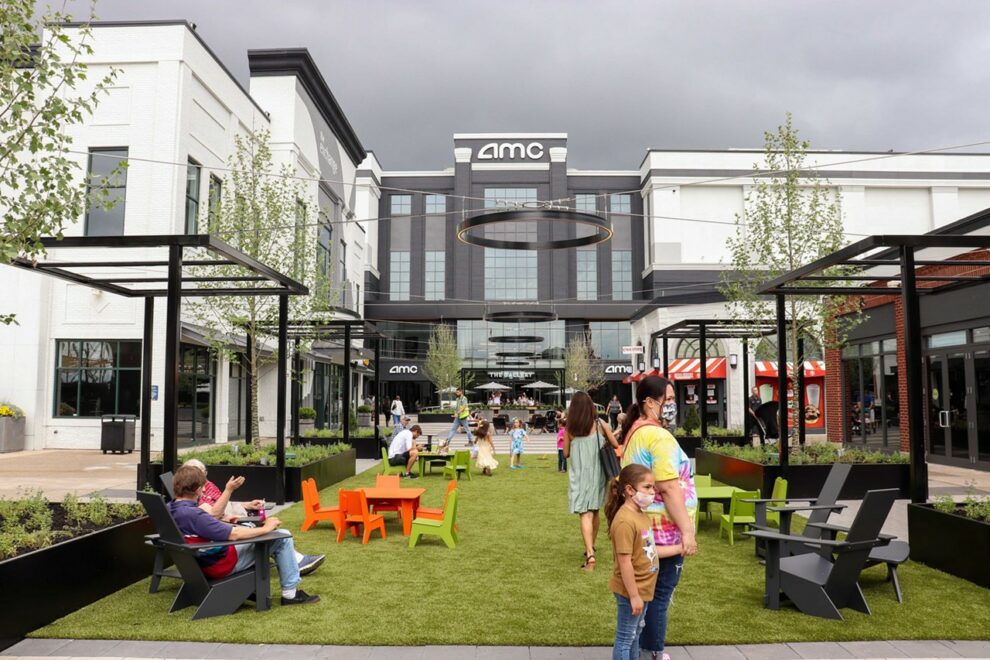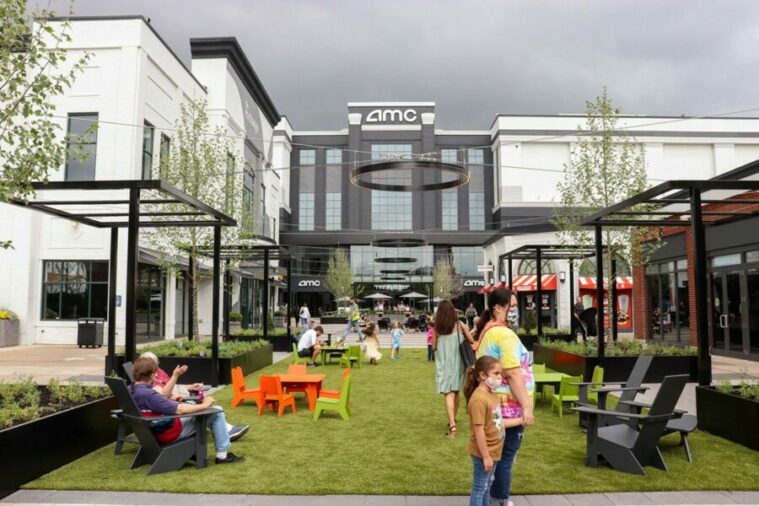 A mall with retail and entertainment options called Newport On The Levee has $5 parking. Just a short stroll from the ballpark and adjacent to the Ohio River.
Although it is a little further from the Taylor Southgate Bridge, the surface lot at Columbia and Third Street also charges $5 for parking.
The Southbank shuttle runs every 15 minutes, is only $1 per ride, and has multiple stops in both Newport and Covington.
For vehicles heading to GABP who are trying to save a few bucks, 5th St in Newport offers inexpensive or free street parking. To prevent getting fined or having your car towed, pay attention to street signage. A brief round of the Covington area ought to provide a site as well.
Covington's open surface lot at 131 Madison Avenue costs about $10 to park during events. If you have plans in Covington before or after the game, this is not a terrible choice.
Tailgating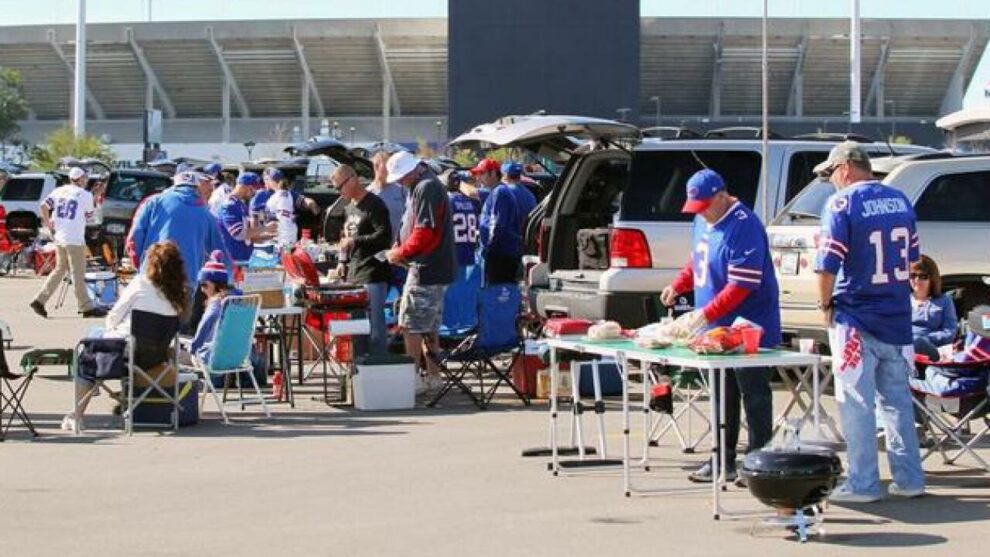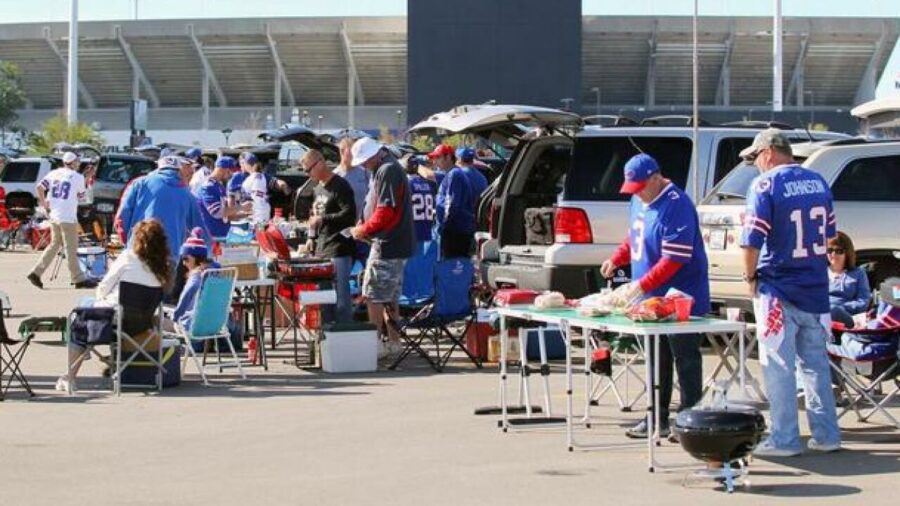 Before Cincinnati Reds games, tailgating is not allowed, but you are welcome to check out the outdoor pubs along The Banks. There's tonnes of fun and excitement leading up to the game!
Public Transportation
 Throughout Hamilton County and the heart of Cincinnati, Queen City Metro offers transit. To find out routes and timetables, call (513) 621-4455.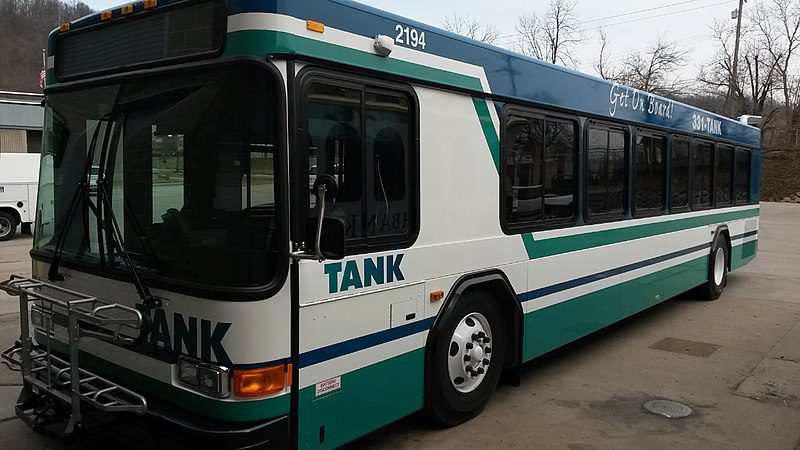 TANK Bus service to and from Northern Kentucky is provided by the Transit Authority of Northern Kentucky (TANK). To find out costs and timetables, visit their website.
Handicap parking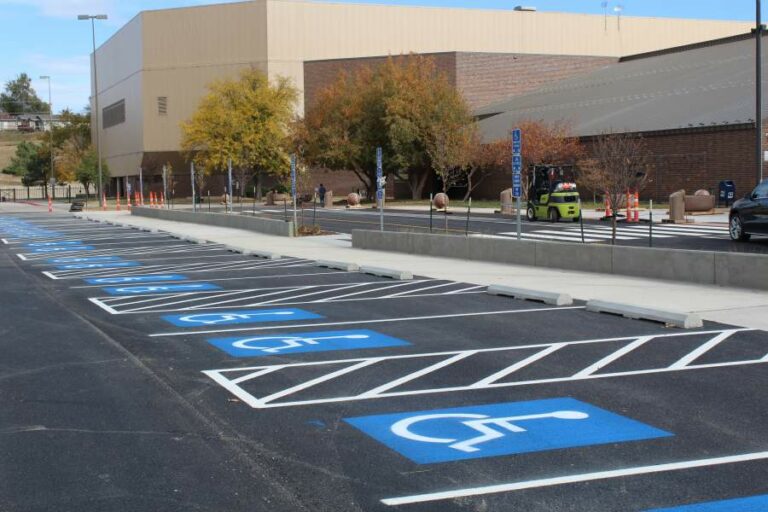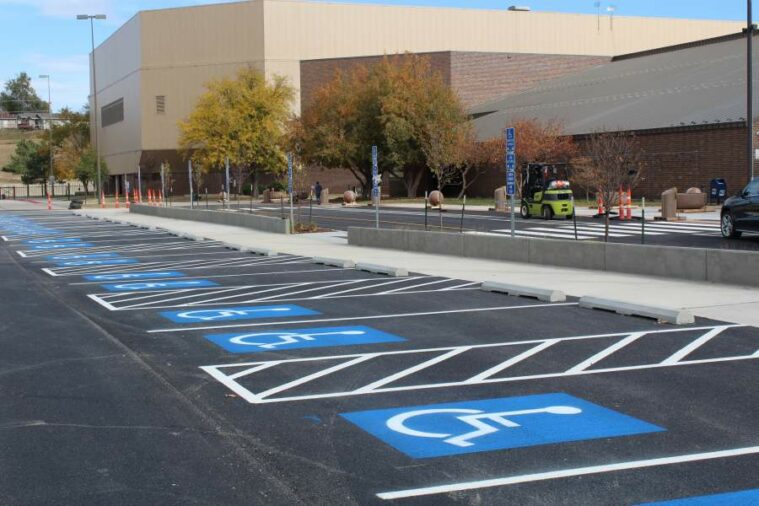 A handicap drop-off area is present at Great American Ball Park, just next to the field. Access to the drop-off area is reserved for vehicles that are equipped with a valid handicap license plate or tag.
Also Read: Angel Stadium Parking Guide
 

About Great American Ballpark
 In order to pay for the construction of new stadiums for both the Cincinnati Bengals and the Cincinnati Reds of the National Football League, Hamilton County voters approved a 1.25% sales tax hike in 1996. (NFL). The Reds were required under the lease to pay Hamilton County $2.5 million in rent per year for years 1 through 9 and $1 per year for years 10 through 35. Previously sharing Riverfront Stadium, the Reds and Bengals argued that the multi-purpose stadium lacked the facilities needed for small-market professional sports teams to compete and both advocated for their own stadiums by the middle of the 1990s. Paul Brown Stadium, which is close by, began construction in 1998 and opened on August 19, 2000.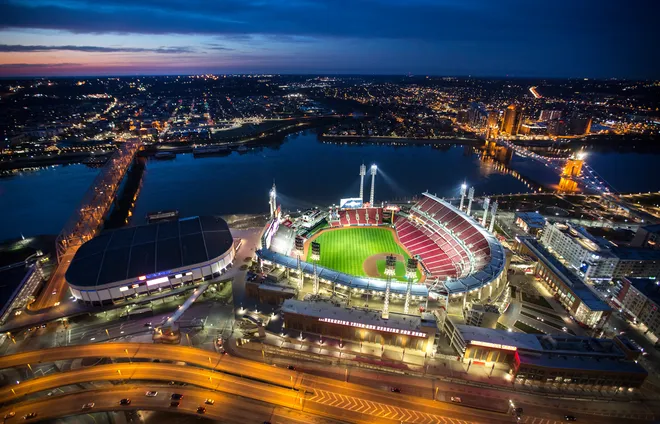 The Great American Ball Park was constructed for about US$290 million by the architecture companies GBBN and HOK Sport (now Populous). It is situated on the property between Heritage Bank Center and the area where Riverfront Stadium once stood and is now a mixed-use development (previously, U.S. Bank Arena, previously Riverfront Coliseum). Cinergy Field had to be partially demolished since there wasn't enough room for development. On December 29, 2002, it was completely destroyed. Since 2009, MSA Design has served as the Cincinnati Reds' Official Architect.
Also Read:

Subscribe to Email Updates :