Great Pretender Release Date, Episode 15,  Plot, Spoilers, Characters, Recap: Where to Watch?: Great Pretender has already released 15 episodes on Netflix Japan and the reviews it is getting are really good. Great Pretender is an original Japanese Anime series produced by WIT Studio.
Fans are really complementing the anime for its story and animation. Some fans even went on to say that this anime is giving of 'Cowboy Bebop', whether this is an exaggeration or not you can find out really soon as it is getting a television release very soon. But one thing for sure the praise this anime is getting has already gotten enough critic and fan support from Japan that is enough to make everyone excited for this anime.
Great Pretender Release Date
The series was released on Netflix on 2 June, 2010. The series was split into four case
Case 1 (episodes 1-5): June 2
Case 2 (episodes 6-10): June 9
Case 3 (episodes 11-14): June 16
Case 4: (episode count unknown): "Coming Soon"
The series is getting its Television debut from July 8, 2020. Which means the show will start from tomorrow. It will premiere in Fuji TV's +Ultra anime programming block and BS Fuji.
Also Read Sword Art Online: Alicization- War Of The Underworld Part 2
Great Pretender: Cast And Crew
Cast and Characters:- 
 Makoto Edamura Voiced by Chiaki Kobayashi
Laurent Thierry Voiced by Junichi Suwabe
Abigail Jones Voiced by Natsumi Fujiwara
Cynthia Moore Voiced by Mie Sonozaki
Kudo Voiced by Yōhei Tadano
Kim Si Won Voiced by Kujira
Production Staff:- 
The anime series director is Hiro Kaburagi and is written by Ryota Kurosawa. The character design is being handled by  Yoshiyuki Sadamoto and the music of the series is composed of Yutaka Yamada.
The Opening song of the anime "G.P." is also composed by Yutaka Yamada and the theme song of the series is performed by none other than Freddie Mercury himself. The theme song of the anime is the cover of the classic hit song  'The Great Pretender' which was sung by 'The Platters'.
Great Pretender Plot
Anyone who has watched the first 15 episodes of the anime will already know the story and the fuss related to it.
But anyone who hasn't watched the show the plot of the show revolves around Makoto Edamura, who is considered as the greatest Con Man ever. He works alongside his partner Kudo. When they try to trick a Frenchman in Asakusa the tables turn on them and they got conned instead. It turned out that the Frenchman was a much higher level, con-man then them named Laurent Thierry, who is in direct control of mafia. After getting conned by the Frenchman Edamura has to work for him, But what has fate decided for him? We will found out in the upcoming episodes.
Great Pretender Episode Count and Where to Watch
It was revealed that the series will have 23 episodes and will be divided into four parts. The new episodes will release a new episode every Wednesday. If the television broadcast takes the same route as Netflix, we might see it taking a very short break after every completed part.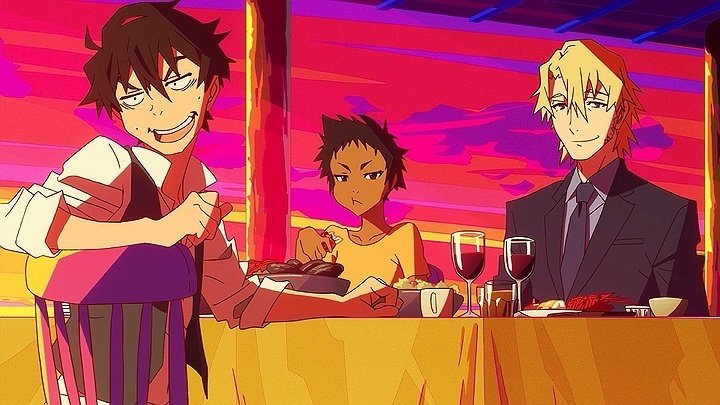 Great Pretender will be broadcasted on  Fuji TV+Ultra programming block.
According to Crunchyroll Hiro Kaburagi(Hunter x Hunter), Yoshiyuki Sadamoto(Evangelion), Ryota Kosawa(Parasyte), WIT STUDIO(Attack On Titan) is the best production team of the century and we don't have many reasons to deny that. All of the parties involved have worked on some best anime ever, and they all coming together is one of the wildest dreams of every anime fan. Their production team is enough to make anyone watch the show.
Great Pretender Trailer And Visuals
The trailer was released on June 2, 2020, on a special event that celebrated the release of the anime on Netflix. The trailer has Freddie Mercury singing in it, so it is a trailer worthy of getting rewatched again and again.
Signup For Our Newsletter