This article covers detailed information about Greg Steube, including his biography and early life, personal life, net worth, and more.
So, without any further ado, let's get started –
Who is Greg Steube? Biography and Early Life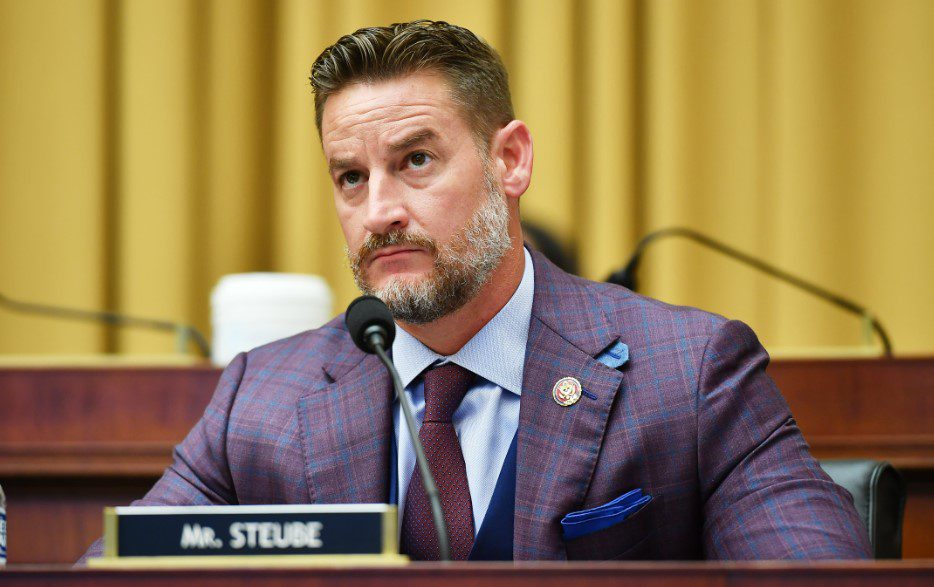 Greg is an American politician from Florida, currently serving as the US Representative for Florida's 17th congressional district since 2019. He was born on May 19, 1978, in Bradenton, Florida, United States.
Gregory got his primary education at Southeast High School and later graduated from Southeast High School in 1996.
After that, he attended the University Of Florida. He got his degree in Animal Science and graduated from the University in 2000. His quest for education did not stop there, and he got his Juris Doctor from the Fredric G. Levin College of Law in 2003.
At the University Of Florida, he was a brother of the Alpha Gamma Rho fraternity. After graduation, he joined the United States Army.
He attended JAG School at the University of Virginia. From there, he entered the U.S. Army JAG Corps and served there for four years, from 2004 to 2008.
Greg Steube started his political career after retiring from the United States Army. In 2010, when State Representative Rom Raegan had reached his term limits and could not stand for re-election, Greg succeeded him in the 67th district.
In the Republican primary, Gregory got 53% votes and defeated Jeremiah J. Guccione and Robert McCann. He advanced to the general election, where his opponent was Democratic nominee Z. J. Hafeez and independent candidate John M. Studebaker.
Steube won the election with a whopping 68% of the votes. After reconfiguring state legislative districts in 2012, Steube's district was renumbered 73rd. Once again, Steube was the nominee from his party unopposed and went on to the general election to face Bob McCann, who had previously run against Steube in 2010.
Steube was endorsed by the Bradenton Herald and won the general election with 74% of the votes. He was reelected in 2014 for his third term in the legislature without any opposition. It was a clear victory, unopposed.
In 2016, when Nancy Detert had to vacate the Florida Senate seat because of her limited term, Steube ran to replace her. Steube ran for the vacated Florida Senate seat and defeated four other candidates in the Republican Primary. He got 31% of the votes and won the general election with a clear advantage. He won the general election against Democrat Frank Alcock with 59% of the votes.
Gregory opposes the Equality Act. This bill will focus on the federal Civil Rights Act of 1964 to ban discrimination based on sexual orientation and gender identity. It was a huge debacle in the general assembly as well.
He took a firm stand against the bill and urged Congress members to vote against the bill, although he did not vote on it. His views on the Equality Act received both praise and hate.
Greg Steube Age, Height, Weight
Gregory was born on May 19, 1978, making him currently 44 years old.
The exact data about his height and weight is still unavailable. But given his physical build, we can safely say that Greg is around 6 feet tall. His weight must be around 80-90kg.
Greg Steube Wife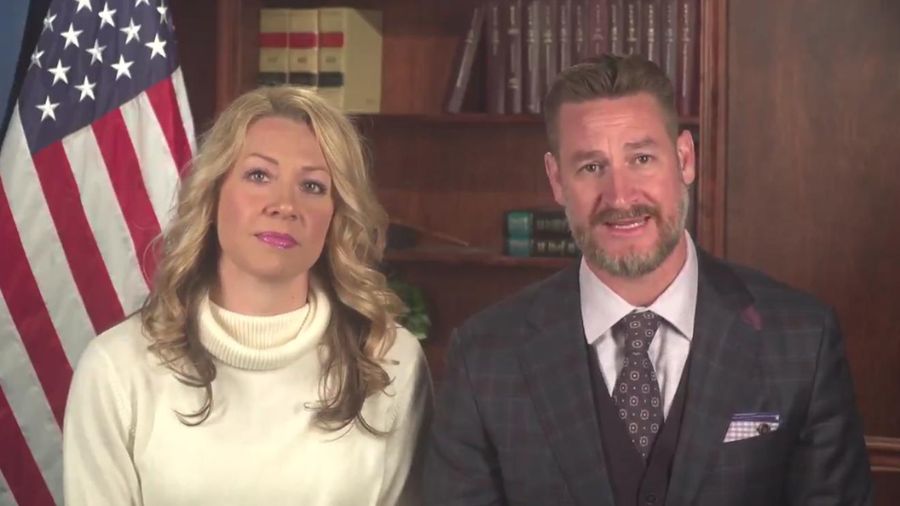 Gregory is happily married to Jennifer Steube, a wealth advisor and portfolio manager. Currently, she is a senior portfolio manager at Synovus Wealth Management.
The couple has known each other for a very long time and is in a healthy relationship. Jennifer and Greg are quite protective of their past relationships and dating history.
The long-time couple has a son together named Ethad Gregory.
Greg Steube Net Worth
Greg Steube is among the richest politicians, with a net worth of $5 Million. He has made most of his wealth from his primary political career only.
Greg Steube Family
Greg's father is Brad Steube. Brad served as the Sheriff of Manatee County and was one of the main influences in the life of Greg to serve his country. The details about his mother are not available anywhere.
Greg Steube married Jennifer Steube, and they have a son named Ethad Gregory.
Greg and his family like to keep their personal lives private. That is why there is no information regarding them on the Internet. They like to keep away from the limelight as much as possible.
The last time Greg's father was in the news was when Greg fell approximately 25 feet (7.6 m) off a ladder while cutting tree limbs at his home in Sarasota, Florida. He had to be rushed to the hospital and was in a life-threatening situation.
Greg's father thanked the medical staff of Sarasota Memorial Hospital and the Amazon delivery driver who called 911 after seeing Steube lying unconscious.
Greg Steube Email and Office
Gregory has four offices in the United States. He has offices in Washington DC, Sarasota District, Venice District, and Punta Gorda District.
You need to book an appointment before visiting any of his offices.
You can use the below shared detailed to book an appointment –
The Honorable W. Gregory Steube
2457 Rayburn House Office Building
Washington, DC, 20515-0917
Phone: (202) 225-5792

Subscribe to Email Updates :