In this article, we are going to cover all the things related to guest speakers at Texas Youth Summit, how to register yourself to get tickets for the Texas Youth Summit, live streaming, and much more.
So, without any further ado, let's get started –
List of Guest Speakers at Texas Youth Summit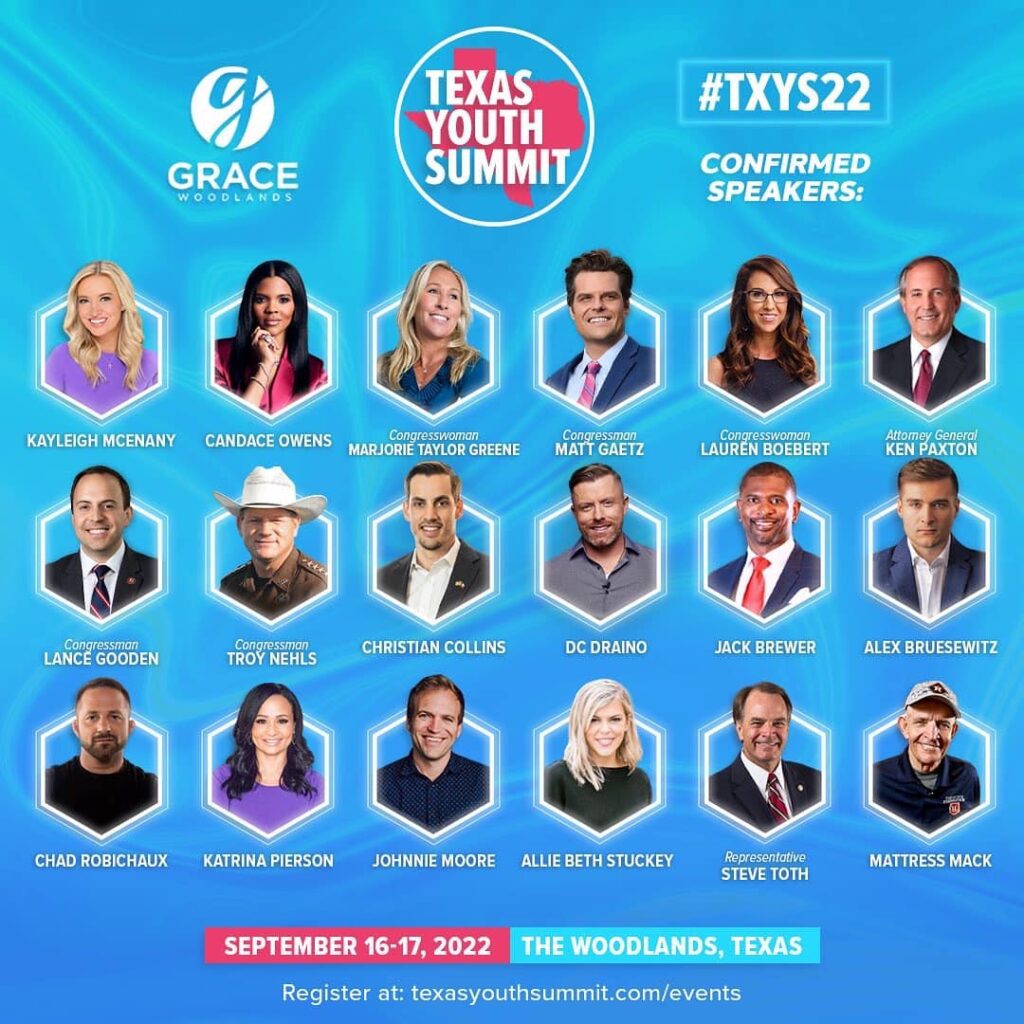 The Texas Youth Summit 2022 will be organized at Grace Woodlands. Various topmost conservative speakers of the state are slated to speak at the Summit, including Senator Ted Cruz, Candace Owens, Congresswoman Marjorie Taylor Greene, Kayleigh McEnany, Congressman Matt Gaetz, Allie Beth Stuckey, Congresswoman Lauren Boebert, Texas Attorney General Ken Paxton, DC Draino Alex Bruesewitz, Christian Collins, Jack Brewer, Congressman Troy Nehls, Katrina Pierson, Chad Robichaux, Johnnie Moore, Ashley T'Neal Walea, Texas State Rep. Steve Toth, and more to be revealed soon!
Register Tickets for Texas Youth Summit 2022
Ticket for Student Admission, Between 12-15 age to 2-day Summit: Free

Ticket for Student Admission, Between Age 16-26 to 2-day Summit: Free

Ticket for VIP Reception w/ Kayleigh McEnany + 2 Day Summit: $250+ $16.85 fee

Ticket for Adult General Admission to 2-Day Summit: $50.00+$4.67 fee

10 Tickets to VIP Reception with Kayleigh McEnany: $2500.00+$153.82 fee

Ticket for Freedom Champion Corporate Sponsorship: $5000.00+$306.00 fee

Ticket for All American Corporate Sponsorship: $10000.00 + 610.38 fee
To buy the tickets, you have to follow these simple steps –
Click on this link 

https://www.eventbrite.com/e/2022-tx-youth-summit-tickets-385143142507

Select your ticket accordingly.

On the right side of the ticket, there is an option where you can add the number of tickets you require.

In the final step, you need to make the payment for the purchase.

After finishing the payment, you will receive a confirmation text on your registered email id. 
How to Watch Texas Youth Summit 2022 Live?
You can watch the Texas Youth Summit 2020 live right from your home through World-Wire. We will be streaming live on the event day.
For the updates related to the Livestream of Texas Youth Summit 2022, you can join our telegram and subscribe to the World-Wire email newsletter.
Don't Miss out the Texas Youth Summit 2022 Live. Drop your email we will let you know Once Summit goes Live.
Why go to Texas Youth Summit?
The primary agenda of the Texas Youth Summit is to develop and cultivate a community of service-minded figureheads who have the capacity to lead, operate and associate with a network of the young generation who are zealous about making a vast impact on their communities.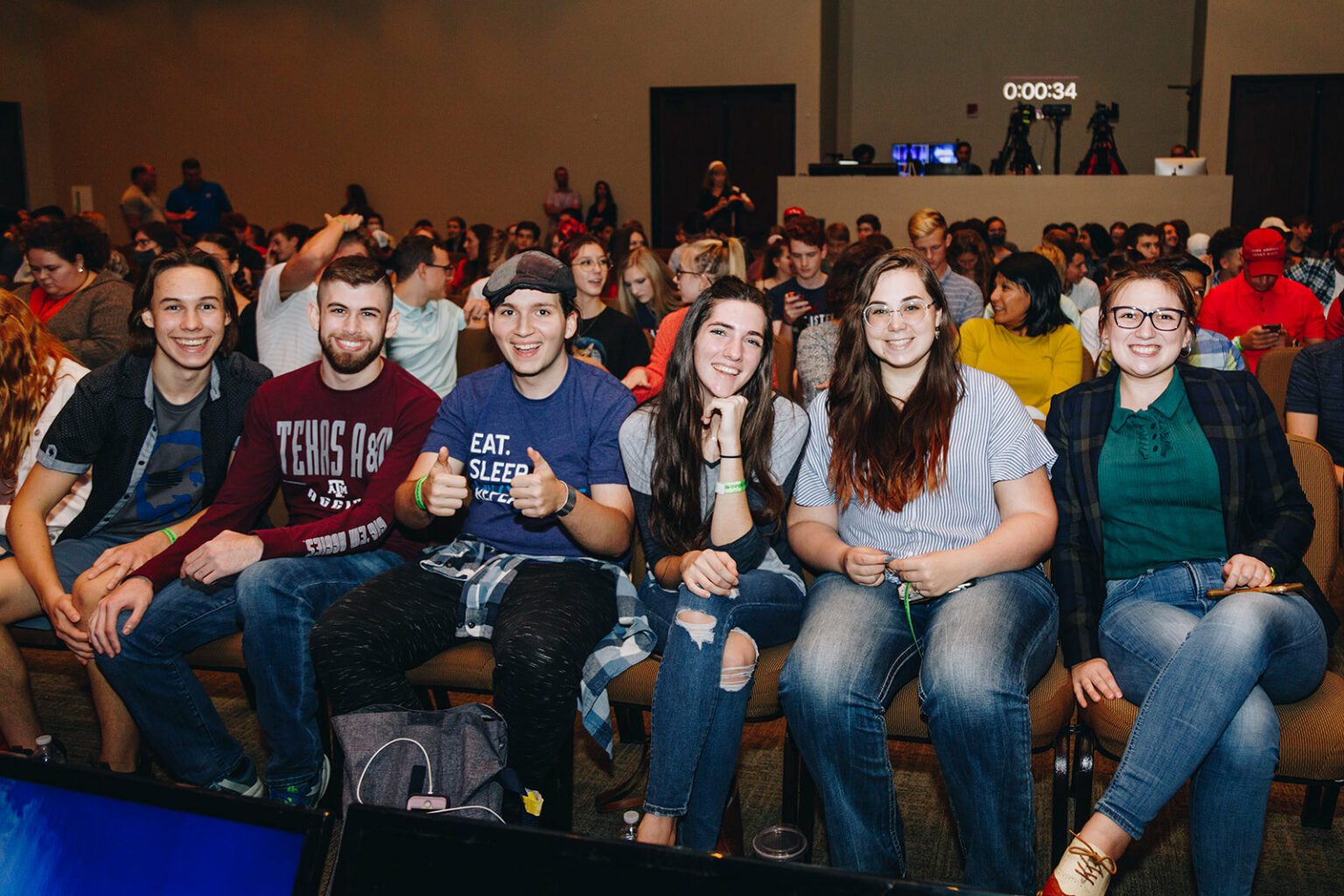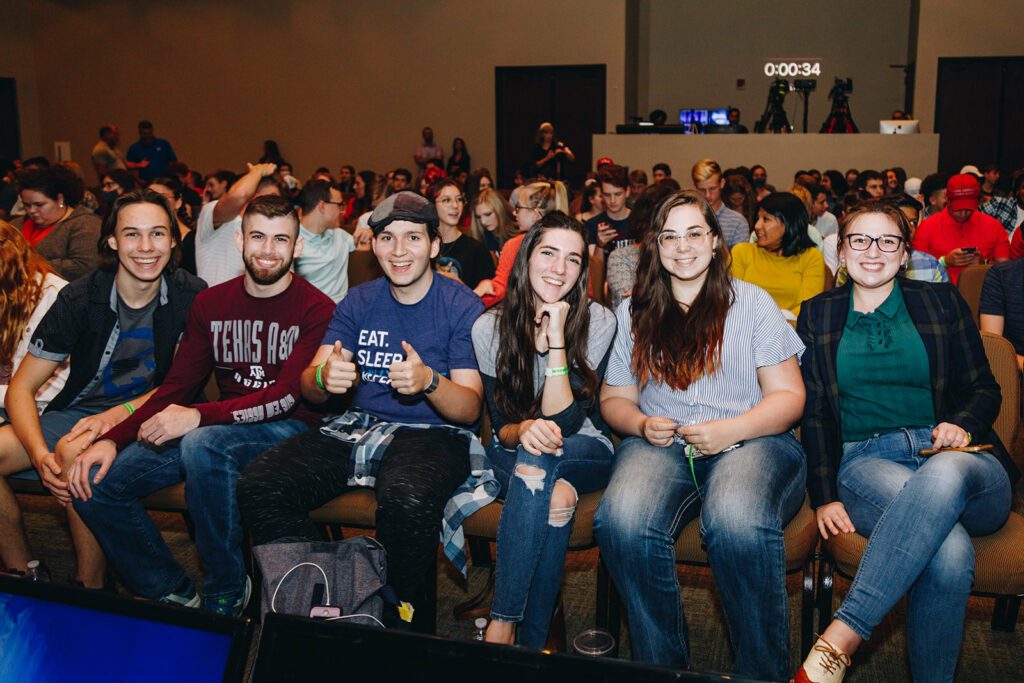 The left dominates the television networks, social media, Hollywood, and most prominently, the education system, which influences young people. Therefore, it is essential for young people to get used to the conservative fundamentals that made America great and have been consistent in making it.
By recognizing the root causes of the problems they face, young people are able to confront what they see as injustice and take significant steps to address it. The Youth Summit will improve their beleaguered consciences by educating them on how their personal struggles affect their social and political enlightenment.
Learning from their past so they can move forward will equip and extend their knowledge, skills, and abilities and prepares them to advocate for change at regional, national and global levels.
The Youth Summit will be a community of hope and love for all to participate in growth, self-discovery, and recovery because healing and hope are essential to activism and social change. This experience forces them to confront beliefs, ideas, and practices that can undermine their self-confidence and hinder their personal development. In this society, young people can use their radical plans to imagine new probabilities for their lives and frame the society they want to live in.
Not only do hope and creativity with outstanding achievements encourage young people to realize that their social role is not always permanent, but the first step to recognizing this is to embrace new possibilities.
The Youth Summit 2022 will empower young people to consider fundamental issues and come up with ambitious answers that have the potential to serve their communities, Texas, America, and the sector as we know.
Prominent Guest Speakers at Texas Youth Summit
A few Prominent Guest Speakers of the Texas Youth Summit are – 
Senator Ted Cruz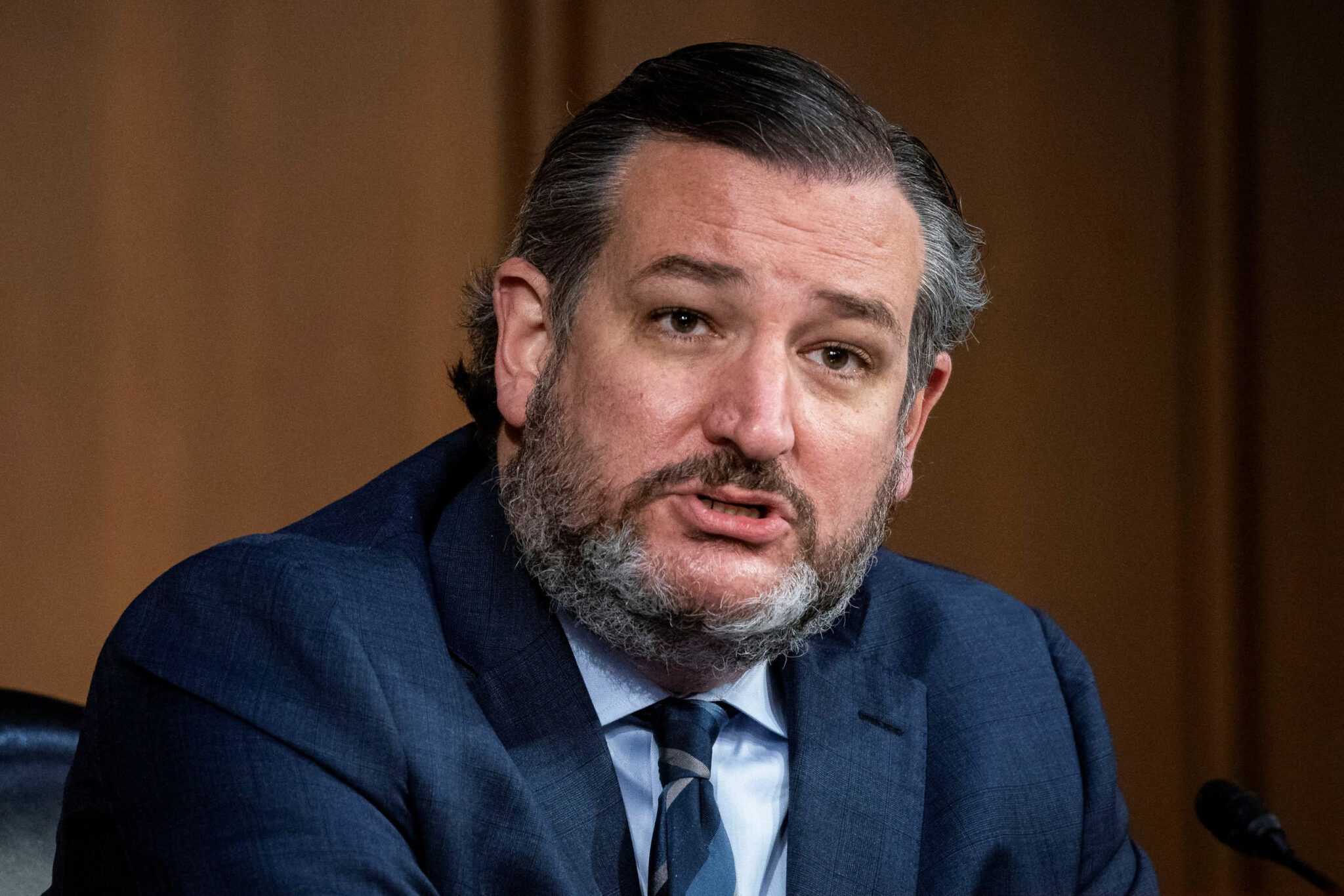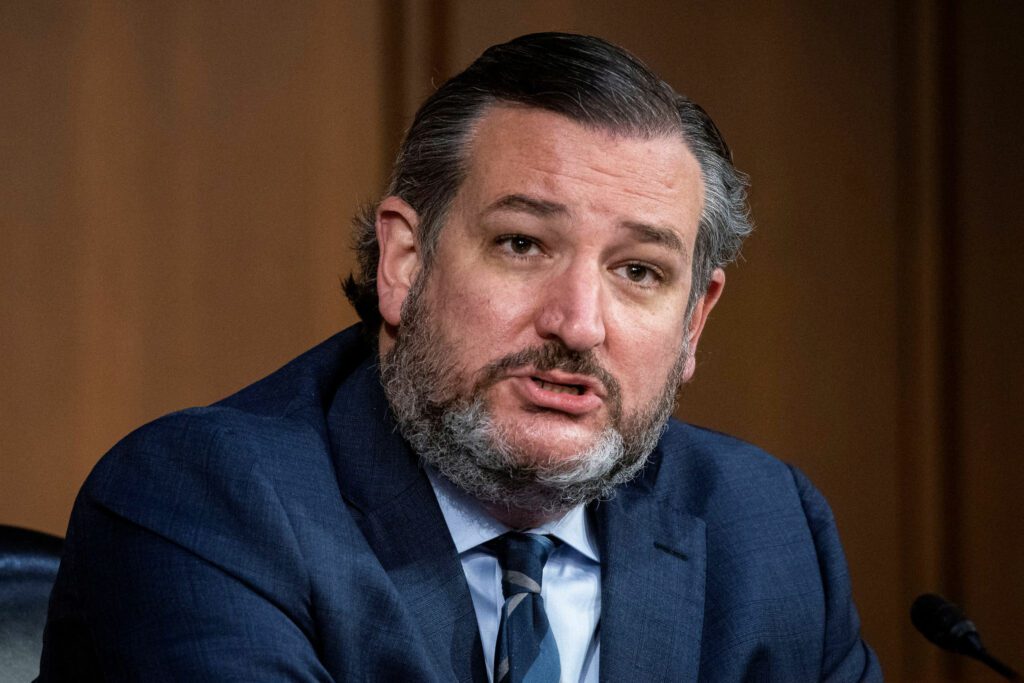 Conservative politician Ted Cruz is one of the prominent guest speakers at Texas Youth Summit. He grew up in Houston, Texas, graduated from Princeton University, and attended Harvard Law School.
Cruz served as an adviser to George W. Bush's presidential campaign in 2000 and became the attorney general of Texas in 2003. He won the 2012 U.S. Senate election with the support of the Tea Party, and he later orchestrated a government shutdown to oppose Obamacare.
Cruz was re-elected to the Senate in 2018 after losing the 2016 Republican presidential nomination to Donald Trump.
Kayleigh McEnany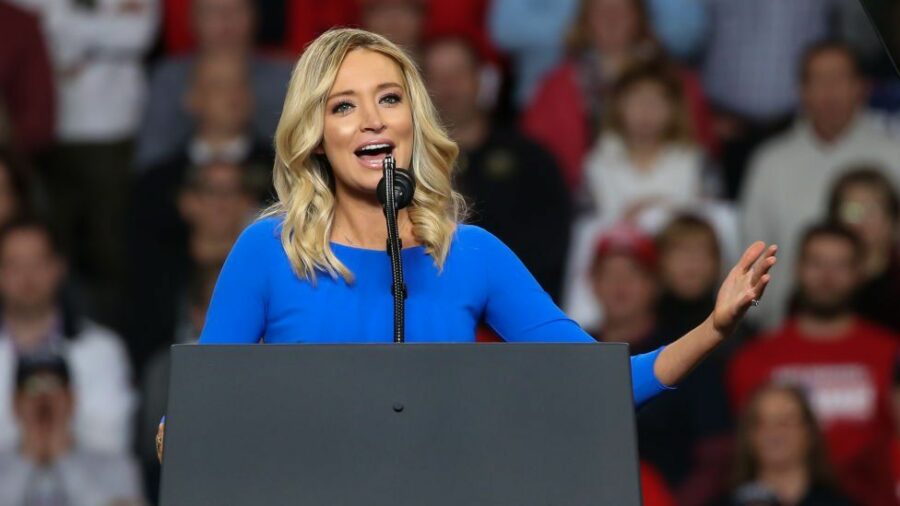 Kayleigh McEnany is another guest speaker at Texas Youth Summit. She is an American speaker, author, and political commentator. In April 2020, She was appointed White House Press Secretary in April 2020, Replacing Stephanie Grisham, the powerful press secretary appointed by Trump in the summer of 2019.
A former pro-Trump commentator on CNN, she joined the Trump campaign as press secretary in February 2020. McEnany defended Donald Trump on CNN, a network with few allies.
Candace Owens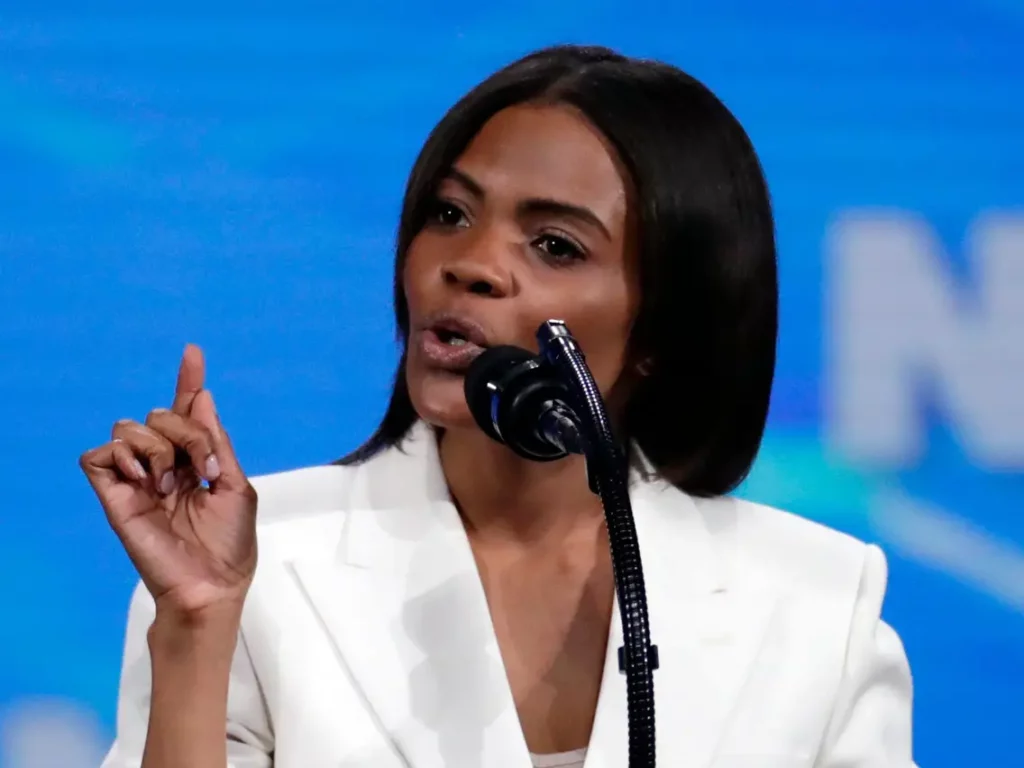 The next guest speaker at Texas Youth Summit is Candace Owens. Candice is an American political activist and conservative commentator. She is best known for her pro-Trump comments and her critical stances on the Democratic Party and the radical international Black Lives Matter Movement (BLM), which was born in the African-American community and has campaigned against systemic racism and violence.
She championed black conservatism and founded the Red Pill Black website and YouTube channel to promote political and social movements in the United States. She was the CEO of Degree180 and started an anti-cyberbullying website called SocialAutopsy.com, which failed.
She worked for Turning Point USA, a non-profit conservative organization in the United States, from 2017 to 2019.
Texas State Rep. Steve Toth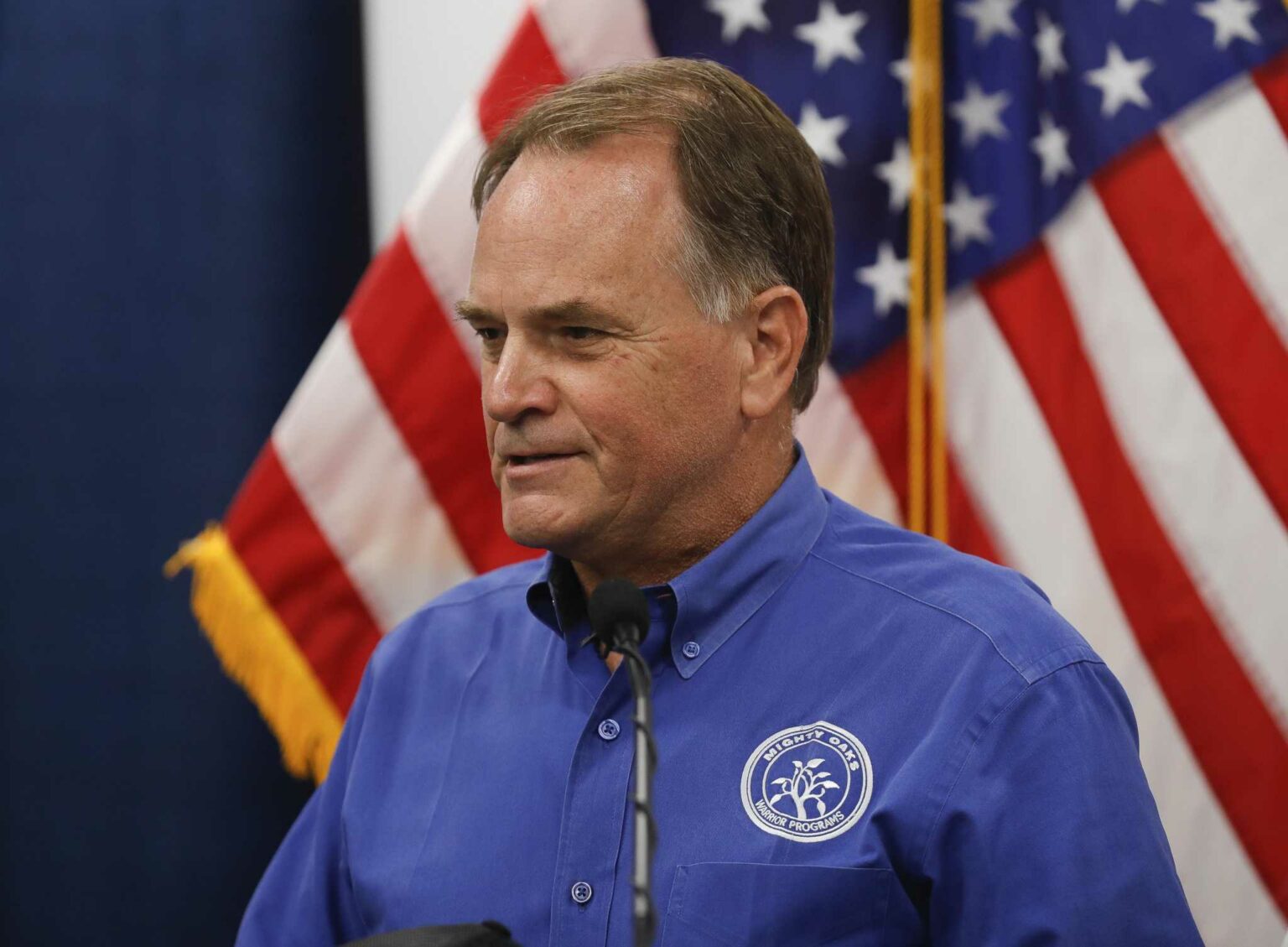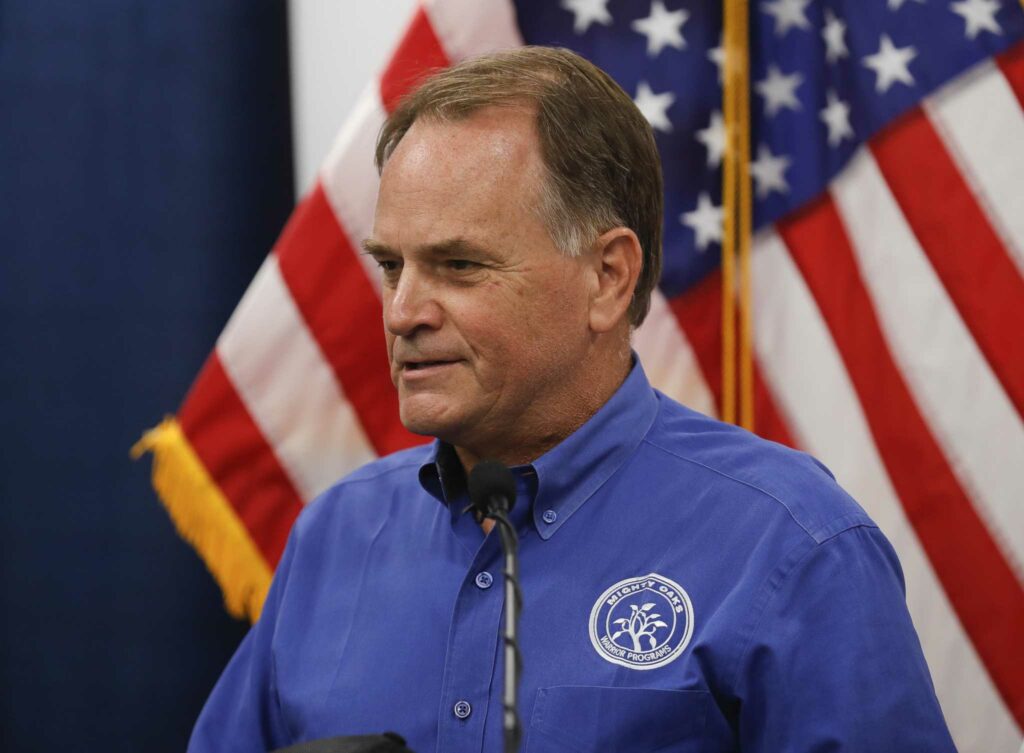 Steve Hickson Toth is another guest speaker at Texas Youth Summit. He is an American politician and businessman who is a member of the 15th District of the Texas House of Representatives.
In January 2019, he was appointed to the chamber's appropriations committee by Speaker of Texas House, Dennis Bonnen.
Toth was named the fourth most conservative member of the Texas Legislature in 2021 by Rice University political science professor Mark Jones.
Texas Attorney General Ken Paxton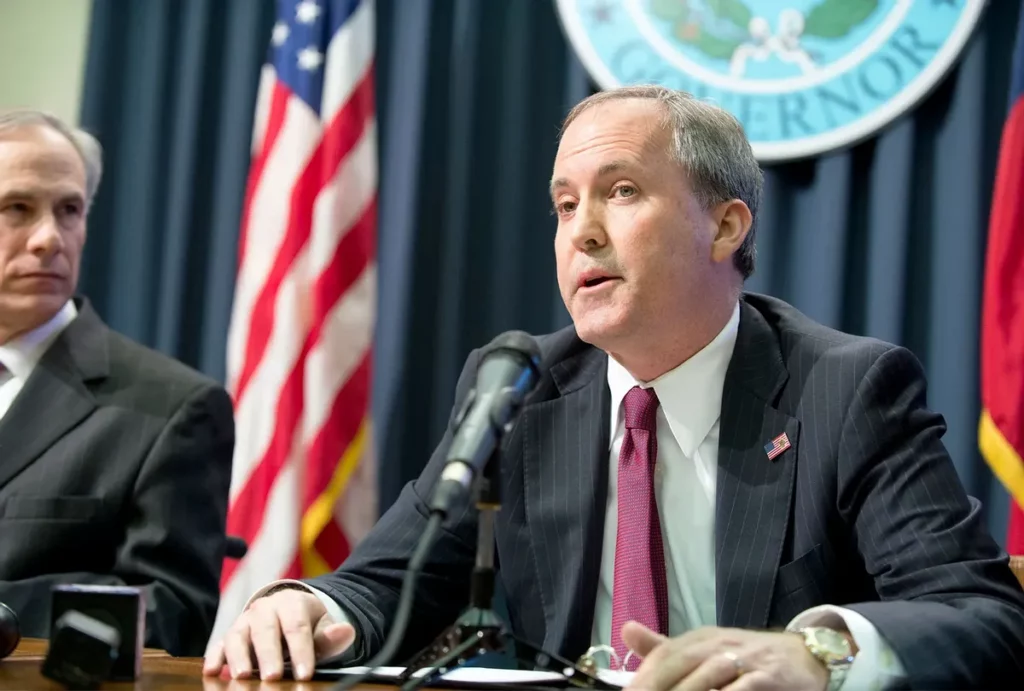 The last prominent speaker at Texas Youth Summit is Texas Attorney General Ken Paxton. Warren Kenneth Paxton Jr. is an American politician and lawyer who has served as the Attorney General of the State of Texas since January 2015. Paxton describes himself as a Tea Party conservative.
Paxton was re-elected as Attorney General in 2018. He has served as a Senator from the 8th District of Texas and as a Representative from the 70th District of Texas.
Paxton is running for re-election in 2022. On May 2, Paxton defeated George B. Bush 68 percent to 32 percent on May 2 to win his party's nomination to run for the November 2022 general election.

Subscribe to Email Updates :