Social media is flooded with news that a Chinese submarine crashed in the Taiwan Strait. Is the news true?
Here you have the details.
Has a Chinese Submarine Crashed in the Taiwan Strait? What We Know
Many online news sources are claiming that a Chinese nuclear-powered submarine has crashed in the Taiwan Strait, a 180-kilometer-wide water body (stretching arm of the Pacific Ocean) separating the island of Taiwan from mainland China.
The online reports on Tuesday suggested that China's Type 093 (known as Shang Class ) submarine had a major accident and crashed in the Taiwan Strait, killing everyone aboard.
Also, read the news "Biden to ask Congress for Taiwan arms funding"
As per the Naval news, the Type 093 submarine has a displacement of 6,096 tons when submerged and can have a speed of up to 56 km/h. It can hold 100 people and has unlimited range due to its nuclear propulsion.
The reports of the incident came days after China launched its military drills near Taiwan in an attempt to warn Taipei and Washington amid months of rising tension between China, Taiwan, and the United States.
Also, read the news "US does not support Taiwan independence, says Blinken"
Beijing considers Taiwan as a part of mainland China, but Taipei has declared its independence from Beijing and has shown its inclination towards Western countries.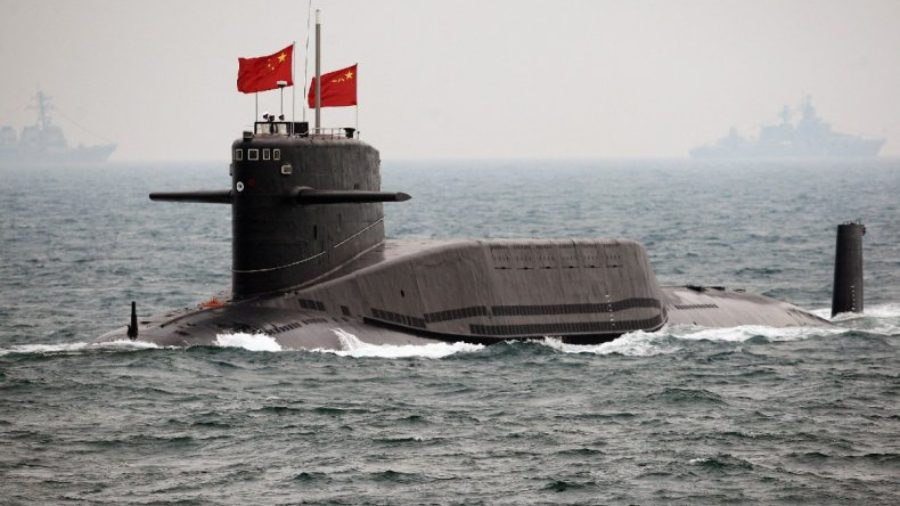 Although the U.S. does not maintain formal relations with Taiwan under its "One China policy," it has unofficial relations with Taipei.
However, there has been no official confirmation of the news of a Chinese submarine crashing in the Taiwan Strait. Neither China's nor Taiwan's news agencies have confirmed such incidents.
Also, read the news  "2024 GOP Presidential Debate Summary: 8 Republicans Face Off In Milwaukee"
According to the Taipei Times, The Ministry of National Defense spokesperson Sun Li-fang said the nation's joint intelligence and surveillance apparatus has not detected any evidence of a submarine crash in the Taiwan Strait on Tuesday.
Li-fang said that the Ministry of National Defense was monitoring all maritime and aerial activities around the Taiwan Strait, and according to the surveillance reports, no traces of a submarine mishap in the Taiwan Strait were evident.
Also, read the news "Willis fights back against Meadows' push to remove charges from Fulton"
In conclusion, the reported Chinese submarine crashing in the Taiwan Strait incident remains a rumor until there is some official confirmation.
As Beijing has not confirmed the reports and Taipei has stated that there is no evidence to support the reports, the news is merely considered an online story born out of unconfirmed claims.

Subscribe to Email Updates :