Melania Trump is a Slovene-American former model, a businesswoman, and the wife of 45th US President Donald Trump. She served as the First Lady of the United States from 2017 to 2021. She was born in Novo Mesto, Yugoslavia, on April 26, 1970. Her father, Viktor Knaves, was a car dealer and a member of the Slovanian Communist party in Yugoslavia. Her mother, Amalija, belonged to the village of Raka and was a pattern maker at a children's clothing manufacturers Jutranjka in Sevnica.
How many languages does Melania Trump speak?
Melania Trump"s  multilingual ability has been a controversial topic, as she was earlier believed to be capable of speaking five languages. The problem again came to light when she recited Tuesday's speech at the Republican National Convention. Some of her critics on Twitter pointed out that she cannot speak English. However, her supporters upheld that she is fluent in multiple languages. So how many languages does Melania Trump speak?

One Twitter user even defended her, saying she is fluent in six languages. Midler, one of her critics on Twitter, apologized for making fun of Melania's accent, and said, "America is made up of people who speak with all kinds of accents." A Washington Post reporter's biography of the First Lady, published in June, enquired whether she is skilled in speaking languages other than her native Slovenian and English.

Mary Jordan, the author of" The Art of Her Deal: The untold story of Melania Trump," wrote she was not alone capable of confirming her proficiency in different languages. Jordan reported in her book that Melania relied on interpreters during her visits to Italy and France. she used a few universally known words like " bonjour" and "ciao" when addressing European dignitaries or visiting children in schools or hospitals.

Also Read: Where does Barron Trump go to school?
"Melania is fluent in four languages"
Her White House biography does not mention her fluency in multiple languages except for a highly prosperous model, traveling and supporting her husband, and initiating her Be Best campaign to expand children's wellbeing.
The notion that she is proficient in multiple languages arose in 2000 when she dated Trump and posed as a Bond-type figure for British GQ titled "Sex at 30000 Feet: Melania Knauss Earns Her Air Miles". The concurrent copy for the GQ mentioned, "Melania is fluent in four languages."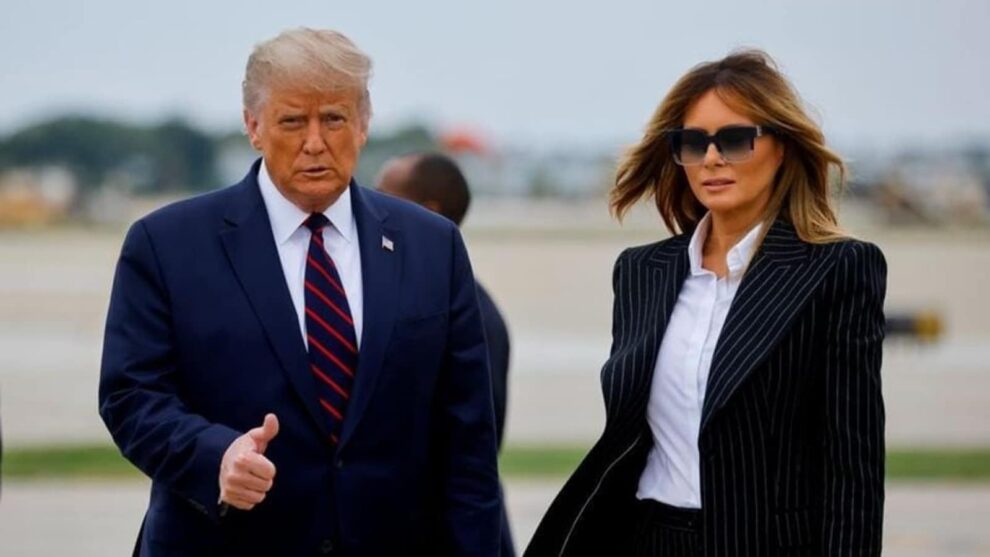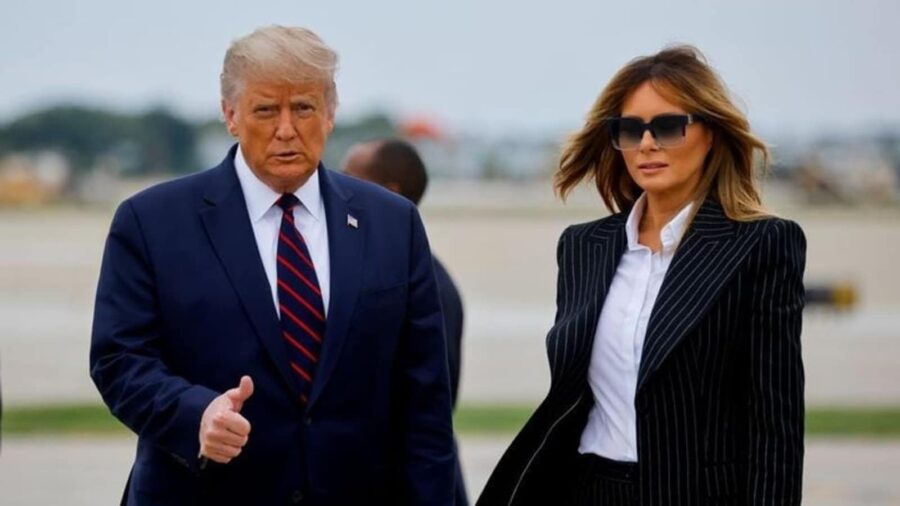 Melania Trump showed off her multilingual skills during the 2016 presidential campaign. In an interview with MSNBC, she discussed her modeling career and stated she could speak English, Italian, French, German, and Slovenian. Since then, news reports and social media have continued to reflect that she is multilingual. In an attempt to confirm her multilingual abilities, Jordan said she spoke with people who worked with Melania during her modeling career. She spoke with photographers and others who worked with Melania over the years, and we're native speakers of Italian, French, and German. She concluded that Melania knew little about German, and she was able to speak a few words in the other mentioned language.
"Potica, yes!"
Jordan reported that her fluency in Italy did not show up during her visit to the Vatican in May 2017 as part of her husband's first official overseas journey. When pope Francis landed a hand on Melania, she said in English, "Thank you, nice to meet you." Pope seemed to be aware that Melania Trump could probably speak Italian. He shuffled the language and asked whether she fed potica (a traditional Slovenian pastry)  to her husband. Jordan wrote she said nothing in response. She replied," potica, yes!" only when her interpreter translated the Pope's words into English.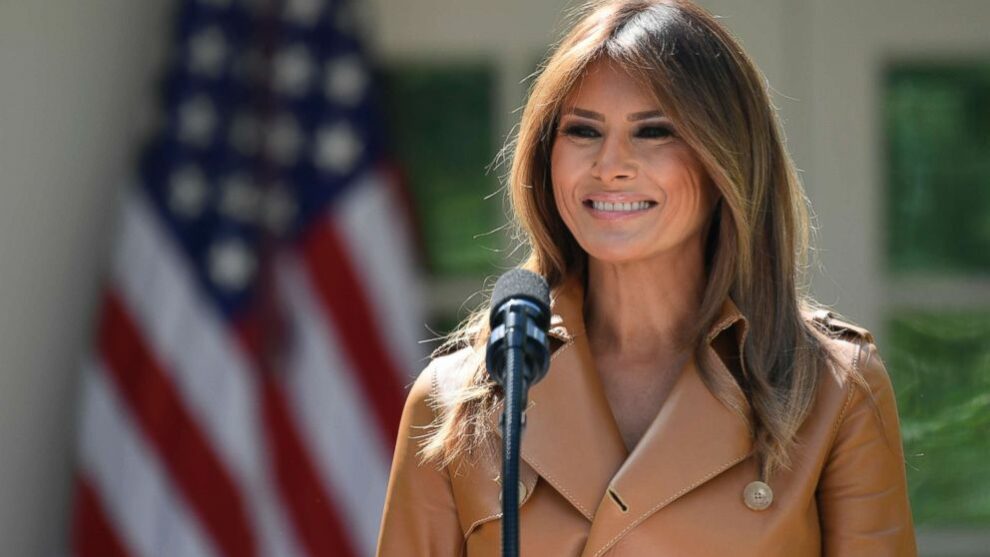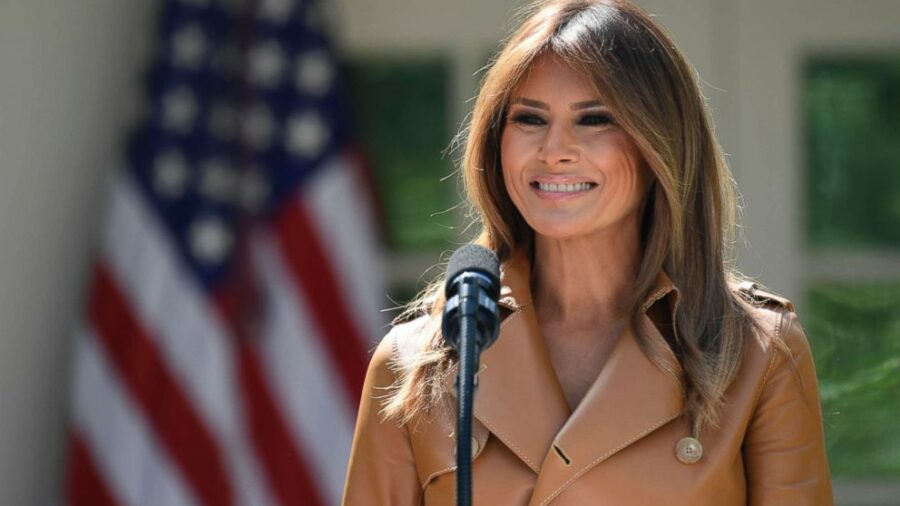 Jordan wrote that Melania could have been too annoying to test her Italian, and she didn't wish to be rude and throw her husband and stepdaughter out of the conversation with the Pope. Jordan further added that the "narrative " of Melania Trump is skilled with substantial language to make her up as the new Jacqueline Kennedy Onassis as trump desires. The reason was that the cosmopolitan wife of President John F. Kennedy could converse in French with Pope John XXIII for 32 minutes during her visit to the Vatican in 1962.
"Je m'appelle Melania"
In her 2017 Italy trip, Melania Trump also spoke in English when she sat with an Italian mayor at lunch with the G7 leader's spouses. Two months later, headlines of the First Lady visiting a Paris children's hospital in July 2017 stated she spoke French to the young patients. Even the Daily Telegraph video, which wast titled "Melania Trump speaks French," does not disclose her saying much more than " Bonjour" and "Je m'appelle Melania." She also changed when she communicated with one child, asking his name.
Melania Trump used translation headphones when she attended the G7 summit in Biarritz to take notice of the speech by French President Emmanuel Macron, Jordan explained. Jordan's final report statement spoke about the CNN journalist Keith Boykin, who believed Melania could speak French fluently.
Also Read:
Melania Trump Net-Worth, Age, Career, Bio and more

Subscribe to Email Updates :