Are you planning a holiday trip to Connecticut but are confused about whether it would be a safe place for you to travel or not? If yes, this Connecticut travel guide is going to be a lifesaver for you as here we have covered all of the questions you may have in your head, such as how safe is Connecticut for travel, the must-visit places, and the places you should avoid, etc.
So without any further ado, let's get started –
How safe is Connecticut for travel?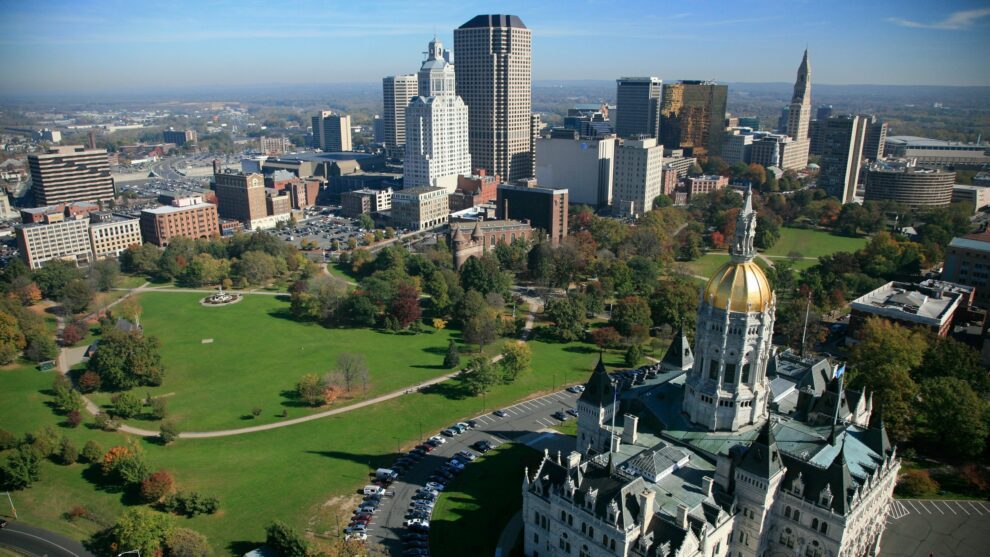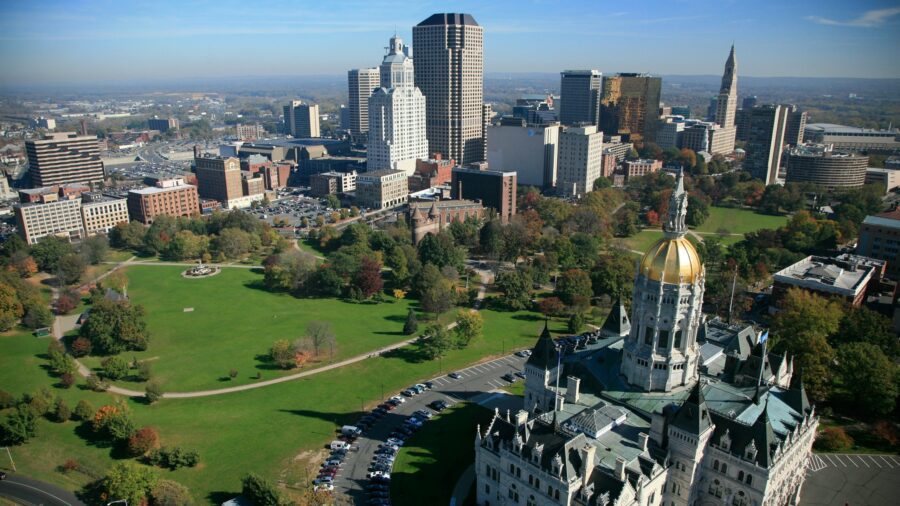 Situated in the northeastern United States, Connecticut is one of the original 13 states and is one of the six New England states. It is a famous tourist destination with coastal cities and a mystic aquarium.
Seaport Museum, filled with ancient ships in Connecticut, is a major tourist attraction. Besides that, New Haven City in Connecticut is home to the world-famous Yale University.
Warnings and Dangers in Connecticut
 Overall Risk – Very Low
If you consider this place in totality, it is one of the safest states in the United States. Connecticut is home to several communities with the best safety ratings in the United States. The overall risk involved is low. You can feel safe traveling to Connecticut.
 Transport and Taxis risk – Very Low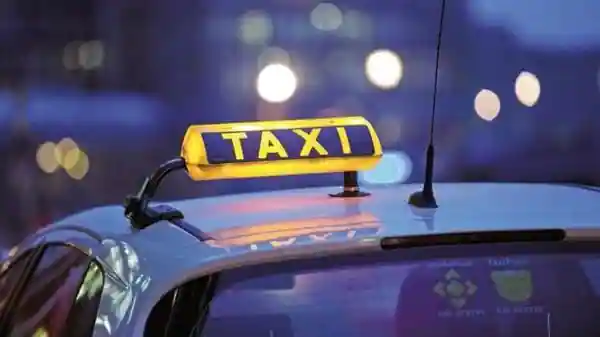 Connecticut has low crime rates related to transport companies. You should be comfortable using taxis or other public transportation. However, you can use ridesharing services offered by established companies to keep yourself safe. These services have proven a great means to stay safe while moving from place to place in the state.
Pickpockets Risk – Very Low
If you are afraid of pickpocket risk in Connecticut, hold on as there is negligible risk of being pickpocketed or taken advantage of while traveling in Connecticut. You are safe from pickpockets unless you leave your belongings, and they would be easy to steal. However, we recommend you not to keep your wallet in your back pocket in crowded areas.
Natural disaster risk – Very Low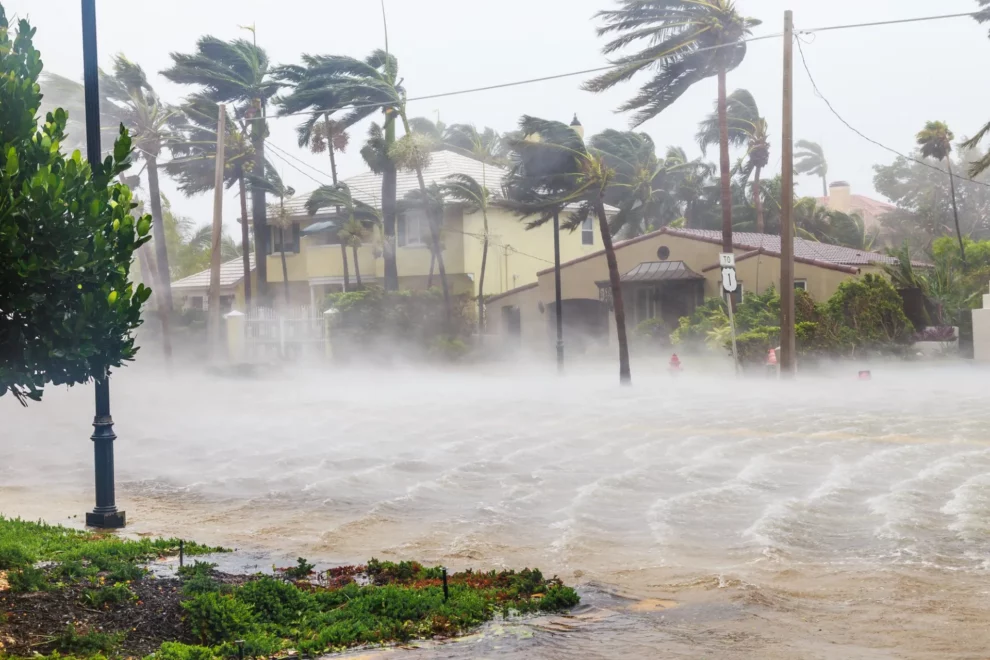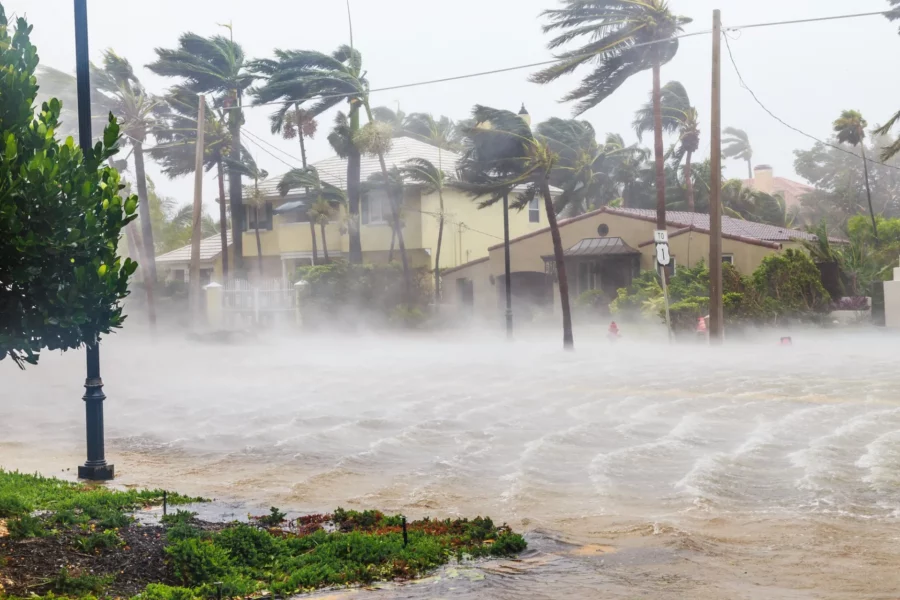 The good news is there exists a minimal chance of the state getting hit by natural calamities. Therefore, the risk is almost zero. Although the state seems to get occasional hurricanes, they are rarer in the northeastern part than in the south and are normally less severe if they occur. We suggest you do not even consider natural disasters when deciding to travel to Connecticut. 
Mugging Risk – Very Low
You should not bother about getting mugged while roaming in dangerous local areas at night as it is not a crime of much concern in Connecticut. Mugging risk is low in the state. Moreover, it does not take place in tourist spots. However, avoiding getting caught wandering in new areas at night would be best.
Terrorism risk – Very Low
The State of Connecticut has zero international terrorism incidents, and the risk of domestic terror is almost negligible. Hence, there is no actual risk of terrorism. You should not fear when it comes to terrorism in Connecticut. 
Scams Risk – Low
Although the state is safe from most risks, there is some risk of being scammed anytime you travel. As the scam mostly takes place online while booking, we recommend using reputed companies to book your trip online.
Women Travellers' Risk – Very Low
Women should feel safe while traveling to Connecticut as it offers safe trips to women travelers, and the risk here is very low compared to other places in the world. 
Tap Water Risk – Very Low
The state of Connecticut provides treated tap water that is safe to drink. So, you can avoid carrying extra drinking water while you explore the state. 
These were some warnings and dangers, along with the tips you can consider while traveling to Connecticut.
Now let's explore more and look at the safest place you can visit in Connecticut.
Safest places to visit in Connecticut
Once you have decided to explore the state, you must be looking for the safest places you can visit in Connecticut.
While you can travel to the places you have already planned, you can consider the list of the places we have recommended to add some safe places to your itinerary.
Newtown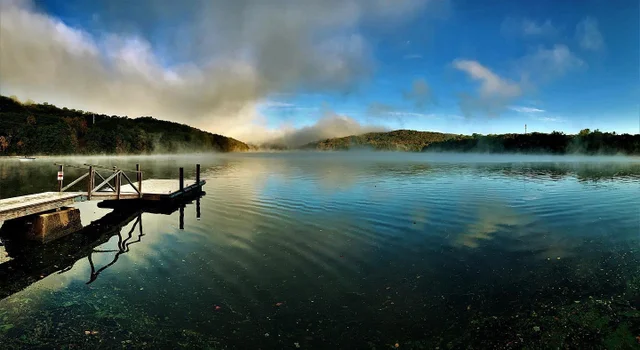 The city of Newtown in Connecticut is considered safer than most US cities. The safest neighborhoods in Newtown are Botsford, Dodgingtown, Sandy Hook, and Cedarhurst.
This city is famous for its EverWonder Children's Museum, Rowanwood Farm, Town Players Little theatre, Edmond Town Hall Theatre, Paugussett State Forest, Lake Zoar, and Holcombe Hill Wildlife Preserve.
Ridgefield
The city of Ridgefield in Connecticut was tagged as the sixth safest city in the United States in 2021. The city has very low crime rates, which placed this city at the top of the list of the safest cities in the state.
The popular places in this city involve Prospector Theatre, Ridgefield Playhouse, Aldrich Contemporary Art Museum, Keeler Tavern Museum and History Center, Ballard park, Ridgefield Theatre Barn Kouros Sculpture Center, Seth Low Pierrepont State Park, and Wintergarden Ice Arena.
Simsbury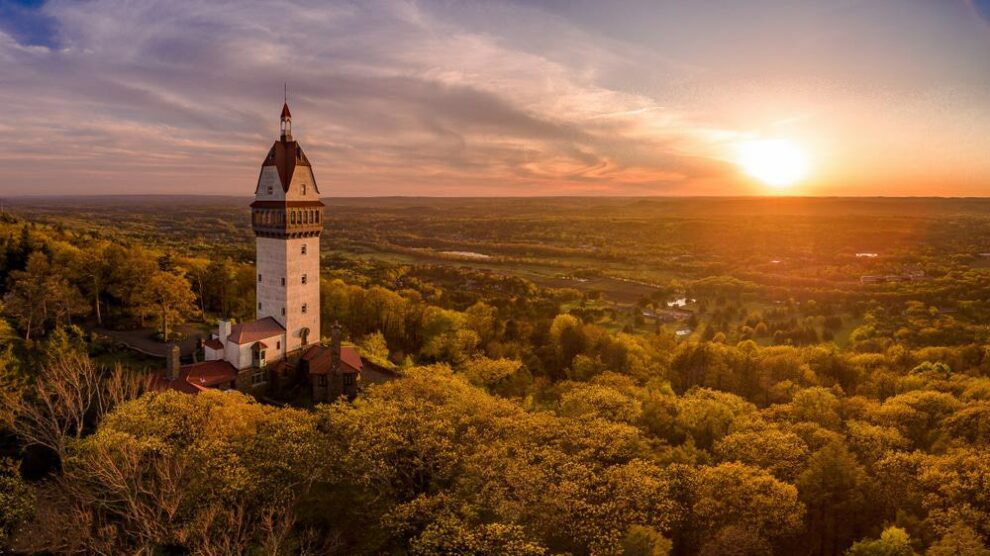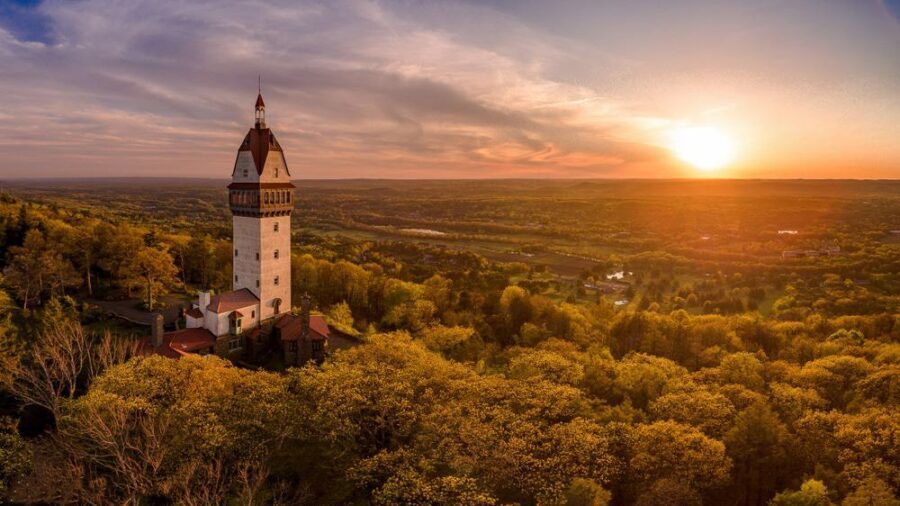 Simsbury in Connecticut has one of the lowest crime rates in cities and is considered safe among most of the cities in Connecticut and cities across the United States.
The famous tourist attraction of this city includes Talcott Mountain State Park, Heublein Tower, Old Drake Hill Flower Bridge, Stratton Brook State Park, and Rosedale Farms & Vineyards. 
Cheshire 
The city of Cheshire is popular worldwide since it is called the Bedding Plant Capital of Connecticut. The city is famous for its scenic beauty through landscaping and plant bedding cultivation.
The best tourist spots of this town are Barker Character Comic and Cartoon Museum, Roaring Brook Park, Bartlem Park, Drazen Orchards, Whippersnapper's Play Gym, Cheshire Hollow Farm, and Cheshire Historical Society.
Wallingford
Wallingford town is in the southern central part of Connecticut. The town has negligible crime and is famous for its wineries and expensive countryside.
This town is popular for Gouveia Vineyards, Paradise Hills Vineyards, Toyota Presents Oakdale Theater, Redwood Flea Market, Cliffside Brewery, Farmer Joe's Gardens, Splat Art Studio, Paul Mellon Arts Center, etc.
Greenwich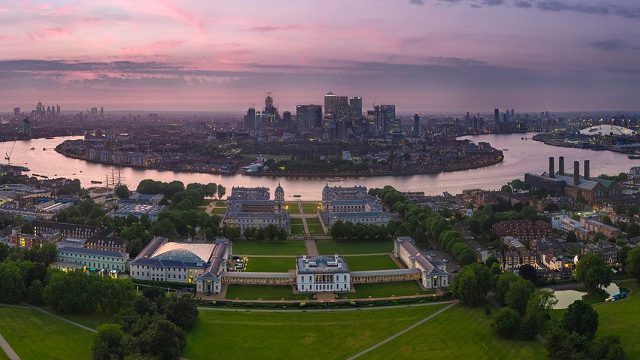 This is not a famous Greenwich Village in New York City. Instead, it is another town in Connecticut. Being one of the ancient cities, it has managed to be the safest place with considerable residents in the town.
The famous tourist attractions in the city involve Bruce Museum, Greenwich AVvenue, Audubon Center, Greenwich Polo Club, St Mary Church, First Presbyterian Church, Flinn Gallery, and Babcock Preserve.
Westport
Westport is a safe town in Connecticut, with the northern neighborhoods being safer than those in the south. Also, the city of Westport made it in the list of the Top 100 Safest Places to Live, ranking 69 out of the US.
The best places to visit in this city are Compo Beach, Westport Country Playhouse, Sherwood Island State Park, The Westport Library, Earthplace, Westport Farmers Market, Westport Museum for History & culture, Hummock Island, and Burying Hill Beach.
New Milford
New Milford is another safe town in Connecticut with a declining crime rate of nearly 23%. The city's popular tourist spots include Elephant's Trunk Flea Market, Lovers Leap State Park, Harrybrooke Park, Sega Meadows Park, New Milford Historical Society and Museum, Harris Hill Farm, and Maplewood Indoor Flea Market.
Shelton
Shelton town in Connecticut is safe to visit as the crime rate is 4.5 times lower than the United States average. The town's famous places are Jones Family Farm, Beardsley's Cider Mill & orchard, Wells Hollow and Creamery, Sports Center of Connecticut, Indian Well State Park, Shelton Lakes Recreation Path, and Lake Housatonic.
Guilford
It is the tenth safest city in Connecticut. There is a probability that one in 89 will be a victim of a severe crime in Guilford. The town has an overall crime rate of 11 crimes for every 1,000 people.
The popular tourist attraction in the city involves Watts Gallery -Artists' Village, Guilford Castle, Watts Chapel, Hatchlands Park, Loseley Park, Dapdune Wharf, Spike Heritage Centre, Clandon Park, and Guilford Spectrum Leisure Complex.
These were a few of the safest places you can choose to travel to in Connecticut.
There are also some places you should avoid while traveling to the state. Let us get acquainted with those places.
Places to avoid in Connecticut
Though Connecticut is considered one of the safest states in the country overall, it has some areas with more crime rates than others, rendering them unsafe to visit. Below, we have shared the list of such places –
New Haven
Being the third-largest city in Connecticut by population, the city has four times more violent crime rates than the highest robbery and property crime rates.
Hartford 
It is the fourth most populous city in Connecticut and the second most unsafe city, with 858 violent crimes per 100,000 people. This number is more than double the national average. 
Norwich
This is one of only five Connecticut cities with a violent crime rate higher than the national average. You must note that 68% of the violent crimes committed were aggravated assaults.
Norwich has high rape incidents, accounting for 17% of all violent crimes. Therefore, it is definitely not a safe place for female travelers.
Hamden 
The city, with a population of over 60,000, has a violent crime rate of 327 per 100,000. 72% or 143 of the 199 violent crimes were aggravated assaults. Robbery is the next most common crime in the city.
New London
The city of New London, with a population of 26,856, has a violent crime rate of 294 for every 100,000 population. One-quarter of these violent crimes including rape. The city has an extremely low rate of aggravated assault, accounting for only one-third of its violent crimes.
Meridian
Meridian is included in the list of unsafe cities in Connecticut, with a violent crime rate of 264 per 100,000. Property crime rates are modest in the city. 
These are a few places in Connecticut you can avoid visiting so that you highly appreciate traveling to Connecticut rather than regretting it. 
While traveling, it is always better to be safe by following some safety measures recommended for any specific place. Below are a few safety tips you can look at to stay safe while visiting Connecticut.
Also Read – How safe is Indiana for travel
Safety Tips for Traveling to Connecticut
Check travel advisories on the state website 
The primary and important tip is to visit the Connecticut state website. The website has a section with travel advisories. This section includes information about likely weather, health, and safety dangers.
Research Scams
It is always good to do little research to know of the few scams outside the airport or in tourist spots. Sometimes there are simple traps to make you overspend or commit straight crimes. With some research before traveling, you can prevent possible scams you might run into
Make sure your cards work
You must also assure before traveling that your card works in another country. The other thing you can prefer doing is keeping some cash handy to help in an emergency.
Seek help from local people  
You can easily take advice from the locals in the United States on matters of famous food or places to visit. After all, they know better about places or food than the internet. So don't hesitate to ask local people whom you think can help.
Know the Area
Whether you are living in the safest place or the unsafe one, you should have a basic understanding of the area you are staying in.
Don't wander solo
The other thing you can do is avoid wandering alone in the state in unfamiliar areas. Try to travel with your group so that attackers or thieves do not catch you.
Don't travel in secret
You should not roam the state without letting anyone know of your whereabouts. You should share your details with at least one person so that concerned people can help you in an emergency.
Act Informed
You should not roam about in the state completely immersed in Google Maps and locating where to go. The smart way to be safe is not to appear like a tourist (even when you are one). It would be best to act confident and informed.
Keep a first-aid kit 
Keeping a first aid kit is a smart act one can do while traveling to another country. You can keep the basic medical care and a few of the medicines you think you often need in your luggage.
Is Connecticut safe to travel alone?
If you are a solo traveler and searching for an answer to the above query, the answer is yes, Connecticut is extremely safe to travel alone.  With all the tips and precautions, as well as by avoiding a few of the places in the state, one can travel the state alone.
Is Connecticut safe for solo female travelers?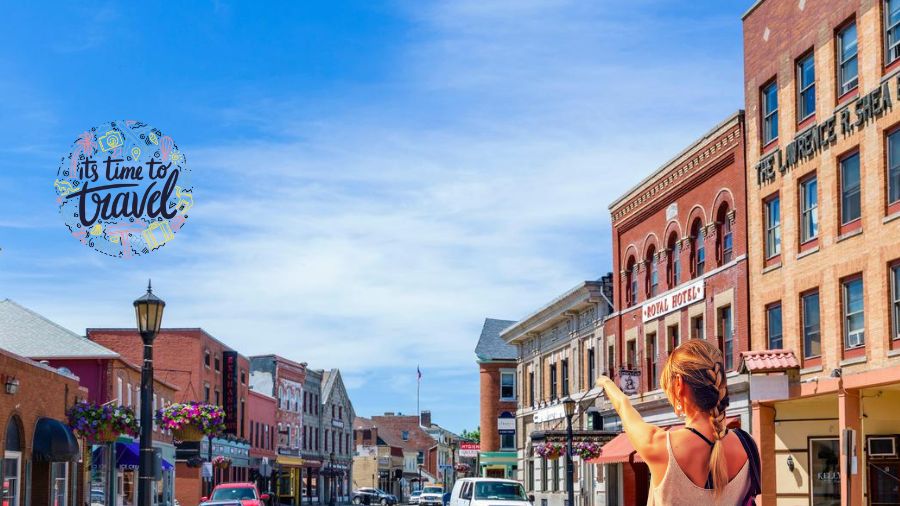 When it comes to traveling alone, the one thing that strikes women's minds is how safe the place is where they are traveling.  If the question is about Connecticut, the answer is yes. The state is safe for female travelers.
The state provides all kinds of exciting destinations for solo travelers, especially females. Every restaurant, cultural institution, outdoor attraction, restaurant, and other summer destination extends a warm, welcoming hand to women traveling alone.  
Apart from a few cities (cities having more crime rates against women), the state is extremely safe for women. So, women can certainly consider Connecticut if they wish to stretch themselves mentally or physically.
After we have provided you with relevant information about Connecticut, let's see how truly safe it is in Connecticut to travel. 
How safe is Connecticut to travel to?
Based on the information we have provided, we can conclude that Connecticut is a very safe place to travel. As some cities in Connecticut are some of the richest in the United States, the state has a lower crime rate than the average in the country. Except for the few risks involved, which are even present in other countries, the state offers an incredible feeling to tourists, which is why the Connecticut coast is a hidden treasure for US travelers.
Being a state with an exceptionally lower crime rate, Connecticut is certainly an incredible place to travel in the northeast because of its richness and all-around safety.

Subscribe to Email Updates :