Do you want to know how to cancel Asurion Home Plus insurance plan? If yes, you have stumbled upon the right webpage. In this article, we have shared a detailed guide that you can follow to cancel your Asurion Home Plus subscription.
So, here we go –
How to Cancel Asurion Home Plus – Easy Guide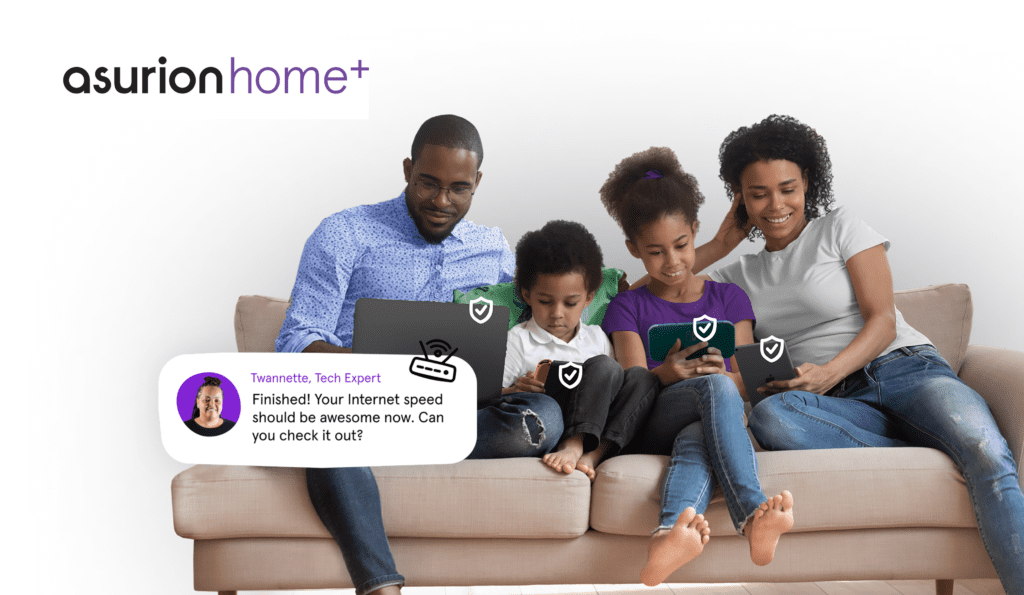 Asurion is an all-encompassing plan that can help you repair your tech anywhere in the United States. Asurion will fix your gadgets if they fail unexpectedly or if they have any problems with the software and also provide coverage for an infinite number of devices against malfunctions caused by accidental damage.
Can I cancel my Asurion Home Plus insurance plan?
Yes, you can cancel your plan anytime. If you cancel your membership during the first 30 days, you will receive a full refund, but if you cancel after that time, your refund will be prorated.
What's included in Asurion's Protection Plan?
An Asurion protection plan, even the most basic, can shield your electronics from unforeseen problems. It can help you if you have problems with machinery and electronics or normal breakdowns caused by use and age. However, damage to devices from accidental drops, spills, broken screens, intentional instances of loss, theft, or damage, and products with cosmetic flaws but adequate functionality are not covered in the plan.
Different plans provided by Asurion
Asurion provides three different plans of protection –
Asurion Phone Protection to keep Your mobile devices safe
Asurion Home+ protects electronics, including televisions, computers, and more
Asurion Appliance Protection covers kitchen and laundry appliances
How to cancel Asurion Home Plus Insurance Plan?
You can cancel Asurion Home Plus at any moment by dialing (844) 529-2692 and get a refund equal to the portion of the current month's payment that corresponds to the date you cancel. However, All product claims must be submitted within 30 days after cancellation.
How to cancel Asurion Appliance Insurance Plan?
Your Asurion Appliance Protection Plan can be canceled at any moment by dialing 855-328-2847. Unlike other insurance companies, Asurion does not limit your claim filing window.
How to cancel Asurion Phone Plan?
Unfortunately, Asurion does not provide clear instructions on how to cancel a phone protection plan, and the company cannot terminate an Asurion plan on the user's behalf.
However, if you're interested in learning how to terminate your Asurion Phone Plan, you can do so by dialing 866-551-5924.
Keep any documentation like a phone bill or a screenshot of your account details showing that your current phone insurance plan still covers you before canceling your Asurion plan, regardless of your network provider.
Other ways to cancel your Asurion Plan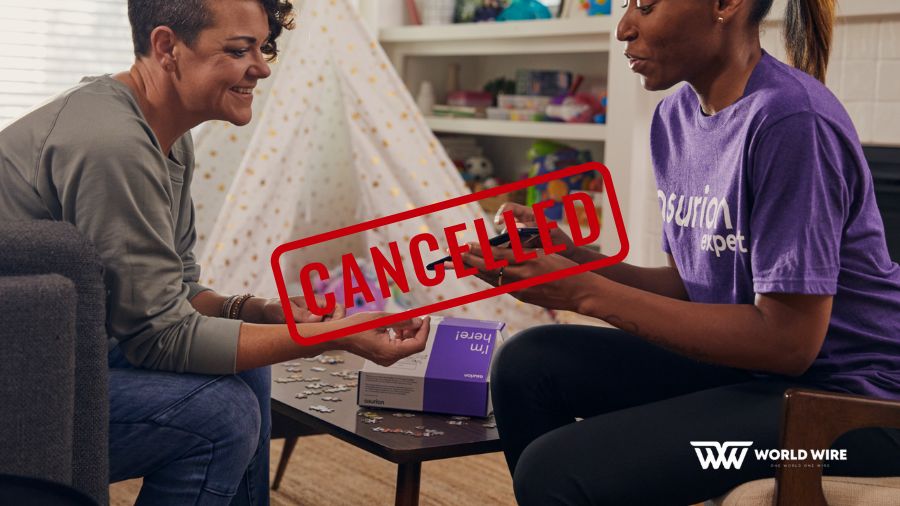 The other methods of canceling your Asurion Plan are via the internet and the phone.
On AT&T (online)
Please sign in to your AT&T account by visiting their website.
Go to the "My Wireless" page.
Select the protected device from the "My Devices and Features" menu.
Head to the menu labeled "Manage Device and Features" and click on the "See Features" button.
Click on the "Remove" option at the Mobile Protection Pack's bottom, and then "Continue" to confirm the cancellation.
On AT&T By Phone
You can reach the AT&T help desk anytime, day or night, by dialing 611 or 1-800-331-0500.
Click on "Cancel my mobile insurance coverage" when prompted.
After that, it'll walk you through the steps of canceling your subscription.
Verify that your account has been closed.
Verizon (online)
Sign into your Verizon account online.
Select "Manage Products and applications" from "My Plan & Services."
Select "Manage Your Products" from the drop-down menu.
Click on the "Remove from Account" button from the upper right corner of the "Total Mobile Protection" menu.
Click on the "Decline Equipment Protection" button.
Verizon (Phone)
Verizon's customer service team can be reached at 611 or 1-800-922-0204 during regular business hours, six days a week.
Input your PIN after selecting "Cancel mobile protection plan" from the menu when prompted.
To terminate your protection package, ask the agent to do so and then confirm the termination by entering your account password.
Sprint (Online)
Visit Sprint's official website.
To access your Sprint account, go to the My Sprint menu, then choose the "Add/Remove Services" link.
Once you've selected it, look for the "Remove" option under "Service Add-ons" and click on it to deactivate the insurance plan for the selected devices.
If a confirmation popup displays asking if you're sure you want to cancel the subscription, click "Yes, Remove."
Scroll down to the bottom of the page and click "Save" to finish canceling.
Sprint (Phone)
Dial 1-888-211-4727 to reach the customer service team.
To cancel your insurance, follow the menu prompts until you reach a representative.
Verify the refund has been made.
Potential Problems With Canceling Your Asurion Plan and why DoNotPay is the best option to cancel your plan?
Canceling an Asurion policy is not the easiest thing in the world. Asurion provides a variety of plans, each with its cancellation policy. Plus, customers must call Asurion directly if they wish to terminate their protection plan. Because of this, cancellation may take longer than usual, depending on their workload.
Many customers are unwilling to deal with the hassle of calling customer care because of the long wait times at most customer service locations. As if that weren't bad enough, many CSRs use bonuses to keep clients from terminating their subscriptions.
To prevent this hassle, you can have DoNotPay assist you in canceling your Asurion plan. DoNotPay has extensive knowledge of canceling many other subscription services and can cancel many different plans, not just Asurion. DoNotPay can let you cancel any membership, whether for a fitness plan or a video game.
To cancel your Asurion plan without any complications, please do the following –
Visit DoNotPay's official website.
Access the Manage Subscriptions service by signing in to DoNotPay.
Just mention the provider you wish to cancel your subscription with.
Give your contact information associated with the account, including email and login.
FAQs About Asurion Home Plus
If I terminate my Asurion membership, would I receive a refund?
Yes, you will receive a refund, but only if you are eligible for it.
I want to cancel my Verizon protection subscription, but I don't know how to do it?
You can accomplish this in two ways: online or over the phone. Logging into their website grants access to the online option, while calling in is possible on specific days and times.
You may also like –
Signup For Our Newsletter