If your phone breaks down, the cost of repair or replacement can be overwhelming. TruConnect has a solution for you. Through their program, eligible customers can get a free replacement phone. As a result of this initiative, users do not have to worry about the financial burden of repairing or replacing damaged devices. By taking advantage of TruConnect's free replacement phone program, users can receive a functional phone without incurring additional costs. With this service, customers don't have to worry about the financial implications of a broken device.
TruConnect Replacement Phone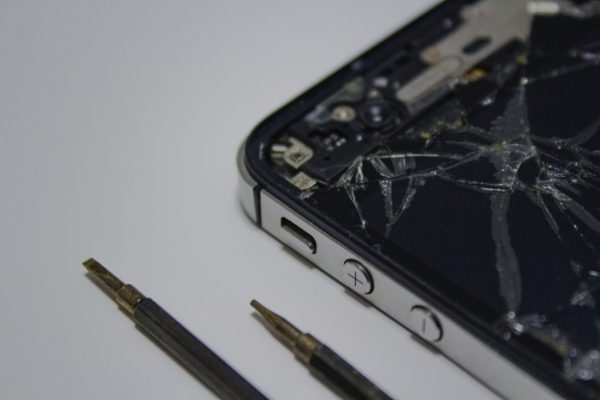 The TruConnect replacement policy and steps to take in case of a lost or damaged phone are detailed below –
TruConnect Replacement Phone Policy
TruConnect Lifeline Program handsets are provided without any warranty. However, TruConnect pays for shipping a replacement phone to the customer if the TruConnect Lifeline phone fails within 90 days of first use and the customer returns the phone to TruConnect at his own expense within 90 days.
The only condition is that the phone must not have been damaged by physical abuse or water. TruConnect requires customers to contact them for the correct return address before sending in a broken phone.
If you're interested in getting your hands on one of these free phones by TruConnect, check out this comprehensive guide on it. as well you can also Avail free tablets through TruConnect . It provides step-by-step instructions to help you navigate the process and take advantage of this amazing offer.
How to Submit TruConnect Replacement Phone Complaint Request
If your TruConnect free phone breaks and hasn't been physically abused or submerged in water, they will replace it at no cost to you (within the first 90 days).
In such a circumstance, please get in touch with Truconnect's Customer Care at 800-430-0443 to file your claim (Mon-Sat 5 am-9 pm PST), and their support team will help you out.
Upgraded devices require warranty claims to be filed with the original device maker. If you feel your warranty has been mishandled, you can engage an attorney or submit a complaint with the appropriate state agency. Keep in mind, though, that this route is typically slow and pricey.
TruConnect Replacement Phone List
Most free smartphones today are entry-level models (Androids), and possible alternatives include the Nuu A5L and the Cloud Mobile Stratus C5.
Below, we have shared a list of phones that you can get as a TruConnect replacement –
Blu C5L 2020
NUU F4L Flip Phone
NUU A7L
Blu C6L 2020
Alcatel Go Flip 3
Nokia 1.3
LG Aristo 3 Plus
LG Aristo 3
Blu G50 Plus
NUU X6P
Motorola Moto E6
Motorola E
Motorola G Play (2021)
LG K31
Nokia 5.4
Motorola G Power (2021)
Motorola G Fast
LG K51
Can I replace the TruConnect SIM card?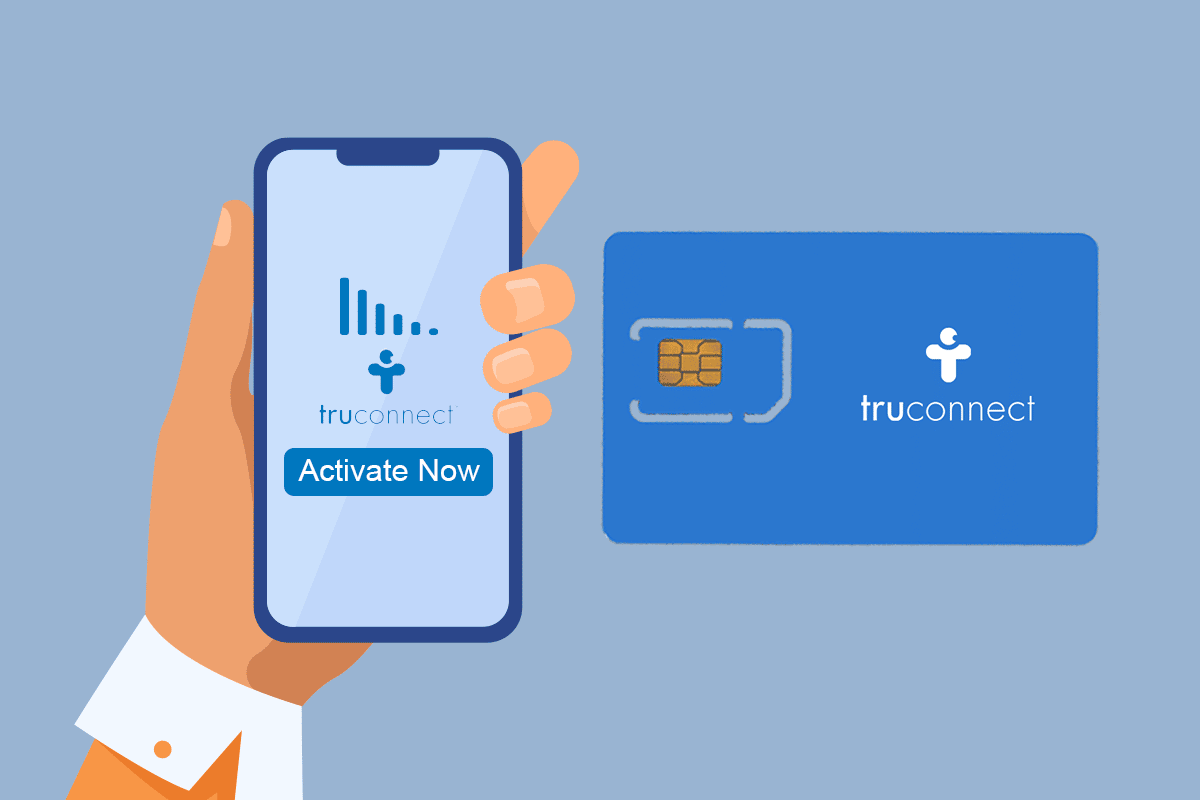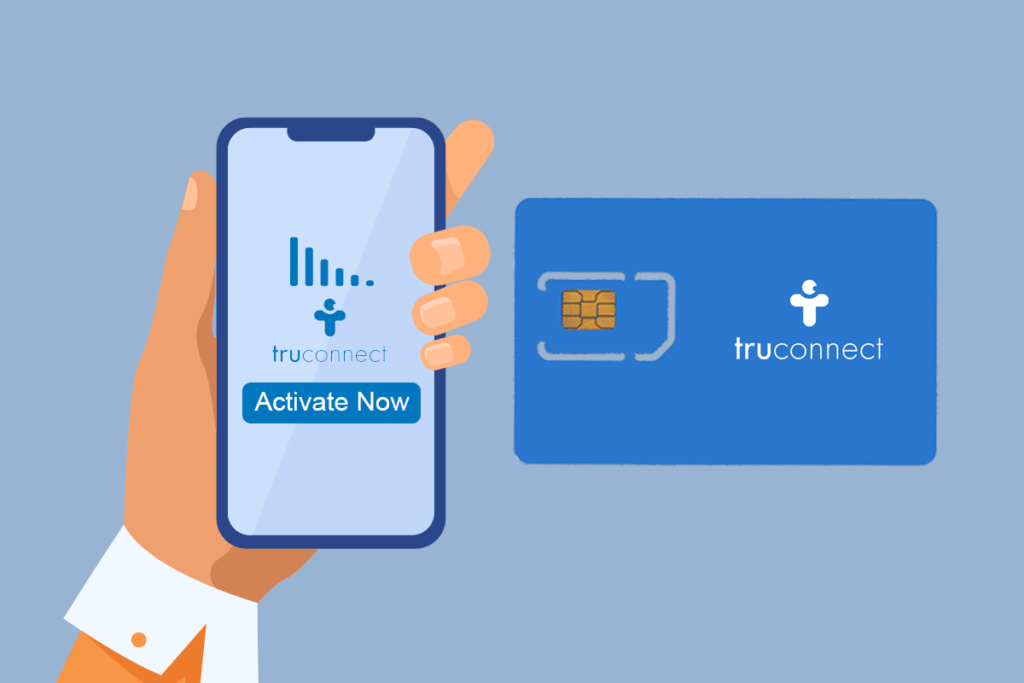 If your phone breaks, you can swap SIM cards and keep using Truconnect with any other device (most unlocked devices should work, and you can call Truconnect support for more details.)
But if your phone disappears into thin air, which means it got stolen or lost, so does your SIM card. But there is no need to worry, as your replacement SIM card will be provided at no cost if you qualify for the Lifeline program.
Should you insure your phone just in case it gets LOST, BROKEN, OR DAMAGED?
Thanks to the efforts of insurance firms, you may enroll in a plan that specifically covers your devices. However, policies like that are typically only available for really pricey mobile devices; therefore, unless your phone is pricey, you are not recommended to purchase insurance.
How to check the TruConnect application status?
Easily track your TruConnect Lifeline application update on the official website.
How to locate your phone if it is lost or misplaced?
Nowadays, you can use various methods and tools to track down a missing or lost mobile device. The relevance to your circumstance will depend on the environment, type of phone, settings on your device, functions on your device, etc.
Here are some tricks that might help you –
Calling Yourself – You can get great results by dialing your number from a different phone. If you or a friend or family member is in the vicinity of the phone, you can use its ring to pinpoint its exact location. Someone who doesn't know you might answer the phone if they hear it ringing, send it to you, or hold onto it until you can get there to claim it.
Display your phone number even when the screen is locked – It would be best if you utilized this technique and can usually save an emergency contact's number on your phone's locked screen. If someone finds your phone and is honest, they will call the number.
Using the "Find My Device/Mobile" or "Find My iPhone" apps – Today's smartphones typically include a "Find my phone" function. However, you'll need to activate the feature before you lose your phone to use it. Your phone's location services (GPS) must be turned on.
Search the Web – You can utilize Google services to find your Android device by visiting Android.com/find, but you must be a regular user of Google's services on that gadget to qualify. Using your Gmail username and password is the only method of access, and the current location of your phone, or its last known location, will then be displayed if you have mobile data turned on on your device. The options to "Make it ring," "Lock your device," and "Erase Phone" will also be available.
Get in Touch with Your ISP – At any time, you can call your service provider and explain the problem. Since they usually have a lot of expertise in finding devices, they may be able to help you find them immediately or at least point you in the right direction as you try the various methods outlined above.
Make Use of Trackers – You may want to consider installing trackers on your possessions and using the software (on your mobile device or computer) to track down any lost items, including your phone.
FAQs
Is truconnect customer service for 24 hours?
No, TruConnect customer service is not available 24 hours a day. They are available Monday-Saturday from 5:00 AM to 9:00 PM PST.
Is it possible to get a free replacement phone from TruConnect?
Yes, TruConnect offers a program that allows eligible customers to receive a free replacement phone.
Who is eligible for a free TruConnect replacement phone?
Eligibility criteria may vary, but typically it includes existing TruConnect customers who meet specific requirements, such as being enrolled in a qualifying government assistance program.
How can I request a free replacement phone from TruConnect?
TruConnect has designated channels for customer service, like their website or helpline, where you can request a replacement phone.
What information do I need to provide when requesting a replacement phone?
To verify your eligibility, you'll need your TruConnect account details, like your phone number.
How long does it take to receive the replacement phone?
If you'd like a replacement phone for free, inquire about the estimated turnaround time during your request.
Signup For Our Newsletter