Do you want to transfer money from Netspend to a bank account without complications? Your search ends here.
Based in Austin, Texas, Netspend is a global payment company. Technically, it functions as an agent for Republic Bank & Trust Company, Bancorp Bank, MetaBank, and National Association. Generally, every customer of this bank receives Netspend Visa Prepaid cards.
You can perform several transactions using the NetSpend app with or without a prepaid card.
You can check your balance, shop, pay bills and transfer money to a bank account—but it will take more work.
As many people have been curious about How to Transfer Money from Netspend to a Bank Account, this article will explain the different ways to do so easily.
So, let us get started without further delay!
Can I transfer money from NetSpend to a bank account?
Yes, you can transfer money to a bank account right now from Netspend. However, Netspend does not allow you to transfer money straight to a bank account. Therefore, you will have to utilize other methods.
4 Ways To Transfer Money From Netspend To A Bank Account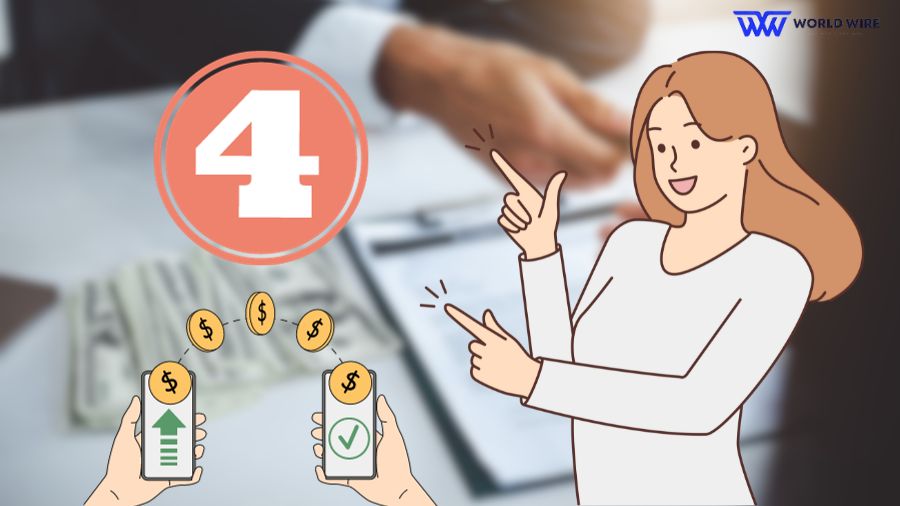 The following are a few solutions that can assist you in carrying out the transaction, as mentioned earlier:
You can transfer money using PayPal.
Withdraw at an ATM and then Deposit in your Bank Account
You can transfer money from Netspend using Western Union.
Withdraw money from your Netspend account at Walmart and deposit or transfer money to a bank account.
These are the four ways to transfer money to a bank account. The detailed steps and instructions below will help you carry out the task. Continue reading!
Here are the 4 ways explained in a detailed manner for you to carry out the actions effortlessly!
Transfer money from Netspend to a bank account using PayPal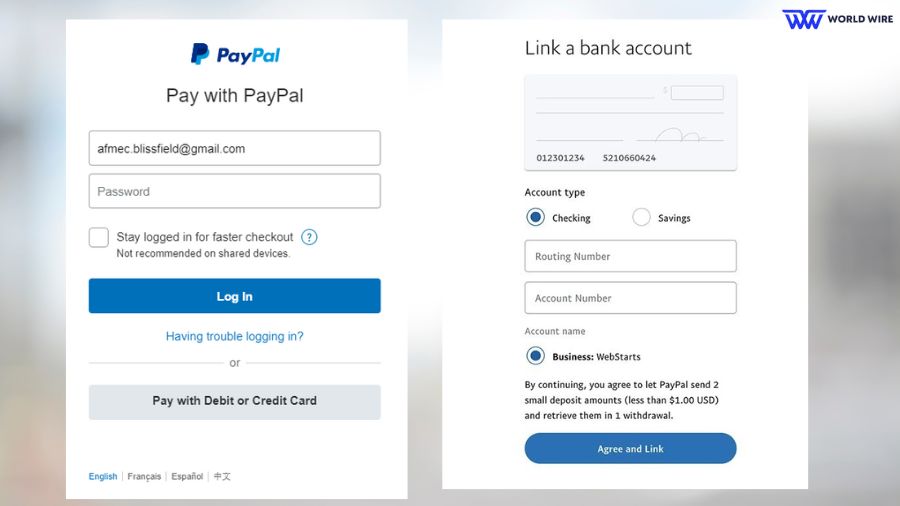 You may link your PayPal account to Netspend and start a money transfer to your bank account because Netspend is compatible with PayPal.
To link your Netspend to PayPal, you must log in to your account before linking your Netspend card. Your routing number and Netspend account are among the information required for the linking to be successful.
The actions that you ought to take are as follows:
Log in to your PayPal account.
The 'Wallet' option is one of the numerous options on your dashboard after logging in. Click it.
Select the option to "Link a Bank Account."
The account and routing number associated with your Netspend card must be entered. Enter this information accurately.
Click "Continue."
Verify that every detail is accurate before proceeding to the next step.
After selecting the "Add Bank Account" option, your Netspend account and PayPal will be fully linked.
Once finished, you can use your Netspend card to transfer money. The amount should be equal to or less than the balance on your Netspend account, which should be transferred here.
The process will take a little time, and money will appear in your PayPal account soon.
You can then take the money out of your PayPal account and deposit it into whichever bank you want. You must, however, link that bank to your active PayPal account.
Here are the actions you should take to accomplish this:
Log in to your PayPal account.
When you do this, several options, including the "Wallet" option at the top of the page, will appear on your screen.
To access PayPal on a smartphone, press the "Menu" option and then select the "Wallet" option.
Select the option to "Link a Bank account."
Selecting the option mentioned above will present you with a list of banks. Choose yours, then continue.
Click the "Don't see your bank?" option and proceed if you cannot find the bank below.
Finally, successfully link your bank.
Note – You can manually or instantaneously link your preferred bank to PayPal when linking bank accounts. You need to authorize the complete process after logging into your bank account to link your bank instantaneously. PayPal will compare your account information with your bank's in this scenario.
To ensure a successful linking process, verify your information first to link your bank manually. It's crucial to remember that it could take three to five business days to transfer money from PayPal to your bank.
Withdraw at an ATM and then Deposit in your Bank Account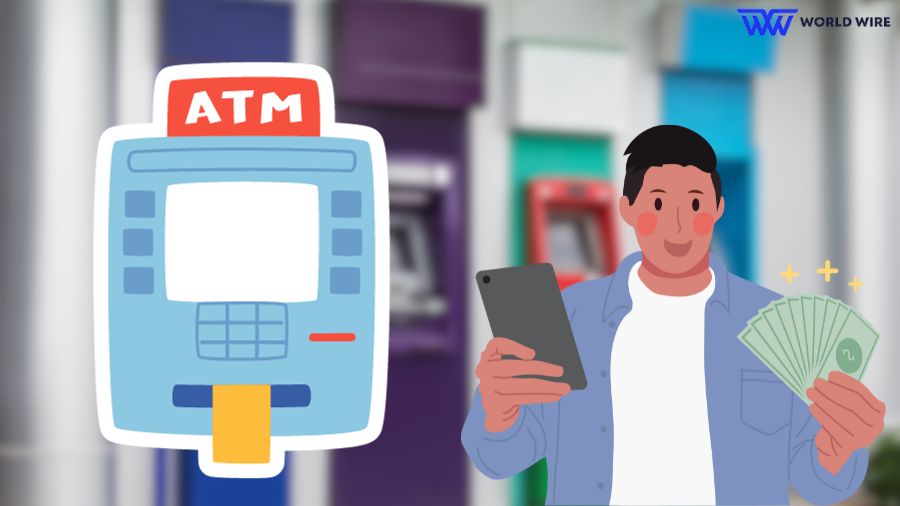 Withdrawing cash from an ATM and depositing it into your bank account is magic if the above method isn't suitable.
Additionally, the procedure is simple and uncomplicated. This is due to Netspend's feature that lets users take out cash from an ATM and deposit it into their bank accounts.
Please be aware that there is a standard fee of $2.5 per ATM when you make these withdrawals.
Nevertheless, if you take out cash from on-net ATMs using your Netspend card, you won't be charged anything.
Transfer money from Netspend to a bank account using Western Union
Western Union has helped international money transfers for many people throughout the years.
Considering that it works with Netspend and other money transfer services, this platform is among the finest. Money transfers from Netspend to Western Union and vice versa will be simple and hassle-free.
If you are a member of Western Union, you can obtain a Western Union NetSpend Prepaid MasterCard. You can then transfer money from your Netspend card to Western Union and subsequently to your bank account.
The following are the actions you need to take to have a successful transaction:
The most important thing to do is open a free account with Western Union. Afterwards, verify the account using original and valid documents like your driver's licence, official identification from the government, or any other valid proof of identification.
You can now begin the transaction procedure after completing the verification step. You need to enter your bank account information here, along with the amount you wish to transfer.
Enter the recipient's bank account information.
Select the payment method after that. The "Pay with your Netspend card" option is the one you should select in this scenario.
After making sure all the information is accurate, send the payment. The MTCN tracking number is available to assist you in tracking the transaction's progress.
Withdraw at Walmart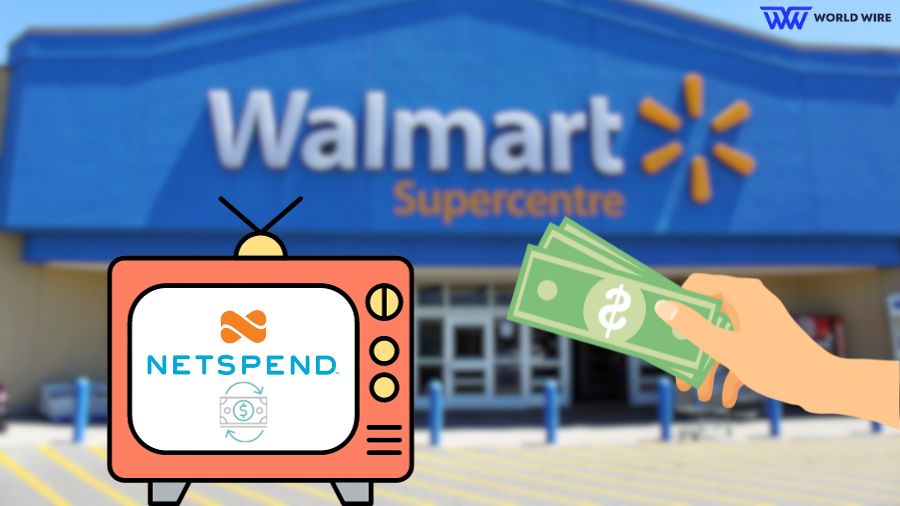 You can now withdraw funds from your Netspend account at any nearby Walmart location as we speak.
Regarding withdrawal fees, you should be prepared to pay $3.75 for each withdrawal. It is essential to understand that the daily withdrawal limit is fixed. You can only withdraw up to $5,000 in a single day.
Walmart now lets customers deposit money straight into their bank accounts, unlike other businesses.
You can now deposit the money you withdraw from your Netspend card directly into the bank account of your choice at the same location.
You should know that you may use Walmart to reload your Netspend card and use it for transactions.
Here, you can speak with Walmart employees, show them your cash, and request that they quickly transfer money to your card.
FAQS
Is it hard to obtain a Netspend card?
No, all you have to do is go to the Netspend website and complete the application online. Your name, street address, birth date, and other necessary information must be entered here. Following that, you will receive a customized card that you can use for purchases, bill payments, and other purposes.
Does Netspend offer a loan?
No, but you can easily transfer funds to your Netspend account by getting a loan from another financial institution.
How can I top up my Netspend account?
Several options are available to you if you wish to top up your Netspend account. Initially, you can request a friend of yours with a Netspend account to transfer funds to your account. Make sure to give your name and FlashPay ID to the sender. Recharging your Netspend account can also be done using your bank account.
Signup For Our Newsletter