Banned TikTok Videos – No one can deny the fact that TikTok is an entertaining application. Through short videos, the application was a quick way to reach people. However, the app is banned in several countries because of the controversy about data leaking.
Therefore, if you are looking for a way to watch banned TikTok videos, you have stumbled upon the right webpage. This article covers a detailed guide on how to watch banned TikTok videos, along with other FAQs.
So, here we go –
How to watch banned TikTok Videos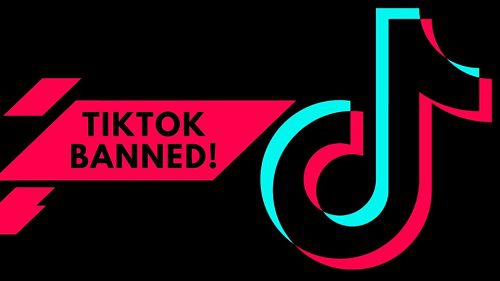 How to watch banned TikTok Videos These are a few ways you can watch banned TikTok videos –
You can change your location using a VPN and access this app on your mobile or computer browser.
Another way to access banned TikTok videos is by changing the location of your App Store on your iOS device. After that, download TikTok on your device and watch it.
Wiping your mobile data and then sideloading the APK file can also be a possible solution to watch banned TikTok videos on an android device.
Why is TikTok banned?
Protecting the privacy and data of citizens is a reason to ban TikTok in several countries. National security concerns are the top of all concerns, leading to the ban of TikTok in several countries.
Some countries restrict TikTok partially. The app was suspected of sharing the data with the government of China as it is an app of the Beijing-based company ByteDance.
India banned TikTok in June 2020 with concerns about data security threats. Russia banned the app in Feb 2022. Indonesia has censored TikTok with threats of inappropriate content.
In a nutshell, the countries banned TikTok from considering several concerns regarding privacy, data, and inappropriate content.
How do I open a banned TikTok account?

How do I open a banned TikTok account?
TikTok consists of strict guidelines. You will get banned immediately if you upload content that promotes nudity, alcoholism, drugs, etc.
The temporary ban is for 24 hours to 1 week. You can fix this issue if you feel you are banned by mistake by following the steps.
Tap on the TikTok icon after opening the app.
Click on the three dots shown in the top right corner.
Go to Settings & Privacy and tap on Report a problem.
Click on the Account & Profile.
Select Profile Page and then select Others.
Click on Need More Help.
Choose Appeal or Report accordingly.
How long are TikTok accounts banned?
TikTok can be banned for 24 hours but can also be extended for 14 days. The ban depends on the violation you have made.
Can you get a banned TikTok account back?
You can get back your banned account through some simple steps; however, before appealing for the ban to be removed, you need to check the violation you have made.
Unfortunately, you can only resolve the ban if your violation is lowered. If people put a lot of strikes against you, you might get a ban permanently.
Why is my TikTok account banned?
The social media app TikTok was popular as a video-sharing social network app. It was banned because of various reasons in various countries.
Some countries banned the application because of the privacy issue, while other countries banned this social media app because of concerns about inappropriate content and blasphemy.
How many TikTok violations can you get?
You may get a permanent ban if your profile gets reported for five or more violations. However, the deletion of your video restrictions is different.
How do you get out of TikTok jail?
To get out of the TikTok jail, you need to delete your last video. However, if it does not work, you can try uninstalling and reinstalling the application.
How long is a temporary ban on TikTok?
If your TikTok account is temporarily blocked, you will see no app user name or profile picture. The temporary ban is often for 2 hours and restricts you from going live on TikTok or uploading videos.
How can I contact TikTok?
To contact TikTok, go through the app's report section or mail them to [email protected].
What happens if you get permanently banned on TikTok?
After the permanent ban, you will get notified that your account is banned permanently. It will restrict you from posting or engaging on TikTok content.
What is shadow-banning TikTok?
Shadow-banning TikTok means the platform has ceased performing effectively for a creator, and his content will be only visible to a limited number of users.

Subscribe to Email Updates :