About Darren Bailey
Darren Bailey is an American politician, a member of the Illinois Senator for the 55th district, and a member of the Republican Party. Earlier, he was a member of the Illinois House of Representatives for the 109th district in South Illinois. He is currently the Republican nominee for the 2022 Illinois gubernatorial election. Bailey was born in Louisville, Illinois, on 17th March 1966.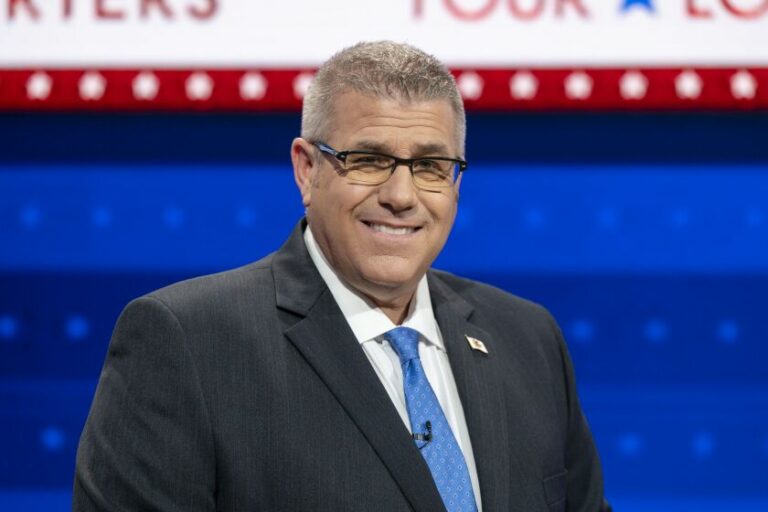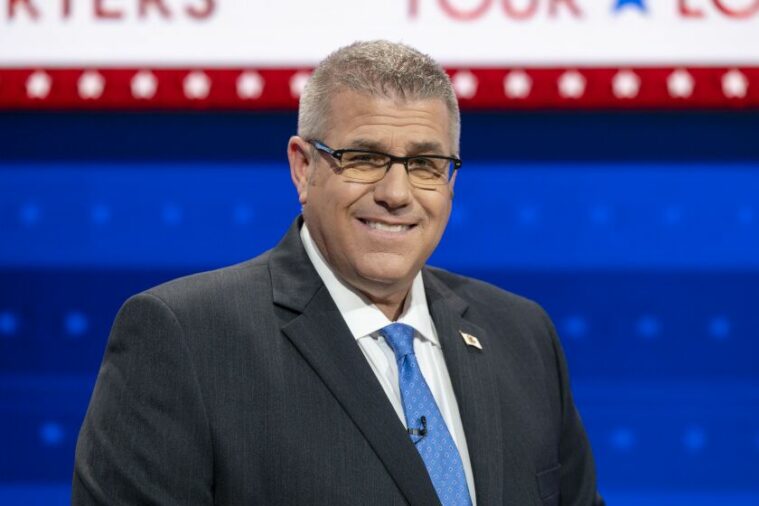 He completed his graduation from North Clay High School. He got a degree from an Association of Science in Agricultural Production from Lake Land College. Bailey is married to Cindy Stortzum, and the couple has four children and many grandchildren. He owns a family farm; along with this, he and his wife run a private Christian school.
Darren Bailey- Career
Earlier, Bailey was a member of the North Clay Board of Education. Bailey won against David Reis in the Republican Primary election of 2018. It was an unusual success for candidates endorsed by Dan Proft's Liberty Principles PAC. Bailey then won against the Democratic candidate Cynthia Given, the Secretary of Richland County and a member of the Democratic Party, by a margin of 76.14% to 23.86%. The 109th district at that time was located in the Illinois Senate, which included Edwards, Jasper, Richland, Wabash, and White counties and parts of Effingham and Lawrence counties.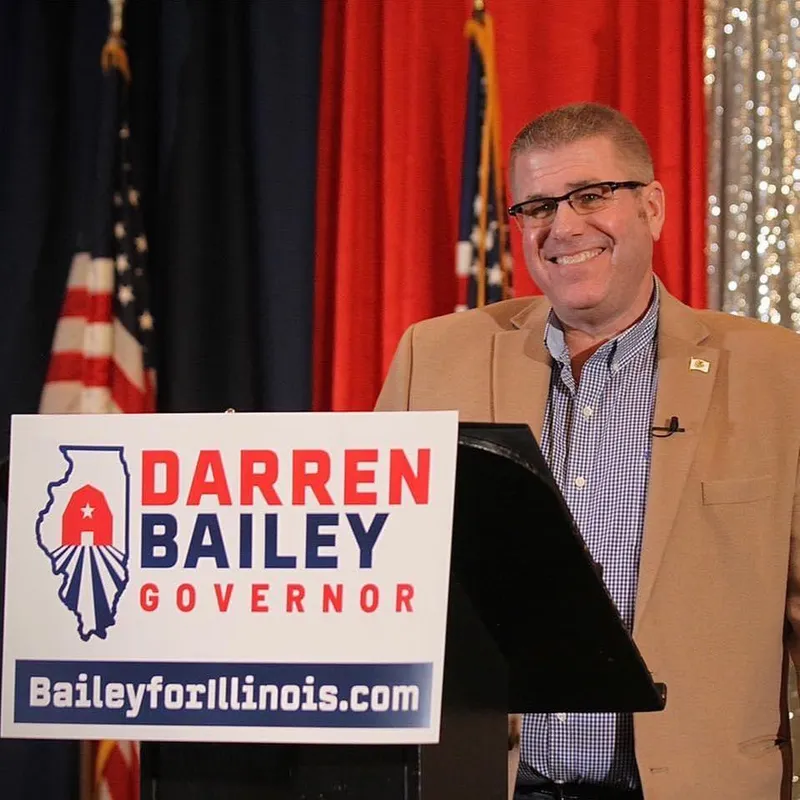 On 8th July 2019, Bailey declared that he wished to run for the Illinois Senate seat being vacated by Dale Righter. He won the primary election on 17th March 2020. Bailey won against Democratic Party candidate Cynthia Given in the general election. Bailey currently administers on the following committees: Agriculture (Minority Spokesperson); Education; Energy and Public Utilities; Health; Higher Education; Labor; Subcommittee on Public Health; App- Agriculture, Envir . & Energy; App- Higher Education; App-Human Services; App- Personnel and Procurement; Redistricting- E Central & SE IL.
About J.B. Pritzker
Jay Robert "J. B." Pritzker was born on 19th January 1965; he is an American businessman, philanthropist, and politician who is currently serving as the 43rd governor of Illinois. He owns a private business which is based in Chicago and is also a co-founder and managing director of the Pritzker Group. He is a member of the Pritzker Group and a member of the Pritzker family that owns the Hyatt hotel chain. He has an approx personal net worth of $3.6 billion as he owns a personal business.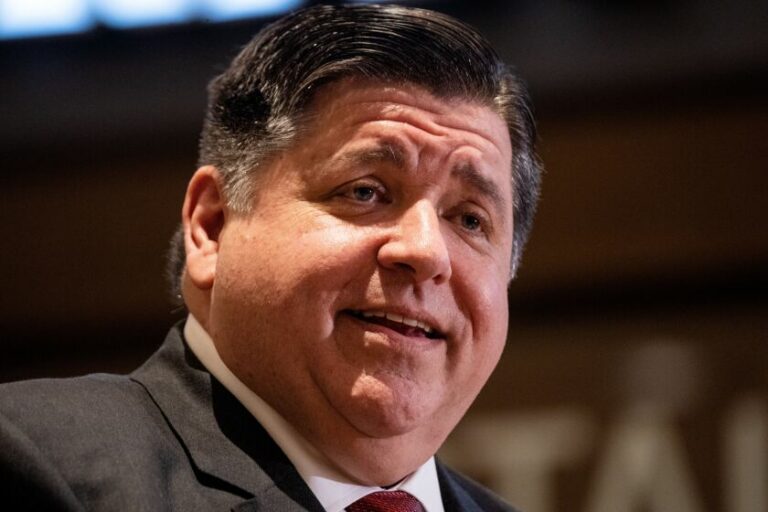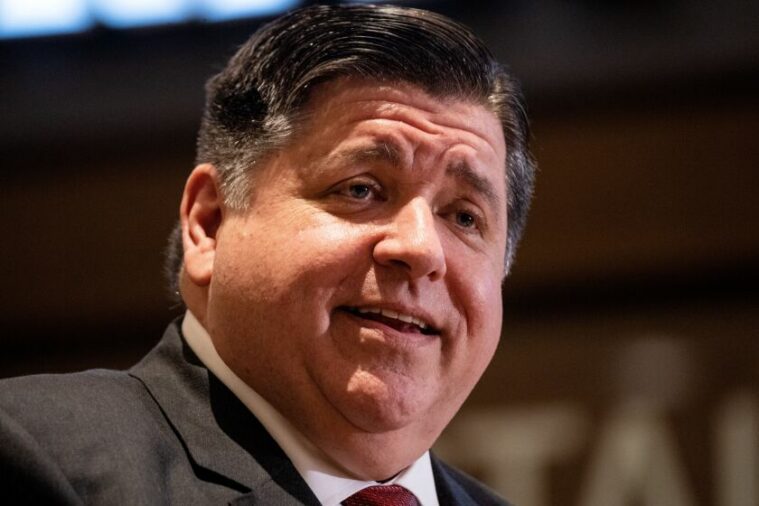 Pritzker was a nominee of the Democratic party for governor of Illinois in the 2018 gubernatorial election. On 6th November 2018, he won against Republican incumbent Bruce Rauner in the general election and was sworn in office on 14th January 2019.
Also read: Trump Heads to Memphis to Speak at the American Freedom Tour
J.B. Pritzker- Career
In the Presidential election of 2008, he served as a national co-chairman for Hillary Clinton's campaign. He was a representative member of the 2008 Democratic National Convention and the 2016 Democratic National Convention. He aided President Barack Obama in the 2008 general election and helped in bringing the Clinton and Obama campaigns in Illinois together. Also served on the Washington, D.C. legislative staff of U.S. Senator Terry Sanford (D-NC), U.S. Senator Alan J. Dixon (D-IL), and U.S. Congressman Tom Lantos (D-CA), for whom he handled multiple domestic and international issues. Pritzker originated Democratic Leadership for the 21st Century.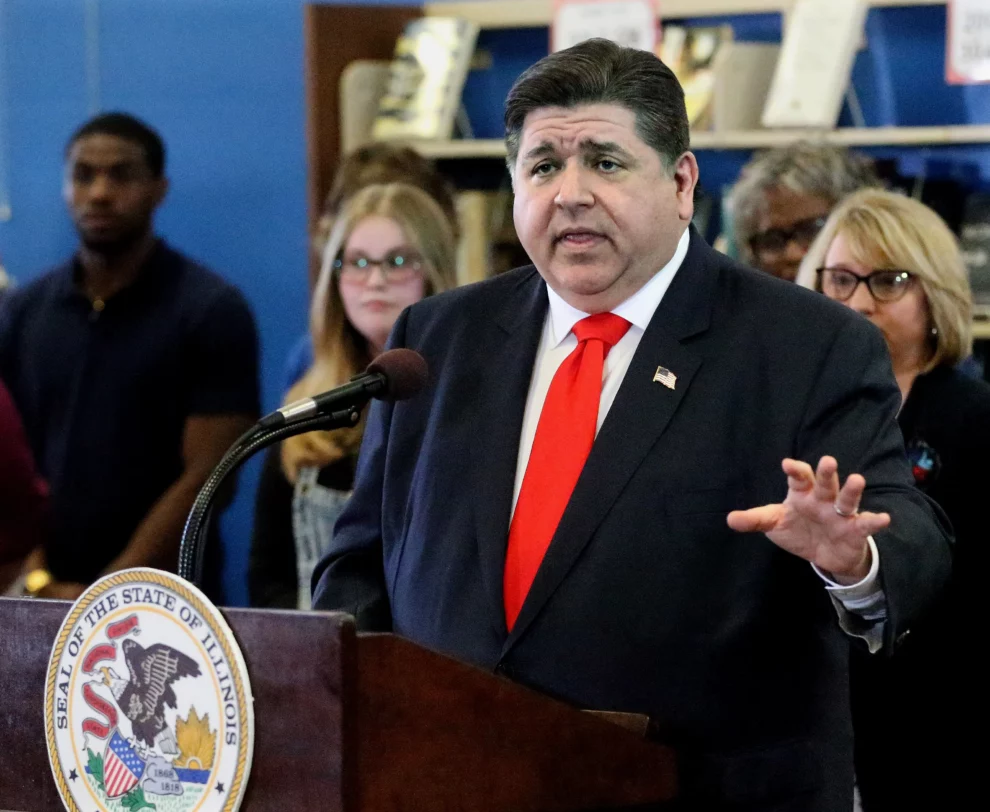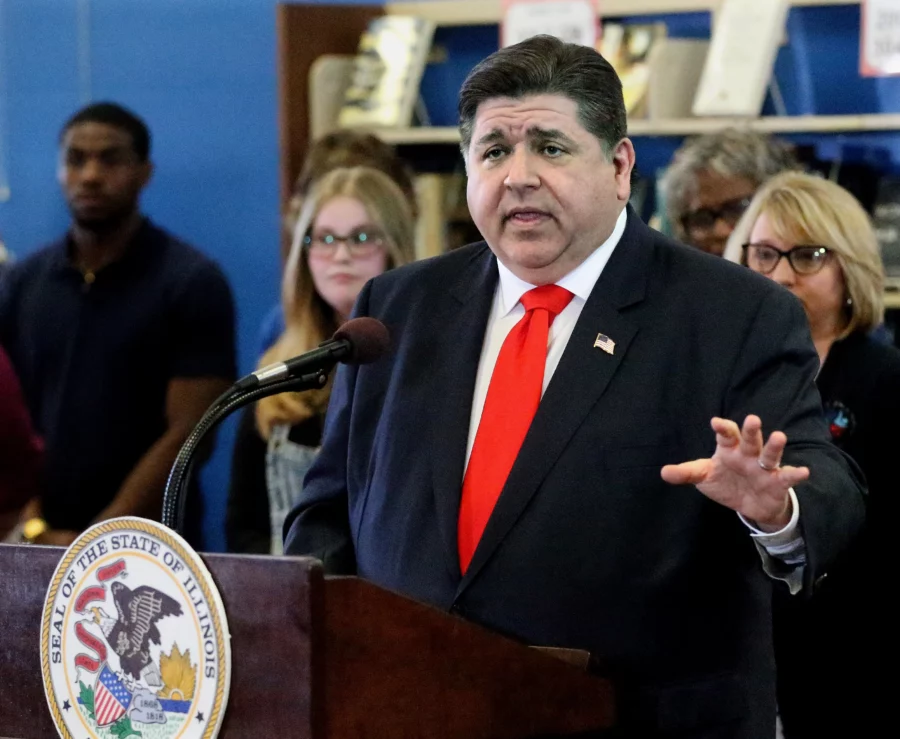 It is a national organization committed to captivating voters under the age of 40 to the Democratic Party. He ran for the U.S. House of Representatives in Illinois's 9th congressional district in 1998. He spent a half-million dollars from his fortune on television ads in the Chicago market. Pritzker came into the third position among five candidates in the Democratic primary, receiving 20.48% of the vote, to State Representative Jan Schakowsky's 45.14% and State Senator Howard W. Carroll's 34.40%.
Election Results of 2022 Illinois Primary
Illinois Republicans on Tuesday elected prudent state Sen. Darren Bailey to take on Gov. J.B. Pritzker, a billionaire who effortlessly won the Democratic nomination and spent millions so he could get the competitor he wants and increase his already considerable advantage in the state this fall. Bailey overpowered five other Republicans to win the nomination. He is totally against abortion and received former President Donald Trump's endorsement on Saturday. Donald Trump's endorsement on Saturday. Bailey boosted his statewide profile during the pandemic by opposing Pritzker's COVID-19 measures. He filed a case against Pritzker over a stay-at-home order and was escorted off the floor of the Legislature for refusing to wear a mask.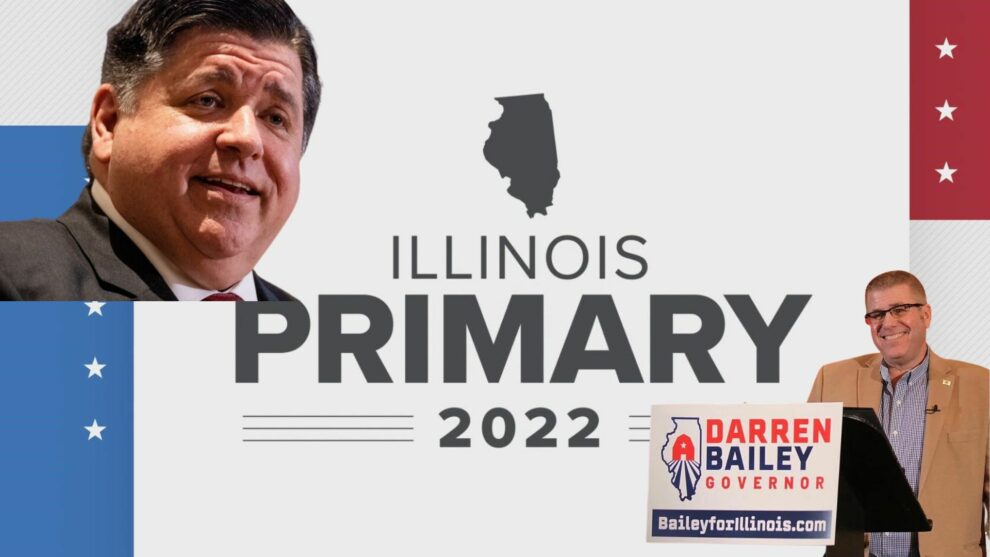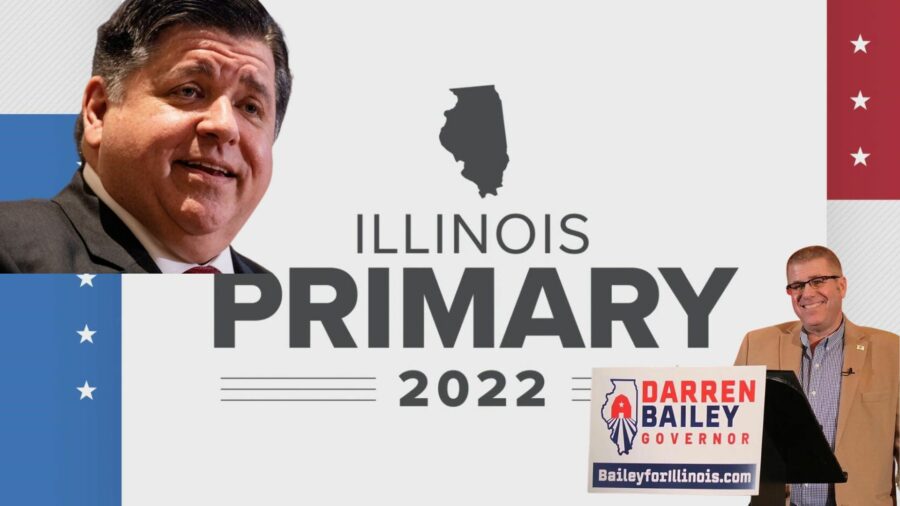 Pritzker, an owner of the Hyatt hotel fortune, is looking for his second term, and the Democratic Governors Association spent a good amount on advertisements to help Bailey so he could win the GOP primary, including ads noting he is "100% pro-life."  Bailey refused the idea that he could not win and condemned "establishment Republicans" for contributing to decades of dereliction in the state. "We're going to send a message to the Republican establishment that we will not be bullied into sacrificing our principles to elect their candidates," he told a crowd at a campaign rally in rural Illinois this month. A former attorney and the first Black mayor of Illinois' second-largest city Republican Richard Irvin was seen as one of the top candidates when he joined the race with financial support from billionaire Ken Griffin. Republican Richard Irvin, a former prosecutor who was the first Black mayor of Illinois' second-largest city, was seen as a top nominee when he joined the race, with financial support from billionaire Ken Griffin. But in spite of Griffin's investment of $50 million into Irvin's campaign, he was damaged by continuous attacks from his rivals, including Pritzker.
Who is running for governor in Illinois in 2022?
Darren Bailey, Richard Irvin, Gary Rabine, Paul Schimpf, Max Solomon, and Jesse Sullivan are some candidates who are running from The Republican Party. Beverly Miles and J. B. Pritzker from the Democratic party are running for governor in Illinois in 2022. 

Subscribe to Email Updates :