The American Freedom Tour is going to be held in Memphis, Tennessee (U.S.A). Former President of America Donald Trump is coming to Memphis for the America Freedom Tour. This is a golden chance for the people of Tennessee to hear from their former President Donald Trump in their home state next weekend when President Trump speaks at the American Freedom Tour in Memphis. American Freedom Tour is a one-day event which will take place at the Landers Center on the 18th of June. The Tour will feature a group of renowned America First speakers such as Donald Trump, Donald Trump Jr., Candace Owens, Mike Pompeo, Kimberly Guilfoyle, and "2000 Mules" filmmaker and famous author Dinesh D'Souza.
Trump Heads to Memphis to Speak at the American Freedom Tour  -what's the American Freedom Tour all about?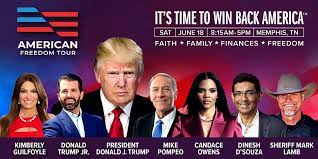 The American Freedom Tour being held by former President Donald J. Trump, is a celebration of faith, family, inviolable rights and God-given American freedoms. Prominent speakers will discuss the "four pillars of conservatism -Faith, Family, Finances and Freedom," which are the main focus of the event.
Venue, Date, Time and location of The American Freedom Tour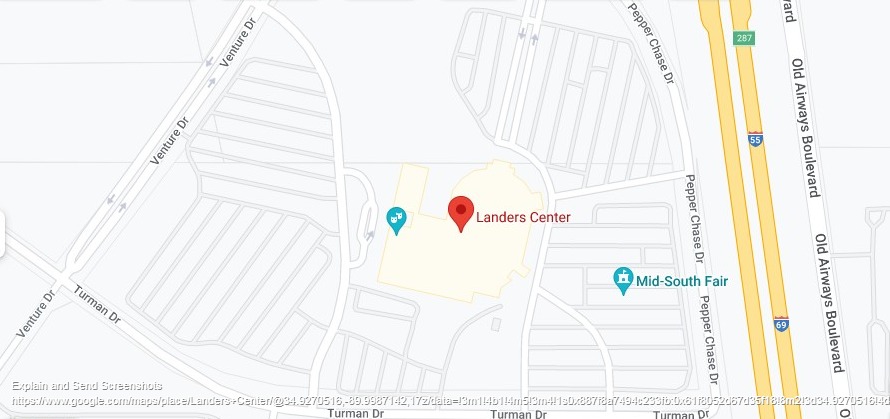 The tour will take place on 18th June from 8:15 a.m. to 5:00 p.m. The Tour will be held at Landers Center. The location of the venue is 4560 Venture Dr, Southaven, MS 38671.
Also read|Landers Center Parking Guide
Speakers of The American Freedom Tour
Donald John Trump was born on 14 June 1946 in New York (USA). He is an American diplomat, media personality, and businessman who served as the 45th president of the United States from 2017 to 2021. He is from the Republican Party. He becomes the first U.S. president with no previous military or administration service.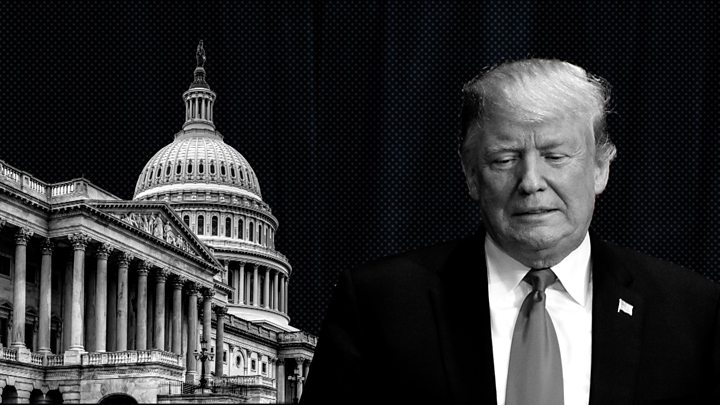 Trump was a real-estate developer and businessman who owned, managed, or licensed his name to several hotels, casinos, golf courses, resorts, and residential properties in the New York City area and around the world. After holding the post of President of his  father Fred Trump's real estate business in 1971 he renamed it 'The Trump Organization'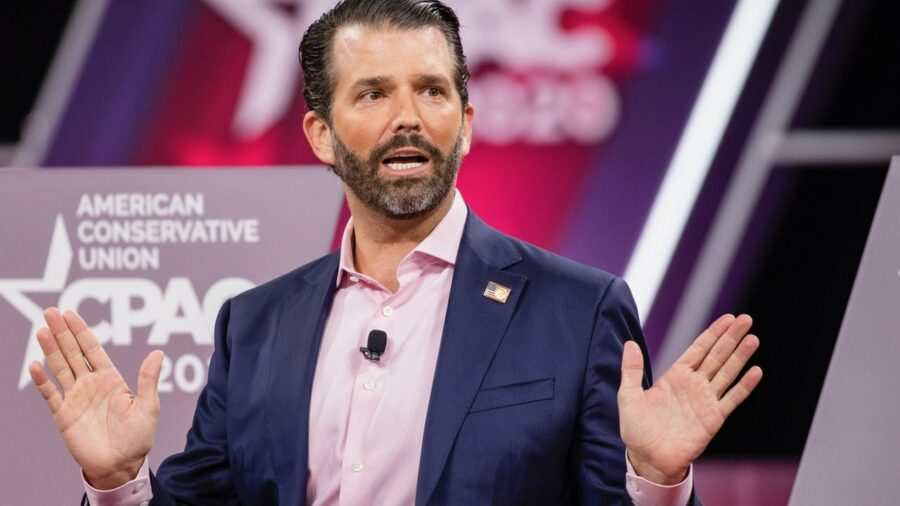 Donald Trump Jr is an  American political activist, businessman, author, former television presenter and Executive Vice President of The Trump Organization. Donald Trump Jr is the son of Former President Donald J Trump and his first wife businesswoman Ivana Trump. He is known as an executive in the Trump Organization and for former boardroom judge on The Apprentice.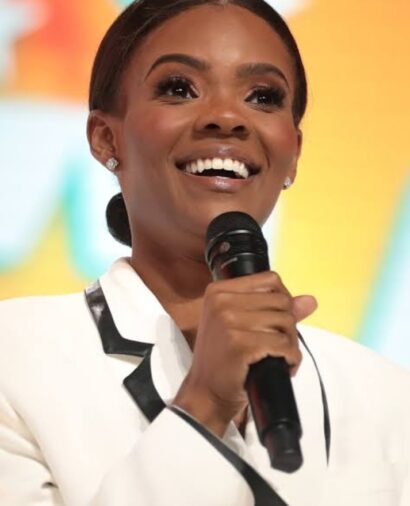 Candace Amber Owens Farmer is an American conservative influencer, author, talk show host, and political commentator. She is the founder of the BLEXIT foundation, an organization dedicated to driving conservative principles into urban communities. She is a prominent speaker and best-selling author and also the host of the weekly "Candace Owens Show."
Mike Pompeo (Michael Richard Pompeo) was born in Orange, California to Dorothy and Wayne Pompeo. In 1982, Pompeo completed his graduation from Los Amigos High School in Fountain Valley, California, He played basketball there. In 1986, Pompeo graduated first in his class from the United States Military Academy at West Point, he majored in engineering management from there.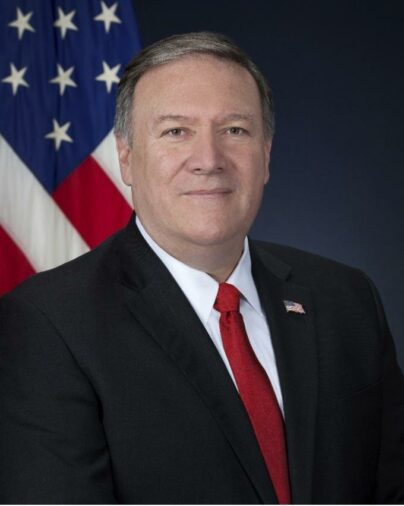 Mike is an American politician, negotiator, and businessman who administered under President Donald Trump as director of the Central Intelligence Agency (CIA) from 2017 to 2018 and as the 70th United States secretary of state from 2018 to 2021. He has served as the 70th Secretary of State of the United States and was also elected to four terms in Congress.
Kimberly Guilfoyle was born in San Francisco on 9th March 1969 to a Puerto Rican mother and an Irish father. She was raised as a Catholic.  Mission District of San Francisco and Westlake, Daly City are the places where she grew up.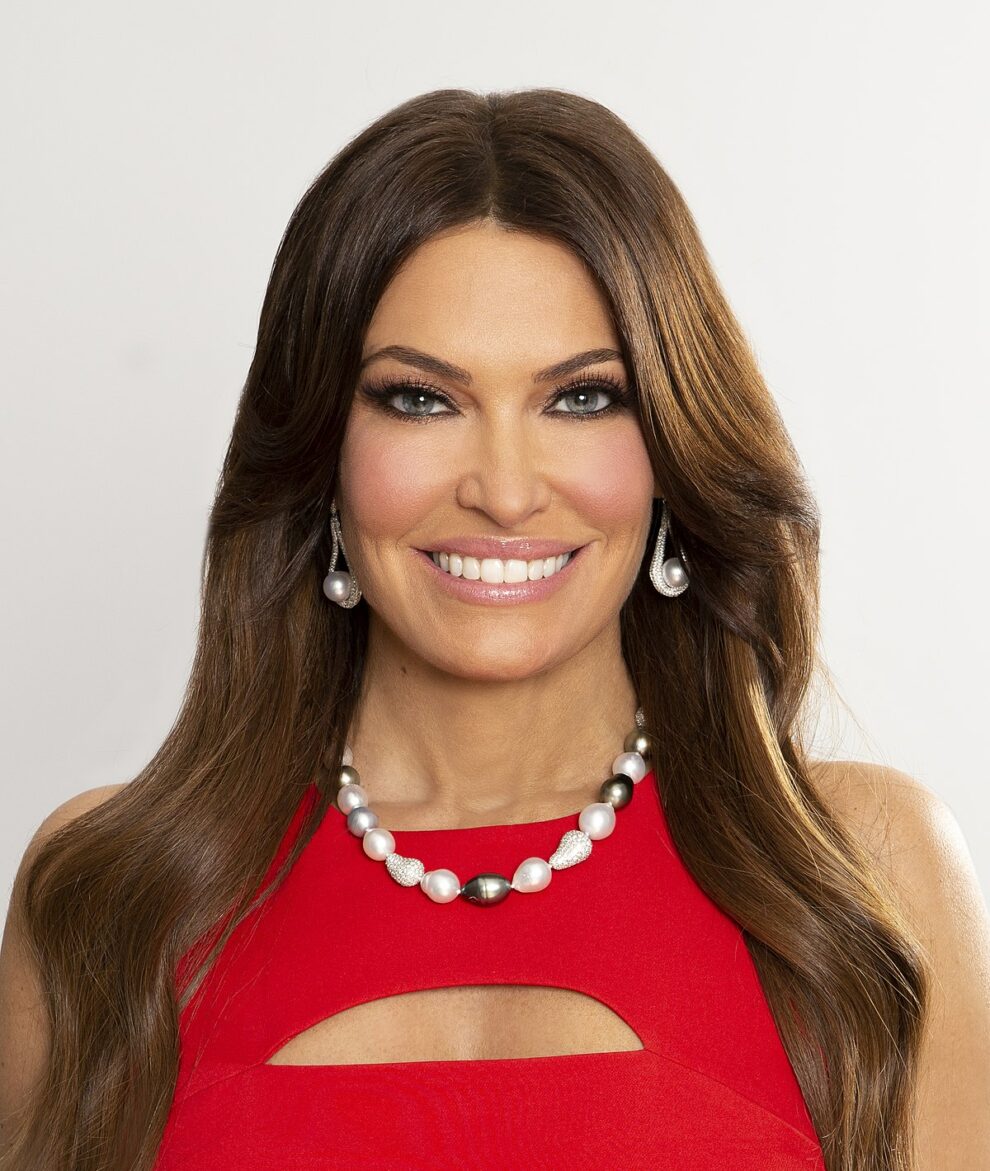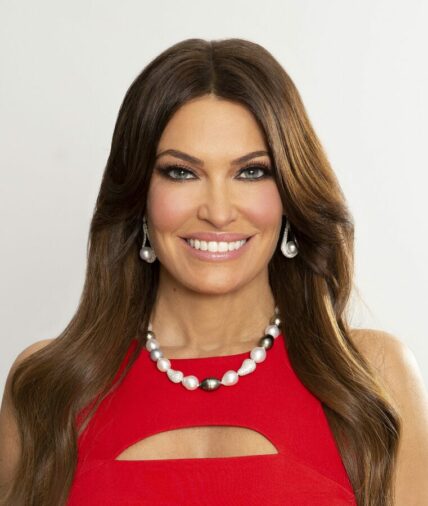 She is an American political analyst, journalist, attorney, and television news personality who co-hosted The Five on Fox News. She has also served as an advisor to the 45th President of the United States, Donald Trump. Kimberly is a member of the Republican Party. From 2006 to 2018 she worked at Fox News and also co-hosted The Five on the network. After some time she joined America First Policies, a pro-Trump super PAC, to campaign for Republicans in the 2018 midterm elections.
Dinesh D'Souza ( full name Dinesh Joseph D'Souza) was born on 25th April 1961. He was born in Mumbai, India. He is an Indian-American right-wing political commentator, provocateur, author, filmmaker, and conspiracy theorist. D'Souza has written over a dozen famous books, several of them are best-sellers in the New York Times. He shifted to the United States to attend school on a Rotary Scholarship and served as a policy analyst in the Reagan White House.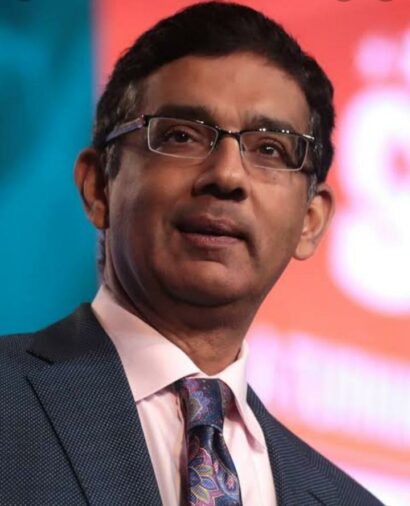 He completed his graduation from Dartmouth College. D'Souza has served as the John M. Olin Fellow at the American Enterprise Institute and the Robert and Karen Rishwain Fellow at Stanford University. From 2010 to 2012, he was the president of The King's College a Christian school in New York City. He resigned from the president post after an alleged adultery scandal. He is married to Debbie D'Souza and they have three children.
He has written more than 15 nationally notable books and has also been invited to speak to groups worldwide on important topics like politics, philosophy and Christianity. The New York Times has named him as one of the most influential conservative thinkers. The World Affairs Council listed him as one of the nation's 500 leading authorities on international issues, and Newsweek cited him as one of the country's most prominent Asian- Americans.

Subscribe to Email Updates :