Joe Seales was an ordinary US citizen before he burst into the limelight when he founded the Right Side Broadcasting Network in July 2015. The right-leaning media channel has recently launched its very own multi-platform app for Android, iOS, Roku, and Amazon. The headquarters of the Right Side Broadcasting Network is in Auburn, Alabama.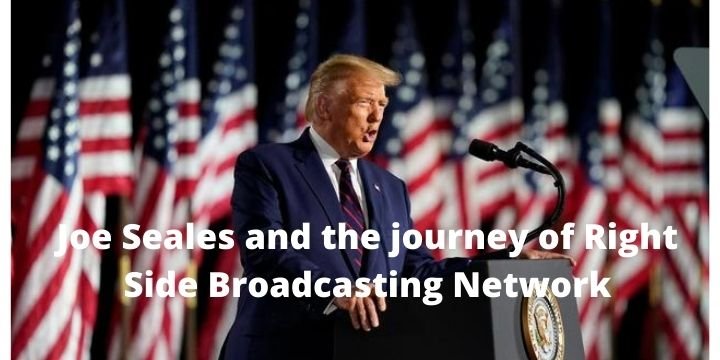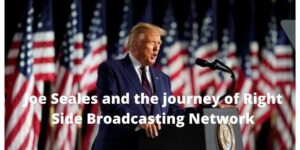 How it all began
In 2015, Seales started live streaming all the rallies held by Donald Trump in his presidential election of 2016. The videos started gaining popularity over YouTube garnering views in millions. What started off as a YouTube channel has expanded into a website, app and a strong social media presence on various platforms like Instagram, Facebook, YouTube and Twitter. Since then, RSBN has popped off as a staple for Trump supporters as their main source of news.
The Unique Selling Point
What sets RSBN's coverage apart from any other news channel or network is its unedited and raw nature. Seales saw that most channels were circulating just the important bits of policy detail and the signature Trump on-the-spot zingers. The news networks did this so that their videos would find value on news circuits as well as online platforms. But he also realized that there is a large audience that wanted to see the entire spectacle in all its detail and raw nature. And that is what he decided he would tap into.
Also read – The RSBN Mobile App Review
The Financial Aspect
When Seales started the network, it was all based on out-of-pocket expenditure. But ever since the network has gained its popularity, it has been largely dependent on crowdfunding. The now crowd-funded network boasted of an average 25$ donation per head in 2016. Back then, Seales also mentioned that he had been approached by venture-capitalists but he was hesitant about taking that route as he wanted to maintain ownership of his content and avoid censorship as far as possible.
The Future
The RSBN has seen a meteoric rise to success since 2015. It has also boasted of viewership from the big man himself. In 2016 Seales said, "Our goal is to be relevant after the election when there are no more Trump speeches." It seems to have really worked out for him ever since. The coverage of the 2020 elections has also been received well by the conservative viewers. The network also streamed the controversial speech on the 6th of January 2021 in Washington DC which was followed by the storming of the Capitol Building. The viewer base has been on a steady rise ever since.
Conclusion
We hope you found this article helpful and informative. We have already covered the all-new RSBN app in great detail on the website (including step-by-step guides and reviews) and we will continue our coverage as we receive more information. To stay up-to-date on all the news, tune in to our website! We write articles on the latest news in technology, politics, entertainment, and everything in between! If you are an Android user you should definitely check out our article on the RSBN mobile App review.

Subscribe to Email Updates :