Kayleigh McEnany Son – Kayleigh McEnany and Sean Gilmartin have become parents for the second time. Kayleigh gave birth to her second child, Nash Gilmartin, on November 29.
This article briefly describes former White House press secretary Kayleigh McEnany's life, family, and other interesting facts.
Kayleigh McEnany Son, Nash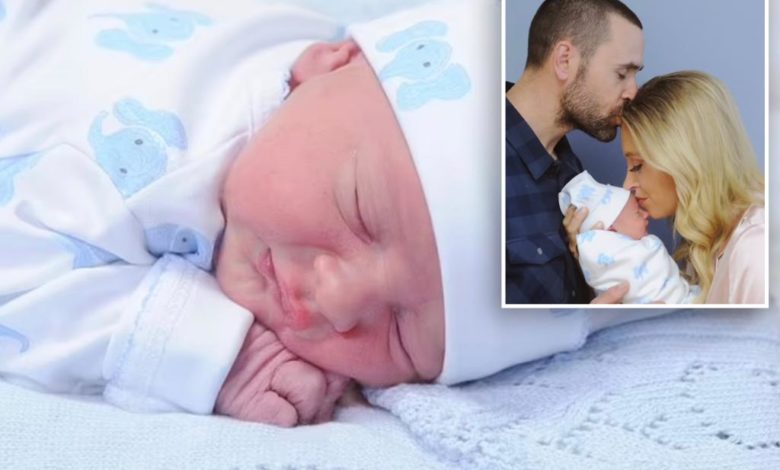 Kayleigh McEnany, the former White House press secretary, gave birth to her second child, a son named Nash, on Tuesday, November 29.
She revealed the birth of her second child on Twitter and Instagram, adding, "Sean Gilmartin and I are thrilled to announce the birth of our son, Nash! What a truly joyful time. God has blessed us immensely!"
Kayleigh McEnany and her husband married in 2017 and had their first kid, Blake, in 2019. The couple surprised everyone by disclosing the baby's gender in July, four months after announcing her pregnancy on Fox TV.
Fox News reporter, Emily Compagno, uploaded a photo of the delighted new parents holding their kid with the caption, "Kayleigh's baby boy has arrived! We are sending all of our love, well-wishes, prayers, and support to the now family of four." Kayleigh McEnany son, Nash, was born on Tuesday.
Kayleigh McEnany Bio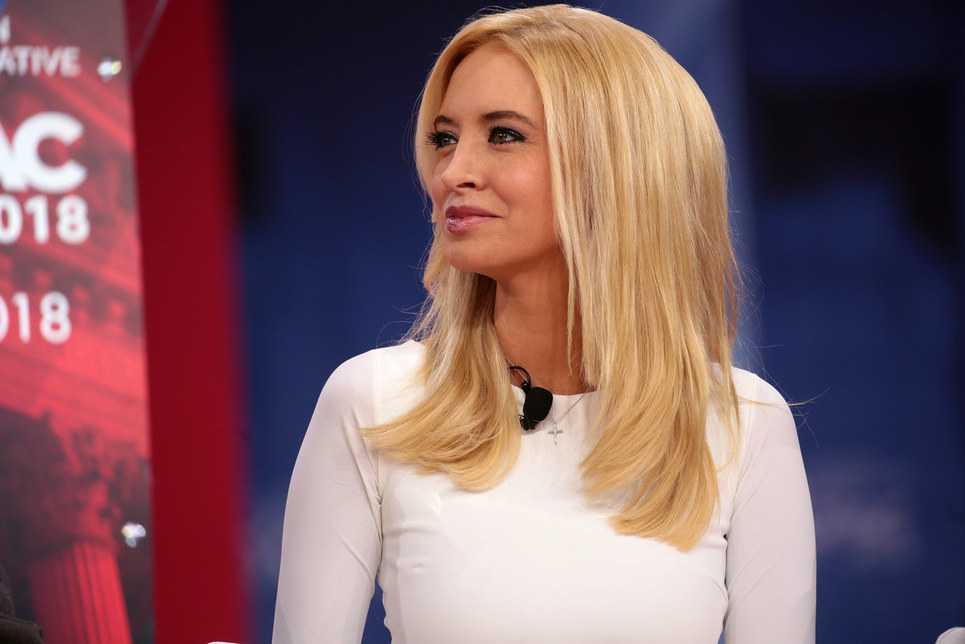 Kayleigh McEnany is a prominent figure, novelist, and political commentator from Tampa, Florida. Following President Trump's inauguration in 2017, the White House had four Press Secretaries before settling on Kayleigh McEnany.
She even worked as a CNN political analyst and CNN primetime hostess. She officially joined the RNC in 2018 after being chosen as the party's new spokesman in 2017.
McEnany attended the prestigious Catholic Preparatory Academy of the Holy Names in Tampa. After graduating from high school, she attended Georgetown University's School of Foreign Service in Washington, D.C., and then spent a year at St. Edmund Hall in Oxford.
McEnany spent three years as a producer on "The Mike Huckabee Show" after graduating from Georgetown.
McEnany started her legal career at the University of Miami School of Law, where she spent her first year before transferring to Harvard. McEnany was recognized as an outstanding student by the University of Miami School of Law and bestowed the Bruce J. Winick Award for Excellence on the top one percent of graduating law students.
She attended Harvard Law School for her second and third years, graduating in 2016. Kayleigh's background includes working at ABC News and overseeing Fox News' business and news programming.
Kayleigh McEnany Family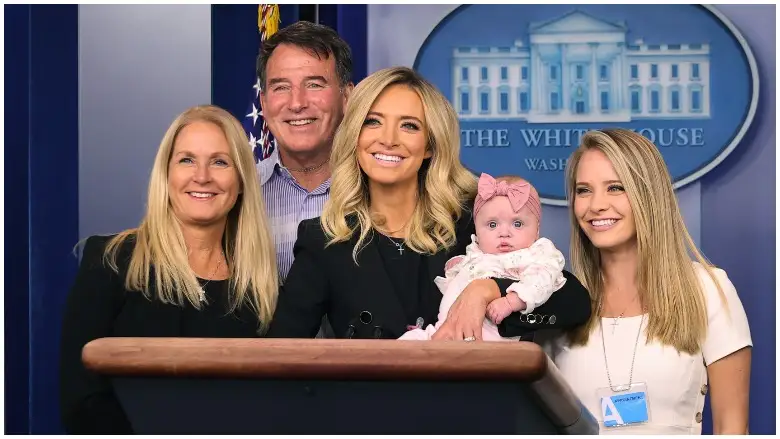 Kayleigh McEnany started dating Sean Gilmartin in 2015 when he was a rookie for the New York Mets, and the couple got married in November 2017.
The star pitcher Sean has nearly a decade of Major League experience as a left-handed hitter and is now a free agent; however, the Minnesota Twins have been linked to him. Sean Gilmartin has formerly played for the Orioles, Mets, and Rays.
Sean and Kayleigh Gilmartin have a two-year-old daughter, Blake Avery Gilmartin. Kayleigh's second child is Nash Gilmartin.

Subscribe to Email Updates :