Kellyanne Conway Book – Sales, Review, and PDF
Kellyanne Conway has served as a senior counselor to President Donald Trump during his White House administration. She has been in talks right now because of her recent book – Here's the Deal: A Memoir.
So far, she has written two books – "What Women Really Want: How American Women Are Quietly Erasing Political, Racial, Class, and Religious Lines to Change the Way We Live," which was co-written by Conway and Democratic pollster Celinda Lake in 2005 and "Here's the Deal: A Memoir" in 2022.
Kellyanne Conway Book Review – Here's the Deal: A Memoir
The public opinion regarding the book is surprisingly positive, with many stating that the charm of Conway is felt in the book in its deeply personal writing, "One of the most intelligent, savvy, honest and smart street players in the administration was Kellyanne," says a reviewer who gave the book five stars.
"From her life as a young child in S. Jersey through every moment of her experiences with Trump and his political adventures, Kellyanne Conway shares her story; every bit of it. This girl can talk!" says another reviewer who also graced the book with five stars.
However, we have a mixed kind of opinion when it comes to Here's the Deal. Here, we have shared an in-depth review of Here's the Deal: A Memoir that we highly recommend you to read.
Kellyanne Conway Book Sales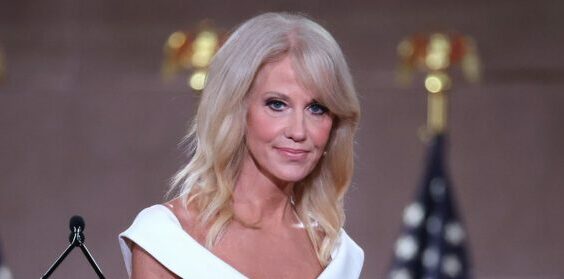 The book started well, sold over 25,000 copies in the first week, and became New York Times bestseller. However, the book quickly disappeared off the New York Times bestseller list.
It dropped out of the top 15 this previous week. Sales dropped from 8,000 copies the week before to 5,000 copies the prior week.
You could be left wondering who purchased the initial 25,000 copies in light of this information. Kellyanne's daughter Claudia could be hiding boxes of them all around the DC metropolitan region. This would be a classic case of "Sajegi," a Korean term referring to the mass purchase of a published work by the same people that made it.
"Here's the Deal" is now listed at number 776 on Amazon this morning. As of last night, it was less than 1,000.
Even the horribly reviewed and critiqued Sarah Huckabee Sanders' fiction novel sold more copies. She has 100,000 copies in print as of December 2020, according to the NPD Book Scan. The cash grab she had in her mind was not much of a grab at all. She definitely lost almost all of the money she splurged on this book.
The sensational book "Too Much and Never Enough" by Mary Trump about her uncle, as noted by the Intelligencer, exploded off the shelves, selling 950,000 copies on its first day. Bob Woodward, a pioneering journalist, sold 600,000 copies of "Rage" in its first week.
Conway's biography included a story about how the former commander-in-chief thought about quitting the 2016 election weeks before Election Day, and Trump had tough words for it. Following the emergence of the infamous Access Hollywood video, Conway claims in an excerpt from the book that Trump contemplated quitting, but she urged him to continue.
Kellyanne Conway Book PDF Download
Downloading the Ebook variant of the book is extremely easy and simple. Simply visit Amazon or any other valid retailer's website and download the pdf from there. Please note that any website claiming to enable you to download the pdf for free is a scam and is most likely illegal.

Subscribe to Email Updates :