Check Kellyanne Conway's "Here's The Deal" Review. Served as a senior counselor to the president in the administration of Donald Trump, Kellyanne Conway is an American pollster and political consultant. Previously she was a strategist and a campaign manager for the Republican Party, and Formerly she was the CEO and president of a polling company. She was also an author. In this article, we will give a review of the book "Here's the Deal."
Kellyanne Conway's husband is a Wachtell, Lipton, Rosen & Katz legal team member. They have four children, Charlotte, Vanessa, and twins Claudia and George IV.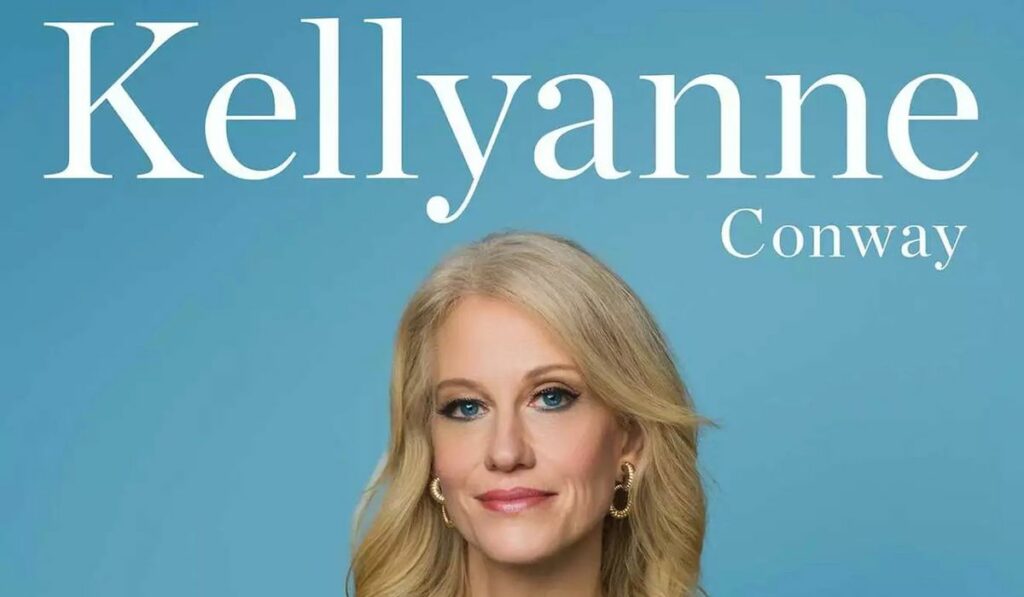 Conway was the first woman who had run a very successful presidential campaign in the United States. From 2001 to 2008, Conway lived in Trump tower and conducted private polls for Trump back in 2013. 
In the 2016 Republican Presential Primaries, in the beginning, Conway chaired a pro-Cruz action committee in which she superscribed Ted Cruz ( an American politician, member of the Republican party, and attorney serving as junior United States Senator for Texas since 2013 ). Later Conway was appointed as a senior manager and campaign manager, and later on, she joined Trump's administration as a counselor to the president.
Conway was surrounded by controversies when she spoke multiple times about the "Bowling Green Massacre" that had never been taking place and by employing the clause "alternative facts" to represent a false and disproven number of presence of Trump's inauguration.
 After she openly praised commercial products linked to the president's daughter, Ivanka Trump, members of Congress from both parties demanded an investigation into an alleged ethical breach. Kellyanne Conway was recommended to be fired by the U.S. Office of Special Counsel in June 2019 due to "unprecedented" numerous violations of the Hatch Act of 1939.
Convey had left the administration in August 2020, months after the dispute between herself and Kellyanne's daughter Claudia. She criticized her in the press personally as well as politically. Claudia intermediated her for seeking legal emancipation.
She got an award for worst supporting actress at 39th Golden Raspberry Awards.
Kellyanne Conway's "Here's The Deal" Review
After Ted Cruz's failed presidential campaign and Paul Manafort overstaying his welcome, Kellyanne Conway joined Donald Trump's inner circle. White House, under Trump's rule, was a snake pit.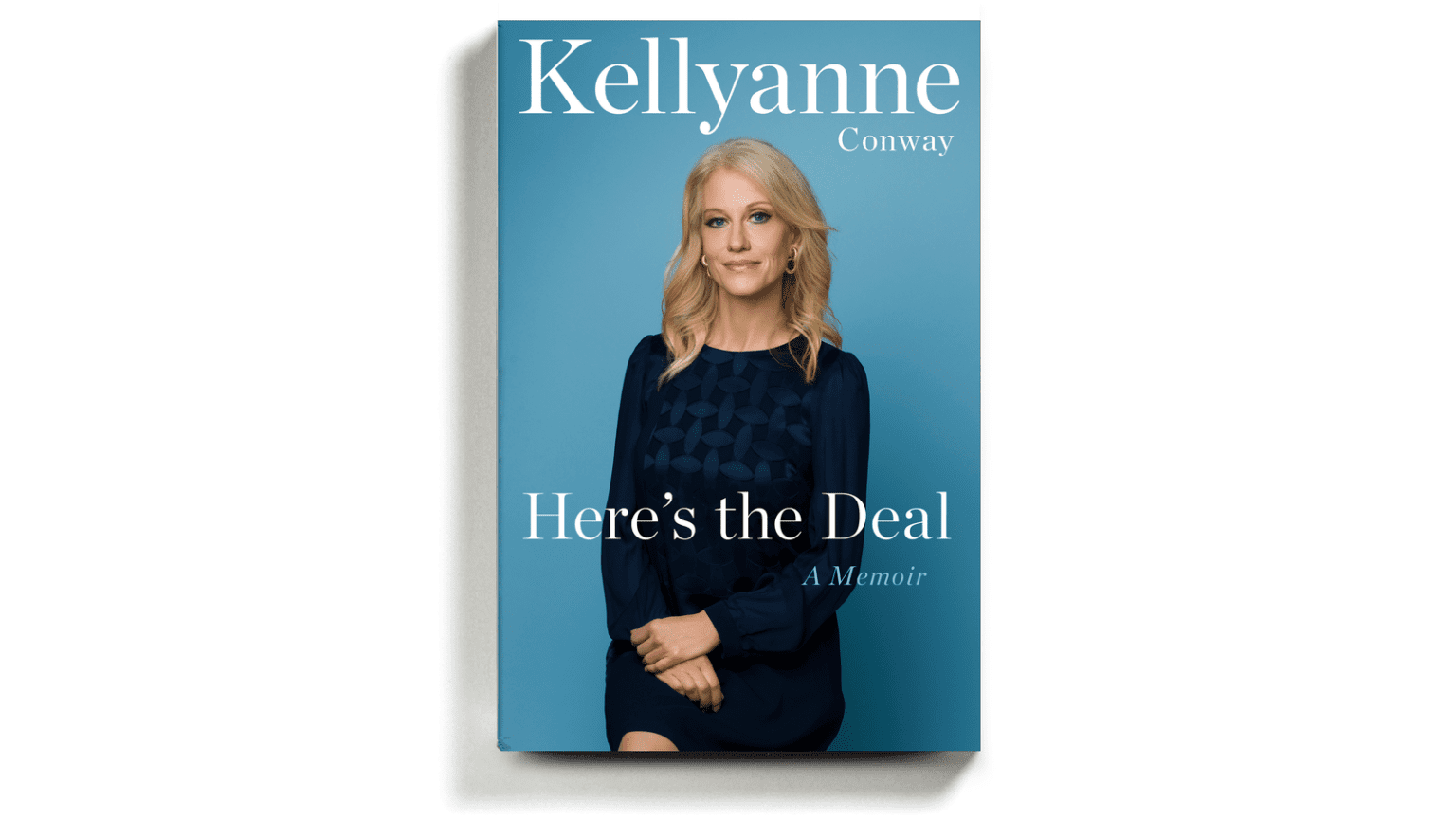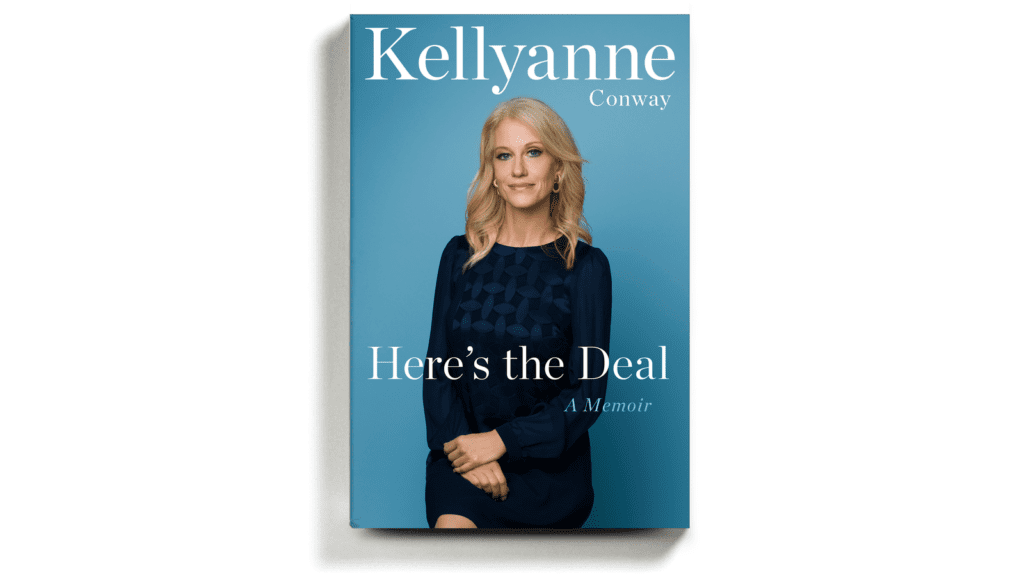 Conway's book enjoys selective remembering and making amends like other Trump memoirs. Kellyanne Conway minted the term "alternative facts."
Conway tagged Bannon a "leaking dirigible" and an "unpaternal' paternalistic bore of a boor." She criticizes his appearance and casts doubt on his stability. Conway claims that when she was informed that Bannon would be granted a presidential pardon, she apprised that Trump owed him nothing. She recalled telling them, "You were a leaker.", "You treated [Trump] horribly in the media,"
At least two books full of lies had you as their sole source. Still, he had granted you a pardon.
Conway writes, "I may have been the first person Donald Trump Trusted in his inner circle who told him that he had come up short this time," regarding the defeat in 2020, which Trump has refused to acknowledge. But Trump though opposed any such claim made by her.
Here's the Deal also includes a reasonable amount of semi-concealed easing reductionism. She wrote how she "made her bones"- a mafia-originated term – in Trump's 2016 campaign. On the other hand, she deployed "clever," "shrewd," and calculating to represent Jared Kushner, A Jewish son-in-law of Trump. She also has the urge to maintain things "classy" simultaneously.
Conway praises Republican mega-donors Bob Mercer and his daughter Rebekah for their investment in the now-defunct psychographic profiling firm Cambridge Analytics, which was connected to Bannon, on a topic of greater significance. Rebekah Mercer dispensed connectional stuff for the insurgence of January 6. Conway missed out on such details. It was not shocking as she also ignores the tax woes of Bob Mercer. Reportedly, in 2021 Mercer and his business partners have done a $7 billion settlement with the IRS.
Like many others in the Trump sphere, Conway criticizes Facebook for its influence on the 2020 election. But she leaves out the connection between Cambridge Analytica and Mark Zuckerberg's social media powerhouse in 2016 and beyond.
Also, Read | Kellyanne Conway mentions Ivanka Trump's sweet gesture in her new book
The two companies were more than just casual acquaintances. Cambridge Analytica illegally obtained Facebook's user data.
While criticizing Bannon for making money from his participation in Cambridge Analytica, Conway remains silent regarding the Mercers' ownership. Cruz's campaign spent more than $5.8 million on Cambridge Analytica services in 2016. The company's invisible hand placed its sticky fingers on the Brexit scales that same year. The District of Columbia attorney general filed a lawsuit against Facebook this past week concerning the Cambridge Analytica data hack.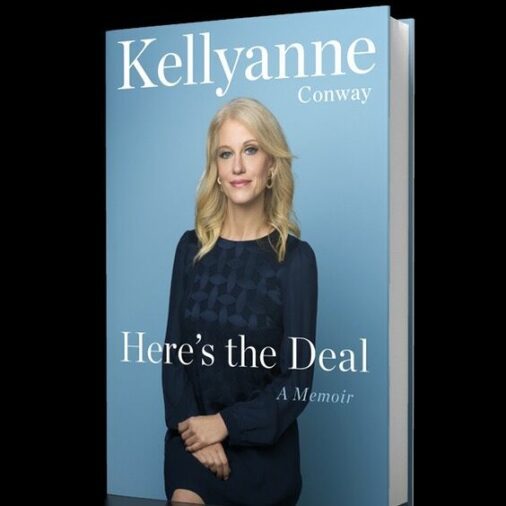 Some truths are too piercing to the core. Conway is mute on his controversial post-election phone with Brad Raffensperger, the Georgia secretary of state, in which he attempted to reverse Joe Biden's victory, despite accepting Trump's defeat in 2020. 
According to Trump, the nation and the people of Georgia are upset. And there's nothing wrong with saying that you've revised your calculations. Raffensperger was given an offer he couldn't refuse, but the president wasn't there to let him know.
As expected, Conway has some words for Biden. He tagged his administration for inflation by the devastating withdrawal of the army from Afghanistan.
The Russian president was also blamed by Conway's "Here's the deal" for Russia's takeover of Ukraine and for threatening nuclear breakout by Iran.
Despite this book, she also wrote a book back in 2005. She had collaborated with Celinda lake. The title of the book was "What women want."
How to Read Here's The Deal Book by Kellyanne Conway Online
Kellyanne Conway's here's the Deal can be read online as e-books. It is available on the official web page of Simon and Schuster, a site of books. There are many other e-book websites. It is primarily available on every website.
How to Download "Here's The Deal" Book by Kellyanne Conway Free
You can buy the book online on the official site of the publishing company Simon and Schuster and other online platforms like Amazon, Barnes and Noble, BAM, Bookshop, and Indie Bound.
Sales of "Here's the Deal."
Sales flop for the memoir she wrote on her time deceiving the American people and making fun of everything she wrote in her book.
In the first week of the book launch, only 25000 book units were sold. The book was ranked 126th on the best seller list on amazon.

Subscribe to Email Updates :