Speaker McCarthy criticized President Joe Biden's son Hunter Biden's Plea deal, calling it a double standard. Let's read the news and learn what the speaker added about Hunter Biden's plea deal.
Kevin McCarthy Slams Double Standard in Hunter Biden Plea Deal
The United States House Speaker Kevin McCarthy condemned President Joe Biden's son Hunter Biden's plea deal and labeled it a double-standard move by the U.S. Department of Justice.
As noted by the justice department in a court filing, Hunter Biden will plead guilty to willful failure to pay federal tax and unlawful holding of a gun.
Hunter Biden arrived on a plea deal with the justice department on Tuesday, which states that the President's son will face a pretrial diversion agreement on the charges of unlawful possession of a gun as a drug user. The plea deal also holds that the justice department will cease the gun charges if Hunter Biden fulfills certain conditions mandated by the court.
Additionally, the justice department has approved to recommend probation for two counts of failure to pay taxes on time for 2017 and 2018.
The sources say that Hunder Biden failed to pay around $100,000 in federal taxes in 2017, and at least $100,000 was due to the Internal Revenue Service by the deadlines in 2018.
Though the White House has not commented on a plea deal, indicating their support for Hunter, several GOP members, including House Speaker Kevin McCarthy, have criticized these allegations against the President's son in the context of former President Donald Trump's indictment.
He ascertained that the President's top political rival could be sent to jail by the DOJ.
McCarthy Tweeted about Hunter Biden's plea deal, "It continues to show the two-tier system in America. If you are the President's leading political opponent, the DOJ tries to put you in jail and give you prison time. But you get a sweetheart deal if you are the President's son."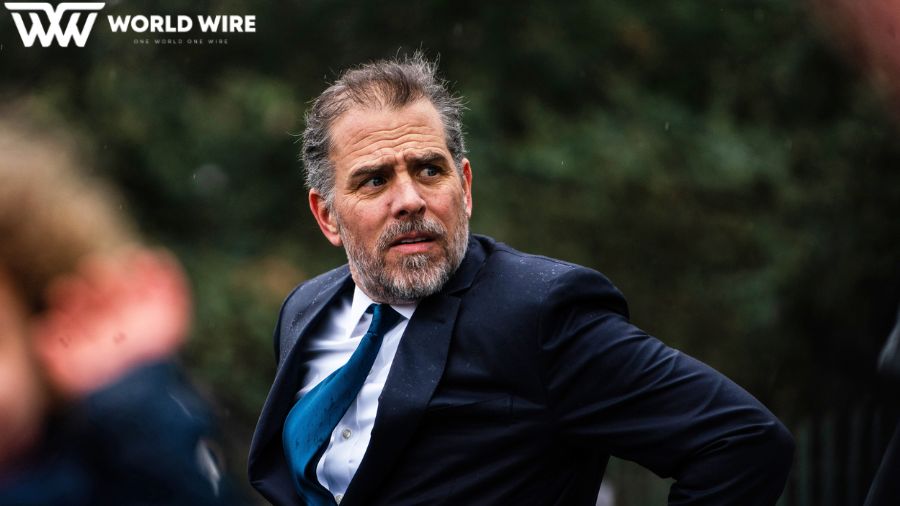 According to McCarthy, the justice department appears biased toward handling the Hunter Biden and Trump cases. The House Speaker also noted that the plea deal would not stop the House Oversight Committee's investigation into Biden's family business dealings.
On the contrary, McCarthy believes Hunter Biden's plea deal will, in turn, boost the House inquiry as the DOJ should not be able to withhold any information now declaring that there is an impending investigation.
McCarthy added," Now, this does nothing to our investigation. It should enhance our investigation because the DOJ should not be able to withhold any information now, saying there is a pending investigation. They should be able to provide the House Oversight Committee Chairman James Comer with any information he requires."
Republicans have long doubts about the foreign business dealings of Biden's family and its associates but have not produced significant evidence to prove their claims that the President directly benefited from those dealings.
The investigation into Biden will continue without being affected by Hunter Biden's plea deal, and it appears that McCarthy has also gained access to important documents vital to demonstrate the Biden family's business dealings.

Subscribe to Email Updates :