After vetoing a bill last week that would have continued funding Oklahoma Educational Television Authority's (OETA) operations through 2026, the state's PBS station. Governor of Oklahoma, Kevin Stitt, R., accused the station of indoctrinating young children.
Kevin Stitt told Fox News Digital, "OETA is an outdated system to us. You know, the big question is, why are we spending taxpayer dollars to prop up or compete with the private sector and run television stations? And then when you go through all of the programming that's happening and the indoctrination and over-sexualization of our children, it's just really problematic, and it doesn't line up with Oklahoma values,"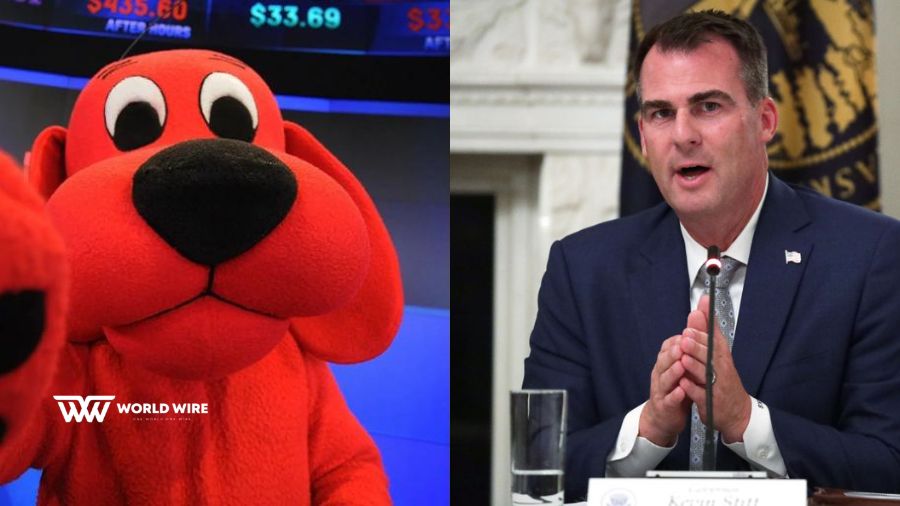 The state PBS network, which contains several shows, such as "Sesame Street," "Mister Rogers' Neighbourhood," and "Clifford the Big Red Dog," will shut down this year if the legislature is unable to override his veto.
Some of OETA content pointed out by the Governor's office include a part of "Let's Learn" in which Lil Miss Hot Mess reads a children's book titled "The Hips on the Drag Queen Go Swish, Swish, Swish."
The Governor also pointed out several shows which have started incorporating LGBTQ themes, like a gay character in "Work It Out Wombats" and a same-sex marriage featured on "Odd Squad."
The Governor asserted that the shows were not educational in addition to his allegations of indoctrination.
Stitt stated, "When you think about educating kids, let's teach them to read and their numbers and counting and letters and those kinds of things, I mean, some of the programming we're seeing … it just doesn't need to be on public television."
Kevin Stitt said the taxpayer funds given to support OETA could be better utilized elsewhere, and if the shows were that successful, CBS, NBC, or ABC might take over and air them.
He added, "Oklahoma taxpayers are going, 'Hey, hang on, time out for just a second. That's not my values; I'm tired of using taxpayer dollars for some person's agenda. I represent the taxpayers."
From the free market perspective, Stitt thinks the present time is different from the one that existed 67 years ago when OETA debuted in the Sooner State.
Also, Read | Gavin Newsom Announces the Launch of CA vs Hate
Stitt remarked, "There is so much media, so much television. Maybe in 1957, you could have argued that you needed a public television station. That's outdated at this point."
Among those who criticized Stitt's action was state Democratic Rep. Monroe Nichols, who charged that the Governor was attempting to imitate Florida Gov. Ron DeSantis' battle with Disney.
Stitt passed a law prohibiting sex reassignment procedures for minors in his state. At the same time, he pushed to cut funding for the state-wide PBS station.
On this matter, a request for comment was made from OETA, which did not respond.

Subscribe to Email Updates :