This Lumen Field parking guide covers detailed parking options at Lumen Field, parking tips, and more.
So, without any further ado, let's begin –
Lumen Field Parking Guide – Tips, Map, Deals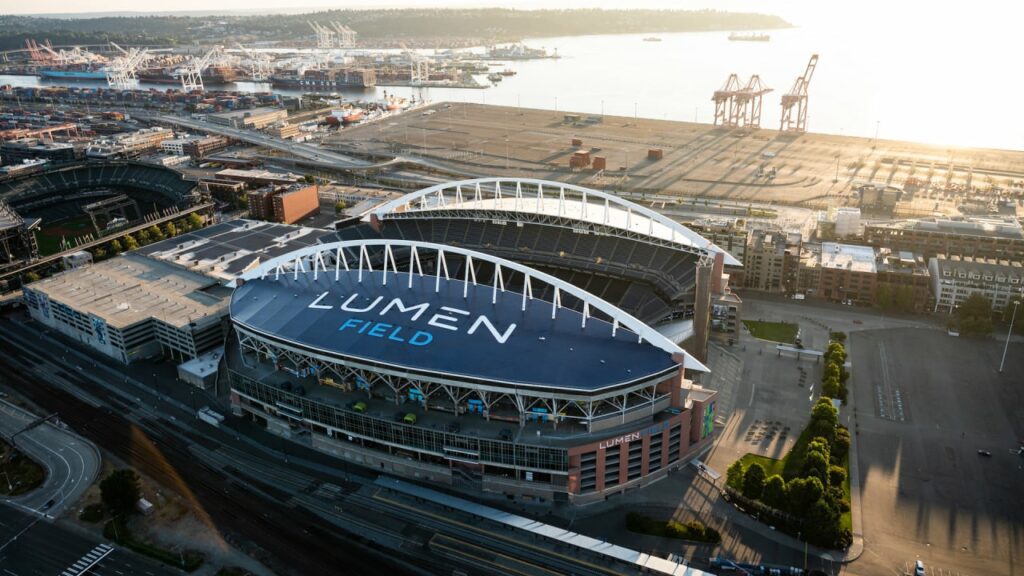 Lumen Field is a large multi-purpose arena that hosts a variety of sports and entertainment events around the year. It is also known as the Seahawks Stadium and is the home of Major League Soccer's Seattle Sounders FC and National Women's Soccer League's OL Reign.
The Field has a capacity of more than 68K viewers for NFL games and nearly 40K during MLS events. Besides these games, the stadium hosts concerts, trade shows, and other live events.
Being located in the SoDo neighborhood, Lumen Field attracts large crowds during Seattle Seahawks NFL games. Therefore, finding a parking space at the Field can be challenging on game day.
But don't worry because our Lumen Field parking guide will help you discover all Lumen Field parking options, event prices, and convenient alternatives in the downtown area, along with information about tailgating rules and more.
Lumen Field Official Parking Options and Parking Cost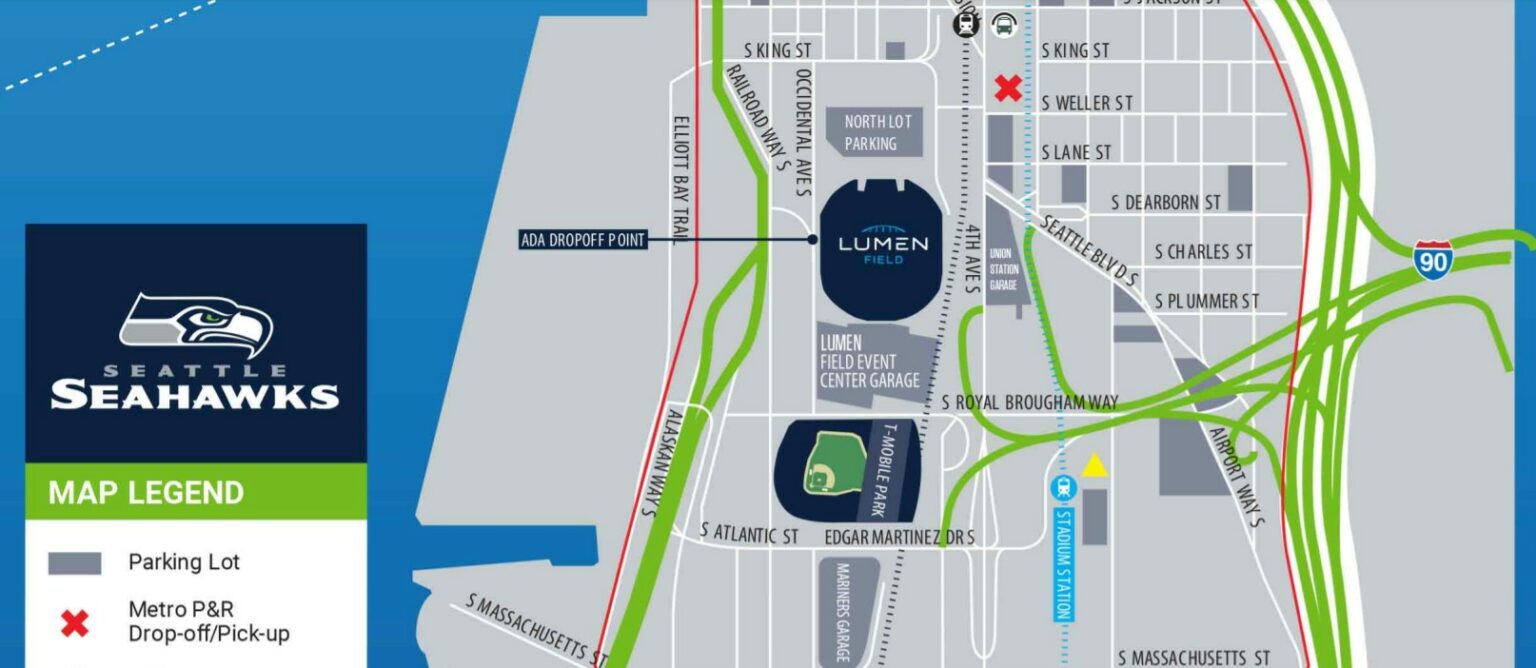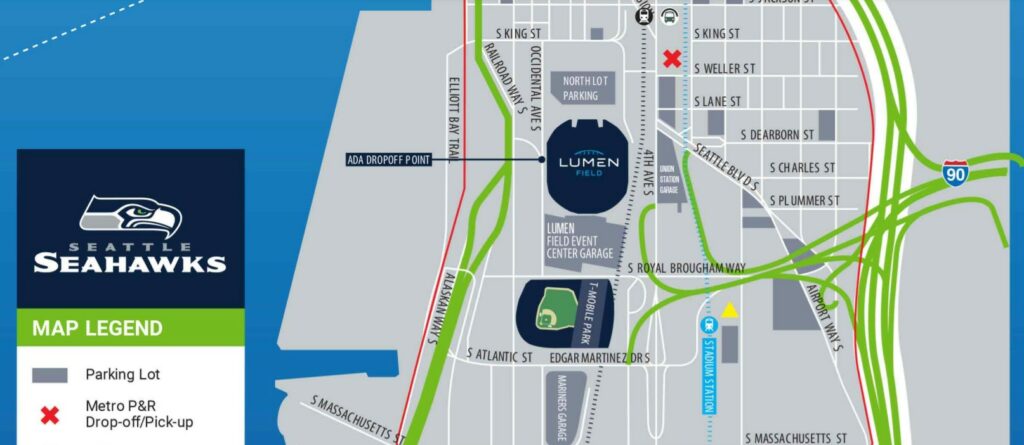 There are three parking garages managed by Lumen Field, as mentioned below –
North Lot
The entrance to this garage is available at 2nd Ave. South and South King Street
Lumen Field Event Center Garage
The entrance is available at Royal Brougham Way South, across from T-Mobile Park
Union Station Garage.
You can access this garage from 4th Avenue. South across from the Weller Street Pedestrian Bridge
Parking costs in these garages range from $5 to $40, depending on the event. Further, the Lumen Field website recommends reserving a space in advance through the SpotHero app or Vivid Seats.
For more information or any query related to parking or season parking passes for Seahawks games, please call the Seahawks ticket office at 1-888-635-4295.
Parking Options Near Lumen Field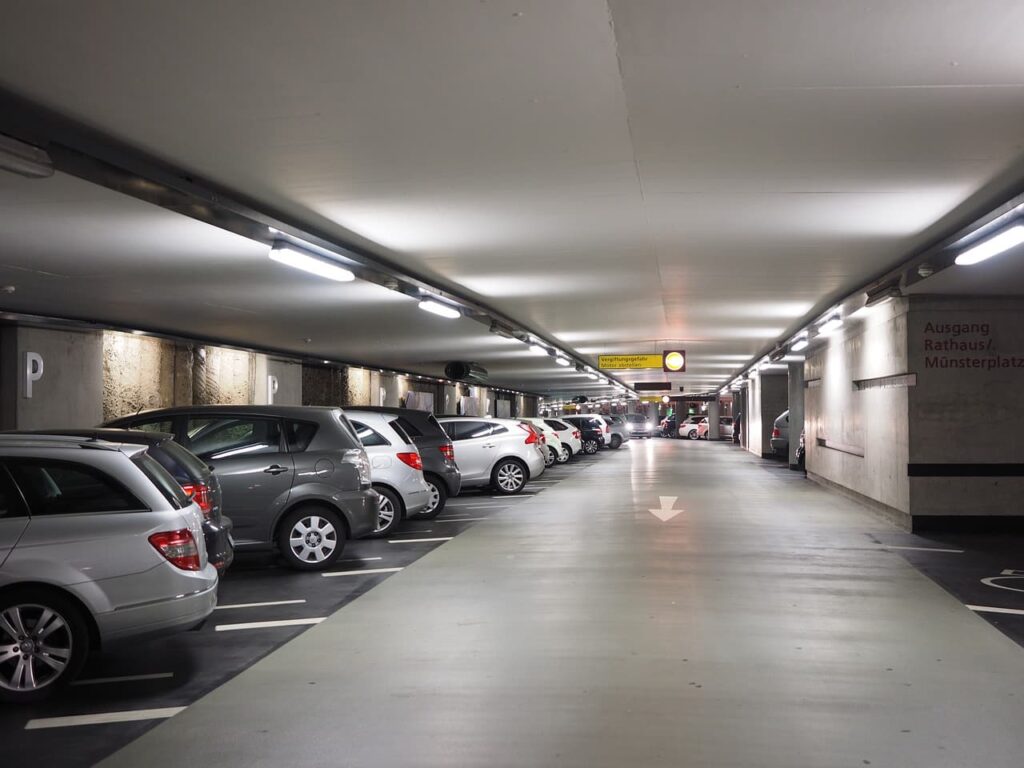 If you don't find a parking spot in any of the above-listed garages, you can choose to park in nearby parking lots and save extra bucks on parking.
Several cheap parking spaces for as low as $6 are available within a few minutes of walking from the Lumen Field.
Please look at the most convenient options below –
Parking – 1301 6th Avenue Parking
Rate – $18
Distance – 1.0 mi
Parking – 601 Union Street parking
Rate – $16
Distance – 1.0 mi
Parking – 1610 2nd Ave. parking
Rate – $22
Distance – 1.1 mi
Parking – 211 Dexter Ave.N parking
Rate – $15
Distance – 1.8 mi
Parking – 466 John Street Parking
Rate – $8
Distance – 1.9 mi
Parking – 720 Garage parking
Rate – $10
Distance – 0.6 mi
Lumen Field Handicap Parking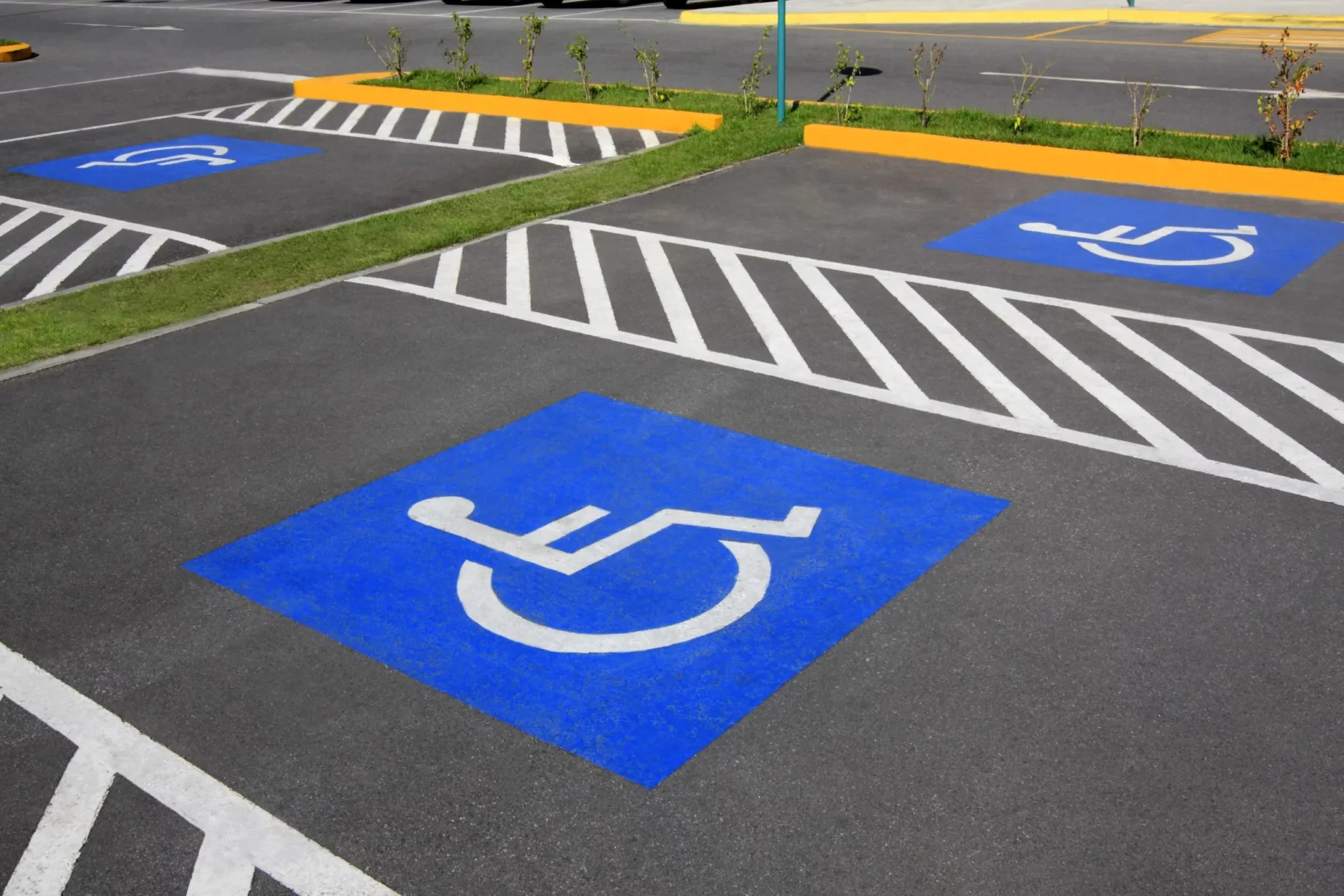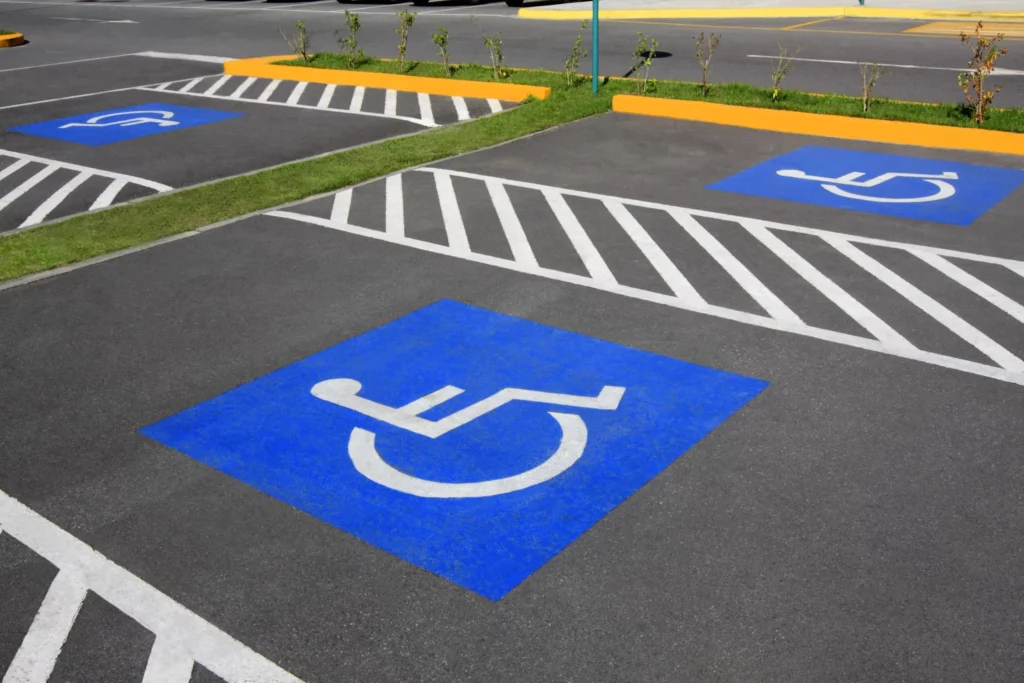 Accessible parking is available in the North Lot and Lumen Field Event Center Garage. As there is limited ADA parking, the spots are available on a first-come, first-served basis. You have an elevator to get to both the parking structures.
You must have a disabled parking permit or placard to park in these spaces. The stadium also has a disabled drop-off zone across from the Lumen Field Pro Shop.
Public Transit to Lumen Field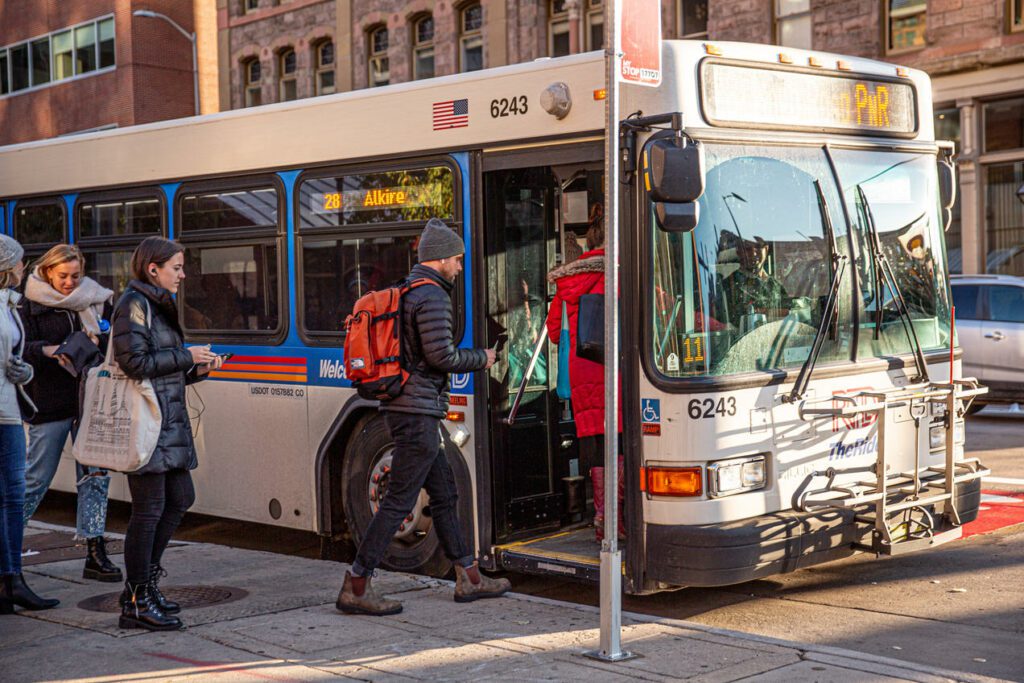 You can opt for public transit to travel to Lumen Field to further lower your cost or to avoid getting stuck in parking lots on game day.
Look at the alternative below –
You can travel by Metro bus, which operates more than 15 daily bus lines near Lumen Field.
You can travel by train to the stadium. Park your vehicle along the light rail line and then take the train to the Arena. The King Street Station is a 4-minute walk from Lumen Field. You can reach the King Street Station by Sounder commuter trains, Amtrak's Cascades, Coast Starlight, or Empire Builder.
Alternatively, you can choose to ride in Lyft. Book your spot in the St. James Cathedral Lot at 815 9th Ave. for $5, and then take a Lyft to Lumen Field for as low as $12.
Tailgating at Lumen Field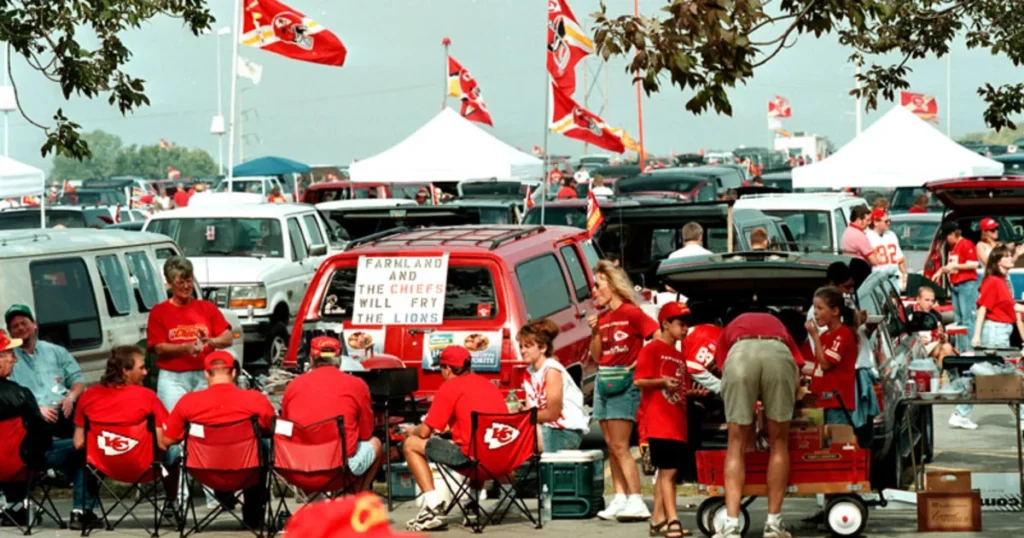 Tailgating activities are allowed in the North Parking Lot and on specific dates only, with strict guidelines.
You must park your vehicles as directed by parking personnel.
You can occupy one park stall only. Awnings, chairs, bbq, etc. shouldn't extend into other spaces or the traffic lanes until specifically authorized by parking personnel.
All tailgating activities must end 15 minutes after the rescheduling of the event start.
You cannot use charcoal BBQs or first and fries. Only propane grills are allowed.
Avoid glass beverage containers.
Drinking alcohol in an open public area would be considered a violation of city and state law.
Getting to Lumen Field
The Lumen Field is located at 800 Occidental Avenue S Seattle, WA 98134, a quick drive from the city center.
You can use this address while driving and get help from Google Maps if you get stuck between rides.
Moreover, the Arena is well connected by road or rail, and you can even ride in Lyft/Uber directly to the Field.
So, this is all about the Lumen Field Parking. We hope you have the best game day with our parking guide.
You may also like –
Frequently Asked Questions
How early can you park at Lumen Field?
The parking lots open at 6 am on event days and close 2 hours post-event.
How much is the parking for the Sounders game?
The parking price varies from $20-$40 for event parking at official Lumen Field parking garages. Seahawks parking at the North Lot and the Lumen Field Garage is pre-sold for the season, while single game day parking is not available. You can find cheaper hourly and all-day parking within walking distance of the stadium.
What time do the gates open at Lumen Field?
For Sounders FC matches, all gates open 90 minutes before kickoff. Gate opening times for other events in Lumen Field will vary. For specific queries or information, please call the Event Hotline at (206) 381-7500.

Subscribe to Email Updates :