Everyone wants to know more about famous American-Australian actor Mel Gibson since the musician and guitarist Jack White slammed him with several celebrities for normalizing former President Donald Trump after his photos with Trump reached social media platforms in the past week.
So, here you have a detailed article about the famous actor Mel Gibson's personal life, net worth, career, family, and more.
So without any further ado, Let's get started.
Mel Gibson Biography And Career
Mel Columcille Gerard Gibson is an Australian-American actor, film director, and producer. Gibson was born in Peekskill, New York, U.S., on January 3, 1956. He is 67 years old.
His father, Hutton Gibson, was a writer and died on May 11, 2020. His mother was Anne Reilly, who died in 1990. He is the sixth of 11 children and the second son of his parents.
When Gibson was twelve, the family moved to his grandmother's native country, Australia. He was educated by the Christian Brothers of St. Leo Catholic College in Wahroonga, New South Wales. He later attended the National Institute of Dramatic Art in Sydney to study acting. During his college days, he worked on stage shows.
Mel Gibson Career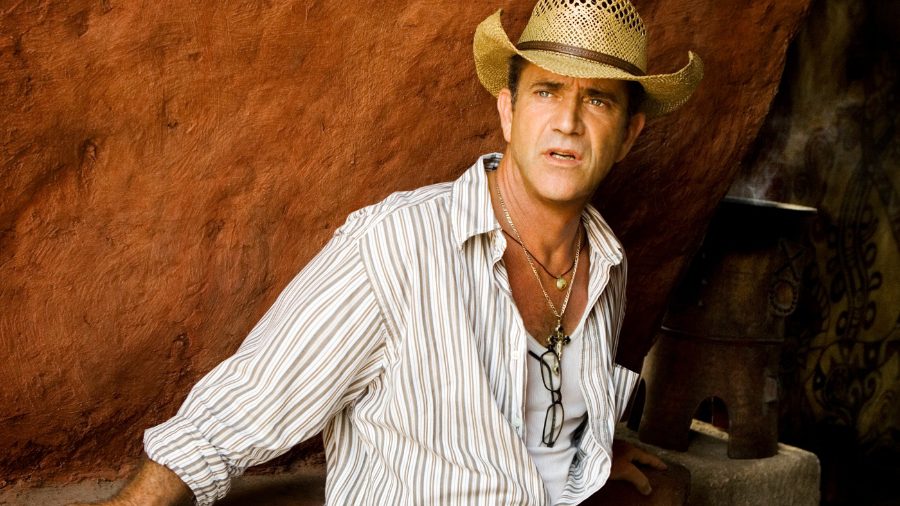 During his study at NIDA, Gibson made his debut film 'Summer City' in 1977, for which he received $400. After graduation, Gibson began working for 'Mad Max,' while continuing his work as a stage actor.
He joined the State Theatre Company of South Australia in Adelaide. His theatrical credits include the character Estragon with Geoffrey Rush in 'Waiting for Godot' and the character of Biff Loman in the 1982 production of 'Death of a Salesman' in Sydney.
His most notable theatrical performance opposite Sissy Spacek was the 1993 A.R. Gurney's production of 'Love Letters in Colorado.' After Mad Max, Gibson played a manually slow youth in the film 'Tim' in 1979.
During this period, he appeared in Australian television series guest roles. He was featured in the serial 'The Sullivans' as naval lieutenant Ray Henderson and in the pilot episode of the prison serial 'Punishment' produced in 1980.
Gibson became famous with the films Mad Max and Lethal Weapon 1 & 2 later. After a few years, he gained International recognition for 'Braveheart' in 1995.
He was also featured in 'Payback,' 'What Women Want,' and 'Sings.' Gibson is also known for directing and producing many successful films, including 'Apocalypto' and 'Hacksaw Ridge.'
Although he has achieved a great height throughout his career, he has been involved in several controversies, including anti-Semitism, abuse, homophobia, and alcoholism.
Mel Gibson Age, Height, Weight
Mel Gibson is 67 years old presently. He stands at a height of 5 feet 9 inches (1.77 meters) and weighs 97 Kg ( 213 lbs).
Mel Gibson Wife, Children, Family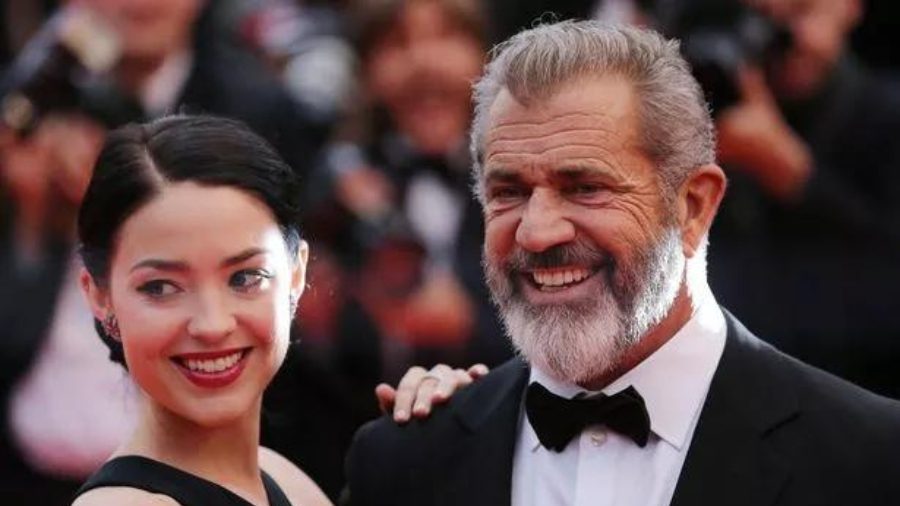 Gibson married Robyn Moore on June 7, 1980, in a Catholic church in Forestville, New South Wales. The couple met for the first time in the late 1970s after 'Mad Max' was filmed in Adelaide, South Australia.
Robyn was a dental nurse then, and Gibson was an infamous actor working for the South Australian Theatre Company. Gibson and Moore have 7 children, one daughter, Hannah, born in 1980, and six sons, Edward (born 1982), Christian (born 1982), William (born 1985), Louis (born 1988), Milo (born 1990), and Thomas (born 1999).
After being together for 26 years, Gibson and Moore divorced each other on July 29, 2009. In an interview in 2011, Gibson said that his separation began after his arrest for drunk driving in Malibu in 2006. His wife filed for divorce on April 13, 2009, noting 'Irreconcilable differences.'
In a joint statement, the couple said, "Throughout our marriage and separation, we have always sought to maintain the privacy and integrity of our family and will continue doing so."
Soon after, Gibson married Okasana Grigorieva, a model with whom he had a daughter named Lucia, his 8th child. However, he broke up with her.
Since 2014, Gibson has been in a relationship with Rosalind Ross. In 2017, his ninth child, Las Gerard, was born.
Mel Gibson Net Worth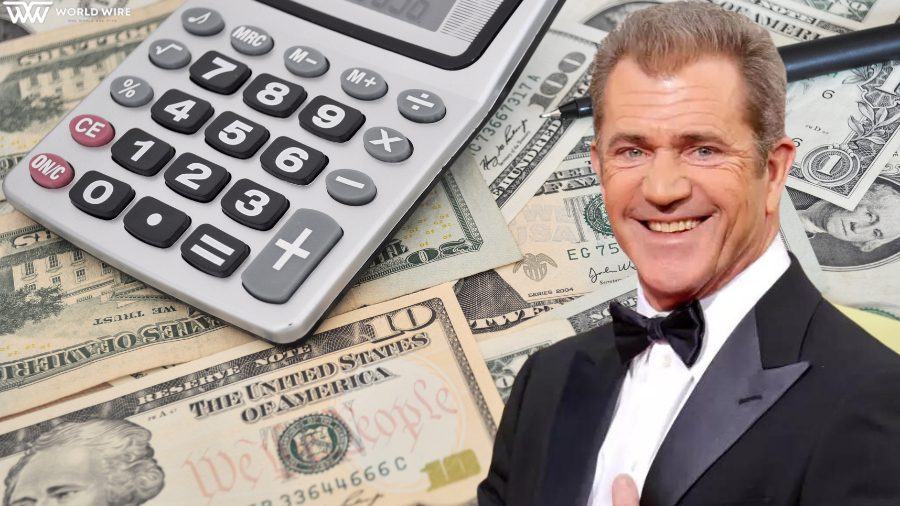 As of 2023, Mel Gibson's net worth is approximately $425 million.
Gibson is one of the richest actors in the world and earns above $30 million yearly. He makes most of his wealth as a producer and actor.
According to the reports, as an actor, he receives around $25 million for a film and $15 million for an animated film if only his voice is being used.
Mel Gibson Religion, Ethnicity, Nationality
Gibson is of mixed ethnicity with strong links to Irish ancestry. His mother was from Ireland and had Irish descent. His father was born into a wealthy family that had tobacco businesses all over the American South and had Irish, English, Scottish, and Welsh ancestry.
Regarding his religion, many sources state Gibson is a religious person and is a devout Catholic. He holds American, Irish and Australian Nationality.
FAQs
What is Mel Gibson's age?
Gibson was born June 7, 1980, and is now 67.
How many children does Mel Gibson have?
Gibson has 9 children, 7 from his first wife, 1 from his second wife, and 1 from his relationship.
Was Mel Gibson born in Australia?
No. Gibson was born in Peekskill, New York, United States.
What color are Mel Gibson's eyes?
Gibson has blue eyes. His blue eyes get the credit for his success in Hollywood. They are often mentioned as "piercing," "hypnotic," and "soulful" in interviews and articles about him.
What are Mel Gibson's health issues?
Gibson is one of many celebrities who are suffering from bipolar disorder. He also suffered from COVID-19 in January 2022 and recovered quickly.
What is Mel Gibson's favorite color?
Gibson's favorite color is Red.
What is Mel Gibson's height?
Gibson is 5 feet 9 inches tall ( 1.77 meters).
Does Mel Gibson smoke?
Yes, Gibson smoke, but he is not a chain smoker. He quits smoking for a few months and then has 1 or 2 sometimes.

Subscribe to Email Updates :