Planning a trip to New York? This New York travel safety guide will help you understand how safe is New York for travel, the safest and most dangerous places in NY, some travel safety tips, and much more.
So, without any further ado, let's get started –
How safe is New York for Travel – New York Travel Safety Guide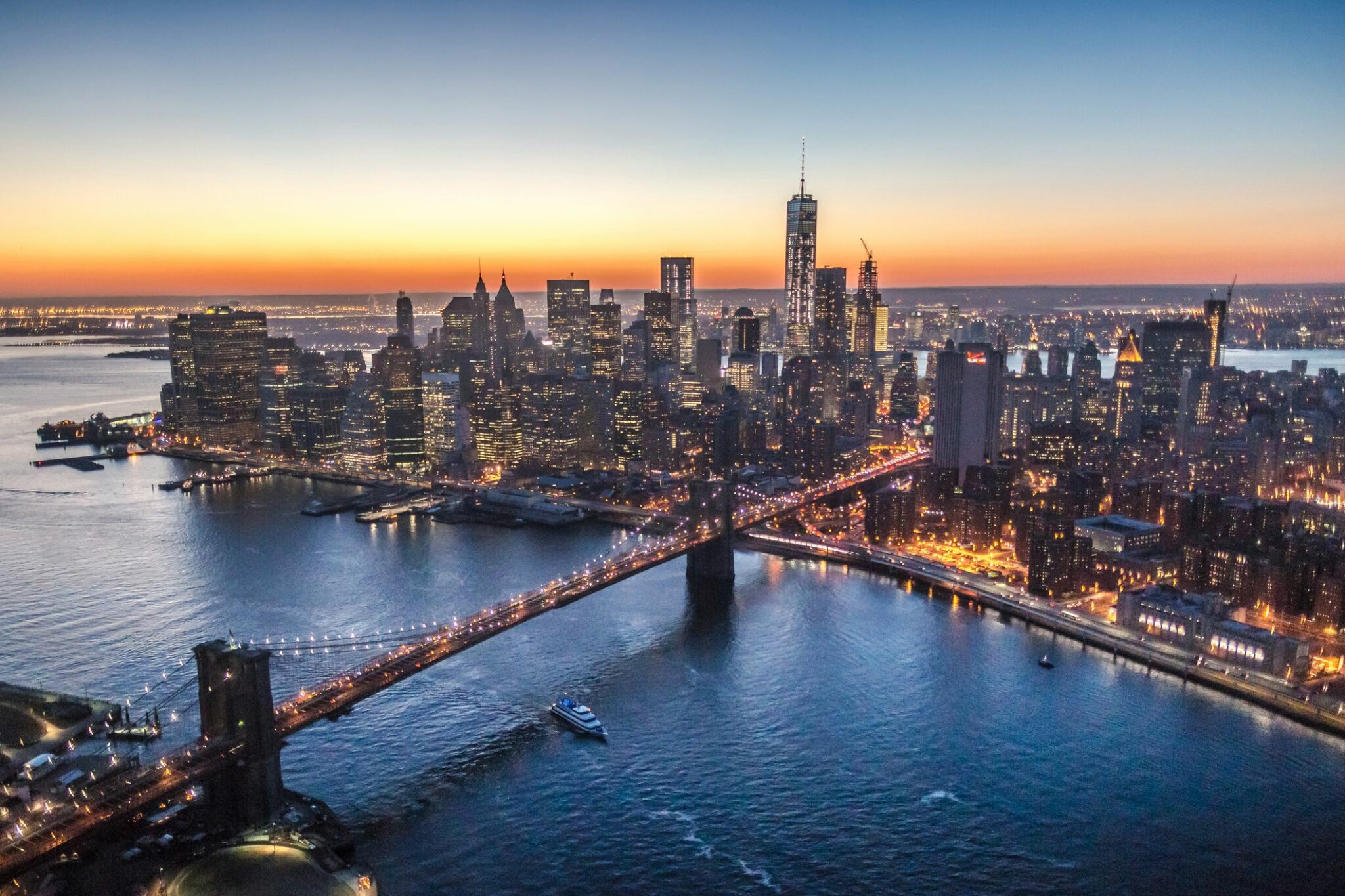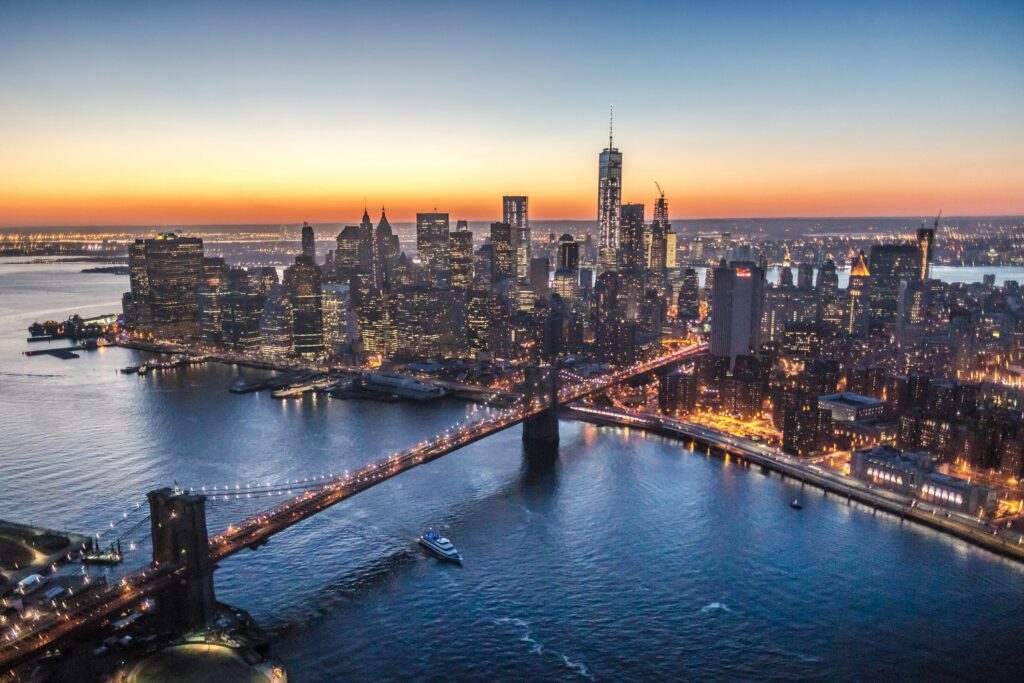 A state located in the northeastern part of the United States, New York is famous for landmarks like the Statue of Liberty, Central Park, the Empire State Building, Brooklyn Bridge, historic neighborhoods, and multiple world-famous museums.
Its iconic sights like yellow taxicabs and "I Love New York" logos, concerts in Madison Square Garden, musicals on Broadway, and neon lights on Times Square are highly appreciated by visitors.
New York City is not only the most famous in the world but also the best for tourists due to its diverse culture and myriad of entertainment options. It offers visitors endless possibilities, remarkable diversity, and high energy.
The state has places that are rich in culture, with remarkable nightlife and entertainment. The state has everything from beaches and mountains to Broadway shows, shopping, great food, and much other stuff.
If you are visiting New York and searching about the state in terms of safety, this article will be a lifesaver. Here, we have covered all the safety-related things you need to know while visiting New York.
Warnings & Dangers in New York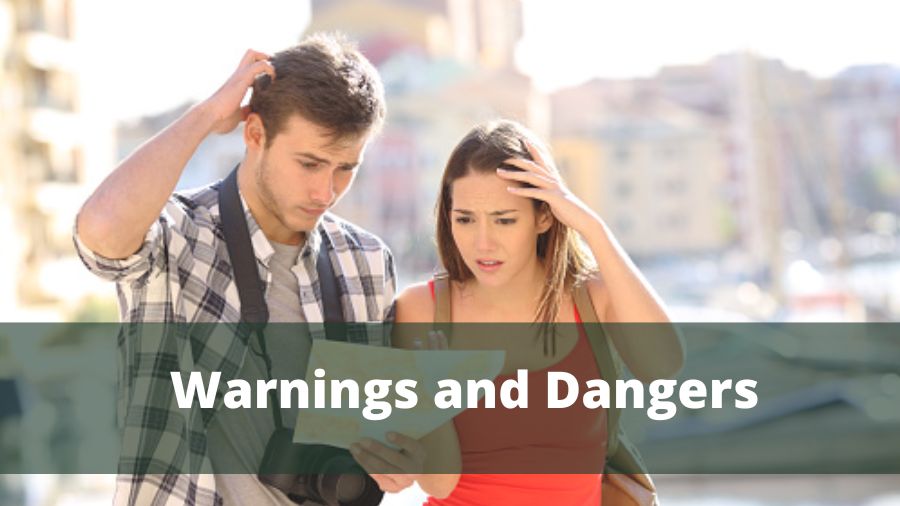 Overall Risk – Low
New York and New York City are known for being unsafe, but this is not true. In fact, New York City is ranked as the world's 12th safest city. That said, the state does have some bad places, but overall, it is a safe destination.
Transport & Taxis Risk – Low
Transport risk is negligible in the state. However, avoiding the subway in New York City at night and early in the morning is advised, especially if you are alone. Public transportation, ridesharing, and taxis are safe in New York.
Pickpockets Risk – Low
The state has a meager pickpocketing risk. There are chances of getting pickpocketed in urban areas, but it is not a big issue if you take care of your surroundings and property.
Natural Disaster Risk – Medium 
The state has a moderate risk of natural disasters due to its unpredictable weather, which sometimes turns violent. New York often faces severe snowstorms in winter, while summers experience tropical storms, flash floods, and hurricanes. So, you are advised to check the weather reports daily and listen to government warnings. Staying indoors during severe weather would help you while traveling in the state.
Mugging Risk – Low
Though the state has a low mugging risk, both in urban and rural areas, it would be best if you avoid wandering alone at night and going around late at night.
Terrorism Risk – Low 
New York has a low risk of terrorism. The state takes several measures to check terrorism, and therefore you can have ease of mind when traveling to New York.
Scams Risk – Medium 
New York has a medium scam risk. There are more chances of being scammed in New York's downtown and tourist areas, but overall, it wouldn't be a big deal.
Women Travelers Risk – Low 
The state is safe for women travelers, so the risk involved is low. However, you must follow precautions in unfamiliar places and avoid wandering at night alone.
Tap Water Risk – Low
The state provides well-treated and regulated water, especially in New York City. Hence the state has a low tap water risk. You should not worry about carrying your bottled water everywhere you travel.
These warnings and dangers would help you know the state regarding several factors.
Also Read – How safe is New Mexico for Travel 
Safest tourist places to visit in New York
Being one of the most popular states in the US and tourists' top-most choice, New York has plenty of safe places to stay that are close to several tourist attractions.
Below, we have shared some of the safest tourist places in New York –
Southampton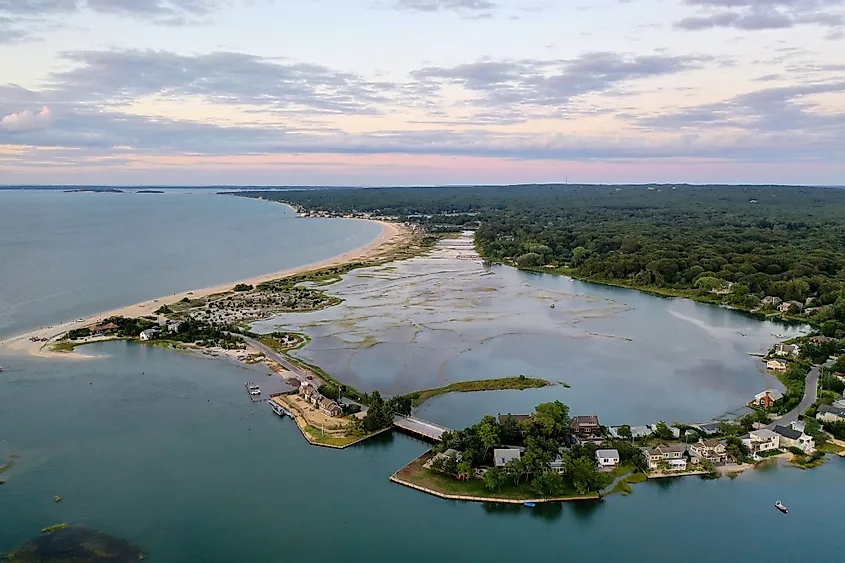 Southampton is part of The Hamptons, and the violent crime rate in the city is 1 per 1000 people. With just 42 violent crimes last year, this town is the safest place in New York.
The town is a well-known destination for the ultra-wealthy and contains Southampton Village, which provides a peaceful atmosphere to its visitors. Southampton is known for its beaches, arts, and natural areas. Southampton is one of the small villages that comprise Long Island.
The top tourist sights in the town are Coopers Beach, Parrish Art Museum, Southampton Arts Center, Shinnecock East County Park, Southampton History Museum, Southampton Beach, etc.
Clarkstown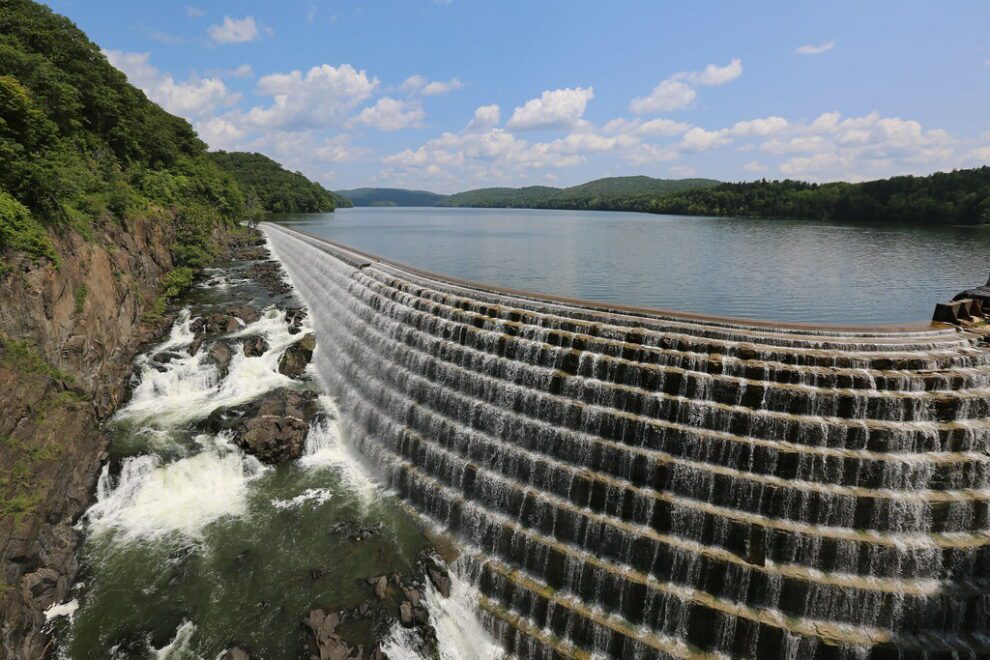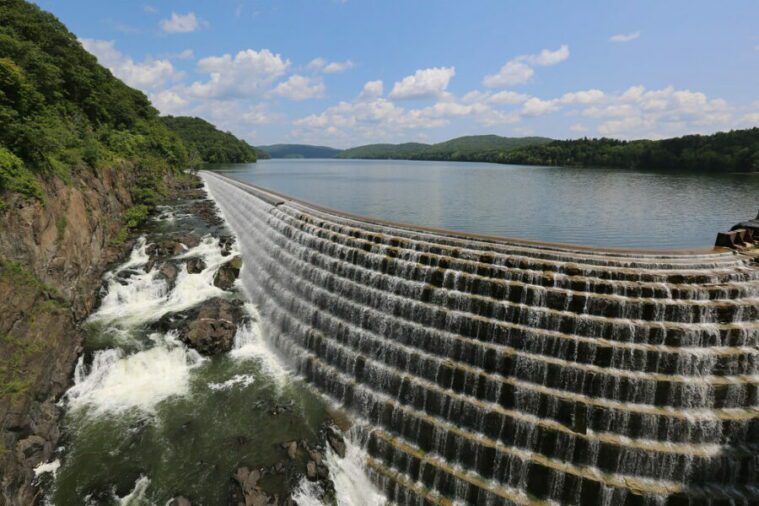 Clarkstown is a well-to-do town directly north of New York City along the Hudson River. The rate of violent crime is only 1 per 1000. With a total recorded violent crime of 56 in the previous year, the town provides a stable and safe environment for its visitors.
The top tourist sights include Blauvelt State Park, Nyack Beach State Park, Rockland Lake State Park, New Croton Dam, Lake Welch Beach, Samuel G Fisher Mount Ivy Environmental Park, etc. 
Colonie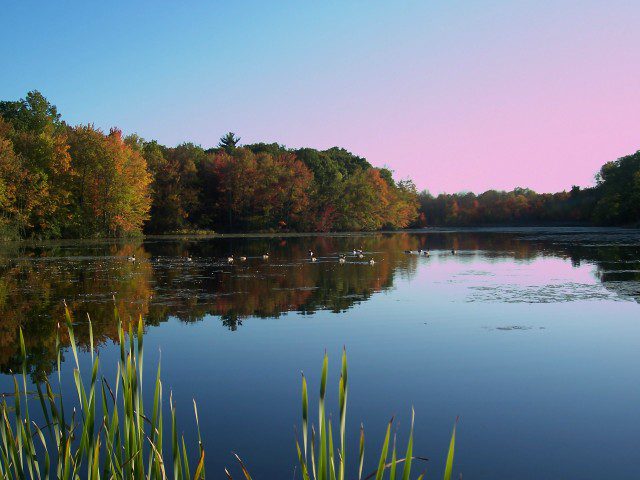 The third on our list is the town of Colonie, a suburb of Albany in New York. The city recorded 62 violent crimes last year, and the rate of violent crime per 1000 is 1.
Colonie Center is one of Albany's best malls, providing an aesthetically pleasing and multivariate shopping experience.
The town is famous for its tourist hotspots like Lions Park, Ann Lee Pond Nature and Historic Preserve, Henry Gerber Reist Bird Sanctuary, Mohawk River State Park, etc.
Ramapo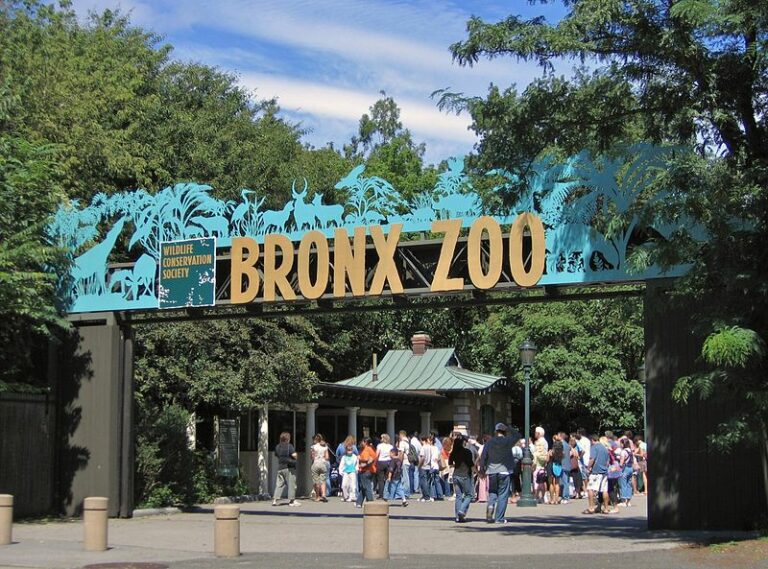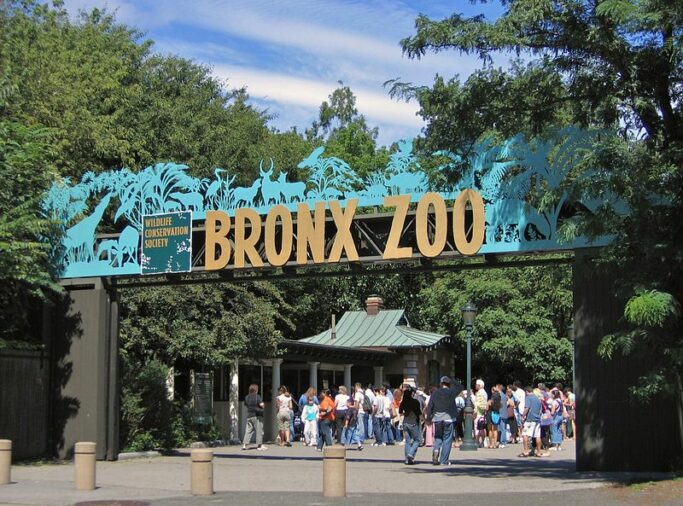 With a total recorded 68 violent crimes last year, Ramapo is another safe town in New York. Ramapo boasts a large sports complex with indoor and outdoor fitness facilities.
The town has the worldwide famous Bronx Zoo and Botanical Garden Station, along with several fascinating historical surroundings. Washington Avenue Soldier's Monument and Philadelphia Toboggan Company Carousel N, DeBaun, and John A Mill are some of the places you can visit.
The other top tourist sights are Ramapo Valley County Reservation, Dater Mountain Nature Park, Bear Mountain State Park, Wawayanda State Park, Rockefeller State Park Preserve, LEGOLAND New York Resort, etc.
Tonawanda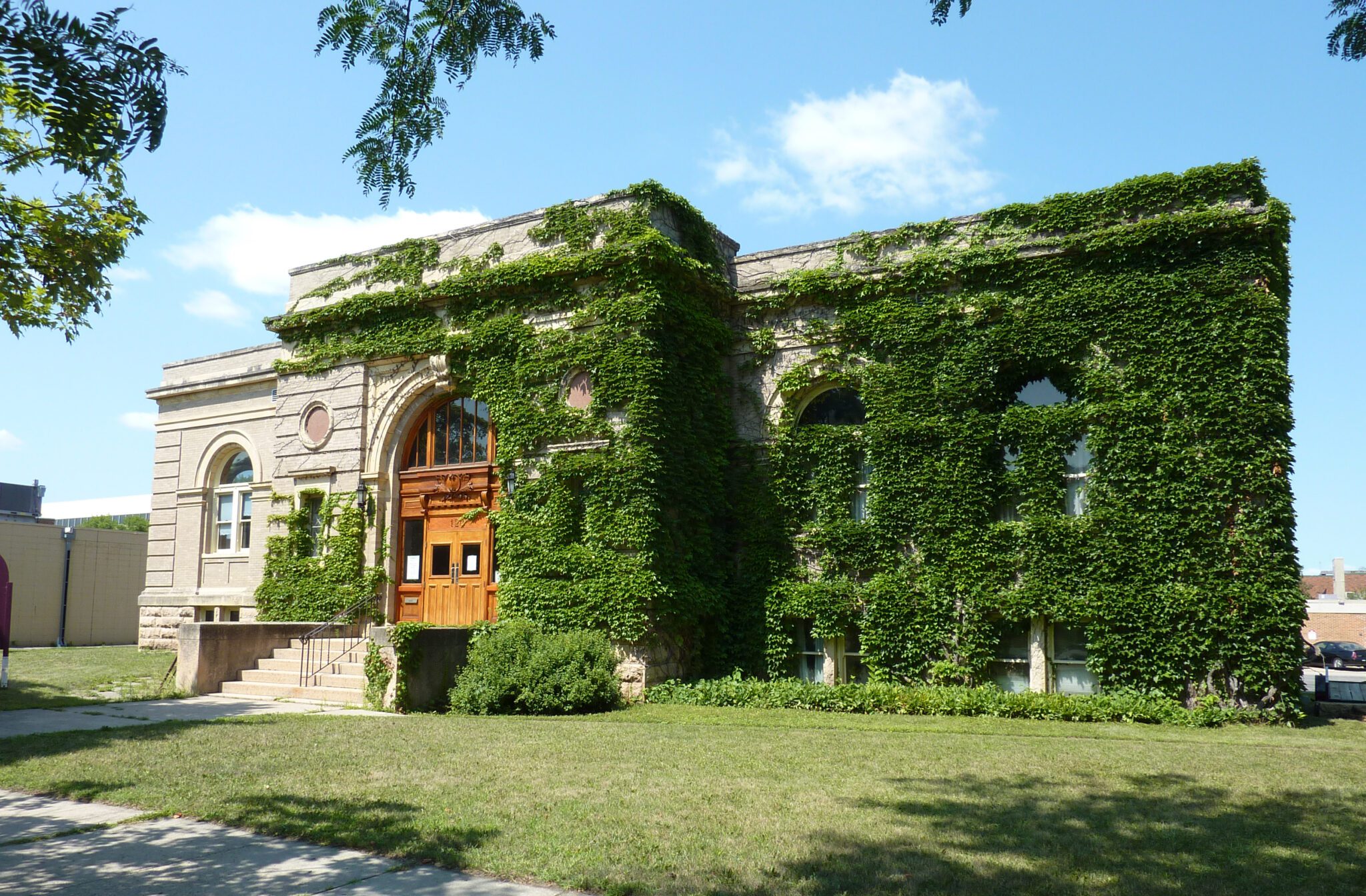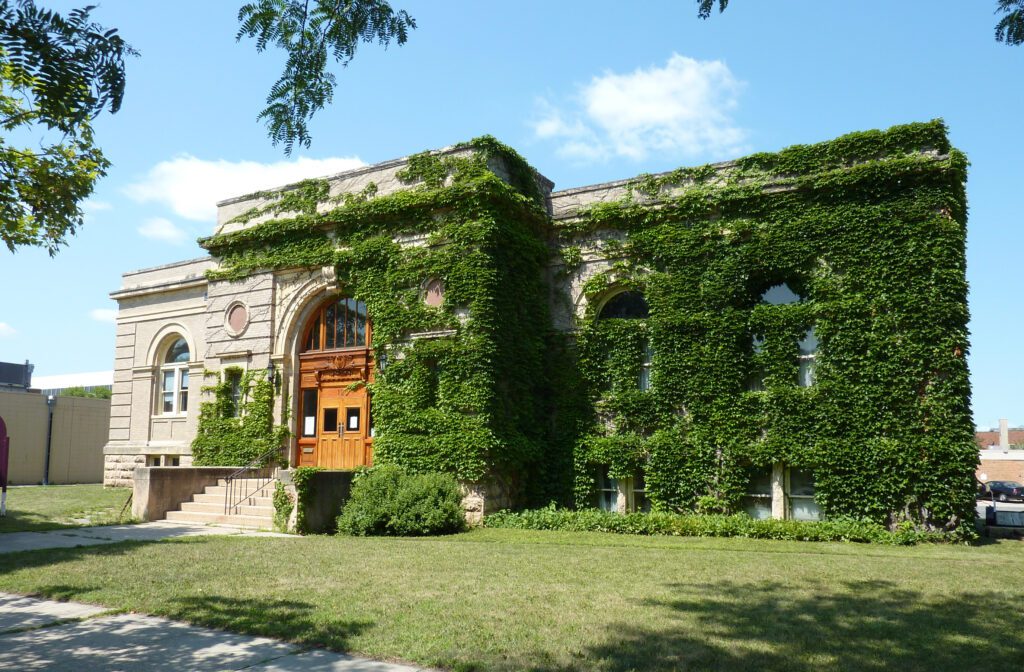 Tonawanda Town is located next to Buffalo. The town recorded 83 violent crimes last year, making it quite a safe town in New York.
One of the town's best-known landmarks is the Grumman F9F-6P Cougar fighter on display at the Town of Tonawanda Veterans Memorial.
The other tourist destinations are Historical Society-Tonawandas, Herschell Carrousel Factory Museum, Niawanda Park, Two Mile Creek Greenway Trail, Carnegie Art Center, Railroad Museum of the Niagara Frontier, etc.
These are the safest you can consider while traveling to the state.
Also Read – How safe is New Jersey for Travel
Places to avoid in New York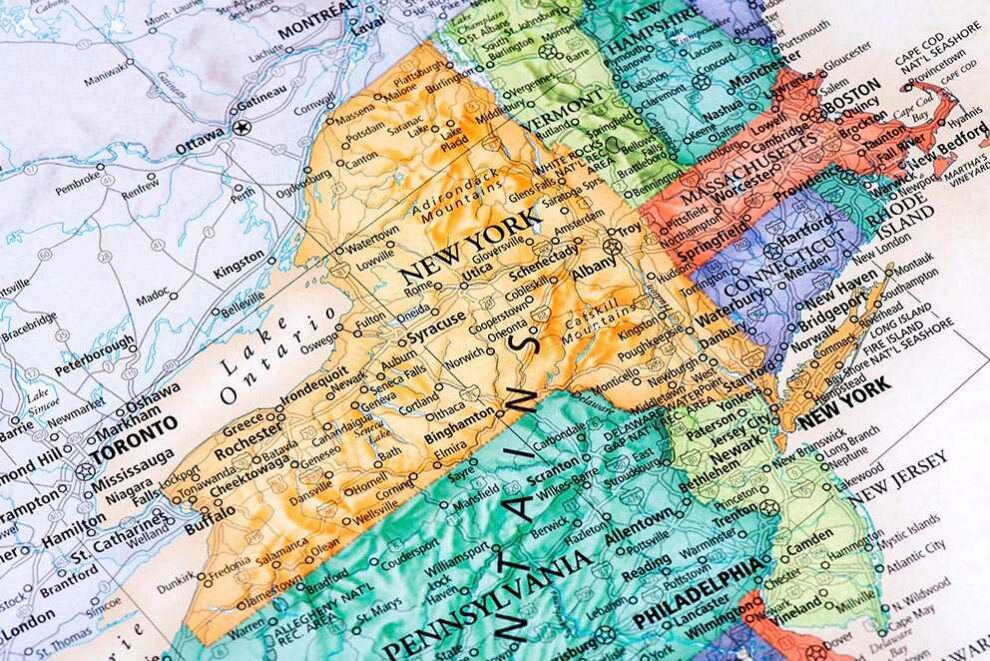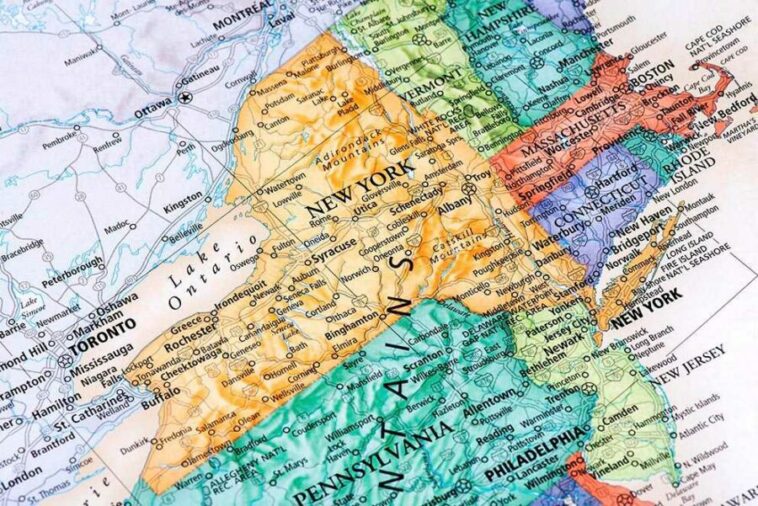 While the state is safe, there are places that you should avoid to ensure your safety.
Below, we have shared a list of some of the most dangerous places in New York –
Buffalo 
Buffalo has a violent crime rate of 1018 per 100,000, which is almost three times the national average. Among these crimes, the majority include murders in the town. This figure has placed the city at the top of the list of dangerous places. While there is plenty to love about the city, crime runs rampant. It is one of the highest in the state, making it challenging to feel safe anytime you leave your home.
Niagara Falls 
Though the town of Niagara Falls is known for its beautiful waterfall, crime there has put the city in the second most dangerous spot. While the murder rate is low at 2 per 100,000, it has a violent crime rate that is roughly 11 times the national average. So, if you are planning to visit Niagara Falls, make sure to take all safety measures.
Rochester
Rochester is known as the murder capital of New York since it has a high murder rate of 35.3 per 100k. The rate of violent crime is no less than 800 per 100k. This figure explains why the town is considered one of the deadliest places in New York.
Albany
Albany is fourth on our list. It has a high murder rate at 16 per 100k and a shockingly violent crime rate at 8850 per 100k. Violent crime is more than 22 times the national average, rendering it one of the most dangerous places in the country.
Syracuse
Syracuse is a large city with a murder rate of 22.14 per 100,000 people. With this figure, there is a good chance that you may fall victim at some point if you stay here. Therefore, we recommend you to stay away from this city.
You can avoid these top dangerous places in New York to prevent yourself from getting into trouble.
Also Read – How safe is Florida for Travel
Safety tips for traveling in New York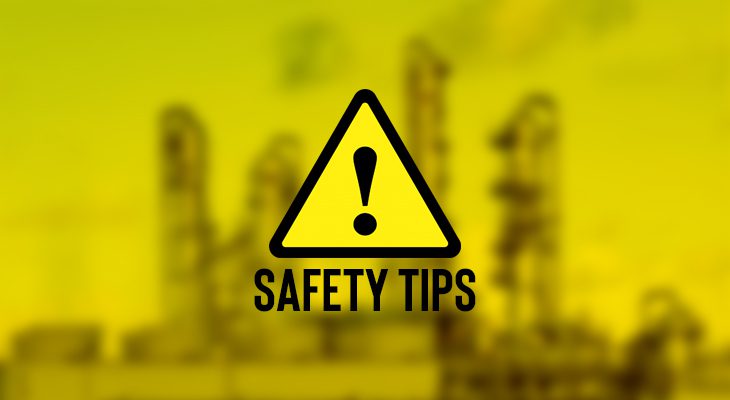 You can follow some safety measures to be extra safe in New York.
Check out some safety tips that we have shared below –
Check your travel time

 – You can eliminate the risk of disasters by avoiding traveling during times of extreme weather. The best time to visit New York is in the spring.

Check Weather Reports – 

You should check weather reports daily and pay attention to weather warnings by the higher authority to mitigate the risks. Moreover, if you plan to stay in the coastal region of the state, be prepared for potential storms, mainly in the latter half of the year.

Be aware of your surroundings – 

In cities like New York, look for the warnings your surroundings may sometimes provide. The state's cities are usually safe, but one wrong move can cause significant danger.

Avoid Wandering at Night

 – Try to avoid walking alone at night, especially for solo women travelers.

Safeguard your hotel room 

– It will be a clever idea to lock your hotel room and windows before leaving. Also, keep your valuables and important documents inside the safe locked.

Be cautious of extra-friendly people – 

You must be careful when dealing with unknown people and watch for their behavior. Some people act extra-friendly or try to get close to take advantage. Be aware of suspicious behavior.

Ask locals for advice – 

You can ask local people which area is best to visit or what hotels to stay in. Don't hesitate to ask locals as they have first-hand knowledge of the site, and they should always be considered the first source of help if you need it.

Avoid flashing your valuables

 – It is best not to show your expensive items in crowded places as this may attract criminals. Don't draw too much attention to yourself. Also, don't carry too much cash while traveling.
Also Read – How safe is New Hampshire for Travel
How safe is New York to travel alone?
New York is quite safe to travel alone. You need to follow safety measures and avoid risky areas, and you are entirely safe to explore the state independently.
How safe is New York for solo female travelers?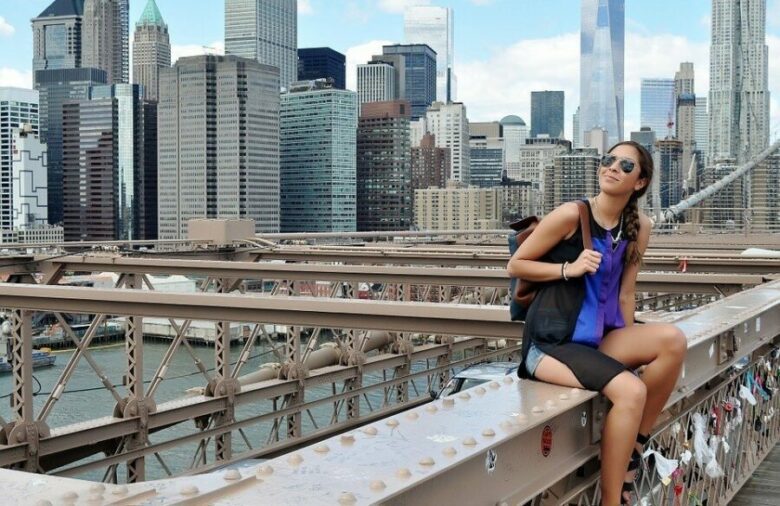 Again, New York is quite safe for solo female travelers. However, following basic safety and preventive measures is a must for solo female travelers to stay safe in the state.
Also Read – How safe is Arkansas for Travel
So, how safe is New York for Travel?
Every state has problems, and there is no perfect destination. Wherever you go, you need to have some level of caution and be aware of your surroundings. Similarly, New York is ideally a safe travel destination except for a few dangerous places.
The one thing you can do along with avoiding bad areas and following safety measures is to avoid traveling to New York during severe weather months to prevent falling victim to disasters. 
Overall, New York is safe, and we hope you have a safe and pleasant trip.
With that said, here I am wrapping up this New York safety guide. If you have any questions, feel free to shoot them in the comment section below. Our team will try to respond ASAP.

Subscribe to Email Updates :