In this MetLife Stadium parking guide, we have covered all essential information related to official and unofficial parking options, nearby parking areas, and more.
So, without any further ado, let's get started –
MetLife Stadium Parking Guide – Tips, Maps, and Deals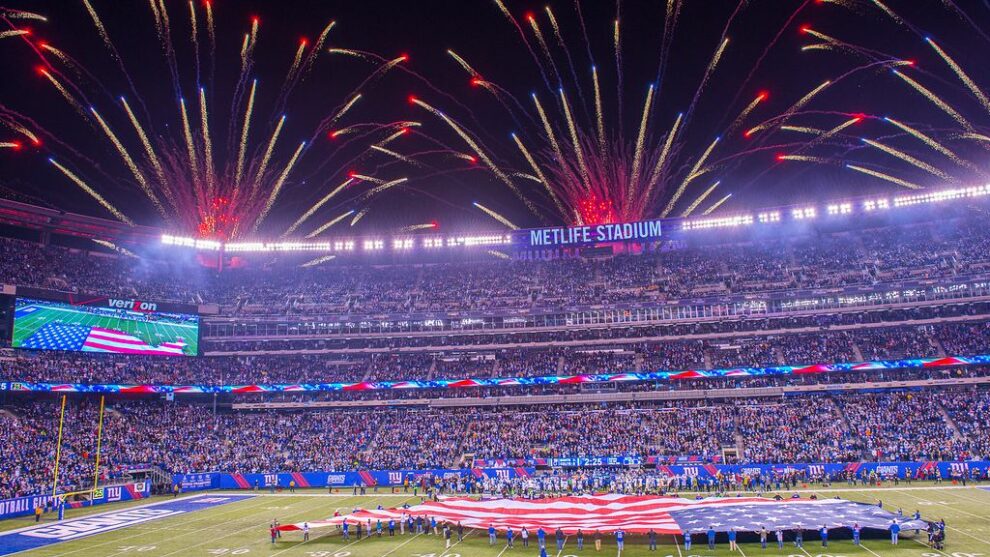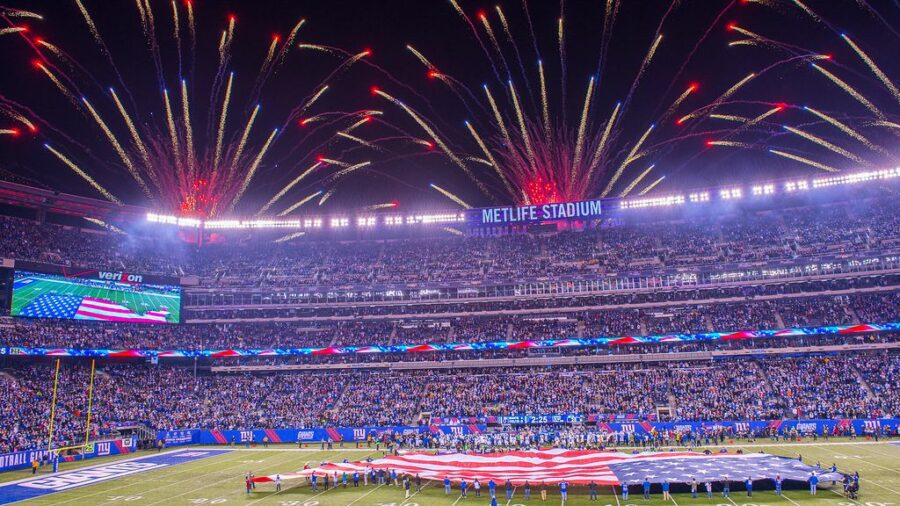 MetLife Stadium is a multi-purpose stadium at the Meadowlands Sports Complex in East Rutherford, New Jersey. It is home to the New York Giants, New York Jets of the National Football League, and the New York Guardians of the XFL.
It is one of the most expensive stadiums in the United States that can accommodate up to 82,500 visitors. Besides sports matches, the venue hosts many other concerts and events throughout the year.
Finding a convenient parking spot at the MetLife Stadium can be a big concern on NFL game day, but if you follow this guide, you can easily find very affordable and safe parking at or nearby MetLife Stadium.
MetLife Stadium Official Parking Options and Parking Cost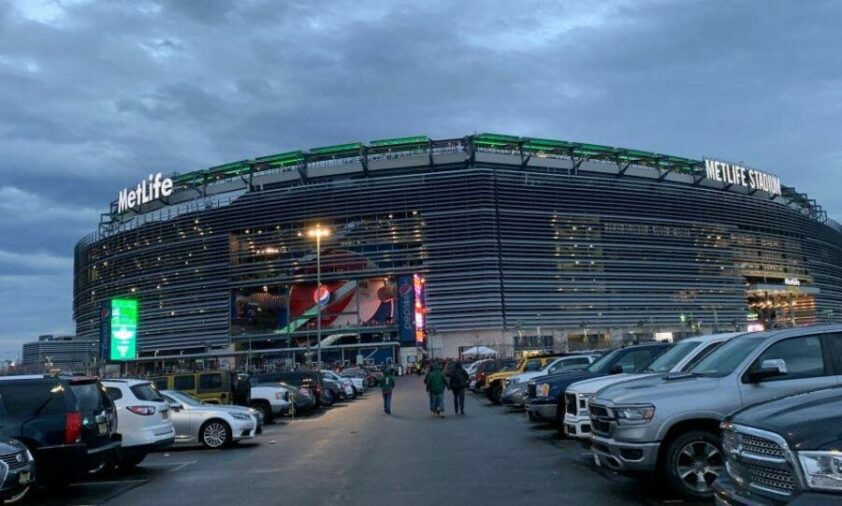 MetLife Stadium has a total number of 26 parking lots, and all of these are located around MetLife Stadium at walking distance.
Permit Only Parking
MetLife Stadium's official parking lots require parking passes for Giants' games. The permit provides you with one car parking space. You can buy the parking permit via Ticketmaster NFL or Vividseats and need to carry a printed copy of it.
The GOLD permit authorizes you to park in lots B, D, K, J, L, M, P, Deck A, and any MetLife Stadium parking lot near American Dream. 
Please note that the parking price differs. But you can pre-book a parking spot for as low as $23. However, based on the row, the pre-paid ticket can cost around $60.
The PLATINUM permit allows you to park in lots E, F, and G. It is more expensive than the GOLD permit, and the pre-paid ticket expenses start at $71. You can book this permit on Vivid Seats.
Parking Without Permits
If you don't have a MetLife Stadium parking permit, you can park in an off-site parking facility. The parking lot is at 20 Murray Hill Parkway, East Rutherford, NJ 07073.
It accepts credit cards and cash, and the parking price is $40. The off-site parking lot is about a mile and a half away from the MetLife stadium, but the shuttle service is provided for all NFL games.
General Event Parking
If you are coming to the stadium to attend any other event or your favorite musician's concert, you can pay fixed parking rates to park your vehicle. You won't require any permits or so but note that these parking spaces are available on a first-come, first-served basis.
Cars – $40
Oversized Vehicles – $160
Limousine – $100
Also Read – Mercedes-Benz Stadium Parking Guide – Tips, Maps, and Deals
Parking Options Near MetLife Stadium and Parking Cost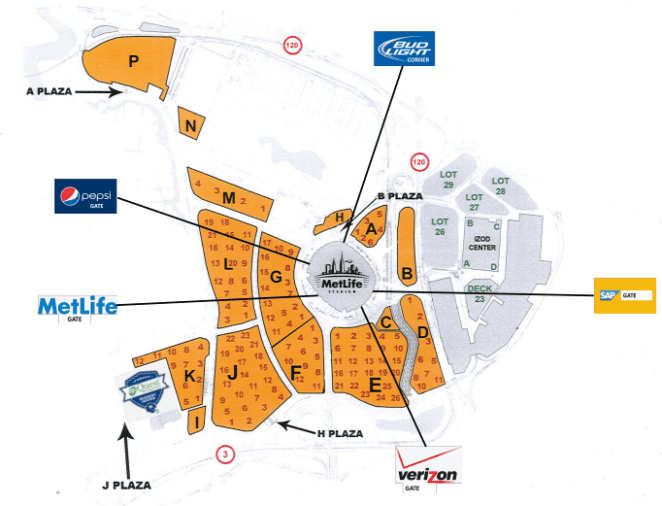 If you cannot get a parking permit for MetLife Stadium parking lots, you still have many options. As previously said, you can park in any off-site parking garages nearby.
Check the information below for their location and rates –
Parking – Redd's Restaurant & Bar
Address – 317 Washington Ave, Carlstadt, 

Rate – $53
Parking – Edison ParkFast Park' n' Ride
Address – 675 New County Road Secaucus

Rate – $20
Parking – Icon Parking
Address – midtown Manhattan

Rate – $30
Also Read – Lucas Oil Stadium Parking Guide – Tips, Maps, and Deals
MetLife Stadium Handicap Parking
Accessible parking is available in MetLife Stadium parking lots E, F, and G. 
However, you are required to have a disabled parking permit or license to park in these lots. The stadium also offers a special drop-off zone for guests with disabilities, and it is in Lot C.
Public Transit to MetLife Stadium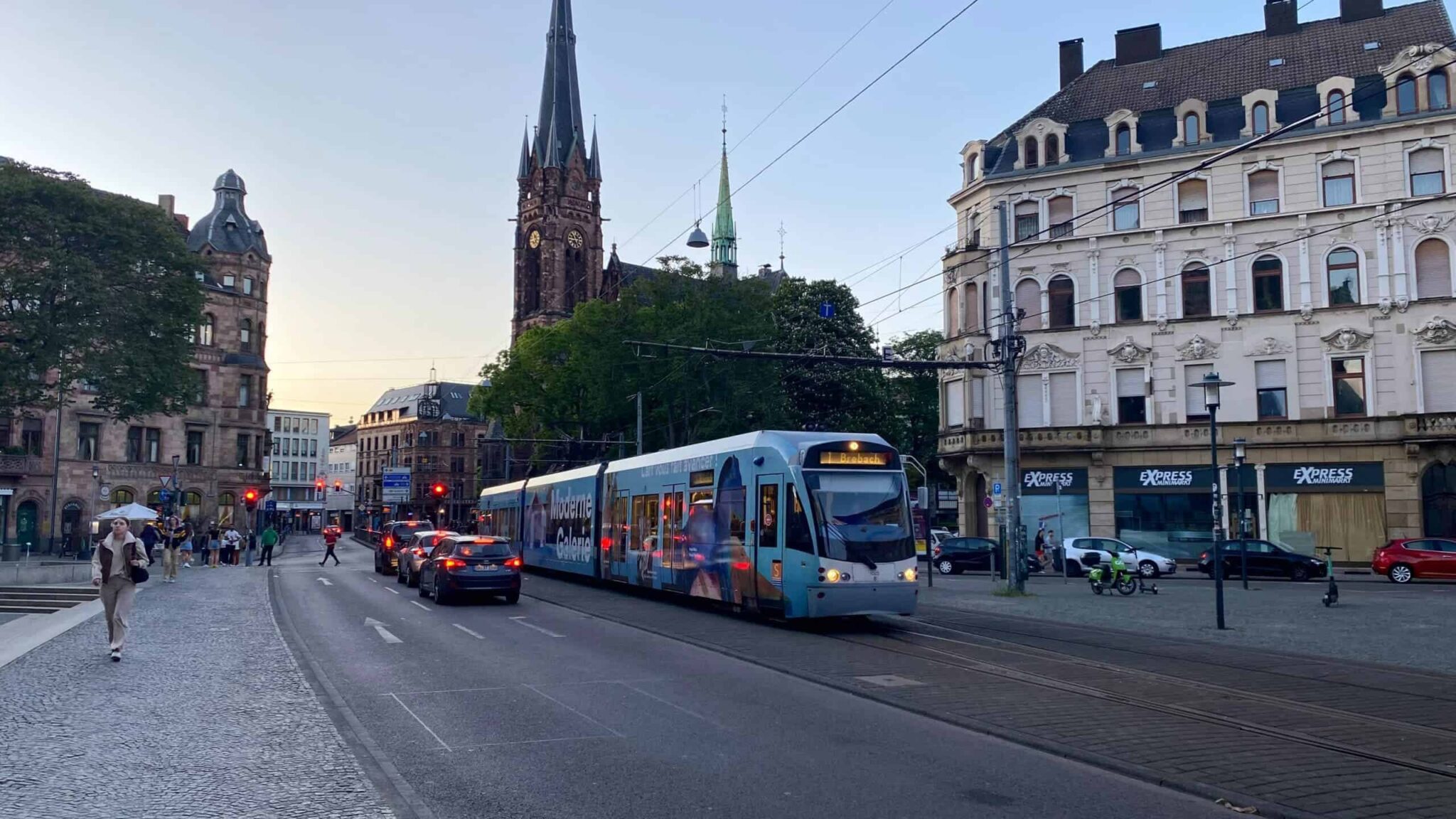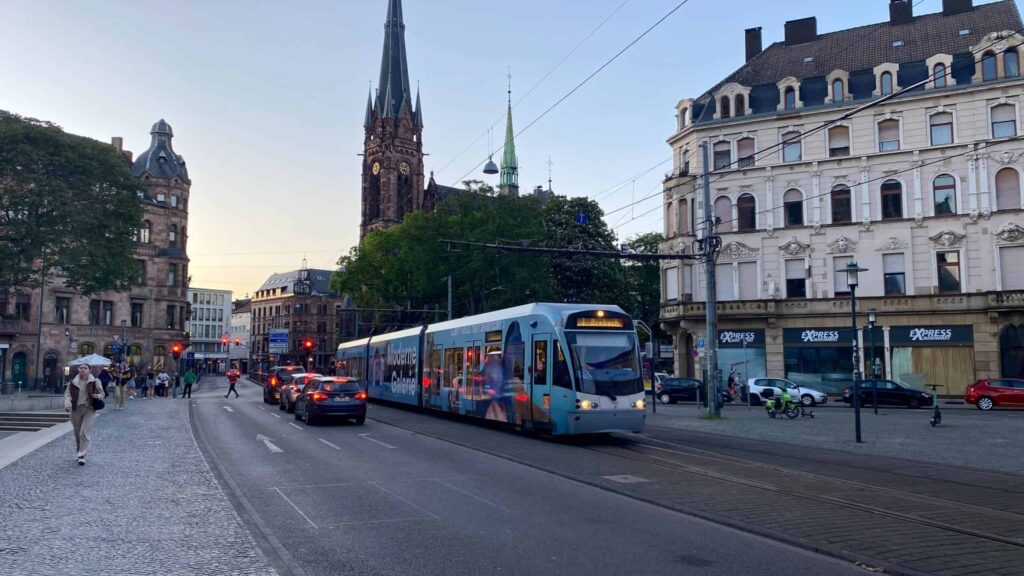 Public transit is one of the best alternatives to get to the stadium to reduce parking costs and save time. There are plenty of public transit options that can help you reach the stadium –
Bus Service 
Coach USA operates the 351 Meadowlands Express buses for all NFL games and significant events at the stadium. The buses run from the Port Authority to the Sports Complex.
The bus stop is located near Lot K, and the one-way bus costs $7. The bus service starts two and a half hours before the game.
Rail Service
NJ TRANSIT offers the Meadowlands Rail Service for all significant events and drops off visitors right at the front door of MetLife Stadium. It runs from Secaucus Junction, and the round-trip fare to the Sports Complex is $4.50.
You can also reach the Metlife stadium from New York Penn Station for $11. 
If you are hailing from NY or Connecticut, you can travel in Metro-North trains to Grand Central Station, where you can take the subway to Penn Station.
Uber or Lyft
Further, you can Uber and Lyft to the stadium. Uber pick-up and drops off zones are available in Lot E, right outside the Verizon Gate.
You can visit MetLife Stadium's public transportation page for more information on public transportation.
Also Read – Target Field Parking Guide – Tips, Maps, and Deals
Tailgating at MetLife Stadium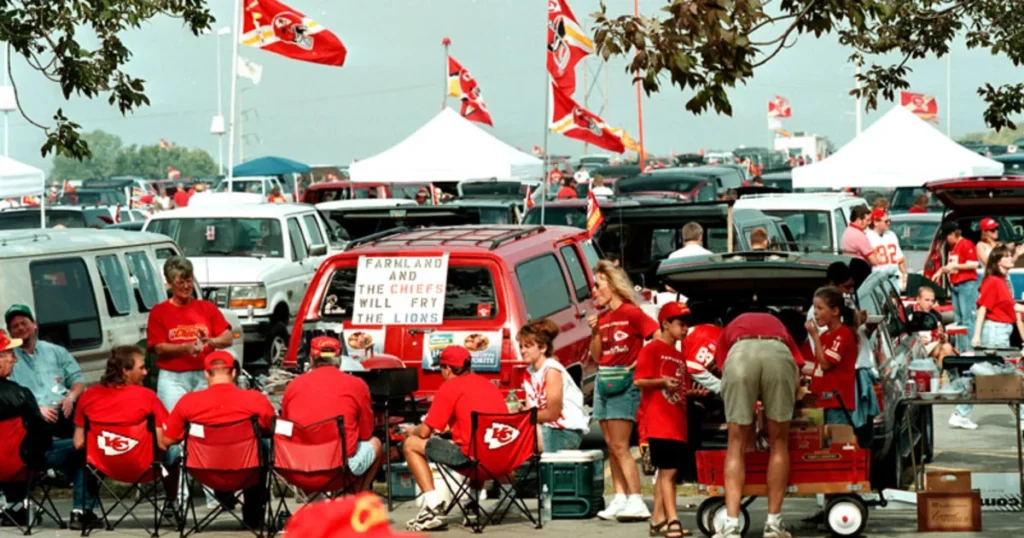 Tailgating is permitted at the MetLife Stadium parking lots with specific must-follow guidelines.
These tailgating rules are –
You can occupy only one parking space per person.

You cannot use grills or other heating devices on the parking decks or near buildings.

You must use a particular container or bag to dispose of your trash properly.

Be careful to drink responsibly.

You are advised to keep all your stuff near your vehicle.
Getting to MetLife Stadium
MetLife Stadium is located at 1 MetLife Stadium Dr, East Rutherford, NJ 07073, a few miles from New York City.
The stadium is conveniently accessible by road or rail, and you have several options to reach the stadium easily and affordably. 
Further, you can use Google Maps to assist you if you cannot locate the stadium's exact address.
Also Read – Lincoln Financial Field Parking Guide – Tips, Maps, and Deals
Frequently Asked Questions 
Where is the best place to park at MetLife Stadium? 
You can get the best parking in Lot P at the MetLife Stadium, which is placed along the north side of the Meadowlands Racetrack.
How much is parking at MetLife Stadium for Jets games? 
If you park in the MetLife Stadium parking lots, you can expect to pay $40, while significant vehicle parking rates will be about $120.
What time can you enter MetLife Stadium? 
The gates open two hours before the event at MetLife Stadium. However, you can call Metlife Stadium Guest Services at 201-559-1515 for more information.
How much does a beer cost at MetLife Stadium? 
A beer at MetLife Stadium costs $8.75 for domestic or $9 if you want a premium can. However, the prices vary according to the brand of the beer.
Does MetLife Stadium take cash? 
MetLife Stadium is now cash-free, meaning no cash is accepted anywhere in the official stadium.

Subscribe to Email Updates :