Are you planning to go to Target Field? In this Target Field parking guide, we are going to cover all of the parking options, tailgating options, and how you can reach Target Field.
So, without any further ado, let's get started –
Target Field Parking Guide – Tips, Deals, Maps
Target Field is one of the most popular baseball stadiums in the US, situated in Minneapolis, Minnesota. It is owned by The Ballpark Authority, and initially, it was named after its owner Twins Ball Park when it was opened on 2010. However, later, it was renamed Target Field.
It is a very big stadium with a seating capability of 40,000 people at a time. Target Field is designed to attract and fascinate the audience, and it cost around $555 million to build it.
Parking Options Near Target Field and Parking Cost
There are many parking options at Target Field like street parking, free parking, and paid parking. However, we recommend going for the official Target Field parking options as Target Field official parking options are quite affordable compared to American Airlines Center parking options.
Target Field gives you spacious parking at an affordable rate. There are three official parking lots at the Target Field –
Ramp A offers you a daily rate of $13, a monthly pass of $145, and for other events and concerts, it offers you parking starting from $7-$27.
Ramp B has a daily rate of $15, a monthly pass of $15, and during other events and concerts, rates are from $7-$27.
Lastly, we have Ramp C with a daily rate of $15, a monthly pass of $160, and for other events and concerts, parking rates vary between $7-$27.
Target Field Parking Map
Here we have given a map showing the parking lots around Target Field and street parking. You can follow this map to find the most affordable and nearest parking options at Target Field.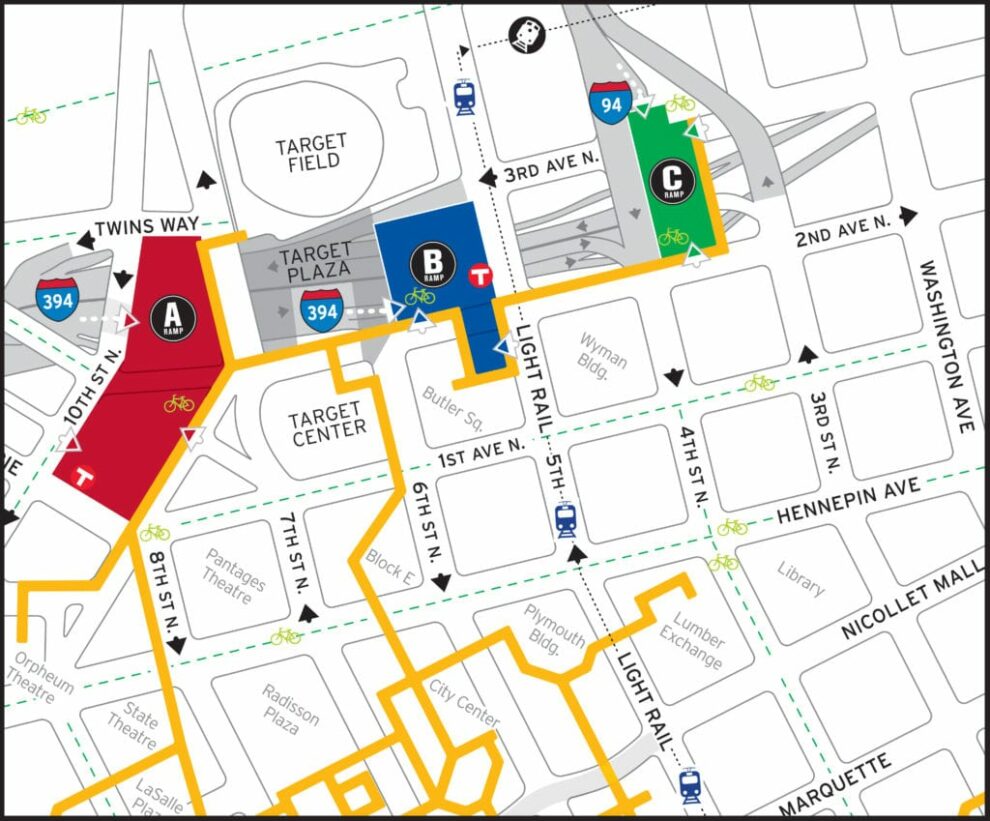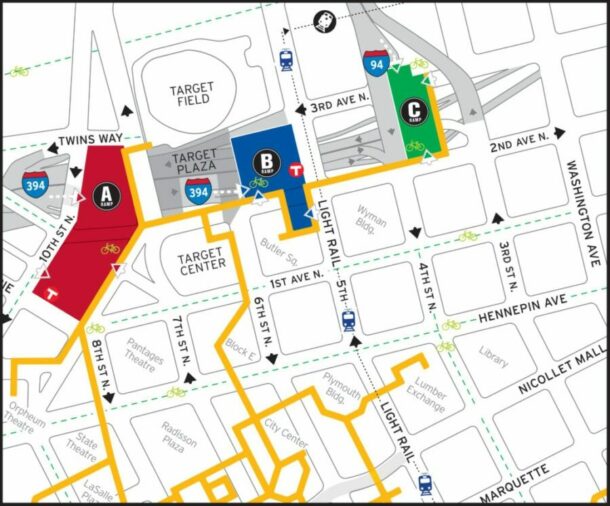 Target Field Handicap Parking
Yes, Target Field provides handicap parking, but you will need to have a valid permit to park in handicap parking areas.
Ramp A and Ramp B have handicap parking areas. People with disability, certain medical conditions, or heart disease also have a pick-up and drop facility from the parking lots directly to the special seating area known as ADA Shuttle. Besides that, Ramp A and Ramp B have direct connections of skywalks to the stadium.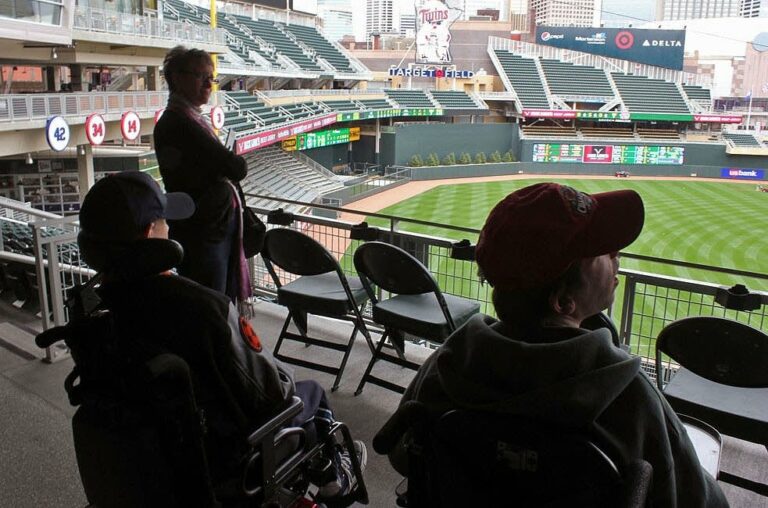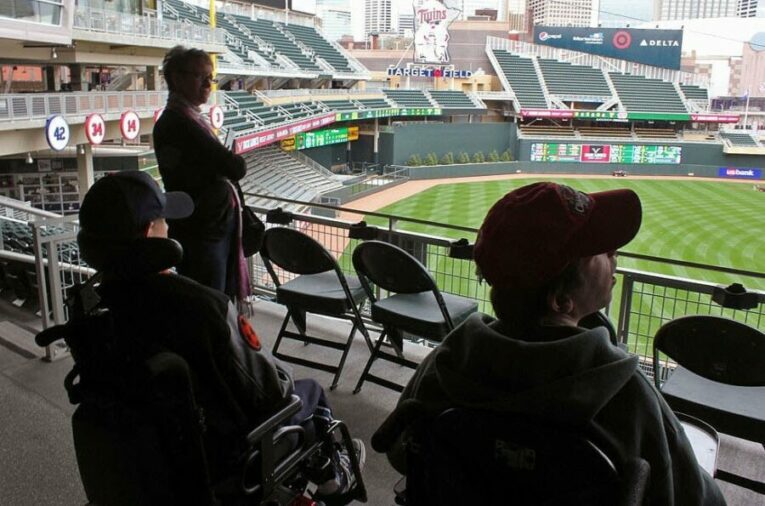 Target Field Parking Tips
For your convenience, we have prepared a list of tips that you can follow to have a hassle-free parking experience.
Arrive early at Target Field parking to get enough space in the parking lots.
If you want to save some bucks, you can look for cheaper parking lots that are available in downtown Minneapolis. A special event parking zone will cost you $1.50-$2.50 per hour.
You can also park on the streets if you don't want to pay. The area to the west of Target Field offers free street parking.
Some of the areas that should be avoided due to heavy traffic include the 3rd Avenue bridge.
Tailgating at Target Field
It's a big no if you think of tailgating at Target Field parking and nearby areas. Tailgating is strictly banned in and near the stadium area. However, the region east to west from 11th to 4th Avenue and north to south from the crossover of the Mississippi River to 6th street is considered tailgating-friendly zones.
Apart from these regions, you will need to follow some rules that include –
In Target Field, vehicles with loud sound systems and speakers like amplifiers are not allowed.
Burning wood for cooking food or for any reason is also not allowed. If you want to cook, you can use charcoal or propane grills.
Driving very closely to other vehicles is restricted.
Don't bring beverages containing alcohol to Target Field. It is strictly prohibited.
Trash and waste should be disposed of only in trash bins or containers.
If you try to break any of these rules, you will be penalized and have to face the consequences.
Getting to the Target Field
There are two ways to reach the Target Field – you can come in your vehicle or use public transportation.
If you are coming by your vehicle, you can use the google maps location given below.
However, if you want to use public transportation, you have three ways – metro, rail, and bus.
If you want to use the metro, you can use the Green or Blue lines, which will take hardly a 3-minute walk to Target Field.
By rail, you can come from Hiawatha light rail and North Star Commuter Rail. From here, it will take more than 4 minutes to reach Target Field.
Bus numbers that will directly leave you near Target Field are 10, 11, 14, 22, 61, 66, 67, and 94.
Free Parking at Target Field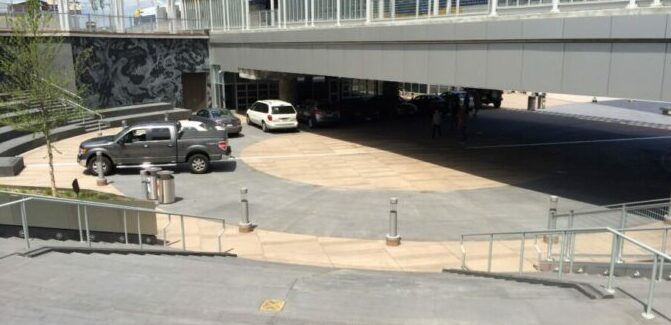 There are no free parking spots near Target Field, but you can find free parking spots in downtown Minneapolis from Avenues 2-5. But for this free parking space, you must arrive early at Target Field because the street gets full of parked cars just half an hour before the game or event starts.
Free parking is allowed only till 6 in the evening. After that, you must pay per hour or walk down Target Field.
Closing Comments
There you have it – a thoroughly written Target Field parking guide.
During games and concerts, Target Field gets heavily crowded, and therefore, the most important thing before visiting Target Field is to book your parking ticket online. Besides that, you also need to carry that ticket as it is necessarily asked during parking. You can book your parking spots online through apps or by visiting the Target Field official website, where you can edit your date, time, or parking spot.
With that said, here I am wrapping up this article. I hope it was a helpful article for you. We tried to cover all the essential things that may help you find easy parking at Target Field. Even after this, if you have any other questions, you can shoot them in the comments sections below. Our team will try to respond ASAP.

Subscribe to Email Updates :