The Internet has become an important factor in our modern life. Everyone wants to be connected to the Internet. With the help of the Internet, you can do many things like communicating from a long distance, learning, operating a business worldwide, and many more activities. But, to do or enjoy these benefits, you need to have a good internet connection. If you are looking for such good internet connectivity, Microwave Internet is your best solution.
And just to clarify the highly unconventional name, no, it's not a microwave with built in internet. 
Microwave Internet is a unique internet service solution that provides high quality internet connection using radio waves instead of traditional lines/wires to transmit data wirelessly.
This article will discuss everything you need to know about Microwave Internet. How does it work? Is it affected by weather? And more.
So, without any further ado, let's get started. 
What is Microwave Internet?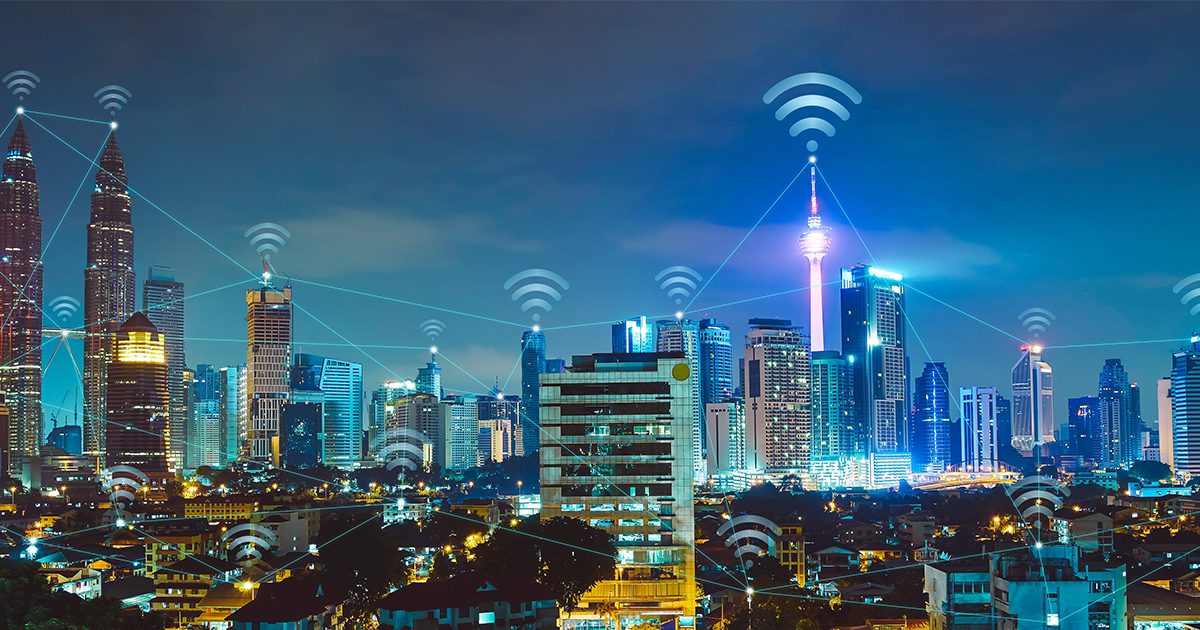 Microwave Internet is wireless internet connectivity, an alternative to fiber connectivity.
Microwave Internet is not like your regular internet connection; it has its way of service providing with keeping in mind the developing technology. It uses radio waves instead of lines/wires to transmit data wirelessly and provide high-speed Internet. It is the best option for people living in rural areas, industrial estates, and other areas not served by fiber or copper broadband.
Microwave internet is known as radio shot, WiMAX, and Wi-Fi link. It does not require any infrastructure (other than power), like no cables, ducts, or phone lines. 
Microwave Internet is efficient in providing an ultrafast connection over several kilometers. The furthest connection installed to date is 70 kilometers, delivering an ultrafast connection with 99.99% times.
Other fiber broadband connections have ultra-low latency, but microwave is faster than these other fiber broadbands. It is capable of less than 1ms end-to-end latency compared to other broadband services, whereas other fiber optic broadbands have a latency of just under 1.6ms.
Microwave Internet also provides internet speeds of 10Mbps to 10Gbps, depending on your requirements, which is the same upload & download speeds you get from a traditional fiber.
Also, it is cheaper than any other Broadband service.
From allowing people living in remote or rural areas to connect to the Internet to allowing its customers to enjoy affordable and fast internet speeds, there are many advantages of using and investing in such an internet connection.
Apart from this, the reliability and the quick and easy installation process is just the icing on the cake.
It only takes a few days for the entire initiation process, and you are ready to enjoy good and stable Internet at your home or anywhere else. 
Key Benefits of Microwave Internet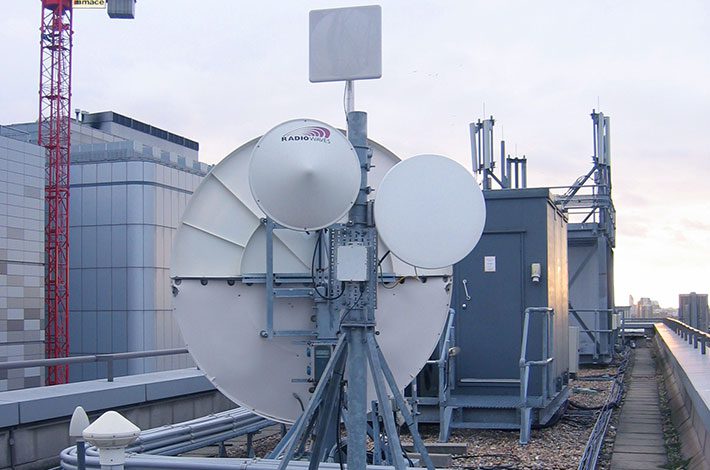 100% Dedicated Connection
Microwave Internet is always dedicated to its service providing. It works as you are the sole user, and no other user is accessing it, making it slower. It works consistently fast all the time.
Microwave Internet is a solution and better opportunity for people living in remote or rural areas to connect easily with the Internet and virtual world.
Like any fiber optics, do, microwave Internet links do not have any interruption faults. It works smoothly as it uses radio frequencies to transmit data.
The installation process is very quick and easy. It takes only a few days for installation.
The cost of installation is lower as compared to the traditionally buried cable system. 
Your connection cannot shared with any other user, so your connection is safe. It comes with SLA Service Level Agreement.
Generally, Latency means measuring how long it takes for data to travel along with an internet connection. If the Latency is high, then it can affect your business negatively. But Microwave Internet has low Latency of 1ms.
Microwave Internet allows you to upload and download speeds of 100Mbps to 10Gbps, depending on your requirements.
The contract length feature offered allows you to customize your connection package depending on your requirement.
Your internet connection will not get affected by any weather conditions. It increases and decreases its backup frequencies according to the condition.
Microwave Internet offers you unlimited data usage.
How Does Microwave Internet Work? 
Microwave internet is a wireless network but starts with a fiber connection from the point of presence (POP) directly connected to the national fiber network internet. This means it is now connected to the radio's interface, which later transmits ultra-high frequency internet from the air. Then again, it is converted back into copper or fiber cable at the customer/recipient end by a router.
It uses high-frequency waves, which are undetectable for the wifi devices. To transmit an encrypted signal which is then decrypted and converted back to a fiber connection at either end of the radio link. No matter where you may be residing, you can be sure that you will enjoy a high-speed internet connection.
A Microwave Internet link is a solution to fiber optics. This is because fiber optics can fault due to weather or wire break in the duct, but your connection will not suffer such issues while allowing you to use the internet without interruption. 
Is it affected by weather?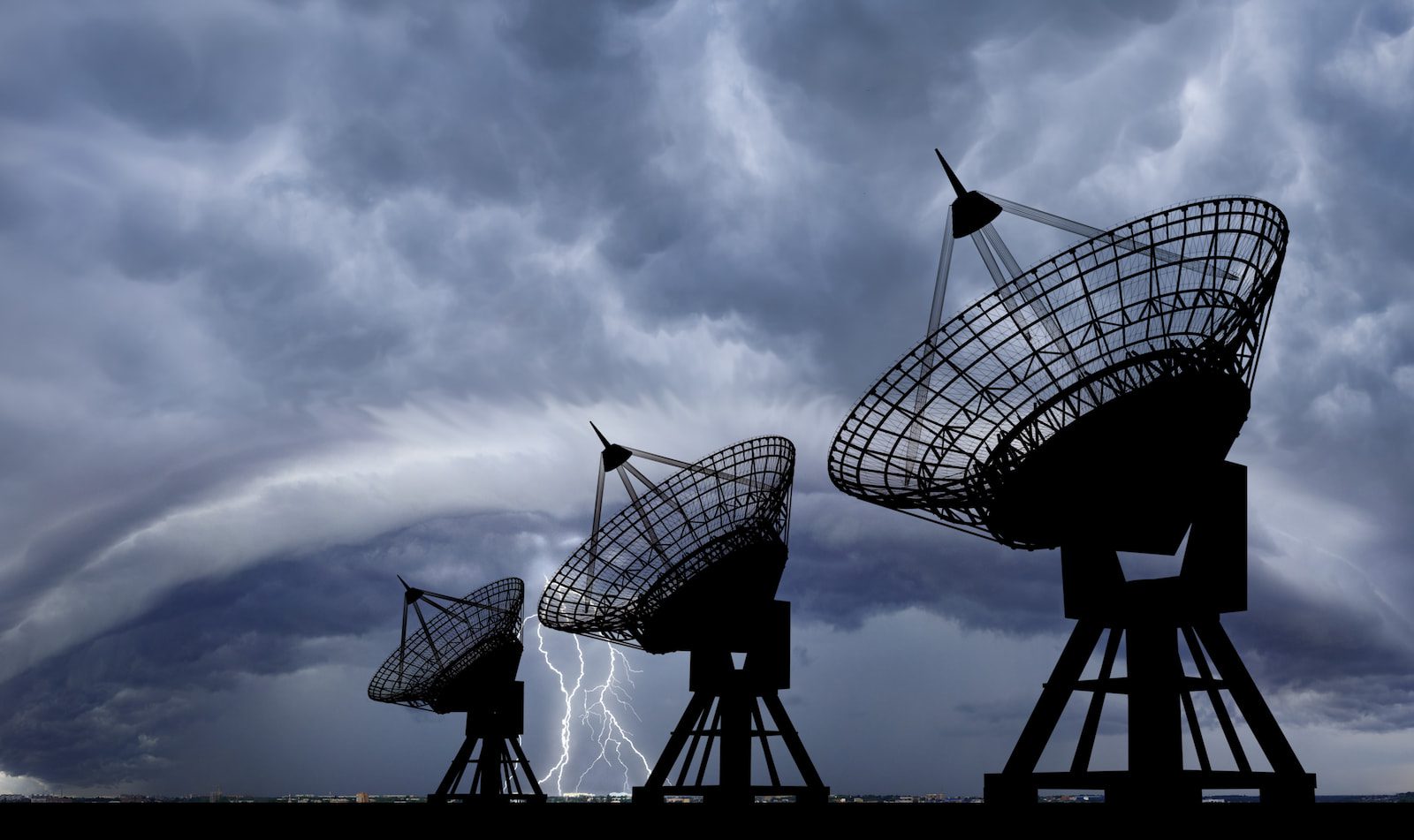 No, Microwave Internet is not affected by any weather conditions. As we see, some radio signals are affected by adverse weather. However, this can be avoided using several techniques. One is by ensuring a backup of radio frequencies that are not impacted by bad weather, like a 70Ghz 1Gbps link with a 5Ghz 300Mbps backup.
Another common technique is automatically reducing the speed of a microwave radio to check its reliability and then increasing again once the bad weather has passed. 
Final Thoughts
We have tried to cover everything we know about Microwave Internet, and its features, benefits and much more. We hope this article provided the detailed information you were looking for.
If we have left out any points, please let us know. Also, if you have any questions, feel free to shoot them in the comment section below.
Signup For Our Newsletter