Metro by T-Mobile is offering Moto G Stylus 5G (2022) for only $20.
Let's read the news and learn how to get this amazing device for just $20.
Moto G Stylus 5G (2022) for Only $20 at Metro by T-Mobile
Moto fans can now grab Moto G Stylus 5G (2022) at a much lower price than its original cost. When the phone entered the market last year, it cost $400. Now Metro by T-Mobile sells the phone at an outright price of $320.
But T-Mobile has provided an additional discount to the phone price by offering Moto G Stylus 5G (2022) for just $20 for a limited time.
A quick look at the Moto G Stylus 5G features is necessary for those unaware of the device.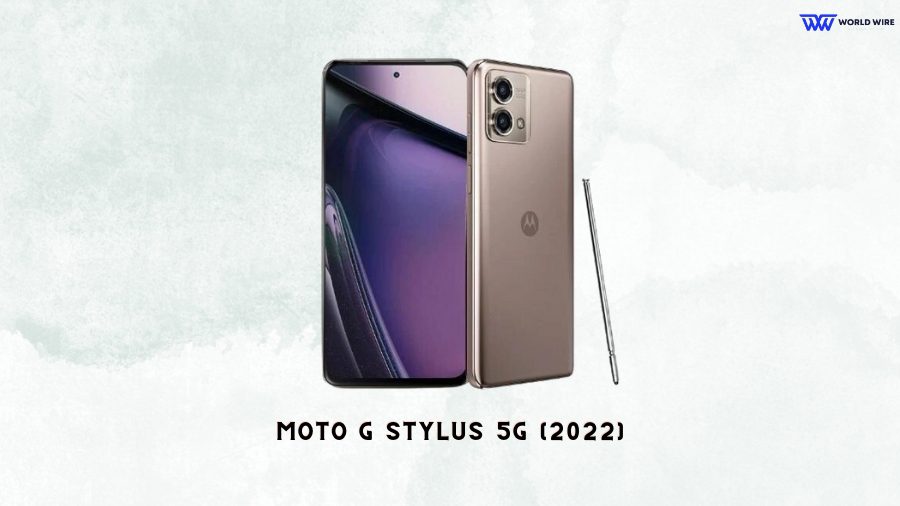 Phone
Specification
Moto G Stylus 5G (2022)

Moto G Stylus 5G (2022) is an average mid-range phone that runs on Google's Android 12 operating system (nonetheless, the upgrade to Android 13 is available for download).
The phone is powered by a Qualcomm Snapdragon 695 5G processor and is available in 4/6/8 GB RAM and 128/256 GB of storage which is expandable up to 1 TB via micro SD.
You can take pictures from the device via the triple-rear camera setup, a 50 MP main sensor, an 8 MP ultra-wide sensor, and a 2-MP depth camera. The phone has a secondary 16-megapixel camera for selfies and video calls.
Other highlights of the phone include a 6.8-inch IPS LCD FHD+ display with 120. Hz refresh rate, 5000 mAh battery, a 3.5 mm headphone jack, and a fingerprint sensor.
Further features of Moto G Stylus 5G (2022) include superfast 5G performance, long battery life, nighttime selfie cam, built-in creative stylus, loudspeaker with smart PA & Dolby Atmos, spot Color, dual capture, Side fingerprint reader, face unlock, etc.
However, the deal comes with some conditions. Apart from the set $20 price of the Moto G Stylus 5G (2022), you will have to pay an additional $40 for your first month of service by Metro by T-Mobile. Besides this, no other charges or requirements restrict you from getting the Moto G Stylus 5G at a discounted price of $20.
You might also like our informative article about getting a free tablet from MetroPCS 2023.
The deal is available both online and in-store. But if you take the phone in-store, you will have to add a new line of service with a new number by availing $65 qualifying plan instead of $40.
Before switching to Metro by T-mobile, check the network coverage of MetroPCS. It can give you an idea about their network quality in your area.
On the other hand, new customers can get the Moto G stylus 5 G (2020) for free if they bring an existing phone number to Metro by
T-Mobile. This $0 price deal is only available in-stores. Also, the phone is only partially free as the new customers might be required to make a one-time payment of a $25 activation fee in-store.
You can grab the Moto G stylus 5 G (2020) $20 deal by Metro by T-Mobile by visiting "https://www.metrobyt-mobile.com/cell-phone/motorola-moto-g-stylus-5g-2022?sku=610214674142"
Signup For Our Newsletter