In this article, get an easy guide on My Pillow drying instructions. But, before you dry them, you have to wash them. Let us go step by step through this article.
My Pillow Washing Instructions – Easy Guide
Firstly remember to keep the water cool or warm on the regular washing mode and not on delicate mode.
You can use any detergent you please to wash the My Pillow.
Even though you can use the detergent of your choice, remember you can't use a fabric softener.
In top loading machines, ensure you remember to put two pillows in the washing machine for balance. If you have to wash only one Pillow, use towels to balance the load.
In Front loading machines, you can wash your pillows along with a full load of laundry.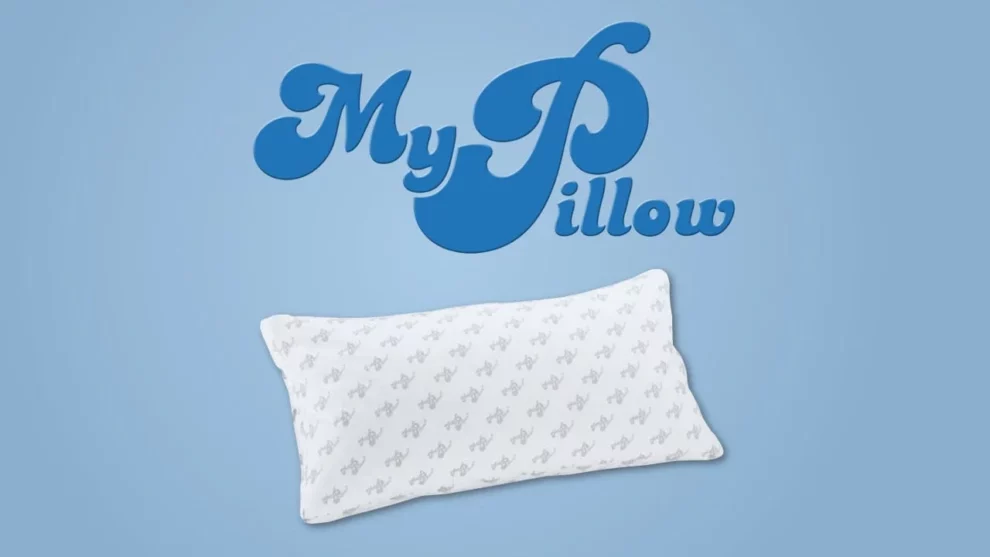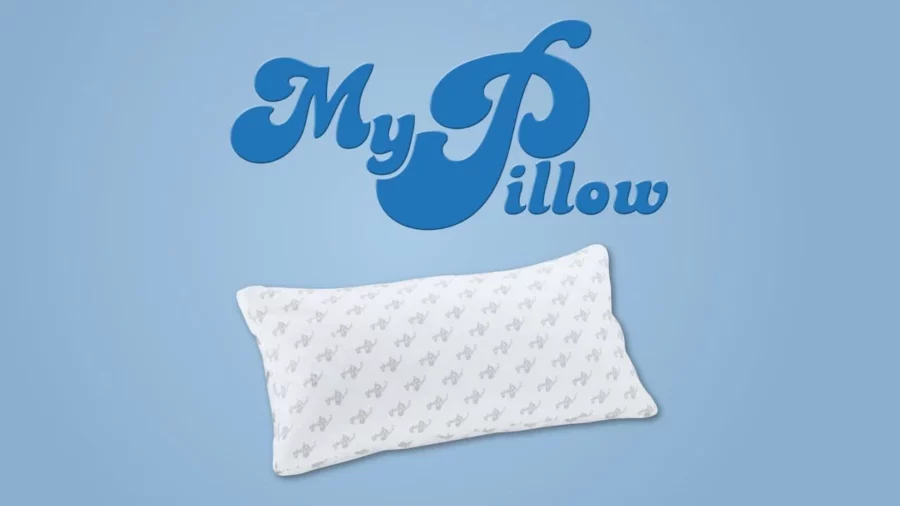 My Pillow Drying Instructions – Easy Guide
After you have finished washing your pillows, you can now get ready to dry your pillows.
Firstly the washed pillows are to be tumbled dry with high heat.
Ensure no dryer balls or fabric softeners are there in the process.
To ensure the pillows dry faster, use extra spins in the washing machine.
You do not need to worry about over-drying.
After following all the steps mentioned above for My Pillow drying and washing, you will have perfectly clean and soft pillows.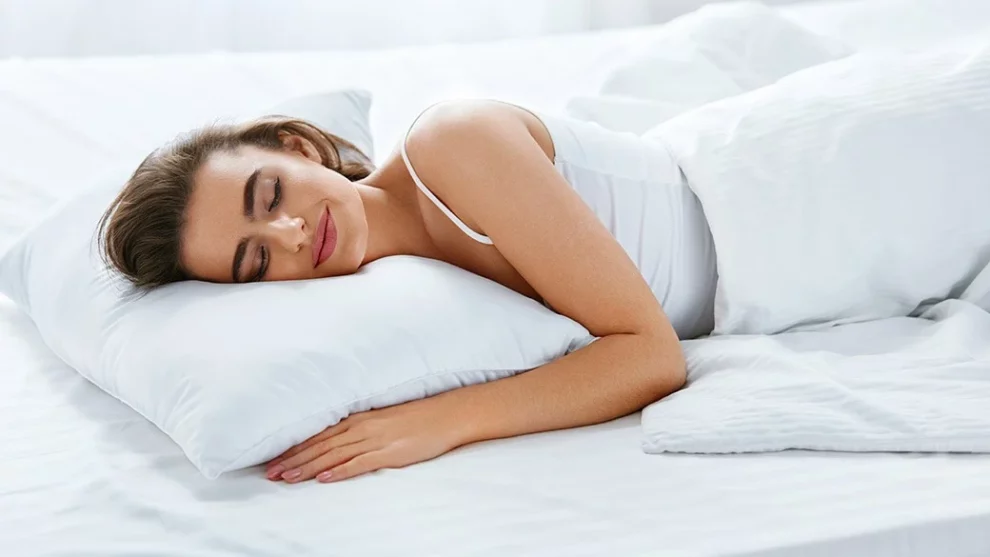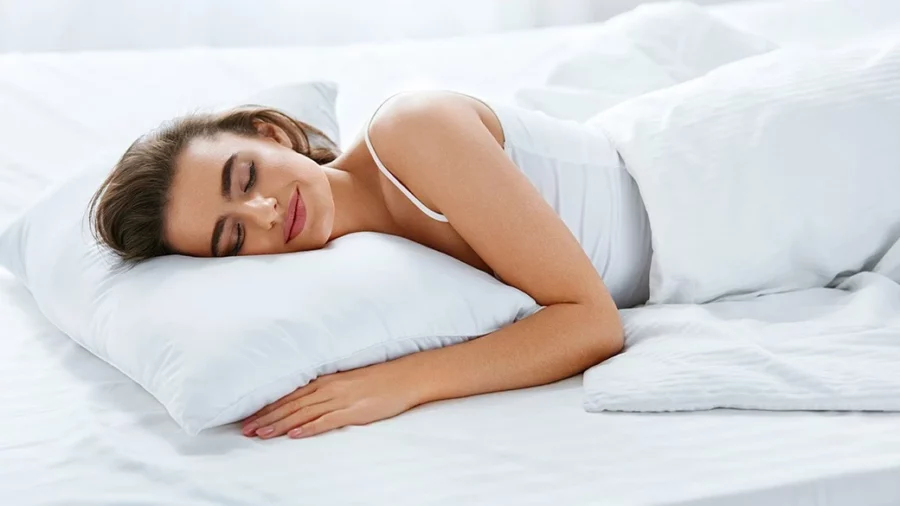 What makes My Pillow so special and different from other Pillows
My Pillow is one of the most unique and innovative brands of all. This Company is one of the most user-friendly and customer-centric brands. Their main priority is the comfort of their customers. My Pillow is designed in such a way that though it is the same material used in all their pillows, it will cater to exactly a person's individual needs.
My Pillow adjusts to your exact individual needs regardless of your sleep position and provides the user with the utmost level of comfort. Not only this, but also My Pillow offers its customers a 10-year warranty on their pillows and also a 60-day money-back policy.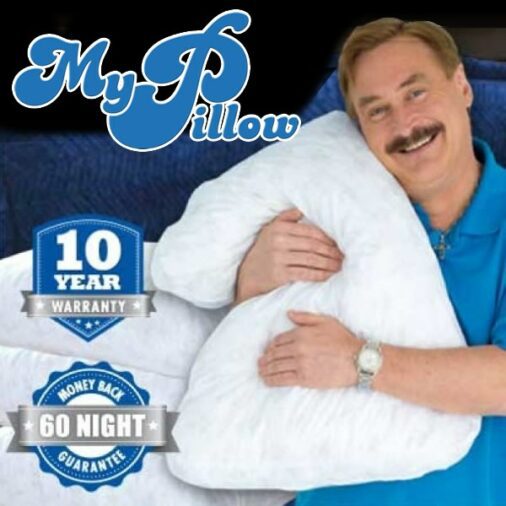 Everything there is to know about My Pillow
To activate your My Pillow, you should first put it in a dryer with a damp cloth as soon as you open it, as this process gives the Pillow's interlocking material a chance to activate.
It has been suggested to wash your My Pillow every four months and every two months if you have any allergies.
My Pillow is made with 100% cotton and is packed with the Company's unique patented interlocking fill made from shredded polyurethane foam. This is the primary reason why My Pillow drying and washing is convenient.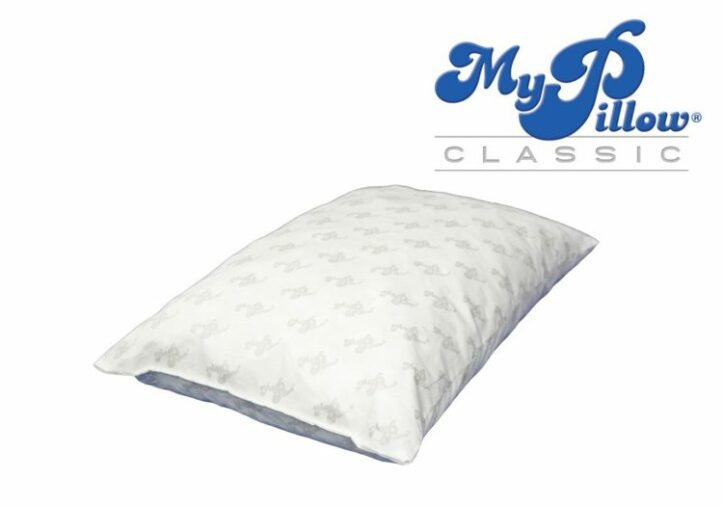 My Pillow offers its customers four sizes. They are:
Standard size – 18.5″ x 26″
S/Queen size – 18.5″ x 28″
Queen size – 18.5″ x 30″
King size – 18.5″ x 34″
The prizes of the My Pillows have a wide range. They range from $29.99 to $79.98.
My Pillow also offers its customers great discounts. You can avail of offers like getting a My Pillow free or at a discounted rate. To avail of these offers, visit MyPillow's website.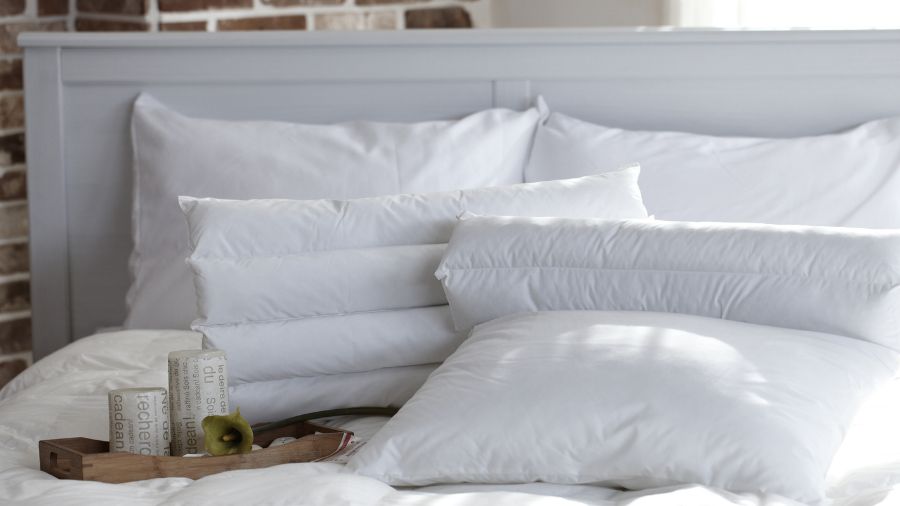 The different grades of My Pillow
My Pillow not only offers their customers size options, but they also offer the customers how firm or soft they want their My Pillow to be. Customers are required to pre-select their firmness level when purchasing a My Pillow. The My Pillow Classic comes in two different levels of firmness. The My Pillow Premium offers customers four levels of firmness. The My Pillow website offers customers a questionnaire to help them decide on the right Pillow for them.
The yellow My Pillow is the least firm.
The white My Pillow is medium-firm
The green My Pillow is more firm than the white one
The blue My Pillow is the firmest of all.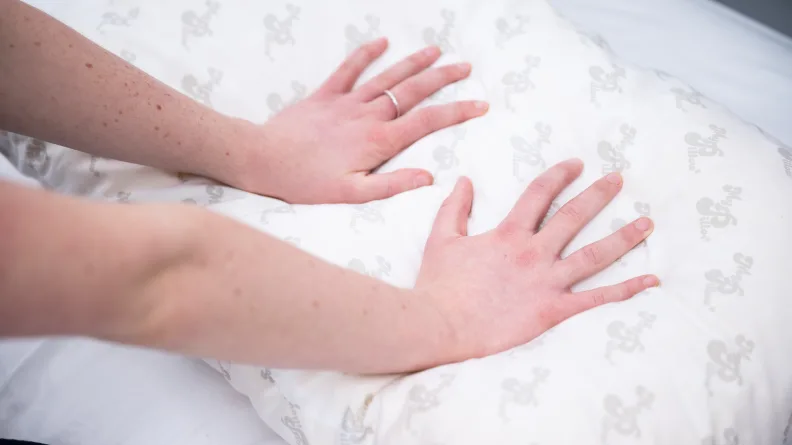 About My Pillow Inc.
My Pillow Inc. is an American bedding and pillow manufacturing company. Mike Lindell founded this Company. My Pillow is based out of Chaska, Minnesota, and was started in 2009. My Pillow has sold over 41 million pillows. The Company first began in 2004, but initially, My Pillows were sold through Lindell's Night Moves Minnesota, LLC.
In 2004, when the Company had just started out, it had only four employees, and now according to a survey done in 2017, the Company officially has 1,500 employees. My Pillow is an open-cell, poly-foam pillow design that Lindell has patented. My Pillow claims to have the "world's most comfortable pillow."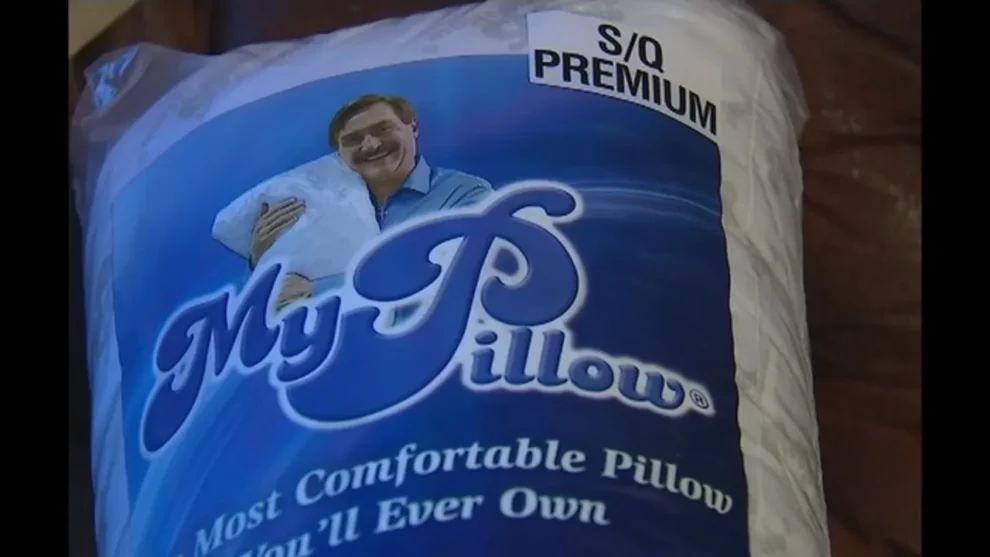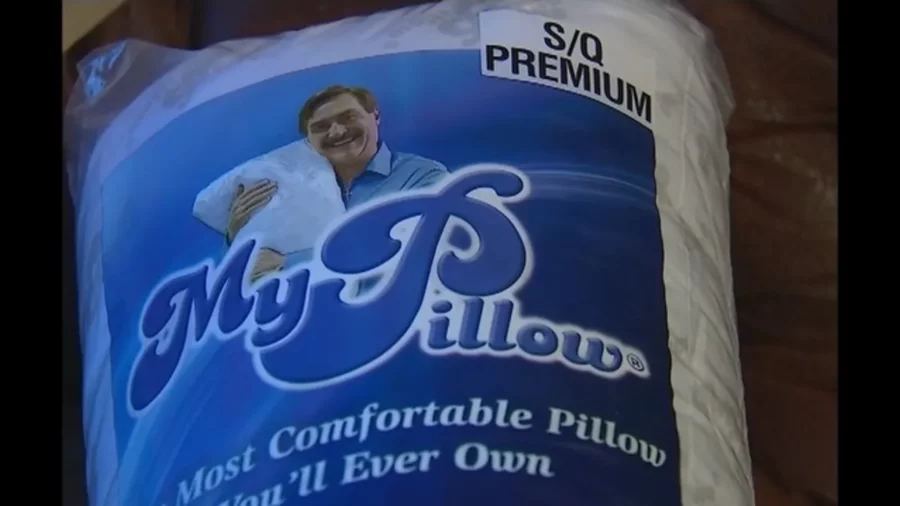 My Pillow manufactures pillows, mattresses, mattress toppers and covers, Giza cotton sheets, towels, and pet beds. They manufacture all these in a 70,000-square-foot manufacturing plant located in Shakopee. The factory manufactures approximately 25,000 pillows a day.
My Pillow opened their first retail outlet in Burnsville, Minnesota, in 2012. My Pillow has now grown to have 17 outlets only in Minnesota. This Company also offers its customers the option to order their desired product through the My Pillows website. Each My Pillow is manufactured in such a way to fit any kind of requirement of their customers. My Pillow has over 500 stores all over the United States of America.
About Mike Lindell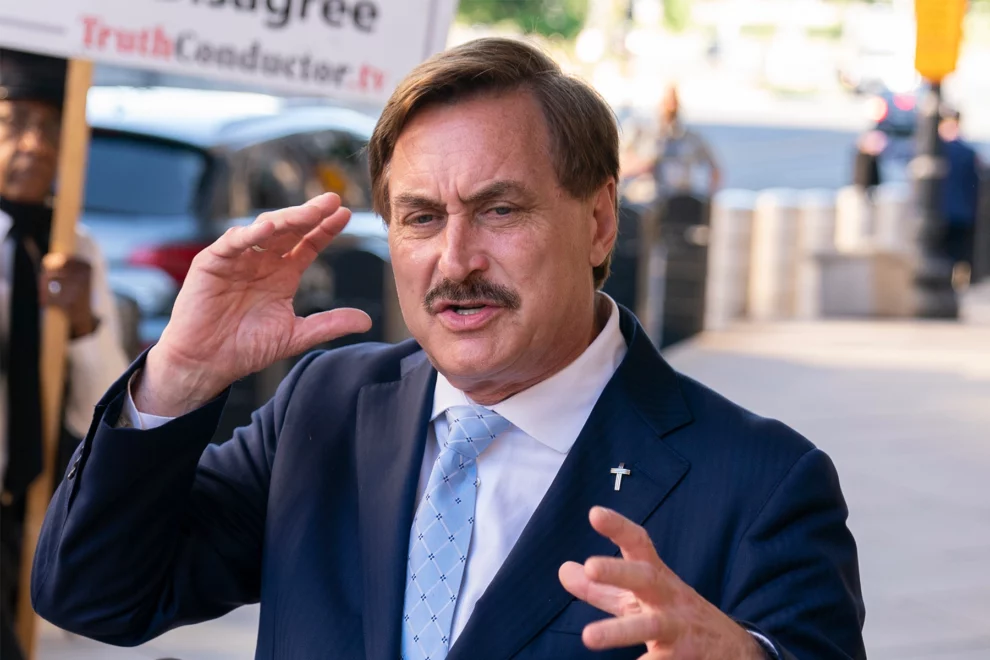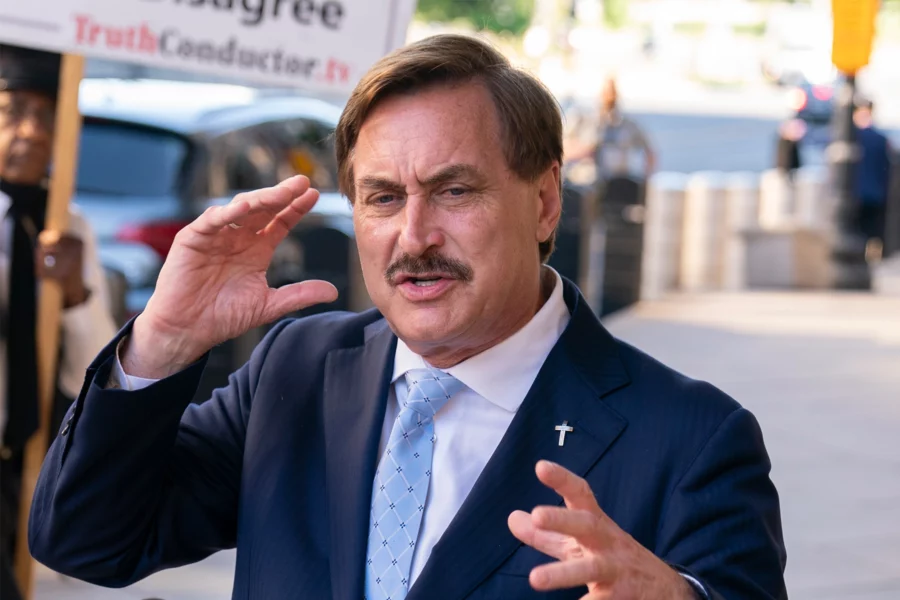 After figuring out "how to dry my pillow" and all the things related to it, let us now know who built this company.
Michael James Lindell was born on 28th June 1961. Lindell is an American businessman, political activist, and conspiracy theorist. He is also the CEO of My Pillow and is known as the My Pillow guy. Lindell is one of the closest allies of former president Donald Trump. He was one of the first and foremost people to support the theory of a stolen and rigged election. Like Trump, Lindell also has his own social media platform, Frank Social. Lindell says that his platform is a hybrid with the best features of YouTube and Twitter.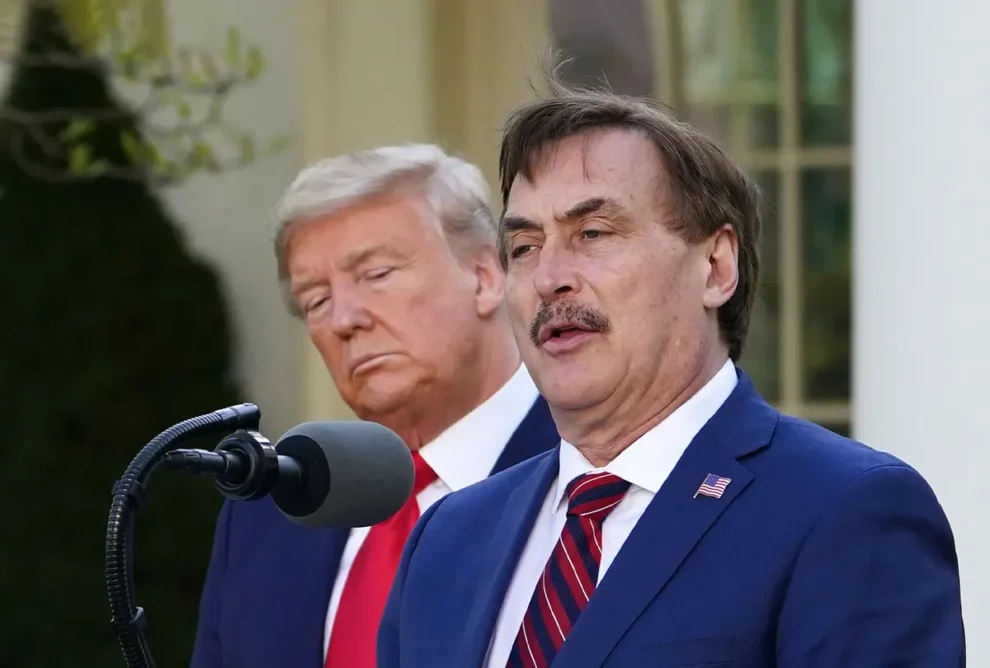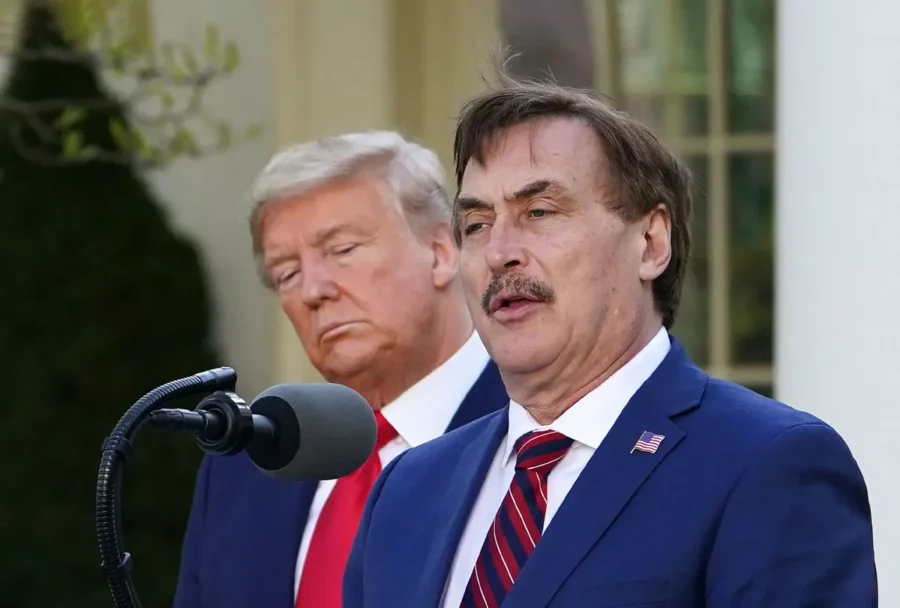 Apart from this, Lindell has also started many non-profit organizations to help people overcome their addictions. He also started a recovery network that helps connecting addicts connect with people who have overcome their addictions. Lindell himself, being a cocaine addict, knew the struggle and wanted to help other addicts. He overcame his addiction in 2009 by walking the path of Jesus. Lindell has also started many faith-based treatment programs. He is a firm believer in the Lord and believes that walking the path of The Lord will lead the people to victory.

Subscribe to Email Updates :