Are you going to visit Nationals Park and want to get information about the Parking System? If yes, then this Nationals Park Parking Guide is going to help you a lot.
The Anacostia River banks of Washington, D.C.'s Navy Yard are home to the Nationals Park baseball stadium. In 2008, the Washington Nationals moved into their new ballpark, making it their permanent home.
The Nationals Park is located at 1500 South Capitol St. SE in Washington, DC.
Nationals Park Parking Overview
Pre-book your parking and spend more time in the stands than in the parking lot before the big game.
The Washington Nationals play their home games at Nationals Park.
When Nationals Park in Washington, D.C., opened in 2008, it converted the neighborhood into a hive of baseball activity. Some fans like to ride the Metro to games, while others prefer to drive and secure a parking spot.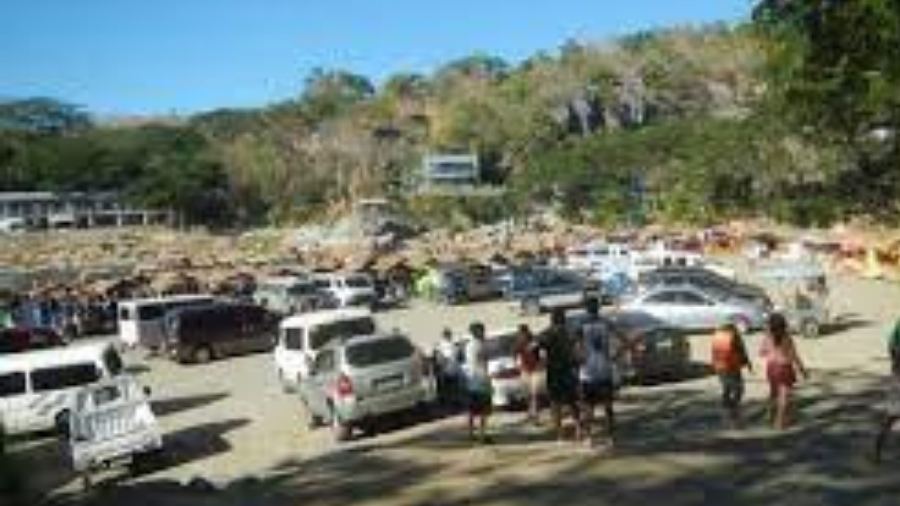 There are five official parking areas and two official parking garages that are open to both season ticket holders and the general public.
Three hours before the start of each game, the GEICO Garage, Garage B, and Garage C will be open. There will be a 2.5-hour grace period for parking at the remaining Nationals parking lots and garages before each game.
After the completion of each home game, all Nationals parking lots and garages will be closed for one hour.
Seating at the Nationals Park
A total of 41,339 seats and 79 suites are available at the stadium, which has three levels and is situated around the infield as of the 2017 season.
The views of the Capitol Building from the top deck of the stadium are another unique feature. These vistas have been mostly obstructed by recent building.
The Washington Monument and the National Cathedral may be seen from the top deck seats near the foul pole during day games.
There are more than a dozen different price tiers for seats at Nationals Park's stadium. Three tiers of seats are available to spectators: the field, upper mezzanine, and balcony levels.
Sections 401 and 402 of the Grandstand are located in the upper deck's left-field corner, where tickets cost $5 for all games except playoffs. Tickets may only be purchased on the day of the game and cannot be pre-ordered. You also need to focus on getting tickets before thinking about the Nationals Park Parking.
The number of seats in the stadium has changed over time as different things have been added or taken away.
Since its debut in 2008, the total number of seats has decreased somewhat. In the first season in 2008, the capacity was 41,888; as of 2016, it is 41,313. In 2017, the total number of seats available climbed to 41,339 people.
Nationals Park Parking Distance and Time
The pricing for regular, prime, marquee, and diamond games will be different. So, depending on the game, the lot rate might go up or down.
Lot B and C are 0.1 miles apart from the gates and take two minutes to walk.

Lots B and C can be reached in less than a minute by foot, but it takes an additional minute to reach Lot H, which is 0.2 miles away.

Lot L and the ones after it are a long way from the main entrance. Lot L is located 0.3 miles from the main gate and can be reached in 6 minutes by foot.

T and U are roughly a half-mile and a 10-minute walk from the entrance.

Buses, limousines, and other large vehicles should park in the last lot. A 15-minute walk from Lot W will get you to the main gate, which is 0.8 miles away.
You can also save money by parking further away from the gate.
The cost of official Nationals parking ranges from $20 to $49 per game. It rises after the regular season. If you park in a faraway lot, you may save more than half of your parking fee.
Costs of

National Park Parking
Prepay and reserve your parking tickets online. Nationals parking may be purchased online. It's always a good idea to plan for parking if you're attending a Nationals game.
There are some choices for parking outside of the stadium, as well.
Premier parking ideas, on the other hand, enable you to park with confidence.
Parking for the whole season is included with the Full Season Premier Parking 2022. Garage C to U's price ranges from $600 to $1320, depending on the model.

Parking in Lots T, U, and W is included in the 2022 Half Season Plan A for $300 and $180, respectively.

T and W lot parking is included in the 2022 Half Season Plan B, which is priced between $180 and $300.

It's possible to secure parking for a quarter of the season at Abe's Quarter Season Premier Plan, which costs $84 to $140.

At $96 to $160, George's Quarter Season Parking Plan allows you to reserve parking in Garages T and W.

Unlike Abe, Tom's Quarter Season Premier Parking Plan costs between $96 and $160, which is the same as Abe's.
Metro Parking near Nats Park
Nationals Park Parking can be reached in 15 minutes on foot from either the Navy Yard or Capitol South stations. On weekends and federal holidays, parking at Metro-operated lots is free, save for regional or special events, at 44 Metrorail stations.
Official Nationals Parking
To facilitate fans' access to Nationals Park, the Nationals provide a range of parking choices. All parking, including the GEICO Garage and Garage C, will be made available 2.5 hours before the start of each game.
One hour after the completion of each game, all Nationals parking garages and lots will be closed. There are parking pros in charge of every parking garage and lot at the Nationals.
Also Read: Progressive Field Parking Guide and Tips
Is tailgating allowed at the Nationals?
Nationals Park parking structures and lots prohibit tailgating.
Parking procedures
Please have your parking ticket readily accessible for scanning by a parking attendant upon entry into a Nationals-affiliated garage or lot. You can also look online for help on how to use the MLB Ballpark app to digitally access your tickets.
Parking payment
A credit card payment system is currently in place at all Washington Nationals parking lots. You should know that drive-up parking is available for certain games, but not all, of the ballpark's events, so plan accordingly if you plan to park that way.
It is strongly recommended to buy parking at Nationals Park in advance.
FAQs on Nationals Park Parking
Where is the best place to park at Nats?
According to the official website of the Nationals Park, it is highly advised for visitors to book their parking tickets inside the park, which is convenient and safe.
Is there free parking near Nationals Park?
Apart from the metro station, there is no free parking near the Nationals.
Is there street parking near Nationals Park?
There may be free street parking in Navy Yard DC on L St SE and 7th St SE, near the Marine Barracks Annex. Any day of the week, from 7 a.m. to midnight, you can park in the authorized spaces on L Street without Zone 6 permission.

Subscribe to Email Updates :