Are you driving to Progressive Field? If yes, this Progressive Field parking guide will give you such as parking options, the best bars and restaurants, and more.
So, here we go –
Progressive Field Parking Guide: Maps, Tips, Deals
The Cleveland Guardians (previously the Cleveland Indians) of the MLB call Progressive Field, located at 2401 Ontario Street, home. You'll have more than enough time to see a game because the MLB's seasons last from April to October.
Parking will be the last thing on your mind when you finally come. This visitor's guide to Progressive Field Parking has been prepared to alleviate the burden associated with parking. For all the information you need about parking for Cleveland Guardians games, continue reading.
Also Read – Kauffman Stadium Parking Guide Tips, Maps, Deals
Progressive Field Parking Options
Only a two-minute walk from the stadium, the Gateway East Garage offers official Progressive Field parking. To park in the Gateway East Garage, plan on paying between $10 and $15. Planning ahead and making parking reservations in advance is a smart idea because spots can fill up quickly. In order to accommodate all automobiles, downtown Cleveland has adequate parking spots for Rocket Mortgage Fieldhouse and Progressive Field to host simultaneous events. With premium spaces just surrounding the stadium costing roughly $20, parking near Progressive Field is relatively inexpensive. Generally, the price of parking decreases with distance from the stadium.
Here are a few Progressive Field parking options –
It will take 2 minutes to walk from the gate, which is 0.1 miles away, and the Gateway East Garage will cost you $10 to $15.
It will take 9 minutes to walk the 0.4 miles to the gate from the $10 to $20 Euclid Prospect Gateway Garage.
It will take 10 minutes to walk from Tower City Garage, which costs $10 to $20, to the gate. The distance is 0.5 miles.
Dallas Building Surface Lot costs $15, and it takes 3 minutes to walk the 0.1 miles to get there.
It will take 13 minutes to walk the 0.7 miles from Public Square Garage, which costs $10 to $20.
City Parking in Ohio
Saving money on Indian parking is easy by parking in neighboring Ohio City. You can catch the official Indian shuttle near the junction of Market Avenue and West 25th Street, and it will take you directly to the stadium. The location of the Indian shuttle pickup points and the finest parking areas in Ohio City are shown on the map below.
Taking the train to Progressive Field
Cleveland provides a range of public transit choices that will take you directly to Progressive Field if you want to avoid the parking issue completely.
To learn more about routes and get assistance with trip planning, visit the DCA website.
There are several routes that the Greater Cleveland Regional Transit Authority Bus System provides that will take you to Progressive Field. Three separate rail lines converge at Downtown Cleveland's primary terminus at Tower City Center. On Monday through Friday, from 7:00 AM to 7:00 PM, Cleveland offers free downtown trolley service. The E-Line and the B-Line are the two trolley lines.
Tailgating
At Progressive Field, tailgating is regrettably prohibited. The good news is that you'll have lots of alternatives for getting a drink or something to eat before the game because Progressive Field is situated in the Gateway District, a vibrant area with bars and restaurants.
Best Local Bars and Restaurants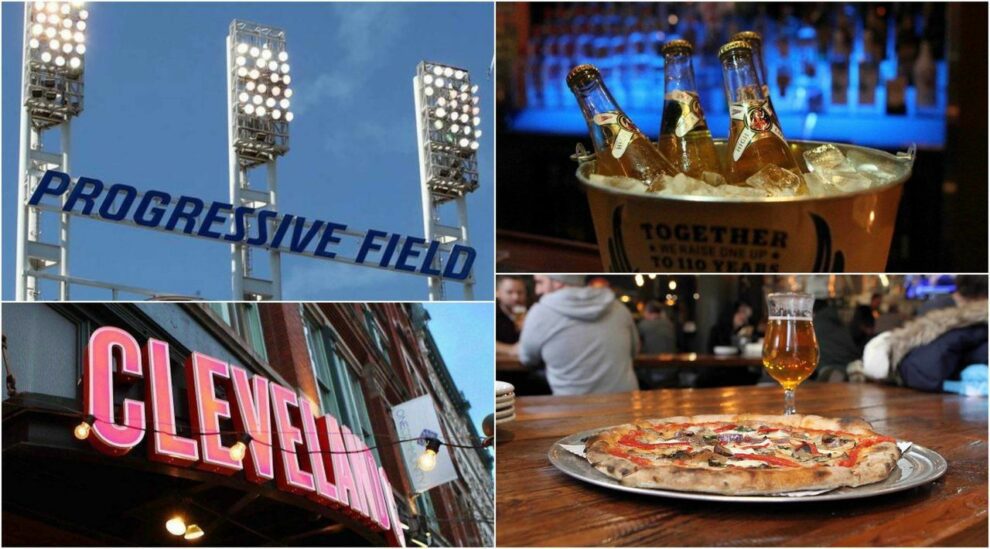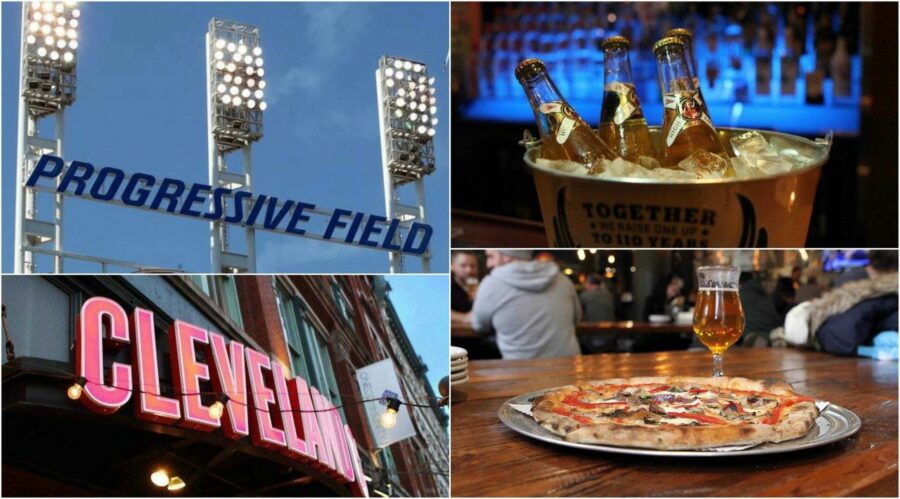 Prospect Avenue, which is located immediately north of Progressive Field, is home to a number of well-known clubs and eateries. East 4th Street, a charming lane nearby that is teeming with pubs and restaurants, is also close by and is only two blocks from the stadium. We'd suggest any of the places listed below if you're searching for somewhere special to grab a snack or a drink:
Thirsty Parrot
Winking Lizard Tavern
Morton's The Steakhouse
Disability Parking at Progressive Field
Access to the stadium is provided from parking for those with disabilities at the Gateway East Garage. On a first come, first served basis, parking is provided. Parking in a disabled zone is only permitted for vehicles that have the appropriate documentation.
About Progressive Field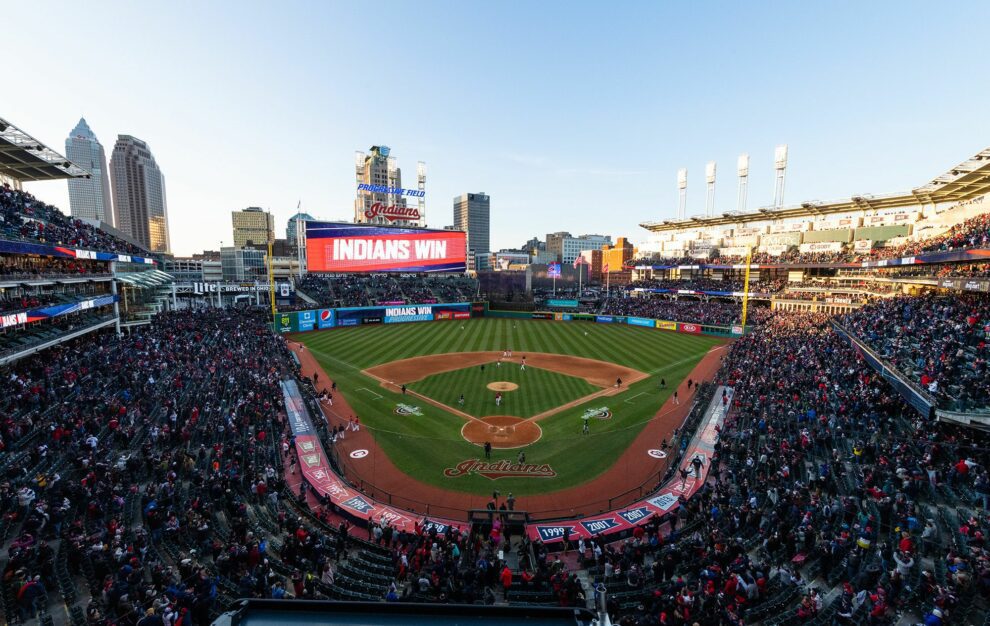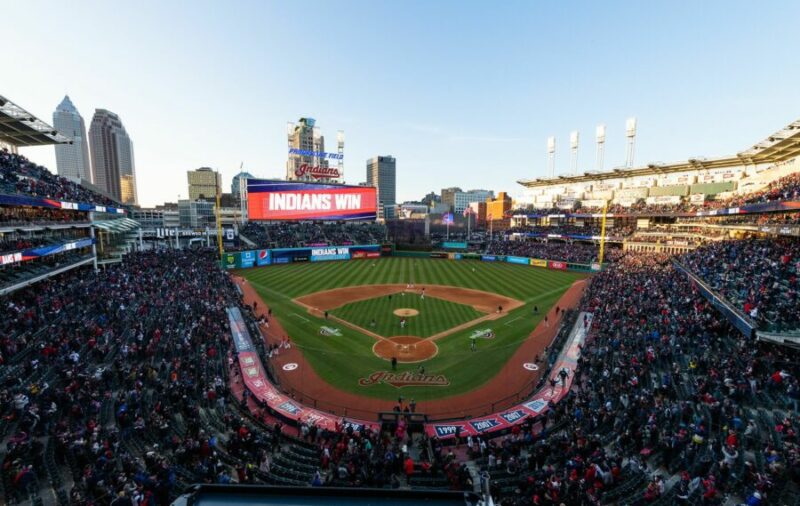 In 1994, Jacobs Field opened in lieu of Cleveland Stadium, which the club had previously shared with the National Football League's Cleveland Browns. Progressive Corporation, situated in the Cleveland suburb of Mayfield, has had the facility named after them since 2008 after paying $58 million over 16 years for the naming rights. Richard and David Jacobs, team owners, who had purchased naming rights when the stadium debuted, were responsible for the former name. Based on its previous moniker, the ballpark is still sometimes known as "The Jake."
The stadium had a 42,865-seat capacity when it was first built, and between 1995 and 2001, the club consistently sold out 455 regular-season games. The capacity saw many modest variations over time due to modifications, reaching a maximum of 45,569 in 2010.
The building underwent two rounds of renovation after the 2014 and 2015 seasons, which improved and rearranged a number of the park's features while reducing seating availability. Although there are standing-room-only zones and temporary seating available, the stadium's official seating capacity as of 2022 is 34,830.
The Guardians have played host to playoff games in 12 separate seasons, the most recent being in 2020, and have won ten Central Division championships, three American League pennants, and three World Series since relocating to Progressive Field.
It was one of the rare venues in baseball history to hold both the MLB All-Star Game and World Series games in the same year starting in 1997. The American League Championship Series has been played at the park five times by the Guardians, who have also made three World Series appearances.
In the past, Cleveland Stadium, which they shared with the National Football League's Cleveland Browns, served as the Cleveland Guardians' home field. For the 1932 and 1933 baseball seasons, the Indians played their home games at the stadium, which could hold around 78,000 spectators.
However, for most of the 1934 season, they moved back to League Park. They played weekend and holiday games in Cleveland Stadium from 1936 through 1946, and then night games and other occasions where greater numbers were anticipated, moving to the stadium full-time in 1947.
Also Read –
Minute Maid Parking Guide – Tips, Maps, Deals
Signup For Our Newsletter