This article presents an insight into current NYC mayor Eric Adams' personal details and life history. Eric Leroy Adams is an American politician, currently serving as the 110th mayor of New York City. He has served as a police officer for over two decades in the New York City Transit Police and the New York City Police Department.
Mayor Eric Adams  Personal info
Eric Adams is 61 years of age and has never been married. He has a son named Jordan Coleman with Christina Coleman, his former girlfriend. Jordan graduated from the University of America and is currently a filmmaker and television actor. Adams is currently in a relationship with the Senior Youth Development Director of the NYC Department of Education, Tracey Collins. Adams has been following a vegan diet since 2016 after being diagnosed with type 2 diabetes.
Mayor Eric Adams  Early life and education
Eric Adams was born on 1st September 1960 in Brownsville, Brooklyn. Adams had a rough childhood with a poverty-stricken family. His mother, Dorothy Mae Adams – Streeter, received only a third-grade education and struggled as a house cleaner working double shifts. His father worked as a butcher while fighting alcohol abuse. He was raised in a small tenement, infested with rats with a constant threat of eviction. In 1968, he moved to South Jamaica, Queens with his family where he worked as a squeegee boy. 
"
I went from a D student to the Dean's list…"
In 1978, Adams graduated from Bayside High School, Queens but could not maintain good grades. After high school, Adams juggled college along with two jobs as a mechanic and a mailroom clerk at the Brooklyn District Attorney's office. He experienced a major turnaround in college after being diagnosed with dyslexia. He bagged three college degrees consisting of a bachelor's degree in arts from the John Jay College of Criminal Justice, an associate degree from the New York City College of Technology, and an M.P.A from Marist College. 
Mayor Eric Adams  Career
Adams started his career as a police officer and served for 22 years in the NYC Transit Police as well as the NYC Police Department. He states the reason for him wanting to become a police officer as a reaction to an incident in his youth where he was abused by the NYPD. A local pastor motivated him to join the police force in order to initiate reforms from the inside in the racist police culture.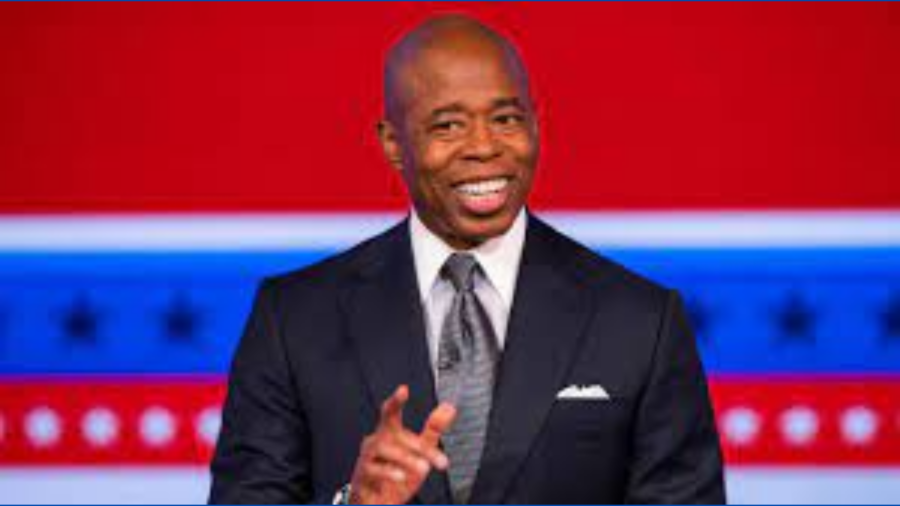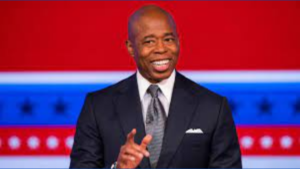 Adams began to eye a career in politics in the 1990s. He sought guidance from William Lynch Jr (advisor to Mayor David Dinkins) in the initial years. He was elected when he ran for the New York State Senate in 2006 and served four terms. Adams was elected as the Brooklyn Borough President in 2013, with 90.8 percent of the total vote. He was elected again in 2017 with 83 percent of the vote. He worked to bring reforms in a number of areas including health, public safety, community boards, land use, education, etc. 
Adams had been eyeing the position of Mayor of NYC since the beginning of his political career. He announced his candidacy for Mayor of NYC on 17th November 2020 for the upcoming elections in 2021. Adams' campaigns were mainly focused on crime and public safety. The economy and public health were listed among the other top priorities of his campaigns. He also opposed NYPD's "stop and frisk policy" during his 2021 mayoral campaign. On 2nd November 2021, Adams won the 2021 Mayoral Elections with a landslide victory against Curtis Silwa. 

Subscribe to Email Updates :