Governor John Pete Ricketts was sworn in as the 40th governor of Nebraska on January 8, 2015, and was re-elected in November 2018. He is a member of the Republican Party. 
 Since taking office, Governor Ricketts, in cooperation with the Legislature, has introduced $12.7 billion of tax relief, dramatically reduced the rate of growth in government spending, increased the Nebraska workforce, improved operations, cut red tape, and helped Nebraska farms expand into international markets to support cattle breeders and farmers.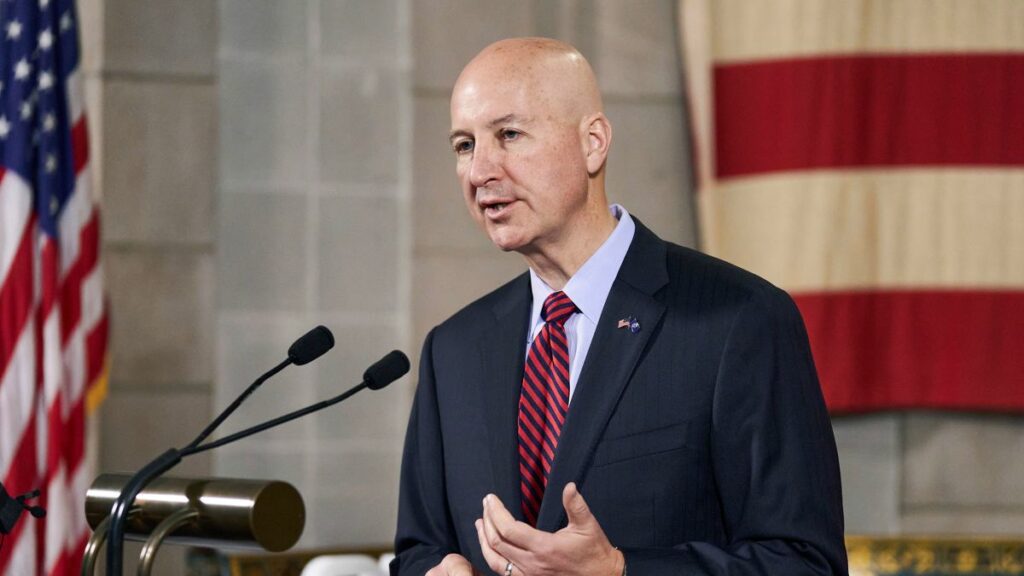 Thanks partly to the governor's leadership, Nebraska won the Governor's Cup for the most economic development projects per capita for three consecutive years from 2016 to 2018.
Pete Ricketts Biography & Career
Born on August 19, 1964, in Nebraska and raised in Omaha, Ricketts is the son of a businessman and educator, Joe Ricketts and Marlene Ricketts. He is 58 years old now. Governor Ricketts and his wife, First Lady Susan Shore, have been married for 25 years and live in Omaha.
Pete Ricketts Education:
Ricketts graduated from Westside High School before attending the University of Chicago, earning a bachelor's degree in biology and an MBA with a major in marketing and finance.
Pete Ricketts Career
After graduation, Ricketts returned to Omaha and worked for the Union Pacific Railroad for a year before becoming a salesman for an environmental consulting firm.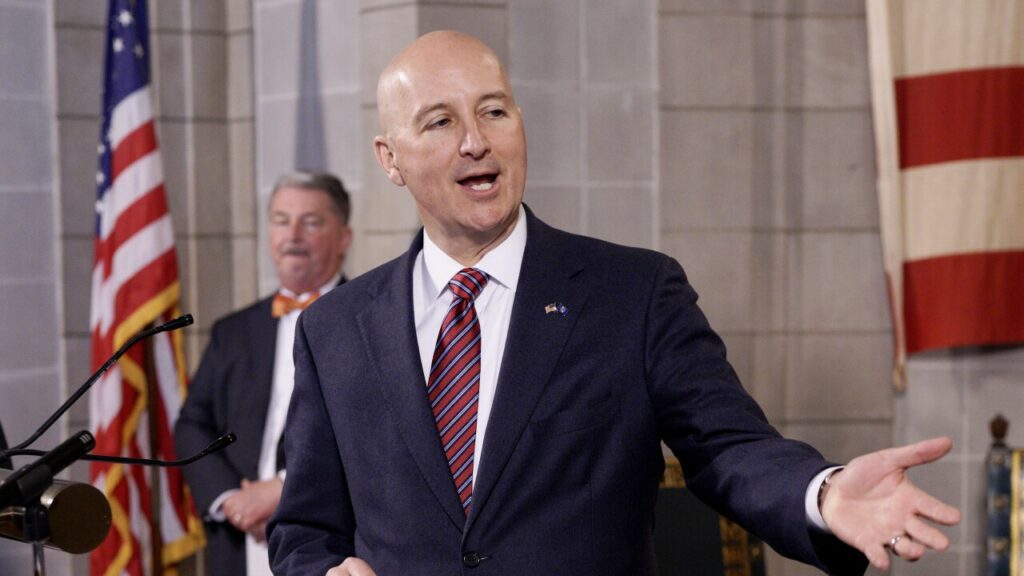 He joined his father's company in 1993 and worked in the call center for the first few months before being promoted to various management positions. In 2006 he was promoted to the position of Chief Operating Officer.
 Governor Ricketts holds leadership positions in local, state, and national associations and organizations. He is a former board member of TD Ameritrade and the Chicago Cubs baseball team.
He currently serves on the Board of Directors for Graduate Employment Program in America, as a director of the Nebraska Game and Parks Foundation, member of the Advisory Board of the Opportunity Educational Foundation, on the board of the Mid-American Council of the Boy Scouts, as a Lumen Christi board member, as a member of the archbishop's development committee, as a member of the Knights of Columbus and as a member of the Knights of the Holy Sepulcher.
In 2007, Ricketts co-founded and became director and president of the Platte Institute for Economic Research, which he calls the "Free Market think tank" and described by Nebraska newspapers as "conservative."
He resigned from the group in 2013 to focus on the 2014 gubernatorial race. From 2007 to 2012, Ricketts served as the National Committeeman for the Republican National Committee; from 2007 to 2013, he was a trustee of the American Enterprise Institute.
In 2009, the Ricketts family trust bought the Chicago Cubs baseball team from Tribune Media. Ricketts and his siblings hold four of the team's board of directors seats.
As of 2018, all four continued to have these seats. For this reason, Ricketts took home the 2016 World Series title because the Cubs won it that year (fulfilling his promise at the 2009 press conference to announce his family's purchase of the team, when he and his brother Tom made sure the Cubs won the World Series under their ownership.)
2018 Nebraska gubernatorial election
On June 5, 2017, Ricketts announced his candidacy for re-election. In his speech, he said that lowering property taxes would be his top concern if re-elected. Ricketts also asked Nebraskans to "renominate" Gov. Mike Foley. Ricketts was re-elected on November 6 with 59.0% of the vote.
Also, Read | Gavin Newsom Networth, Lifestyle, Children, Wife
Pete Ricketts Net Worth
 Pete Ricketts is one of the wealthiest politicians in America, with an estimated fortune of $60 to $70 million. His primary source of income is the governor's salary, which is about $105,000 a year. He owns a part of the Chicago Cubs, an MLB team worth a record $1.8 billion.
The Ricketts family controls TD Ameritrade, the electronic trading platform they bought in 2006 for $1.7 billion. Ricketts is also a co-founder of the Pratt Institute for Economic Research in Omaha, Nebraska. 
Pete Ricketts's wife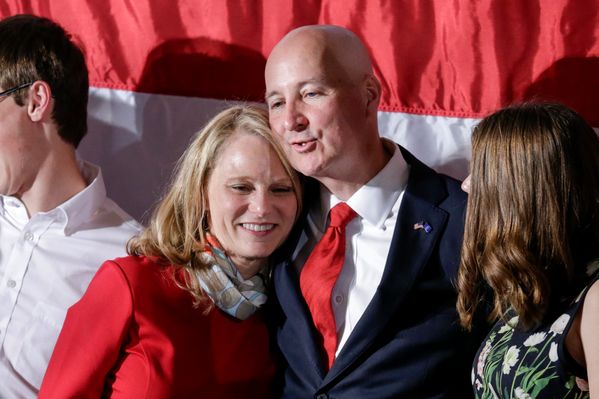 Ricketts is married to Susanne Shore, and the couple has three children together. In 1997, they tied the knot. Shore has been on the Child Saving Institute and Nebraska Families Cooperative boards, both of which are dedicated to child protection. Additionally, she previously worked as a nurse at St. Joseph's Hospital.
Governor Ricketts and his family attend St. Margaret Mary's church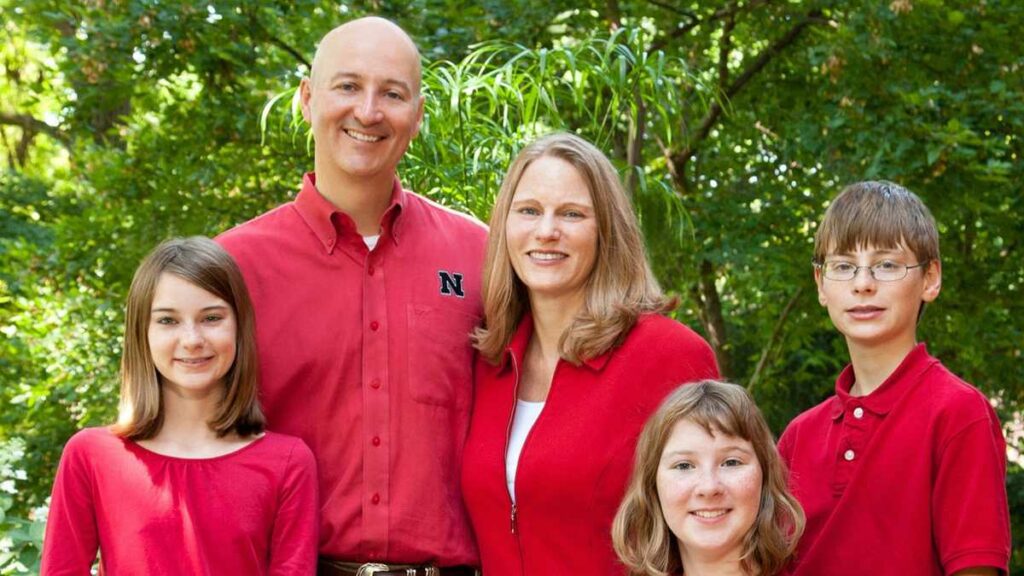 The couple has three children together. Shore has served on the boards of Child Saving Institute and the Nebraska Family Cooperative, which help to protect children. In addition to this, she previously worked as a nurse at St. Joseph hospital.
 They have three children: Margot, Eleanor, and Roscoe.
How to contact Nebraska Governor Pete Ricketts?
Visit the Official website of Nebraska Governor Pete Ricketts.

Go to the Contact section.
Fill the required information.
They will revert you once they read the request.

Subscribe to Email Updates :