If you've accidentally deleted an important voicemail from your Verizon phone, you may wonder if there's a way to recover it. Fortunately, here are some steps to potentially Recover Deleted Verizon Voicemail.
Voicemail is among the most beneficial services offered by telecommunication companies. It enables callers to leave voicemails that can be picked up when the recipient is available.
Voicemail service from Verizon is among the most dependable. Most customers have not encountered any troubles with the voicemail service itself, although a few users have.
Accidental voicemail message deletion is one problem that arises with voicemail. So, in this article, we talk about how to recover deleted Verizon voicemails.
How Do I Recover Deleted Verizon Voicemail?
Depending on when the voicemail was deleted and whether it had been completely destroyed, you might be able to recover deleted Verizon voicemail. You can try the following methods to retrieve deleted voicemail on Verizon:
Contact Verizon's voicemail service
Use the "*" key to reach the main menu after dialing your phone number and hearing your voicemail recording.

Next, choose "recover deleted messages" from the menu.
If there are any deleted messages, Verizon's system will search for them and offer you to recover them if they are accessible.
Examine your "Deleted Messages" folder:
You might be able to locate deleted voicemails in the "Deleted Messages" section if you are using the voicemail app on your smartphone.
Open your Voicemail App.

Tap on the folder to discover if the deleted voicemail is still recoverable.
If so, select the option to restore the message by tapping on it.
Call Verizon customer support:
You can Contact Verizon customer support at (1.800.837.4966) for help if the previous steps don't allow you to recover deleted Verizon voicemail. 
It's crucial to remember that if the voicemail has been overwritten or permanently deleted, it cannot be restored. Consider routinely backing up your voicemails to another device or service to prevent losing essential messages in the future.
Restore Permanently Deleted Verizon Voicemail (Android)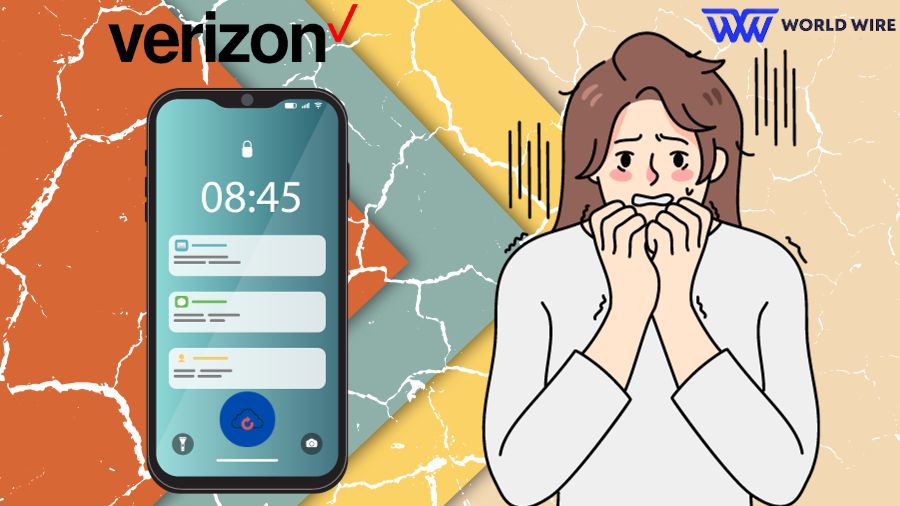 You should be able to recover deleted Verizon voicemail by following the instructions below if you have an Android-powered device.
Launch the phone dial l app.

Dial and type 1 Beginning of Verizon automated voice message

Press 9 to hear your erased voicemail.

When you listen to your voicemail, press 9 to get each message you desire.
On Android devices, use these steps to recover deleted Verizon voicemail. If your erased messages were removed within the previous 24 hours, you should still have access to them.
You can restore permanently deleted voicemail by choosing Android Central from your Android menu.

If you have a backup of your device from before your voicemail was permanently deleted, you can recover it to its previous state by selecting Backup from the menu that appears (be sure to use Google Drive).
If you apply the logic, your permanently wiped Verizon voicemail should be there.
Restore Permanently Deleted Verizon Voicemail (iPhone)
Here's how to recover deleted Verizon voicemail for those who use Apple devices.
Launch the phone program (where you dial).

The Voicemail icon should be visible in the bottom right corner. Touch it.

Locate Deleted Messages at the bottom of the page and tap on it.

Decide which message you want to hear.

Choose the desired message by tapping on the blue test mark to the right of it.

Choose Undelete to return this specific message to your inbox.
Return to your email once everything is prepared, and the message ought to be successfully restored.
Voicemail that has been permanently erased can be recovered using iCloud by recovering from a backup or by employing iTunes to recover from a local backup. Just plug your iPhone into iTunes and select Restore Backup.
If there is a backup, choose it so your lost voicemail will be there when you restore your iPhone.
Using a backup from your iCould at a time when your voicemail was still in your inbox would work the other way around.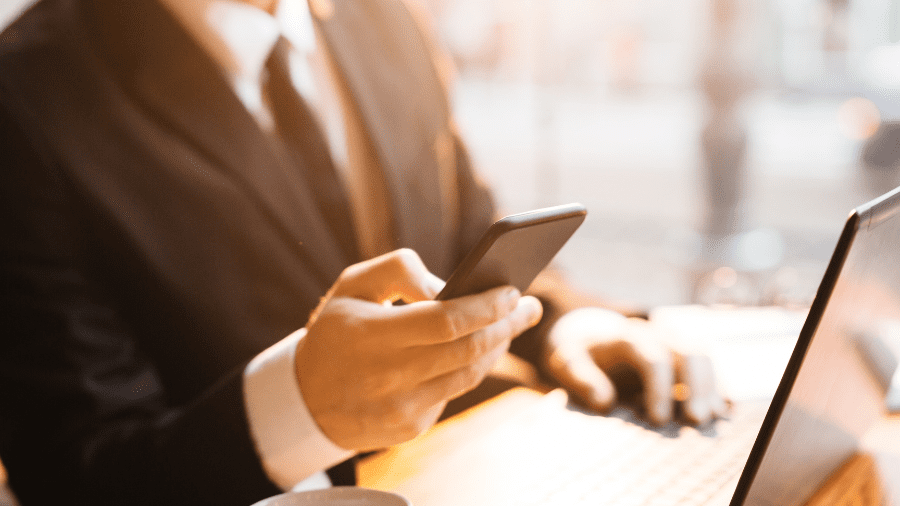 About Verizon Voicemail?
Customers can receive and control their voicemail messages using Verizon Voicemail, a service provided by Verizon Wireless.
When someone dials a Verizon Wireless number, the call is routed to voicemail so the caller can leave a message if the intended recipient is unavailable.
Following that, the recipient can listen to their voicemails on any phone by dialing their number and providing their voicemail password, whether it be a Verizon Wireless phone or one from another carrier.
Customized greetings, message forwarding, message storage, and message retrieval are just a few of the features and personalization possibilities available with Verizon Voicemail. Consumers can also set up alerts to receive updates when new voicemails arrive.
Depending on the customer's demands, Verizon Wireless offers a variety of voicemail plans. Visual voicemail is a feature of some plans that enables users to view a list of their voicemails and listen to them in whatever order they desire.
Some plans might have transcription services, which allow you to read voicemails more easily by turning them into text.
In general, Verizon Voicemail is a useful and practical solution for Verizon Wireless subscribers to manage voicemail messages.
How To Prevent Permanent Verizon Voicemail Deletion?
Voicemails from Verizon are normally kept on the company's systems for a brief amount of time before being destroyed. But there are a few things you can do to stop Verizon from permanently deleting your voicemail messages:
Save Noteworthy Voicemails
As soon as you receive a voicemail, try to save it on your phone. To save a voicemail, follow the given instructions:
Open the Voicemail app on your phone. 

Tap and press the voicemail message you want to save.
When the option appears, choose save.
Select the location where you want to save the voicemail.
After that, click on "OK."
your voicemail is saved.
Turn off Auto-Deletion
Verizon voicemail messages are configured by default to be erased automatically after a predetermined amount of time.
Open your Voicemail app.
Click on the "Voicemail Settings" option.
Turn off the auto-deletion option.
Emailing Voicemails in Advance
Another choice is to configure your Verizon voicemail to send new messages to your email regularly. In this manner, even if the voicemail is deleted from your voicemail box, you will still have a copy of the message.
Follow the given instruction:
Launch your voicemail app.
Press on the message you want to send via email.
Choose "Forward" from the appear options.
Tap on the email icon.
Now, you can send that email to yourself or anyone.
Check your Voicemail Often:
Be sure to check your voicemail frequently to avoid missing critical messages. The recordings on your voicemail may be removed automatically if you don't listen to them within a predetermined time frame.
Contact Verizon Customer Service
By getting in touch with Verizon customer support, you might be able to recover any erased, crucial voicemails that you have.
If the communications were recently deleted and weren't completely removed from their servers, they might be able to recover them.
It's crucial to remember that while taking these actions can help prevent your Verizon voicemail messages from being permanently deleted, there is no assurance that messages will be kept on file indefinitely.
Always save any communications as soon as possible, and routinely back up any crucial data.
Activating Verizon Voicemail
Customers of Verizon's wireless phone service have access to a voicemail facility as part of that service. When the phoned party is unavailable to answer the phone, this function enables callers to leave a voicemail.
You can adhere to these procedures to set up Verizon voicemail:
Open your phone dial-pad and call *86.
Choose your language and press the # key to confirm your language.
Follow the instructions, choose your 4 to 7-digit password, and press the # key.
Set up a signature and greeting, and press the # key to confirm it.
Other voicemail capabilities are also available from Verizon, including visual voicemail, which lets you control your voicemails on your phone's screen, and voicemail to text, which converts your voicemails into text and sends them to you as text messages.
Some Verizon plans may already have these benefits, while others may entail additional costs.
Price Of Verizon Voicemail Plans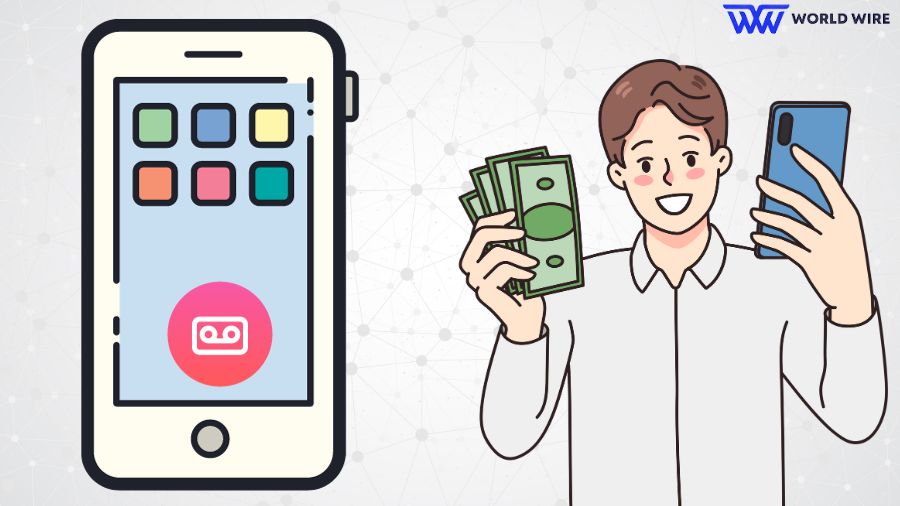 For its consumers, Verizon offers a variety of voicemail packages. Here are a few options:
Basic Visual Voicemail Plan
With any Verizon wireless plan, this service is provided without charge. You can view a list of all of your voicemails and listen to them in whatever order you like.
Premium Visual Voicemail Plan
 The monthly cost for this optional upgrade is $2.99. It has capabilities including transcription of voicemails, text or email sharing of voicemails, and 90-day storage of up to 40 messages.
Voicemail to Text
The monthly fee for this extra service is $2.99. Your voicemails are transformed into text messages that are immediately delivered to your phone.
Plan
Price
Benefits
Basic Visual Voicemail
Free

20 message storage capacity
3 min message duration

Premium Visual Voicemail

40 message storage capacity
5 min message duration
20 customized greetings
Fax support

Voicemail to Text

40 message storage capacity
3 min message duration
Transcribed voicemails sent via text message
It's better to contact Verizon directly for the most recent information because rates and features may change depending on your plan and area. We have an article on How to Unlock Verizon Phones. If you need more detailed instructions, check out this article
FAQs
What distinguishes voicemail from visual voicemail?
Visual voicemail has a visual interface and is a direct-access voicemail system. Instead of requiring sequential listening as with typical voicemail, such an interface provides a list of messages for playback and might even contain a transcript of each message.
Can I have internet access to my Verizon voicemail?
There is no online voice mail message checking service provided by Verizon Wireless. By phoning your mobile number and hitting # when you hear your recording, or by dialing *86 and sending for the cell phone, you can check your voicemail.
Verizon allows how many voicemails per user?
Simple voicemail features include 20 stored messages maximum. Each message may have a 3-minute recording.

Subscribe to Email Updates :