The Republican gubernatorial campaign of Aurora Mayor Richard Irvin has received another $25 million from a billionaire. Illinois voters should get ready for an even greater barrage of mailers and television advertisements before the June 28 primary.
Who is Funding Richard Irvin for Election Campaign?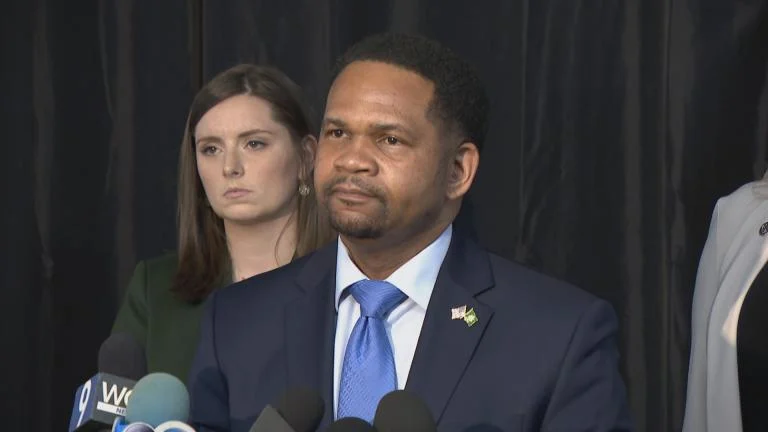 According to a report submitted on Thursday to the Illinois State Board of Elections, billionaire Ken Griffin gave the extra $25 million on Monday. The founder of the hedge fund last gave $20 million to Irvin's campaign in February. As of March, according to campaign documents, Irvin had spent $10.1 million on "media placements." Griffin's initial $20 million was included in the $22.8 million he had raised. The campaign had $10.9 million in cash on hand as of March 31.
Griffin's riches may be pitted against another billionaire's fortune
Griffin's riches may ultimately be pitted against another billionaire's fortune, that of Democratic Gov. J.B. Pritzker, as Irvin fights to stay alive in a six-candidate Republican primary campaign.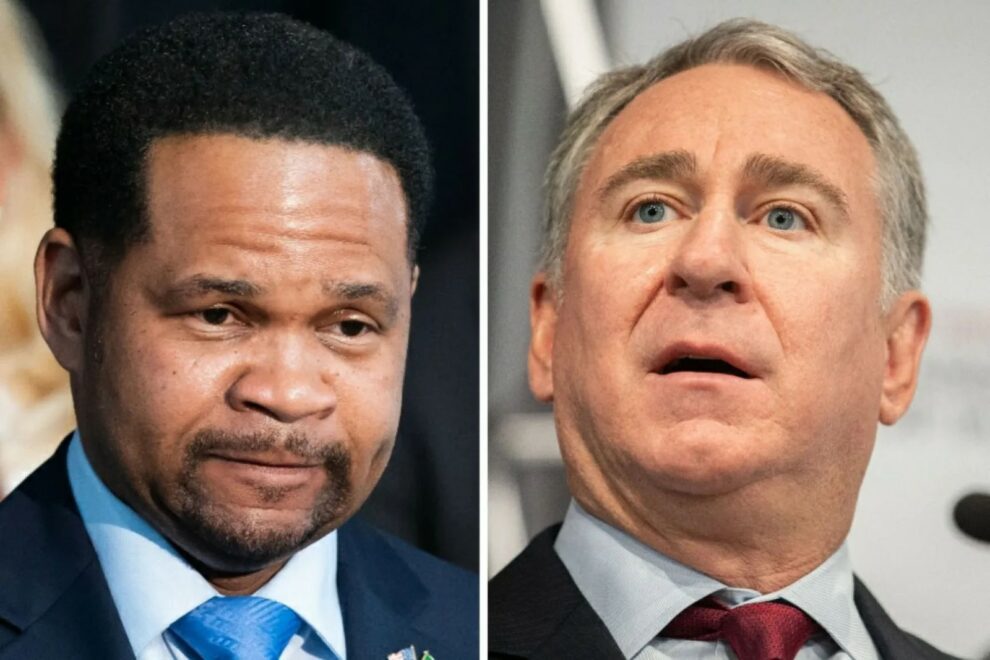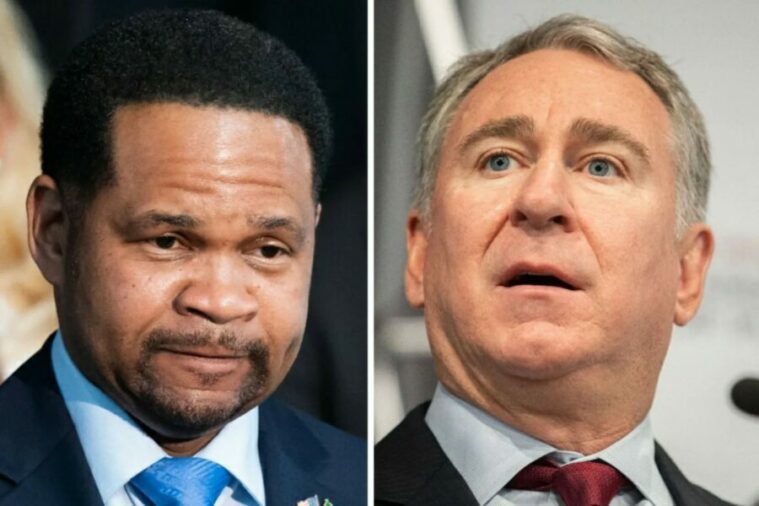 Pritzker gave $90 million to his campaign fund in the middle of January, with some of the funds going to other Democratic organisations in the state first. In the 2018 election, Griffin backed former Republican governor Bruce Rauner, who was defeated by Pritzker, who spent $171 million of his own money on the campaign. And after Griffin spent more than $50 million to defeat Pritzker's graduated income tax constitutional proposal in 2020, tensions between the billionaires have only gotten worse.
Griffin vowed to "go all-in" in support of a challenger to the Democratic incumbent if Richard Irvin enters race
Months before Irvin ever entered the race, in November of last year, Griffin vowed to "go all-in" in support of a challenger to the Democratic incumbent. It was portrayed by Democrats as an effort to "fund Bruce Rauner 2.0." The Irvin campaign chose not to comment on the most recent infusion of Griffin funds. Natalie Edelstein, a spokeswoman for the Pritzker team, poked fun at the Republican's approach of relying on TV advertising rather than in-person visits by saying it proves Irvin is not doing well. Ken Griffin is aware that Richard Irvin is in difficulty, according to Edelstein.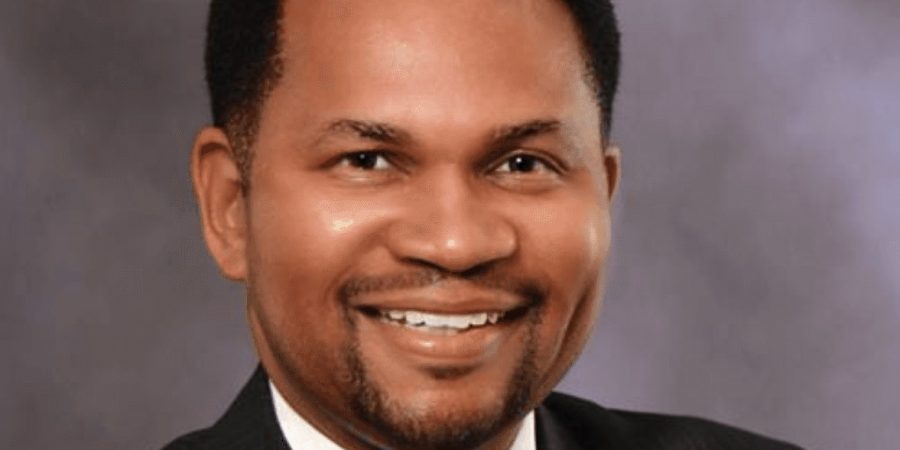 Voters are able to recognize this for what it is—25 million justifications for Irvin to continue hiding. Additionally, the campaign spokesman for Irvin's main GOP primary competitor, Darren Bailey, described Irvin as a "handpicked puppet of the political elites who lacks the fortitude to do what's right." The state senator from downstate Xenia's campaign used the influx of cash as a justification to reiterate all of its previous jabs, criticising Irvin, who has declared himself "pro-life," for remaining silent regarding the leaked Supreme Court draught opinion about overturning Roe v. Wade and over advertisements the Irvin campaign is running alleging Bailey, a fervent supporter of Donald Trump, voted for Joe Biden.
Bailey and Irvin are running in the June primary looking to challenge Pritzker
Governor candidate and state senator from Xenia, Darren Bailey, spoke about the potential overturning of Roe v. Wade on Tuesday in Chicago. When you're a pro-abortion Democrat running from your basement, it costs a lot of money to compete in a GOP primary, according to Bailey campaign spokesperson Joe DeBose.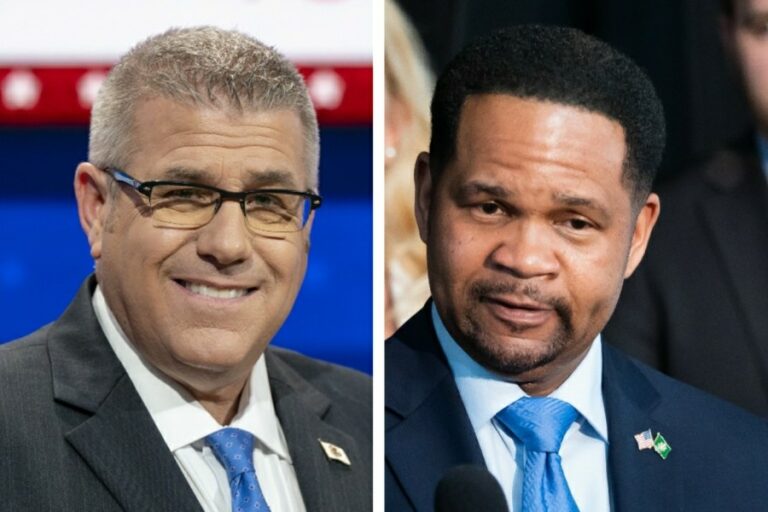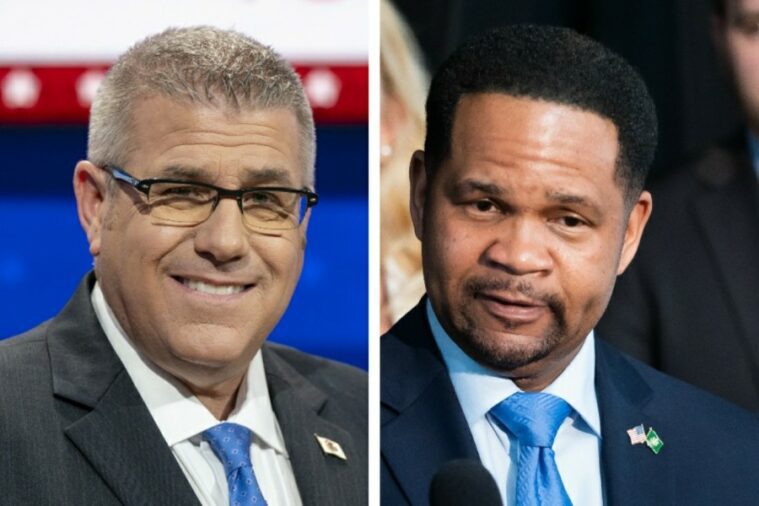 Irvin voted for Joe Biden, therefore, it only makes right that he would run for office from the same basement as him. Voters demand a governor who leads, faces the public, and responds to challenging questions. Four additional Republicans, in addition to Bailey and Irvin, are running in the June primary with the intention of taking against Pritzker in the general election. Jesse Sullivan is a venture capitalist from Petersburg. Gary Rabine, a businessman from Bull Valley, Paul Schimpf, a state senator from Waterloo, and Max Solomon, an attorney from Hazel Crest, is also in the running.
Rivalry between Baily and Irvin extremely competitive
The most competitive rivalry, though, has been between Irvin and Bailey, who has attracted the attention of a wealthy backer of his own. Richard Uihlein, a wealthy fundraiser from Lake Forest, gave the southern Illinois Republican's campaign more than $2.5 million. Griffin, the founder and CEO of the Citadel hedge fund is the richest person in Illinois, according to Forbes, with an estimated net worth of $26.7 billion. Pritzker is thought to be worth $3.6 billion.
About Richard Irvin
Richard Irvin, the only child of a single mother, was born and reared in Aurora, Illinois. He attended East Aurora High School and graduated. He joined the American Army after high school and participated in the Gulf War. Robert Morris College awarded Irvin a B.A., and Northern Illinois University's College of Law awarded him a J.D. in 1998. In addition to working as an adjunct professor at Robert Morris College and Northern Illinois University, he taught in the East Aurora School District. Irvin worked as an assistant state's attorney for the Cook County and Kane County state's attorneys' offices after earning his law degree.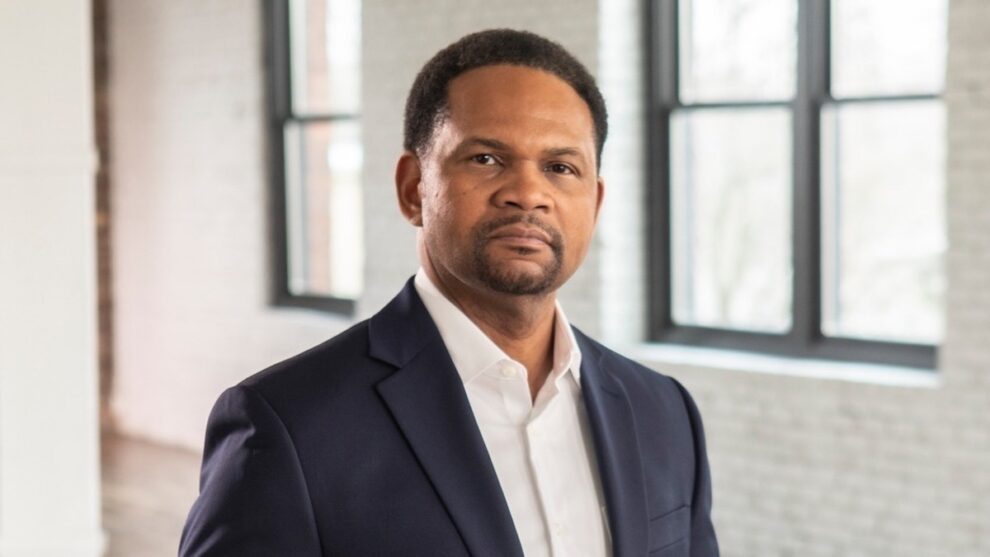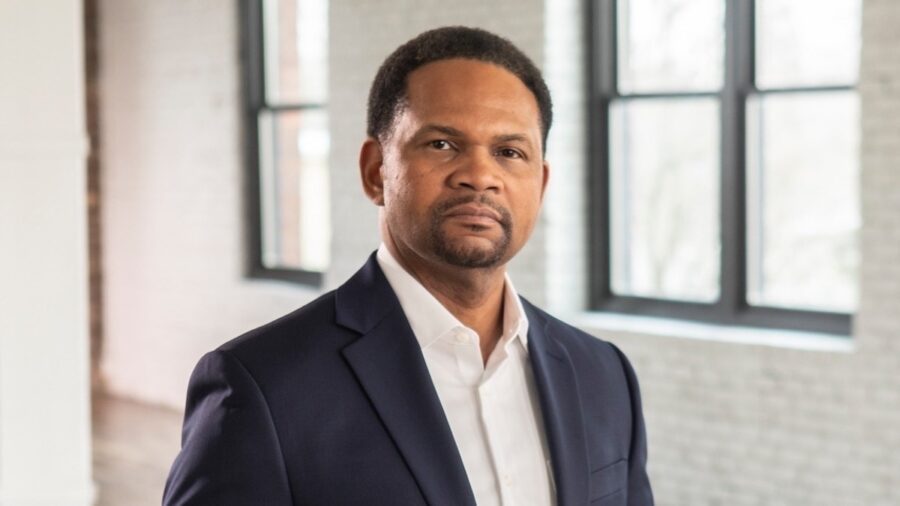 Irvin was appointed as Aurora's first community prosecutor in 2001, a novel approach to law enforcement intended to strengthen police ties with locals and find solutions to crimes involving drugs, prostitution, and other quality of life offences. Irvin, a community prosecutor, joined the "Weed and Seed" programme of the U.S. Department of Justice, which sought to vigorously prosecute crime in particular regions while also offering redevelopment and social services. Additionally, Irvin was successful in pressuring the proprietors of the Woodlands Apartments, a housing development renowned for violent crimes, drug dealing, and prostitution, in increasing security or face closure Residents reported that the complex was "very much cleaned up" a year following Irvin's involvement. Late in 2002, Irvin lost his position as community prosecutor, and in 2003 he left the Kane County State's Attorney's office to start his own legal practice.
How long has Richard Irvin been mayor of Aurora?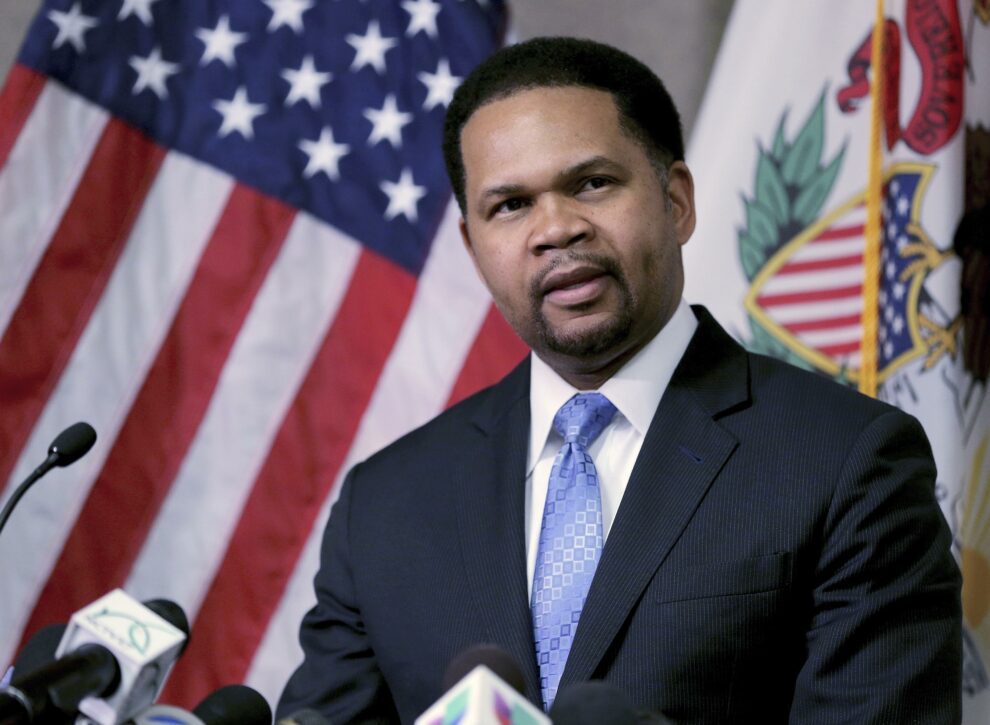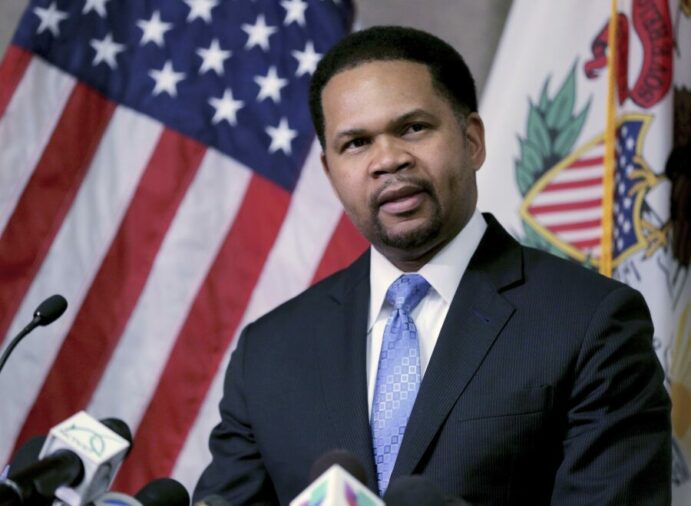 He was elected on April 4, 2017, in a historic triumph, becoming the first African-American to ever serve as the mayor of Illinois' second-largest city. Following a ground-breaking first term, he won reelection for a second term on April 6, 2021, with an astonishing 56 percent of the vote in a three-person race, giving a strong signal that Aurora is progressing unlike ever before under Mayor Irvin's leadership.
Also Read:
Richard Irvin Net Worth, Wiki, Height, and Platform

Subscribe to Email Updates :