Donald Trump and Elon Musk Controversy Explained. Read the full article for a detailed insight into the controversy.
Donald Trump and Elon Musk Controversy
Things seem to be a bit all over the place for the world's richest man Elon Musk right now as Twitter announced that it would sue Musk for backing out of the Twitter deal, and now, he has got himself a newfound adversary in the form of Donald Trump.
But things seem to be affecting the Tesla CEO little if one had to judge it through his quirky presence on social media with a great highlight on his Twitter replies.
The Good Days of the Trump-Musk relation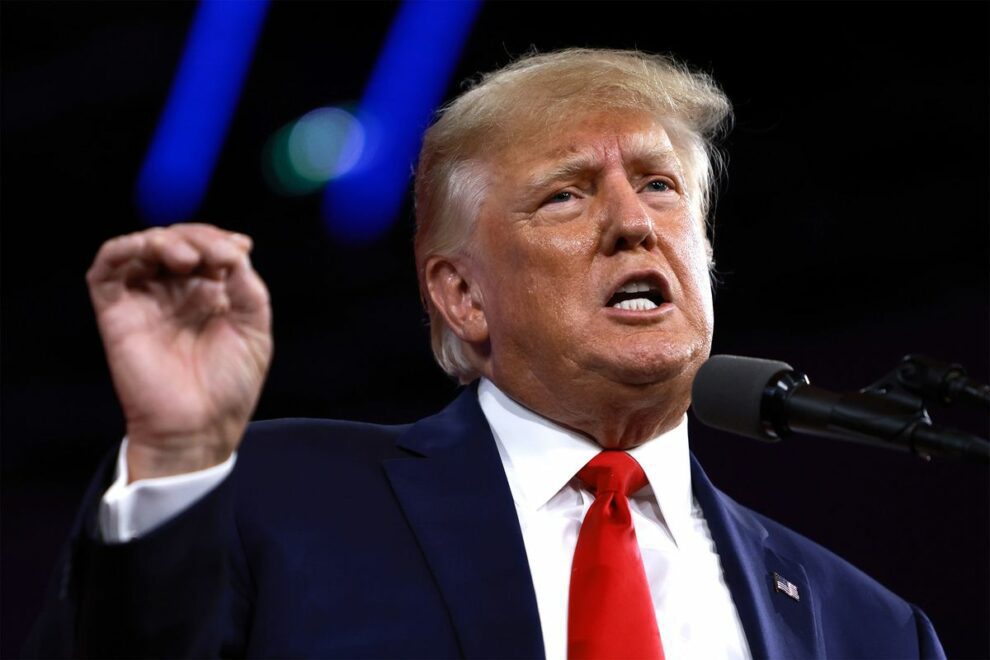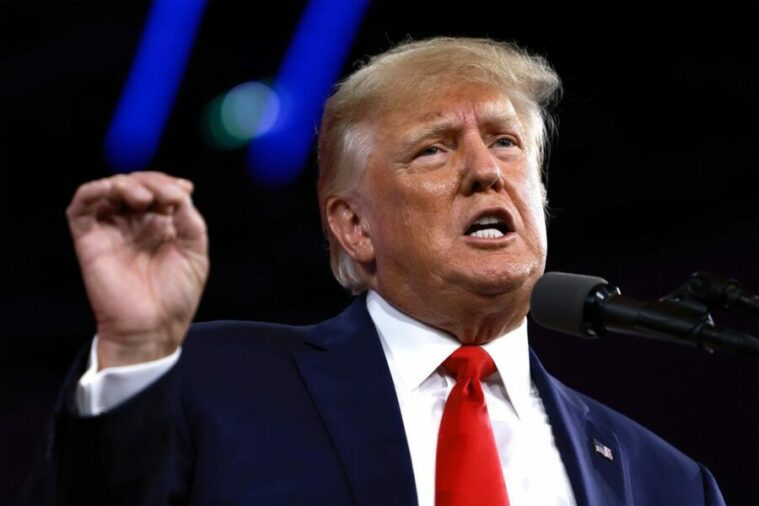 Musk and Trump were not always like this at all. In fact, they had their fair share of "friendship" days where both were seen praising each other, with Donald Trump once comparing Elon Musk to inventor Thomas Alva Edison and referring to Musk as "one of our great geniuses."
In an interview in January 2020 with Squawk Box, he said: "He's one of our great geniuses, and we have to protect our genius. You know, we have to protect Thomas Edison, and we have to protect all of these people that came up with originally the light bulb and wheel. And he's one of our very smart people, and we want to cherish those people."
This being the peak of their relationship, they still shared a topsy turvy bond. Before the 2016 presidential election, Musk had stated that he did not think Trump was the "perfect guy" to govern the country. But he then worked as one of several CEOs who counseled the President on the economy on Trump's Strategic and Policy Forum. After Trump declared he was pulling out of the Paris climate deal, he departed in protest.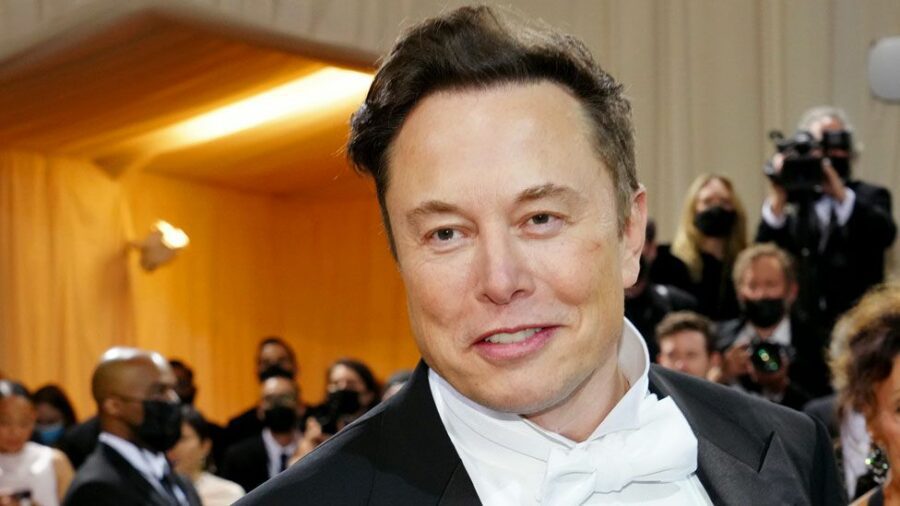 The two seemed to still get along despite Musk's outspoken opposition to various Trump policies. A few months later, Musk congratulated Trump for backing Tesla's contentious intentions to establish a factory in California in defiance of the COVID-19 pandemic's limits.
Who will Elon Musk vote for?
Musk might have upset the former President by saying he would support Florida Governor Ron DeSantis in the 2024 election. Musk recently stated that he was "undecided" about whether he would support Trump or DeSantis in 2024, but he indicated on Twitter that he was leaning towards DeSantis.
Musk has stated over the years that he is a registered independent and has referred to himself as "politically moderate" and "somewhere in the middle, socially liberal and fiscally conservative." Although he had previously voted "overwhelmingly" for Democrats, he said at the All-In tech conference in May 2022 that Biden's backing for unions and inability to "get a lot done" had led him to favor the GOP.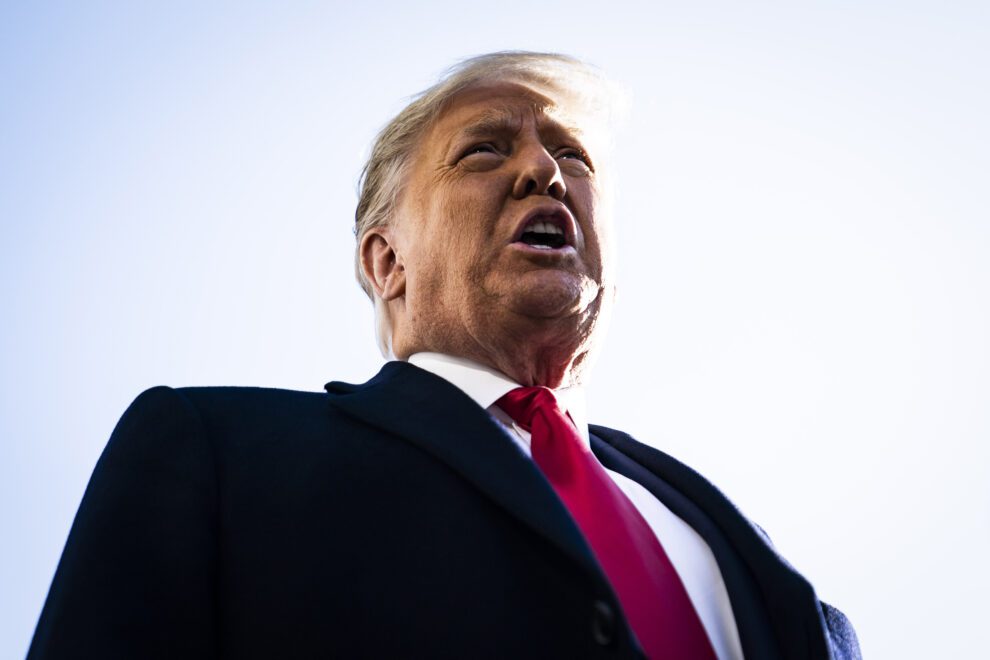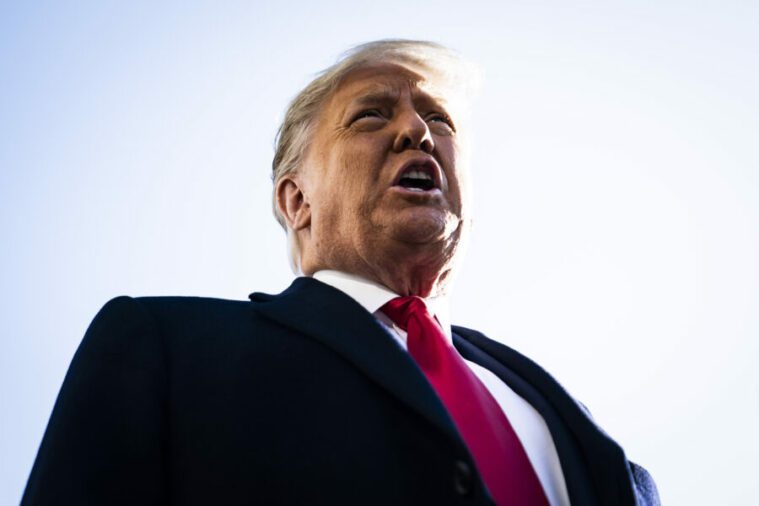 Some consider the Florida governor to be the sole contender who may obstruct Trump's path to the Republican nomination, even though neither Trump nor DeSantis has declared their intentions to run for President in 2024. DeSantis hasn't said whether he'd run, but Trump has suggested that he might, though he hasn't officially declared his candidacy.
The Recent Turn of Events in Donald Trump and Elon Musk Controversy
The recent events appear to have turned the former President's relationship with the Tesla CEO sour, with the two-talking trash about each other on social media. It is unclear what set them off, but the backing out of Musk from the Twitter deal certainly has not helped the cause.
The two's animosity was rekindled over the weekend at Trump's rally in Alaska when the former United States president went into Musk by recalling his statements last month. Musk tweeted that his vote for Mayra Flores, who won a Texas special election, was the "first time I ever voted Republican." And in remarks during a tech summit in May, Musk said he has voted "overwhelmingly for Democrats" in the past and "might never have voted for a Republican."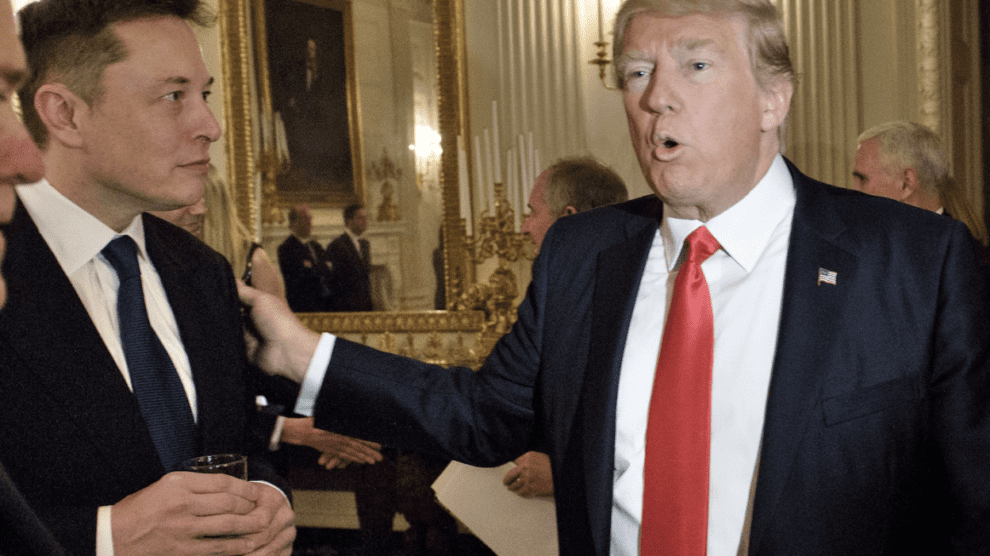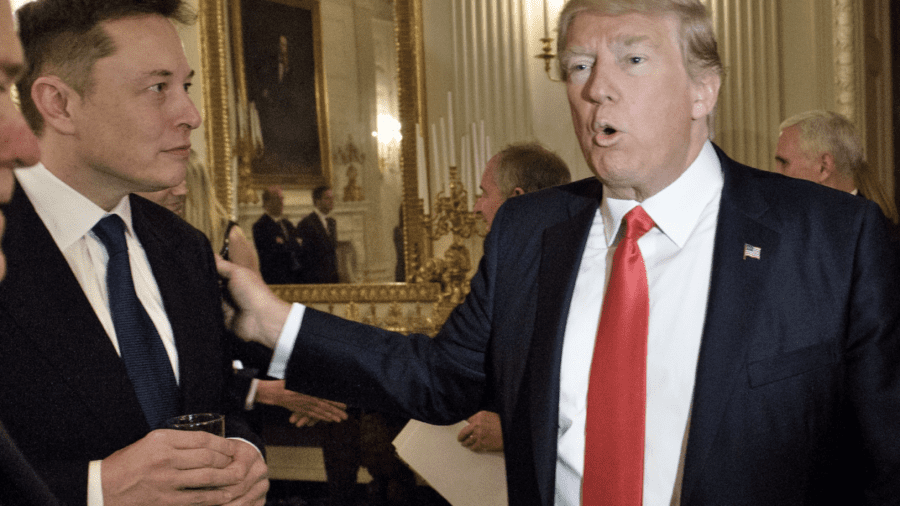 In reply, Trump called Musk "another bull**** artist." "You know, he said the other day, 'Oh, I've never voted for a Republican,'" Trump said. "I said, 'I didn't know that.' He told me he voted for me. So, he's another bulls**t artist."
Further, Trump seemed to have been upset over the backing out of Musk in the Twitter deal, after previously Musk had pledged to reverse Trump's ban from the social media platform once he owned it. He further spoke, "Elon! Elon! He's not going to buy Twitter. Where did you hear that before? From me!" Trump said to a crowd of his supporters on July 9. "He's got himself a mess."
Serious Barbs Being Thrown
Late on Tuesday, Trump claimed the Tesla CEO had approached him pleading for assistance with his "supported projects" back when the 45th President of the United States was in the Oval Office, turning the game of tiny social media jabs into something a little more serious.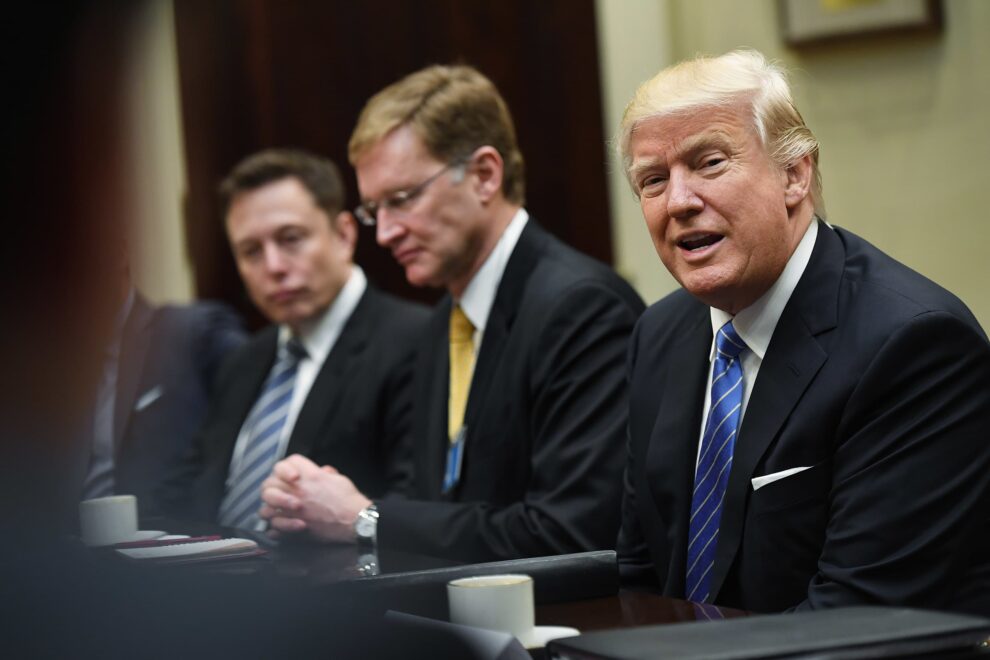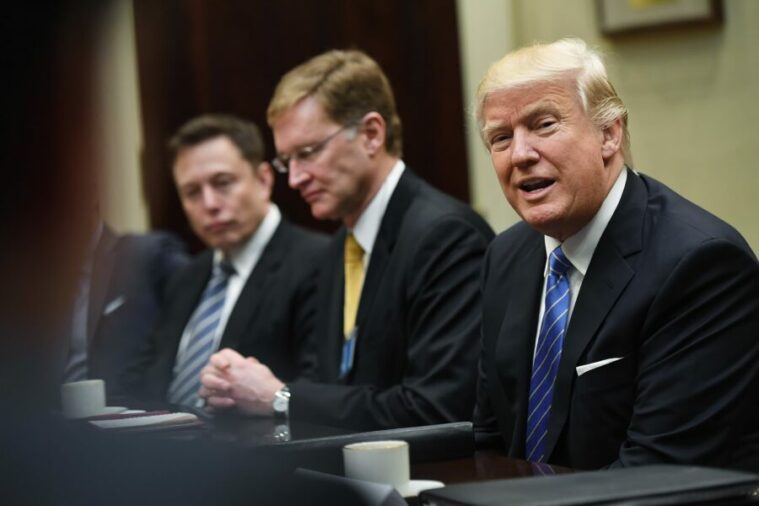 "When Elon Musk came to the White House asking me for help on all of his many subsidized projects, whether it's electric cars that don't drive long enough, driverless cars that crash, or rocketships to nowhere, without which subsidies he'd be worthless, and telling me how he was a big Trump fan and Republican, I could have said, 'drop to your knees and beg,' and he would have done it…." Trump shared a picture of Elon Musk next to the President in the Oval Office on Truth Social.
Trump refers to the enormous amounts of government funding that Musk's businesses, including Tesla and SpaceX, have gotten over the years. "Now Elon should focus on getting himself out of the Twitter mess because he could owe $44 billion for something that's perhaps worthless," he continued. "Also, lots of competition for electric cars!" Musk replied to a screenshot of Trump's comments on Twitter with a "Lmaooo" followed by a GIF of Grandpa Simpson yelling at clouds.
Also Read: "Twitter Does Not Believe In Free Speech," says Twitter Engineer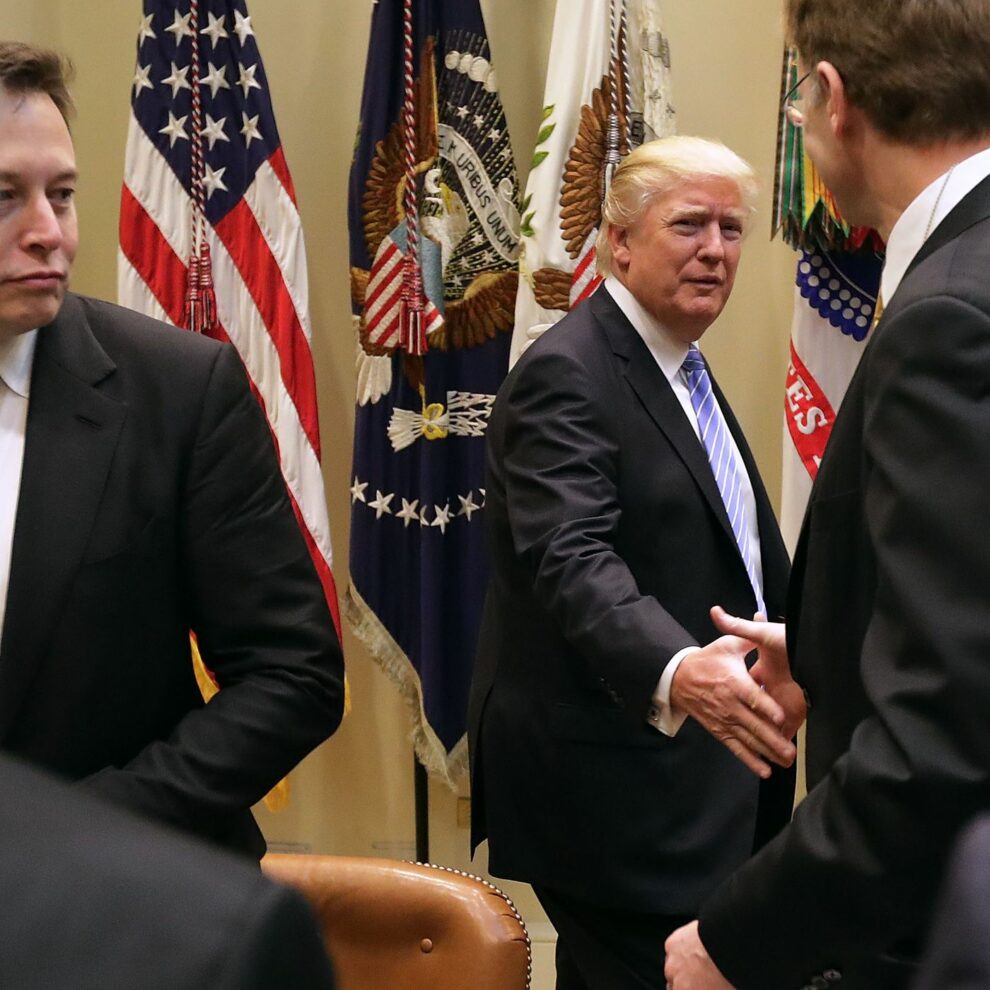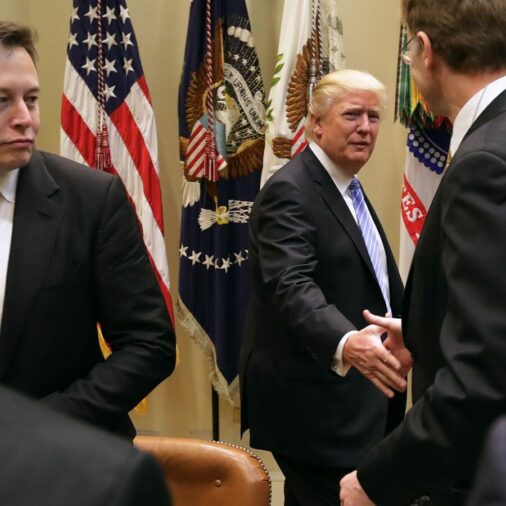 Trump mocked Musk during his rally on July 9 over the "rotten contract" he signed to acquire Twitter. Twitter, a social media site that Trump considers the largest rival to his own service, Truth Social, is currently suing the CEO of Tesla. Trump openly said he would stick to his own Truth Social platform, but Musk's withdrawal and denial of a potential return to Twitter may have enraged the former President.
Musk also responded to a video of comments made by Trump in a series of tweets. "I don't hate the man, but it's time for Trump to hang up his hat & sail into the sunset," Musk said of the 76-year-old former President. "Also, I think the legal maximum age for the start of the Presidential term should be 69."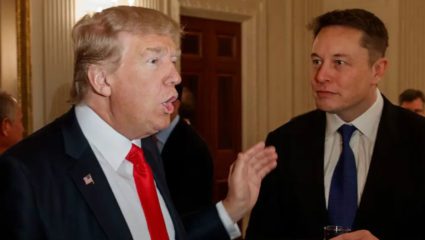 Trump claimed in a tweet that Musk said he voted for him, but Musk responded that this claim is "not accurate."
Elon Musk has recently won over Trump supporters with his remarks on online moderation, bringing Trump back to Twitter, and general derision of the left. So, in this conflict, who will they support? Elon Musk posted a meme on Tuesday night, asking followers to choose between Trump or Musk as the person they "hate" the most. Musk quickly removed the meme after publishing it. He might not have appreciated his responses, something tells us.

Subscribe to Email Updates :