This article covers everything about Ron DeSantis family, his wife, children, and some of his achievements.
So, without any further ado, let's get started –
Ron DeSantis Family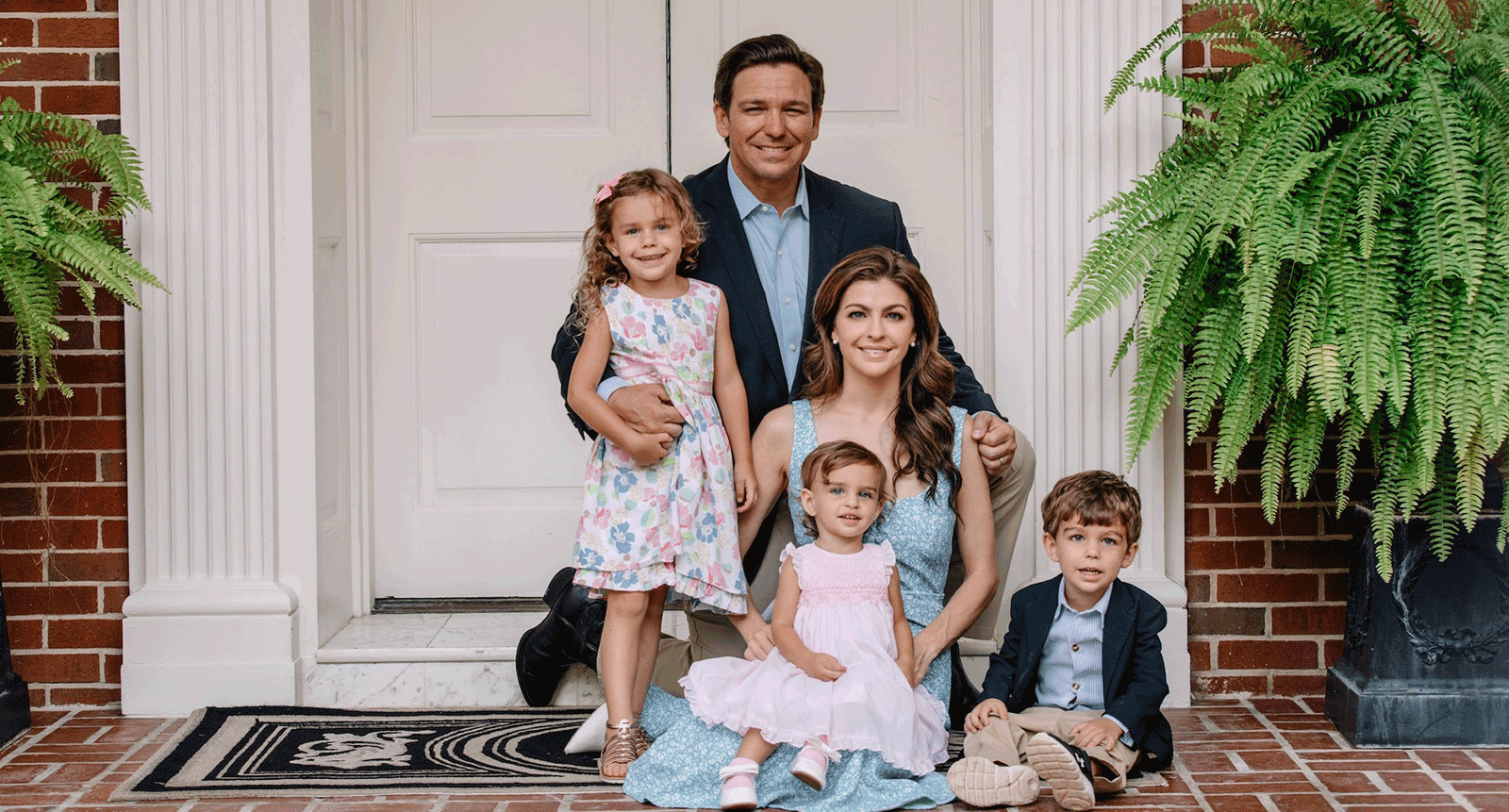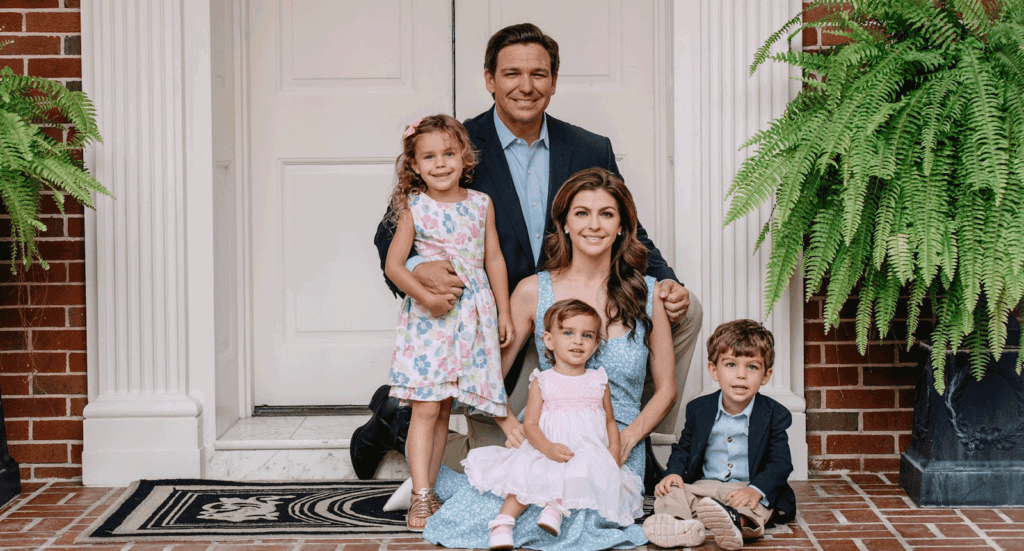 Ron DeSantis always finds a way to stay in the limelight. His recent stunt to fly illegal immigrants from San Antonio to Martha's Vineyard, Massachusetts, has garnered him a lot of attention. To some, this act of his is just a publicity stunt, while to others, this act by Ron shows that he is a caring and family man and a patriot.
Ron DeSantis was born on September 14, 1978, in Jacksonville, Florida, to Ronald Daniel DeSantis, a Nielsen TV rating box installer, and Karen DeSantis, a nurse.
Who is Gov. Ron DeSantis?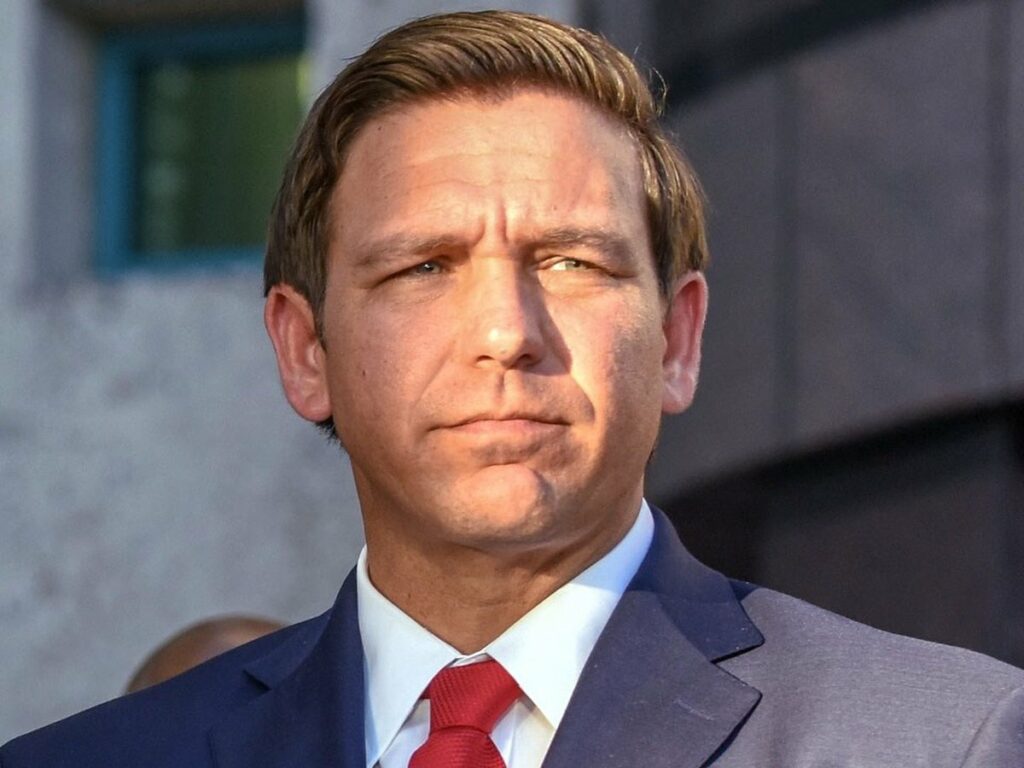 Ron DeSantis serves as the current governor of the U.S. State of Florida. He received his law degree from Harvard, worked at the Naval Reserve Center, and started his political career as a representative for Florida's 6th congressional district in the "House of Representatives."
In 2019, he became the youngest governor of a U.S. State after defeating Andrew Gillum. In addition to earning a B.A. in history from Yale University, where he was a member of the fraternity "Delta Kappa Epsilon," Ron DeSantis  worked at the Upper School history department of Darlington School before receiving his Juris Doctor from Harvard Law School in 2005.
Gov. Ron DeSantis Wife Casey DeSantis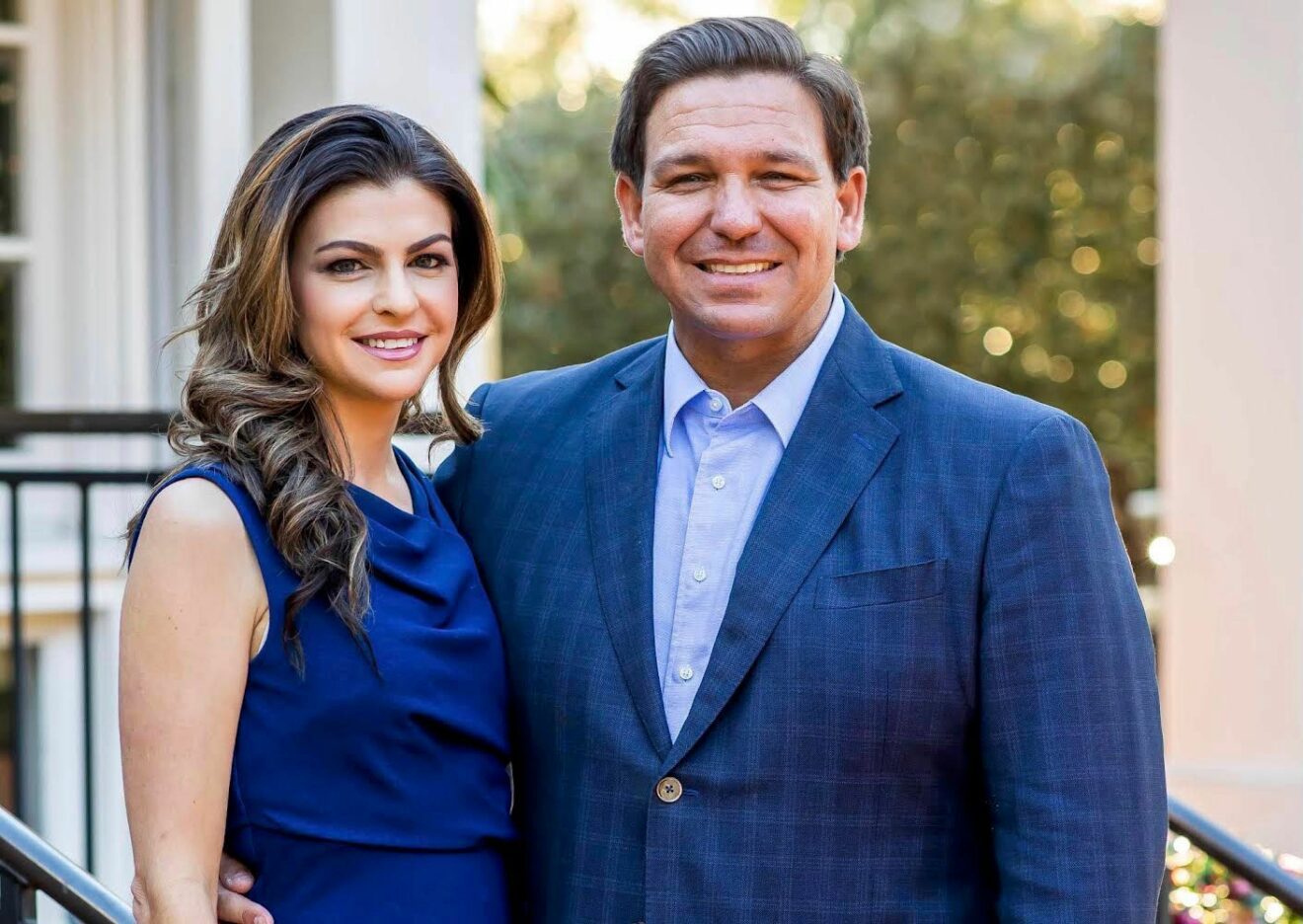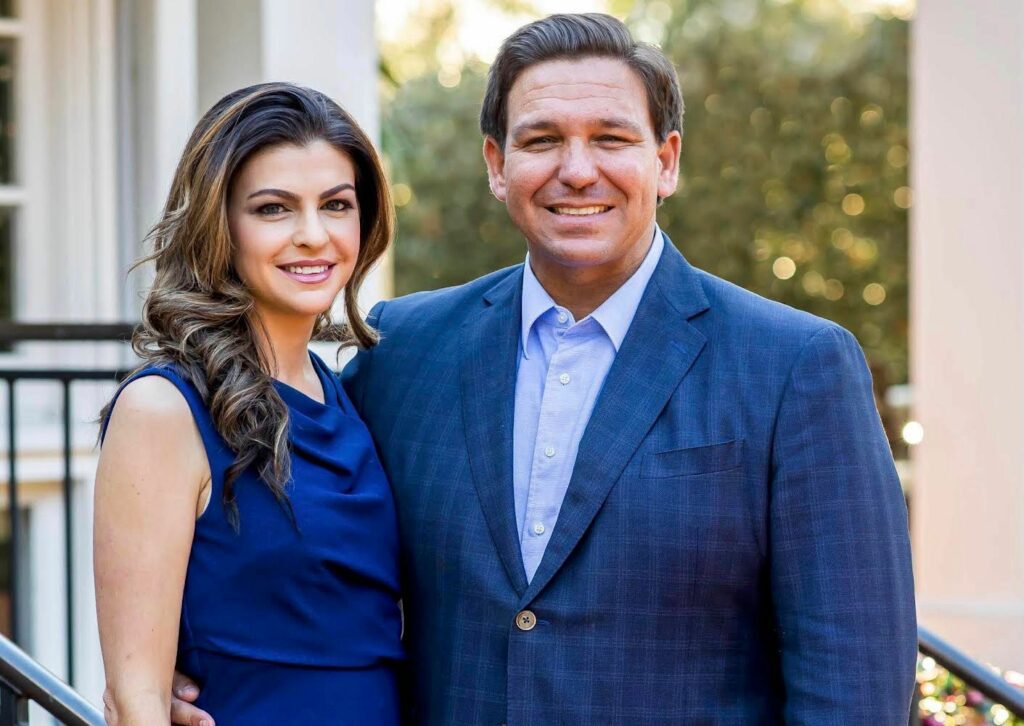 Ron DeSantis is married to Casey DeSantis, former news and television program anchor and the first lady of Florida. After meeting on a golf course close to Jacksonville, Ron and Casey fell in love and decided to start the Ron DeSantis family in 2009.
Casey DeSantis studied at the College of Charleston in South Carolina, where she obtained a Bachelor of Science in Economics and joined the International Economics Honors Society.
She participated in the equestrian competition and finished second place at the Division I NCAA National Championships. Besides that, she won three national championships in equestrian competitions.
Casey DeSantis worked on the PGA Tour as a producer and on-air host after finishing college and worked in Jacksonville for two Florida television stations, holding jobs like general assignment reporter, weekend anchor, and morning anchor.
She had the honor of covering a variety of military stories, including deployments on the cruise missile submarine USS Florida and the last conventionally powered aircraft carrier, the USS John F. Kennedy.
First Lady DeSantis' work in television earned her an Emmy Award for on-air talent and two Emmy nominations: one for the documentary "Champion, The JT Townsend Story" and one for the investigative series "Real Life CSI."
Ron DeSantis Children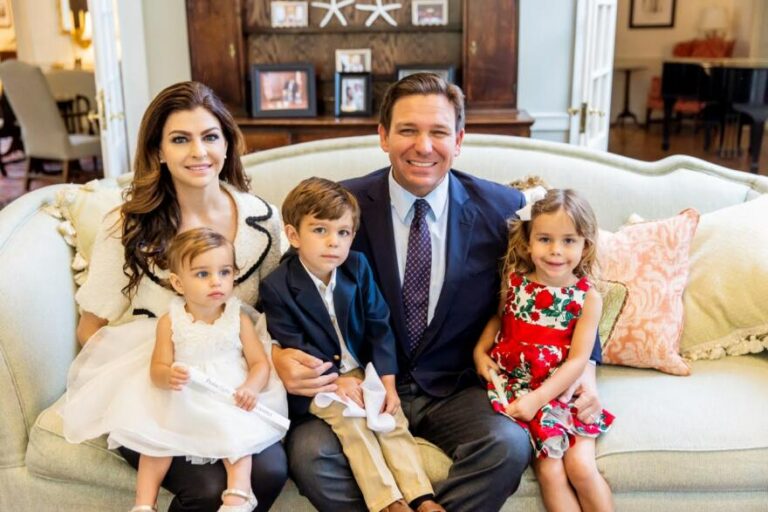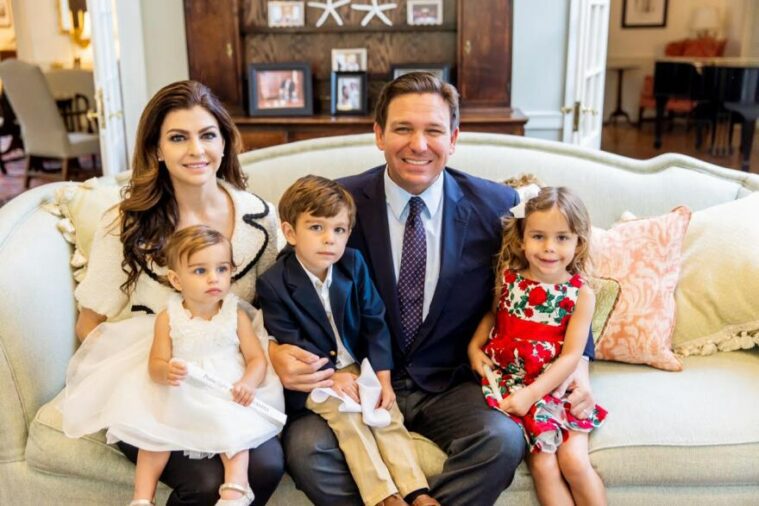 Ron and Casey married in 2009 and have three kids named Madison, Mason, and Mamie. Ron DeSantis family is the first to live in the Governor's Mansion with small children in 50 years.
Ron DeSantis Career
Military Service
DeSantis temporarily worked as a teacher at a prep school after earning a history degree in 2001 and later enrolled in Harvard University's law program.
There, he got enlisted in the U.S. Navy, rising to the rank of officer in the Judge Advocate General's Corps. His service included time at the naval base in Guantánamo Bay, home to a well-known detention center.
DeSantis also served as a legal advisor to a Navy SEAL commander while serving in Iraq and received praise and a Bronze Star for valorous service.
He retired from active duty in 2010 but stayed in the U.S. Navy Reserves.
Politics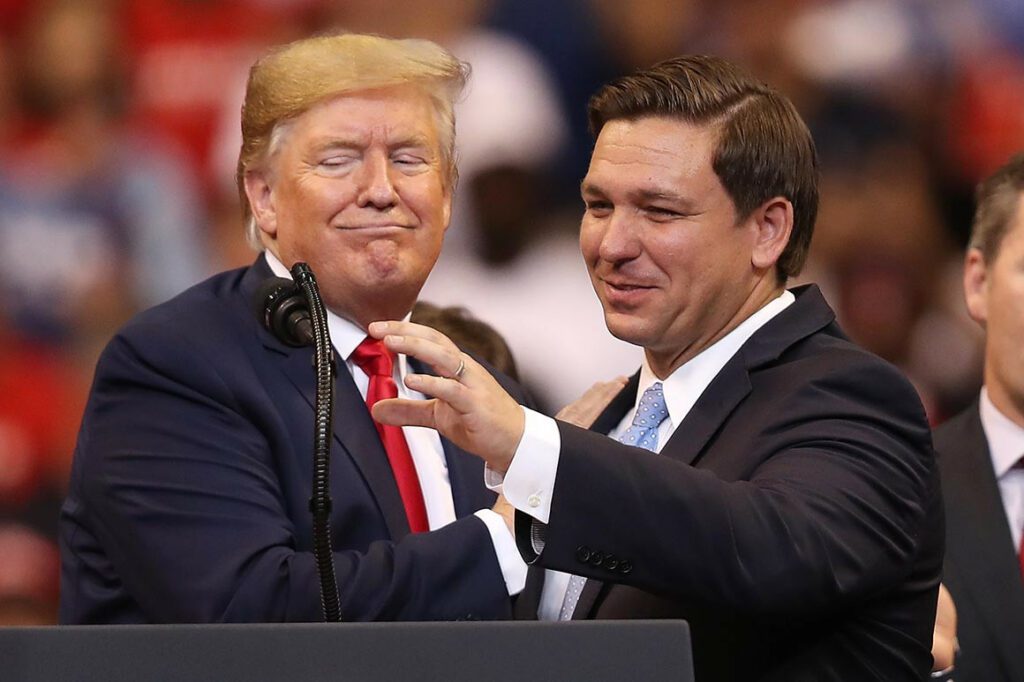 DeSantis ran for office in the House of Representatives in 2012 and won easily, taking a seat representing District 6 in Northeastern Florida.
DeSantis declared his run for the Senate in 2015 with support from the Tea Party, a conservative populist organization, but withdrew when incumbent Republican Marco Rubio chose to run for reelection.
Governor of Florida
DeSantis declared in 2018 that he would run for governor of Florida after gaining Trump's support. He overcame a rocky beginning to handily win the Republican primary, despite being previously viewed as an underdog. DeSantis then gave up his House position to concentrate on the election. In a closely contested race, DeSantis narrowly defeated Democrat Andrew Gillum by a margin of 49.6 percent to 49.2 percent, with the help of Trump's endorsement.
DeSantis's divisive ideas garnered widespread media and public attention. He eased limitations far sooner than other governors after the COVID-19 epidemic started in 2020.
Despite the terrible predictions of many, Florida's death rate was within the national norm, and the state's economy fared better than other states.
Ron DeSantis Books
Ron DeSantis has recently published a book named The Courage to be Free book.
Ron DeSantis Education
Talking about Ron DeSantis education, he completed his education at Yale University.

Subscribe to Email Updates :